Maddon rides coffee-shop 'vibe,' crafts lineup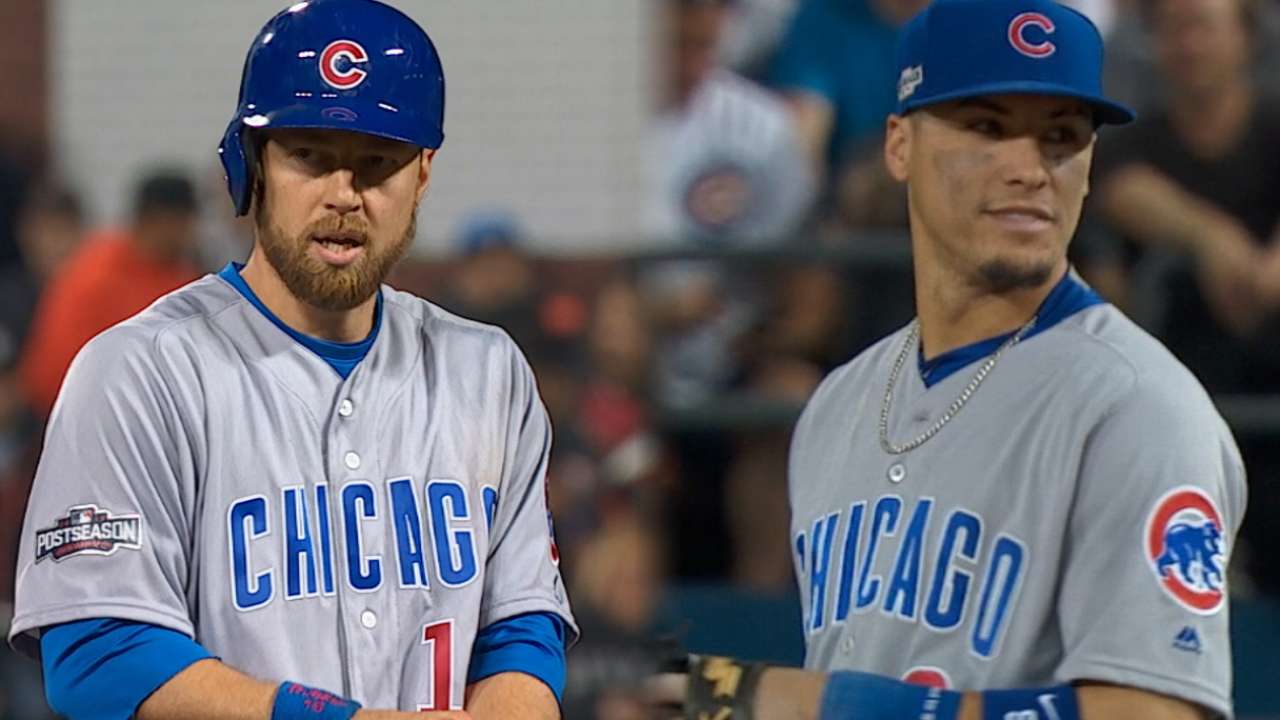 CHICAGO -- Opening Day is not until April 2, but Cubs manager Joe Maddon followed his pregame routine on Wednesday and emailed what he called a "faux lineup" to first-base coach Brandon Hyde. It's a good indicator of what Cubs fans may see when the team opens the 2017 season against the Cardinals.
Kyle Schwarber, back from tearing two ligaments in his left knee in the third game of the '16 season, was the leadoff man in Maddon's early lineup. Schwarber was followed by National League MVP Kris Bryant, Anthony Rizzo, Ben Zobrist, Addison Russell, Jason Heyward, Willson Contreras, either Jon Jay or Albert Almora Jr., and the pitcher.
The Cubs manager created the starting nine while sitting in a coffee shop in Chicago. What was the inspiration?
"You know I like to go right, left, right, left," he said of mixing left-handed and right-handed hitters. "I still like [Bryant at] two. After all, he was the MVP, so that was OK. Rizzo, I think if you were to ask him any day of the week, he likes hitting third, and then Zobrist [fourth]. Everybody wanted Zo out of the four-hole until it was the seventh game of the World Series, and he did pretty good."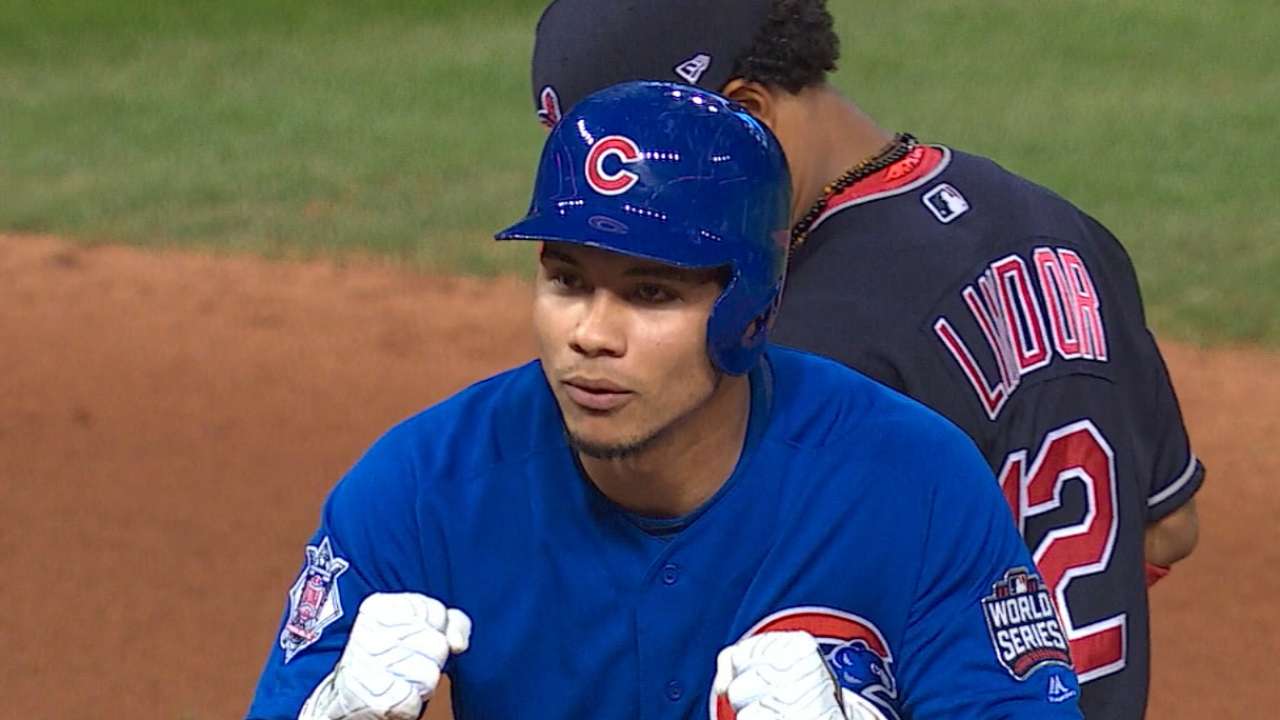 Zobrist delivered a game-winning RBI double in the 10th inning of Game 7 that lifted the Cubs to an 8-7 victory over the Indians and the team's first World Series championship since 1908.
However, Maddon is considering having the pitcher bat eighth, which he did in '15 with success. That way, Jay or Almora would bat ninth, and hopefully give Schwarber more RBI opportunities.
It seems early for Maddon to be tinkering with the lineup.
"I was really comfortable [at this coffee shop] this morning, and there was not a whole lot of action and it has a great vibe," Maddon said. "I felt it played along. I wrote these guys a little message and it came easily. It's what we've done over the last couple years. As long as everybody's well, it should flow something like that."
And fans need not worry about Javier Baez not being in that lineup. Remember, it's January. Maddon said he plans on making sure players get enough rest over the season, and Baez will see plenty of action at second base.
One thing Maddon hasn't determined yet is his message when he meets with the full squad in Spring Training. He's been focusing on authenticity.
"I think one of our strongest qualities is the authentic component of our players," he said. "I'm really focusing on that word now. It's a great word to bring an entire message from."
Carrie Muskat has covered the Cubs since 1987, and for MLB.com since 2001. She writes a blog, Muskat Ramblings. You can follow her on Twitter @CarrieMuskat and listen to her podcast. This story was not subject to the approval of Major League Baseball or its clubs.