MLB.com Columnist
Richard Justice
Busy Dipoto dealing, helping reshape Mariners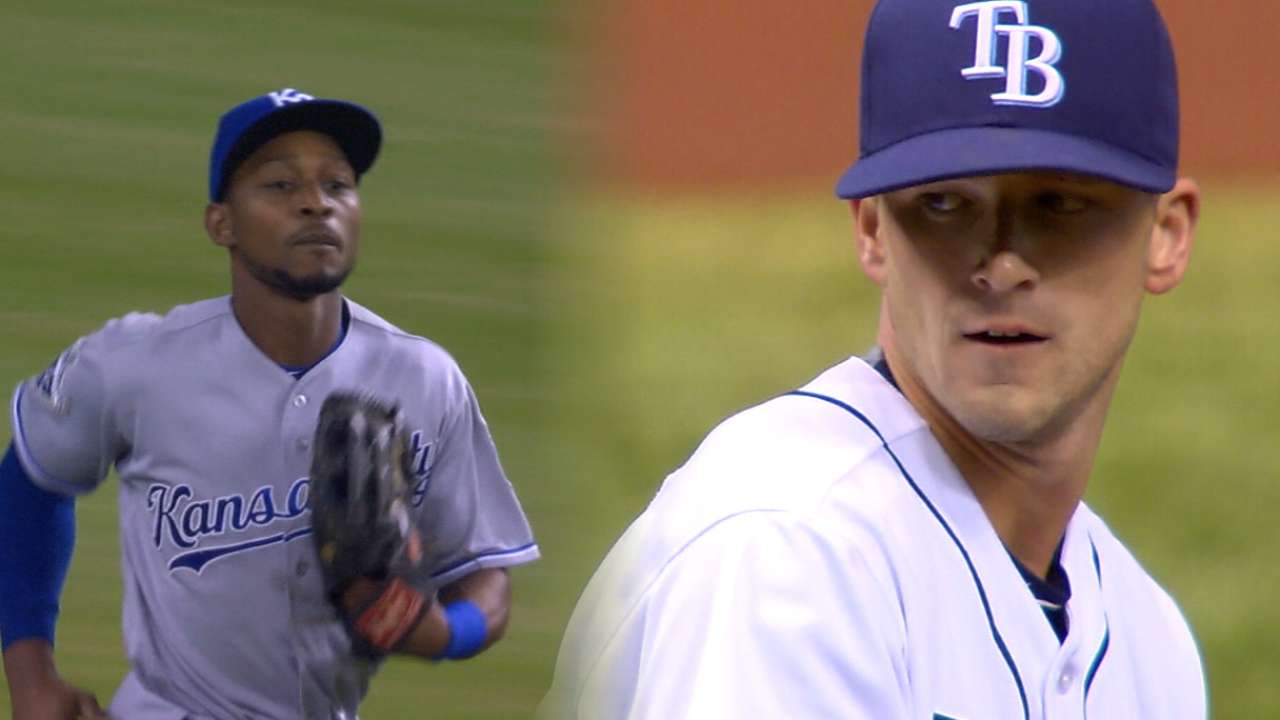 OK, let's make this fast. That's the only way to write about the Seattle Mariners, because moving targets are nearly impossible to assess. Maybe we'll get lucky and Jerry Dipoto needs a couple hours to charge his phone or grab a sandwich.
Say hello to baseball's busiest general manager. How busy? Dipoto made two more trades on Wednesday, running his total to 11 this offseason and 36 since he took over the Mariners 16 months ago. Yes, 36.
If you're keeping score, 11 trades is five more than any other team in baseball has made this offseason, and one more than the four other American League West teams combined.
Whew, got that typed before Dipoto did a single thing. Here's what's really remarkable about those 36 trades, including the two he made on Wednesday that added left-hander Drew Smyly (from Tampa Bay) to Seattle's rotation and right-hander Shae Simmons (from Atlanta) to the bullpen.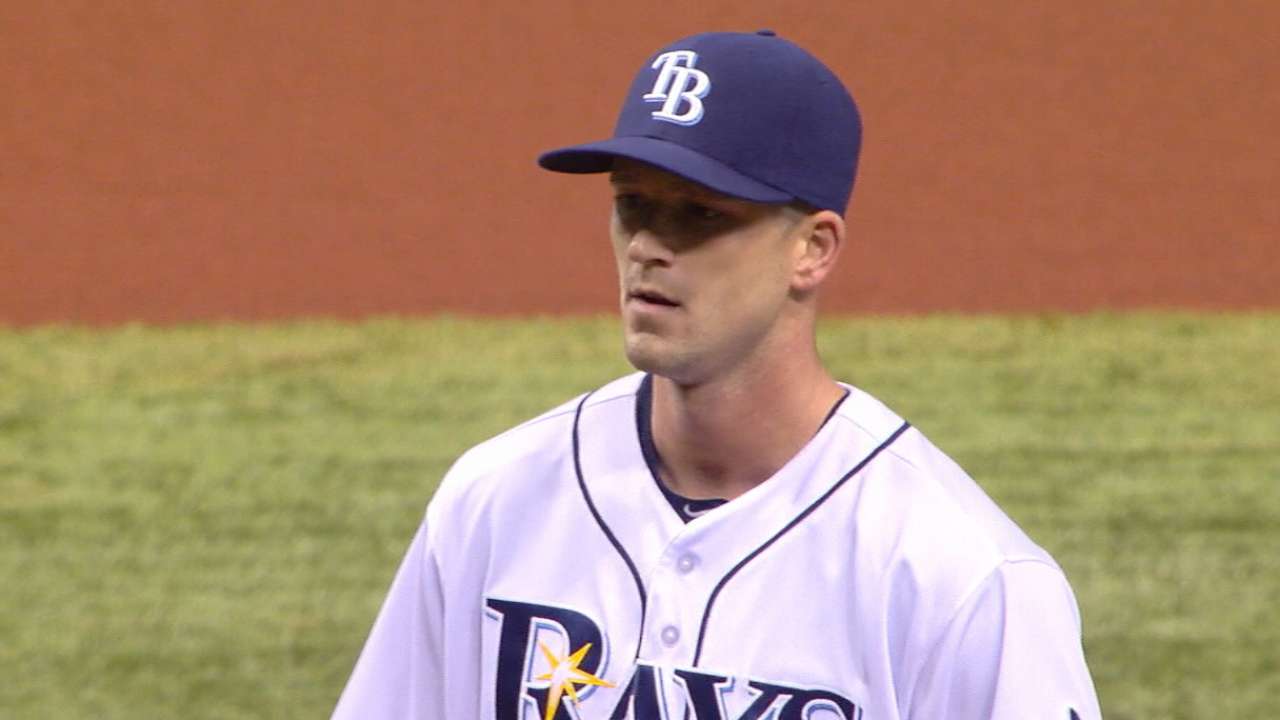 Dipoto made all those trades without dealing away a single one of his core guys -- Robinson Cano, Felix Hernandez, Nelson Cruz or Kyle Seager. Nor has he signed a big-ticket free agent.
The Mariners' largest contract was a two-year, $26 million deal for Hisashi Iwakuma, who returned to Seattle last offseason when a potential deal with the Dodgers fell apart.
Instead, Dipoto has operated the way baseball people used to all the time. He's made trades, one after another. Rather than a grand, blow-it-up move, he focuses on small areas -- starting pitching one day, speed another.
Taken one by one, most of the acquisitions would not raise an eyebrow. Taken together, they amounted to a significant reshaping of the Mariners.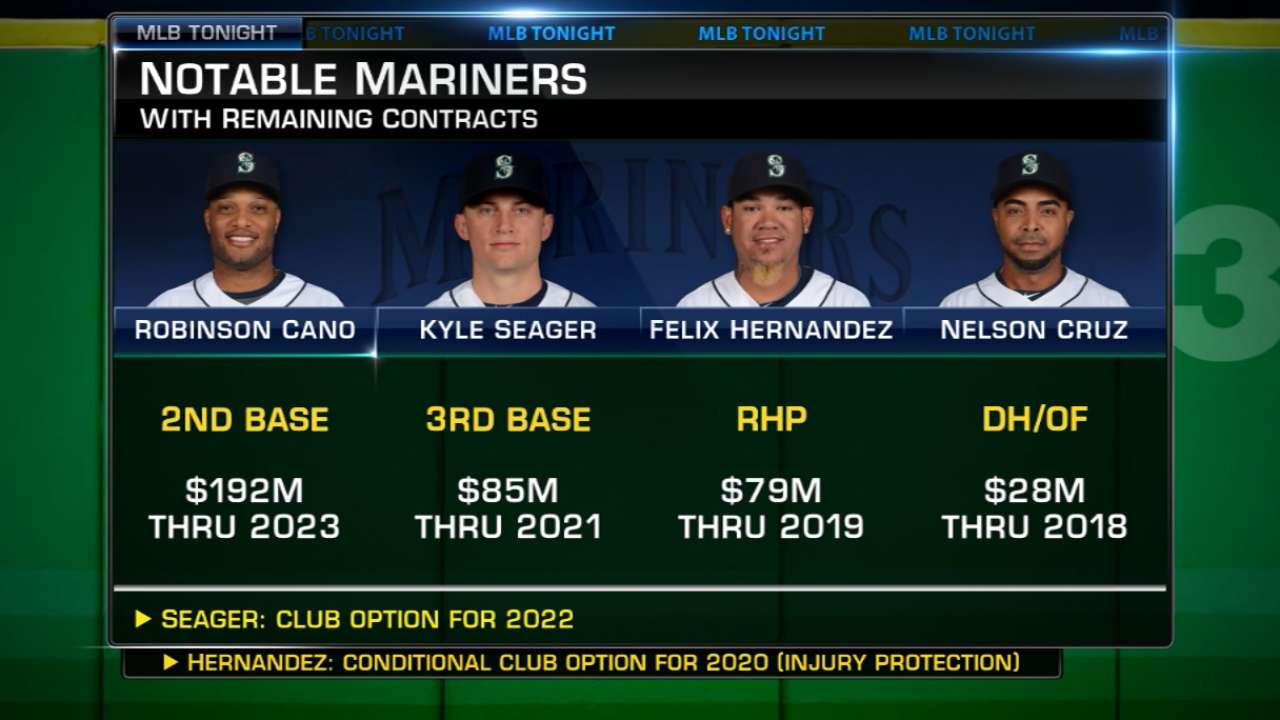 Progress is progress. The Mariners improved by 10 games in 2016 -- from 76 victories to 86 -- and just missed their first playoff appearance since 2001 by three games. Now, having changed the club again this offseason, Seattle could be positioned in the thick of the AL West race again. On Wednesday, Dipoto made two deals. His first (with Atlanta) positioned him to make his second (with Tampa Bay) for Smyly.
Smyly is the latest addition during an offseason in which the Mariners have acquired a new starting left fielder (Jarrod Dyson) and shortstop (Jean Segura), as well as platoons at first base (Danny Valencia and Daniel Vogelbach) and right field (Mitch Haniger and Ben Gamel).
One of Dipoto's goals was more speed and athleticism. Segura and Dyson bring both. Segura led the National League in 2016 with 203 hits and added 33 stolen bases while playing for the D-backs. Dyson stole 30 in part-time duty for the Royals. Together, those 63 steals were seven more than the Mariners had as a team last season.
To have Segura and Dyson in front of Cano, Cruz and Seager -- who combined for 112 home runs last season -- could upgrade an offense that scored 768 runs, third most in the AL.
Putting Dyson in left field beside center fielder Leonys Martin (an acquisition from last offseason) will give Seattle two very good defensive outfielders.
Earlier, Dipoto also added to his rotation by acquiring Yovani Gallardo from Baltimore, as well as signing left-hander Marc Rzepczynski to strengthen the bullpen.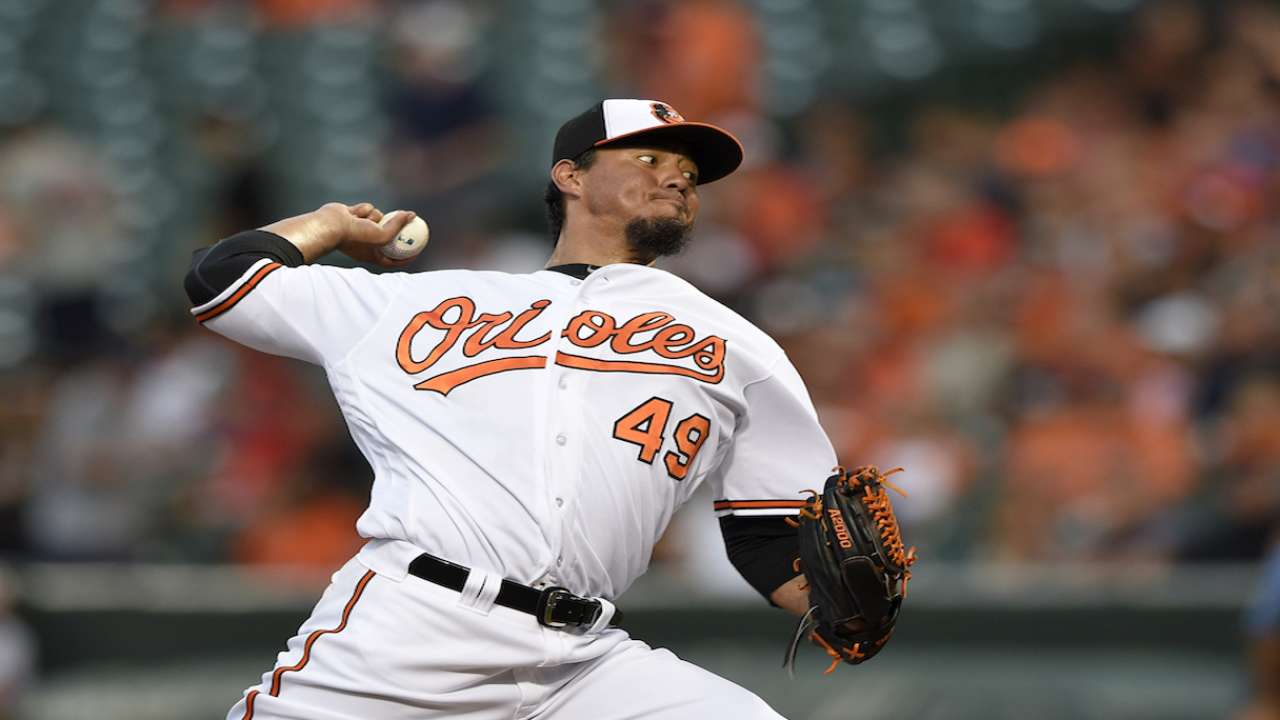 To sum up: More speed, better run prevention and added rotation depth.
Dipoto's most significant addition in his first offseason was hiring Scott Servais to manage the club. Along with some help from Cano, Hernandez and others, Servais constructed a winning culture that should help embrace more new faces. The Mariners were 41-32 after the All-Star break, and in contention for the playoffs until the 160th game of the season.
One unheralded addition this offseason -- veteran catcher Carlos Ruiz. With Mike Zunino entrenched as the starter, Ruiz's role won't be measured strictly by playing time.
"One thing I hope I've learned is how valuable guys like that are," Dipoto said. "When we got him, my phone blew up with people telling me how great he would be for our team, and we had already great leadership last season with Robby [Cano] and others."
When Dipoto announced the Smyly deal on Wednesday, he made a point of saying he liked his team, and probably had the roster he would take to Spring Training next month. He has said things like that in the past, and then promptly made another deal. This time may be different. This time, Dipoto may have gotten it the way he'd hoped to get it.
Richard Justice is a columnist for MLB.com. Follow him on Twitter @richardjustice. This story was not subject to the approval of Major League Baseball or its clubs.