MLB announces 2017 Spring Training schedule
Exhibition slate to get underway on Feb. 22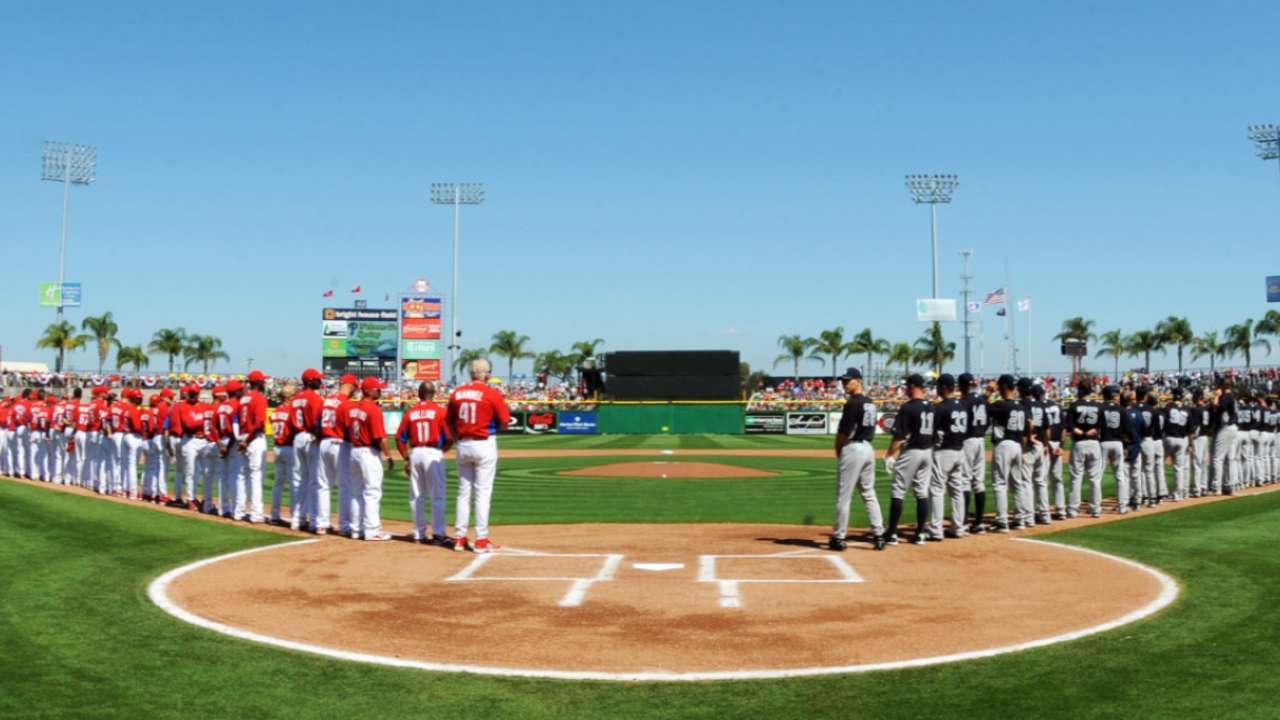 Edwin Encarnacion will move to the Cactus League and Chris Sale will get ready in the Grapefruit League. The Astros and Nationals will share a new home called The Ballpark of the Palm Beaches. The World Baseball Classic will intervene once again, and the Cubs will train under the Arizona sun for the first time as World Series champions. The game you loved as a kid and love even more now has a place and a time.
Whatever the weather where you are, Spring Training 2017 just got real.
Major League Baseball announced its exhibition schedule on Wednesday, a red-letter day on the baseball calendar. Everything starts on Feb. 22 when the D-backs host Grand Canyon University at Salt River Fields in Scottsdale, Ariz. -- the first possible chance to see stars like Yasmany Tomas and Paul Goldschmidt in game action.
• 2017 Spring Training schedule
Want to see Sale throwing to batters in a different Sox uniform? Or maybe one of the two Cy Young Award winners in his new rotation, Rick Porcello or David Price? The first possible opportunity would be Feb. 23, when Boston hosts Northeastern University in a traditional early exhibition at JetBlue Park in Fort Myers, Fla. Also that day, the Tigers host Florida Southern College in Lakeland, Fla., and the Phillies host the University of Tampa in Clearwater, Fla.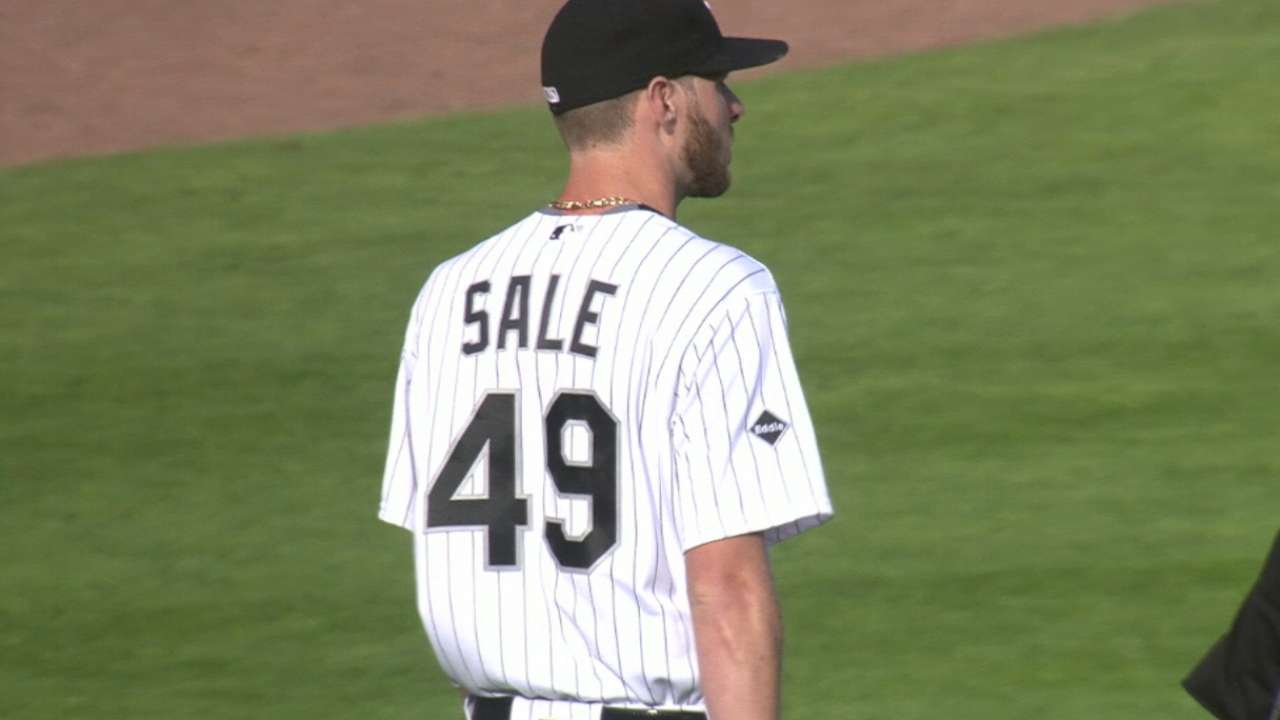 Official Grapefruit League and Cactus League games will begin on Feb. 24, with Orioles at Tigers, Mets at Red Sox, Phillies at Yankees, Reds at Giants and Rays at Twins. Then comes the first full slate of games involving all 30 Major League clubs on the following afternoon, and you'll be streaming select Spring Training games live on MLB.TV again and life will be good.
Want to see Encarnacion in a game for the defending American League champion Indians, now that he is aboard with a new contract? The first chance would be Feb. 25 against Cincinnati at Goodyear Ballpark. That will be the first time Terry Francona's club plays a game against an MLB opponent since it fell short against the Cubs in the 10th inning of Game 7 of an unforgettable World Series, and so begins the Indians' attempt to end the longest active title drought in the Majors, dating back to 1948.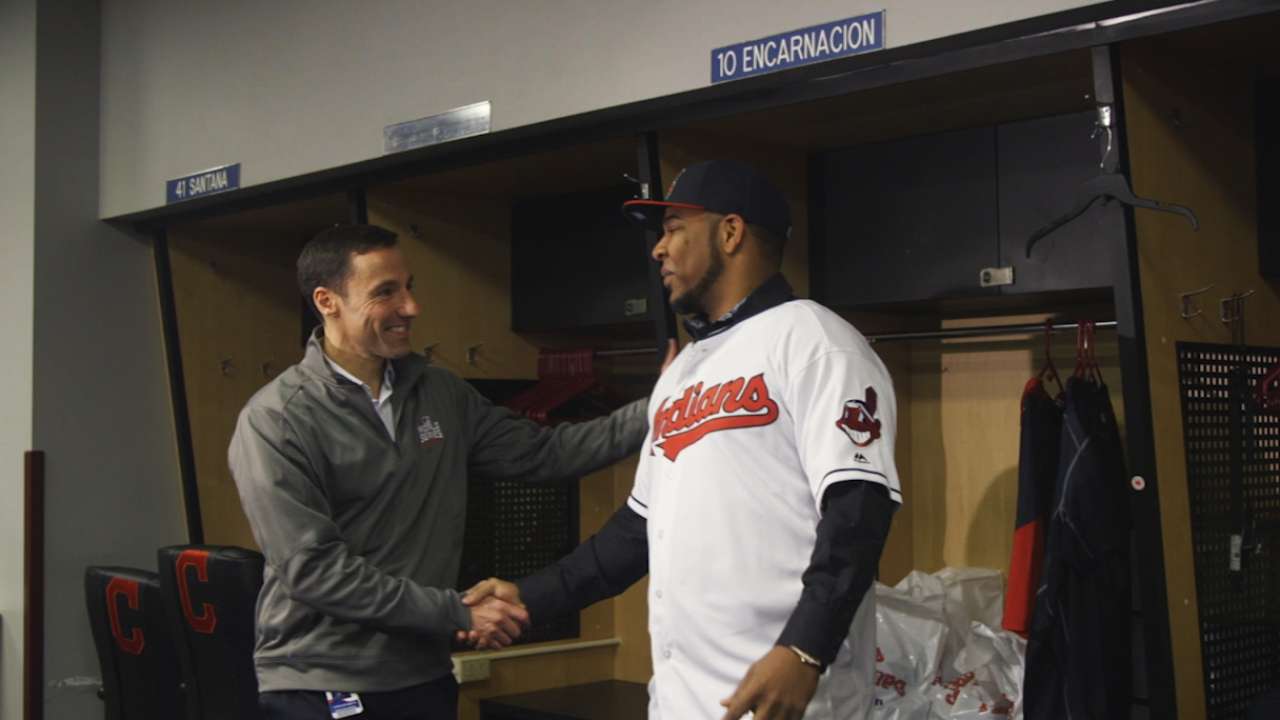 The Ballpark of the Palm Beaches, opening in West Palm Beach, Fla., will host its first game on Feb. 28 when the Nationals host the Astros. Houston will play its first home game in the new facility on March 1 against the Marlins.
The teams competing in the Miami pool (Pool C) and the Jalisco, Mexico pool (Pool D) of the World Baseball Classic will participate in exhibition games against Major League clubs on March 7-9. Teams representing Canada, Colombia, the Dominican Republic and the U.S. will each play two games at Grapefruit League sites, while the teams of Italy, Mexico, Puerto Rico and Venezuela will each compete in two contests at Cactus League sites.
In addition, the two semifinalist teams to advance from the second round in Tokyo (Pool E) will play exhibition games at Cactus League sites on March 18-19 before heading to Los Angeles for the Championship Round of the World Baseball Classic from March 20-22. Japan won the tournament the first two times (2006, '09), and the Dominicans will defend their title from '13.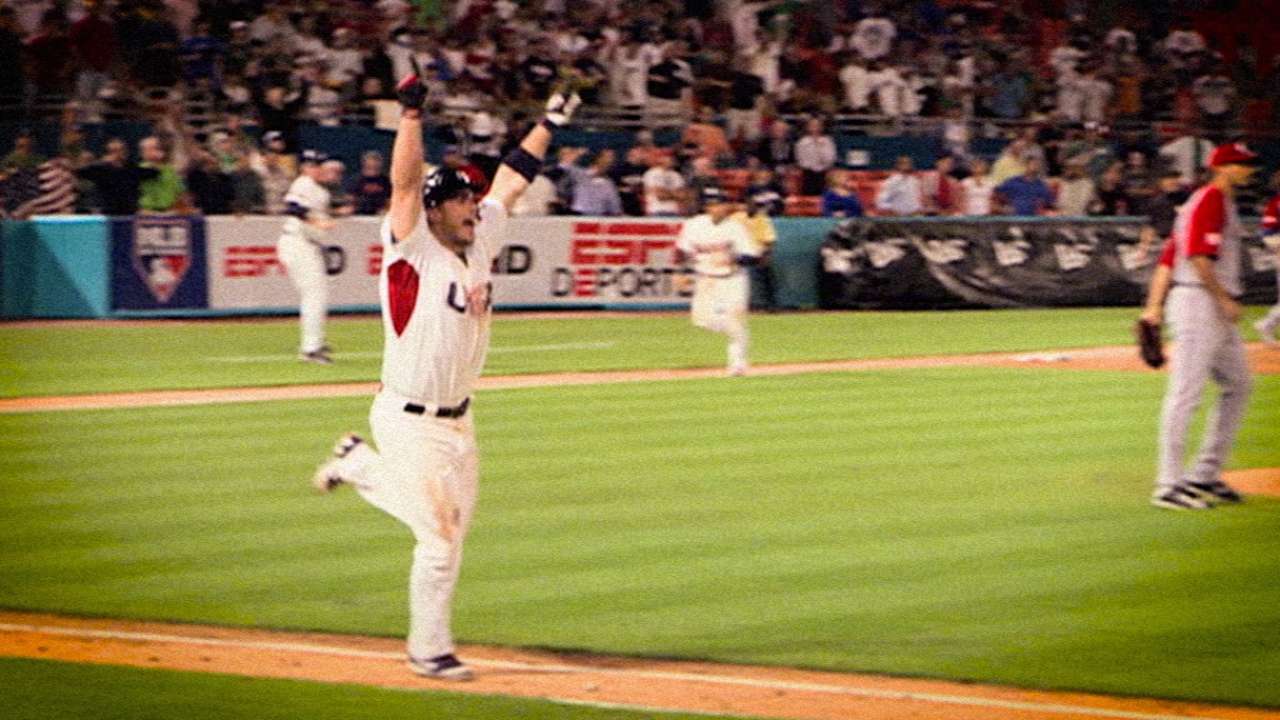 Among games being played outside of traditional Spring Training sites, split squads of the Indians and Rangers will play two games on March 17-18 in San Antonio; split squads of the Reds and Cubs will have two games on March 25-26 in Las Vegas; and select exhibition games at Major League and Minor League ballparks will be played on March 30 and April 1.
ESPN will provide national coverage of seven Opening Day games on Sunday, April 2, and Monday, April 3. Those seven games will include the participation of six clubs that participated in the 2016 postseason, including an exclusive ESPN Sunday Night Baseball national opener from Busch Stadium that will feature the defending World Series champion Cubs visiting their National League Central-rival Cardinals at 8:30 p.m. ET.
Mark Newman is enterprise editor of MLB.com and a baseball writer since 1990. Read and join other baseball fans on his MLB.com community blog. This story was not subject to the approval of Major League Baseball or its clubs.