Will Rockies make move to prop up 'pen?
Holland, Blanton among free agents Colorado could target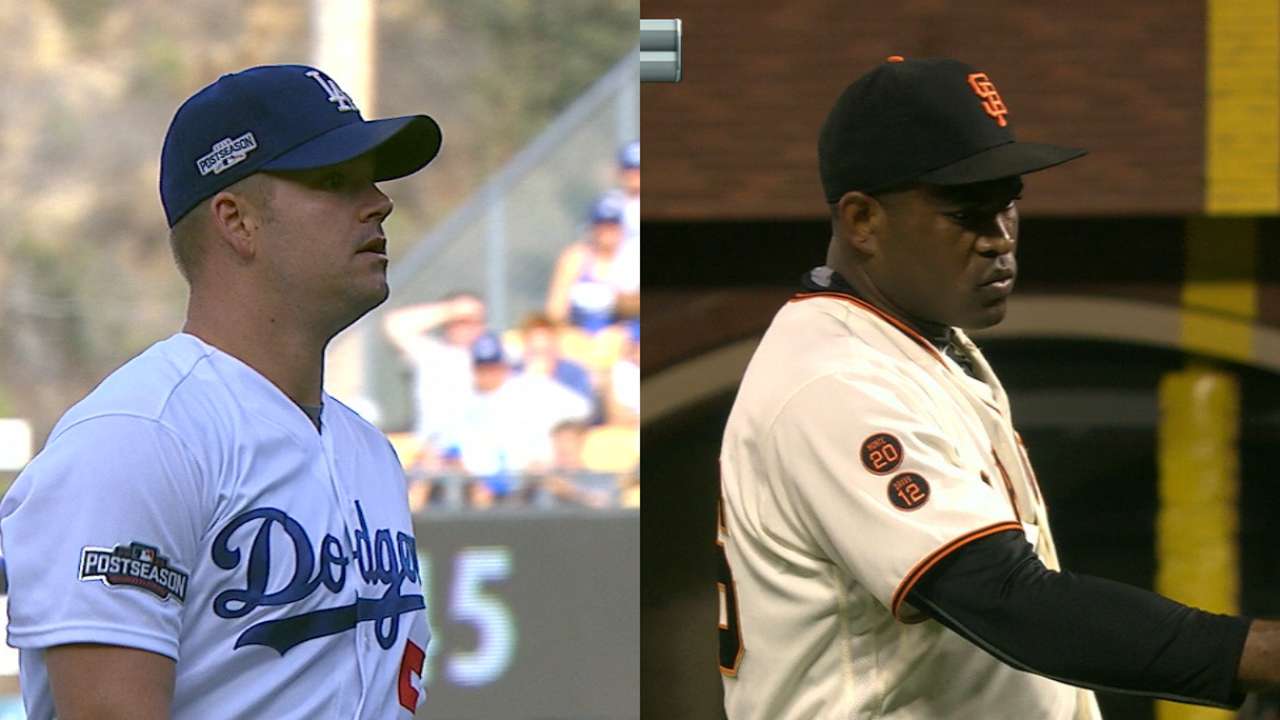 DENVER -- Do the Rockies have another fearless, avant-garde move in them before Spring Training starts next month? With a bullpen that could still used some shoring up, there seems to be a move in the offing. A big contract for a slugger or a trade to shake up the roster also are possible, but far less likely.
Last month, the Rockies had folks thinking -- or scratching their heads -- when they signed Ian Desmond for five years and $70 million, and announced he would convert to being a first baseman. After playing shortstop, often with distinction, for the Nationals from 2009-15, he converted to the outfield with the Rangers last year and made an All-Star Game appearance. Now he'll take first base, and he could be a valuable bat toward the middle and bottom of the order.
But the bullpen still stands as an area to be improved.
The Rockies signed lefty Mike Dunn for three years and $19 million, with a club option for a fourth year and the possibility of earning an extra $1 million a year through games-finished threshholds in his contract. It could be that the addition of Dunn, who turns 32 on May 23, and a full year of heath from righty Adam Ottavino and lefty Jake McGee -- both of whom could end up the closer -- and the development of some young, hard throwers (Carlos Estevez, Jairo Diaz, Miguel Castro among them) could help a bullpen that finished last in the Majors with a 5.13 ERA last season.
The Rockies are one of several teams monitoring former Royals closer Greg Holland, who missed last year while recovering from Tommy John surgery. An advantage is Holland's relationship with Rockies pitching coach Steve Foster, who was a key pitching official in the Royals' organization during Holland's formative years. Holland was arguably the Majors' top closer over the '13 and '14 seasons.
Or the Rockies could upset the National League West apple cart.
Since '15, free-agent righty Joe Blanton has gone 14-4 with a 2.65 ERA in 156 innings, while pitcing in relief in all but four of his 111 appearances with the Royals, Pirates and Dodgers. Last season, with the Dodgers' rotation dealing with multiple injuries, Blanton's work was one of the reasons the club won the NL West title. Also, a couple of key members of the Giants' bullpen in recent years -- Sergio Romo and Santiago Casilla -- are available on the open market.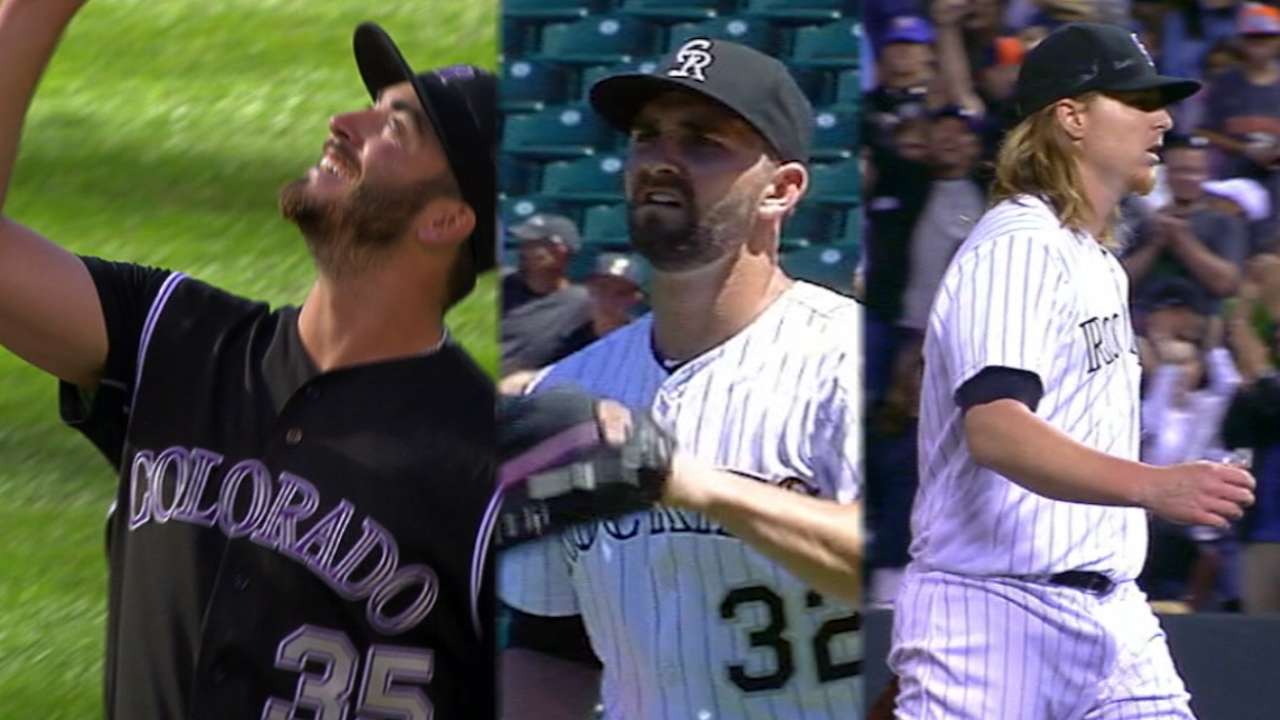 The market also has onetime Giants reliever Yusmeiro Petit and righty Neftali Feliz, who rebounded from an up-and-down year with the Rangers and Tigers in '15 to perform solidly with the Pirates last season.
Rumors involving Rockies center fielder Charlie Blackmon won't go away, mainly because teams keep asking about him. But the Rockies thus far have said he would only be available for frontline starting pitching.
With Desmond on the roster, the Rockies could theoretically deal Blackmon and move Desmond to the outfield (say left, with David Dahl moving to center). That would presumably have the Rockies seeking a free-agent first baseman -- hence, the reason Mark Trumbo and Chris Carter remain linked to the Rockies. But Blackmon has filled a difficult spot by being an effective leadoff hitter with speed (43 steals in '15) and power (29 homers last season).
The Rockies are holding onto a strong set of prospects that other teams covet. Also, a deal could give righty Eddie Butler -- who hasn't found Major League consistency, and needs to win a job because he is out of Minor League options -- a fresh start. But Butler has spent the offseason working at the Rockies' training center in Scottsdale, Ariz., and the club hasn't given up on him catching fire.
The weeks between now and Spring Training could be as interesting as the Rockies want them to be.
Thomas Harding has covered the Rockies since 2000, and for MLB.com since 2002. Follow him on Twitter @harding_at_mlb, listen to podcasts and like his Facebook page. This story was not subject to the approval of Major League Baseball or its clubs.