Bold prediction: Change of scenery for Puig?
With a surplus in the outfield, LA seeks second baseman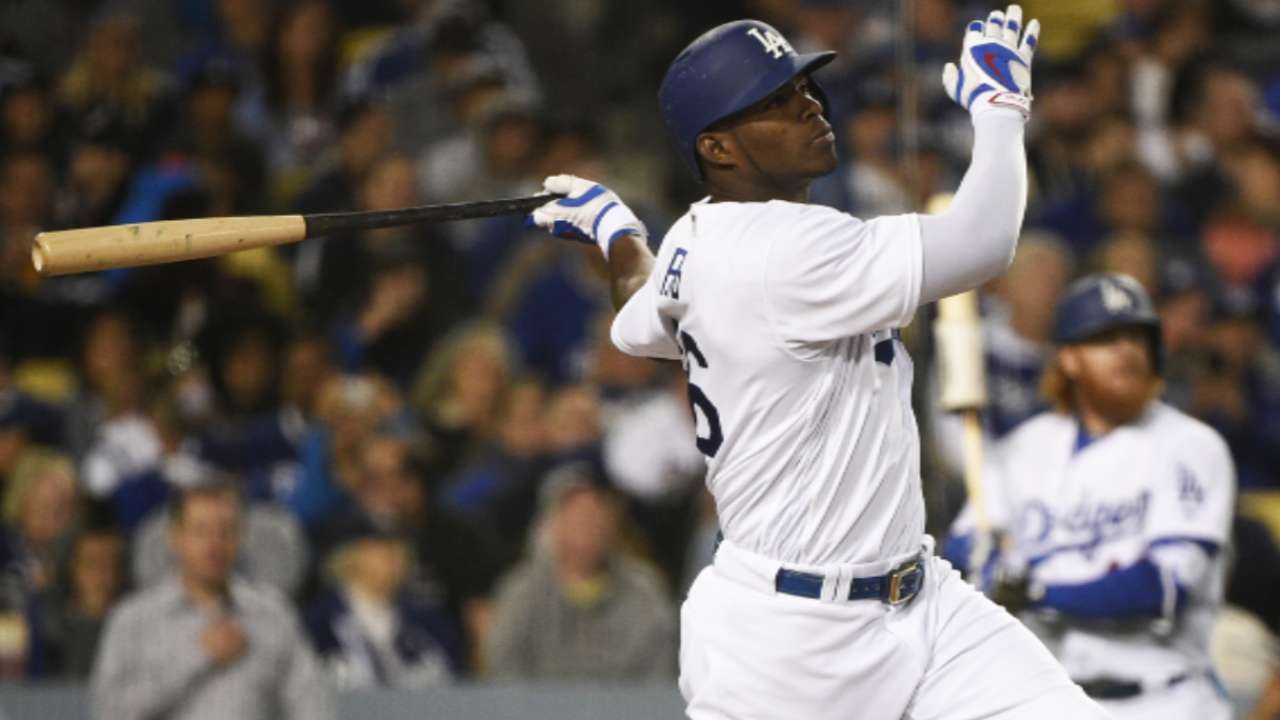 LOS ANGELES -- He's been the most polarizing Dodgers player since he arrived, and just to prove it, how would you react if Yasiel Puig was traded before Spring Training?
Most can't fathom it. Some can't wait. It almost happened last summer and would certainly qualify as the boldest move of this offseason.
As a disclaimer, there are no indications that the scuttled non-waiver Trade Deadline deal of Puig for Brewers slugger Ryan Braun will be revived. There hasn't been a whisper of Puig's name in Hot Stove rumors. Comments from club officials during the Winter Meetings indicated satisfaction with the outfielder's behavior and performance after he returned from a wake-up demotion to Triple-A in August.
And no front office is eager to give up on a young talent like Puig, who has the potential to become the best player the Dodgers trade away since Pedro Martinez.
However, even when he returned for a solid September, Puig was essentially a platoon player against left-handed pitching and nowhere near the five-tool sensation that exploded on the Major League scene in June 2013 -- with a .925 OPS and highlight-reel defense earning him a runner-up finish in the voting for National League Rookie of the Year to another Cuban exile, the late Jose Fernandez.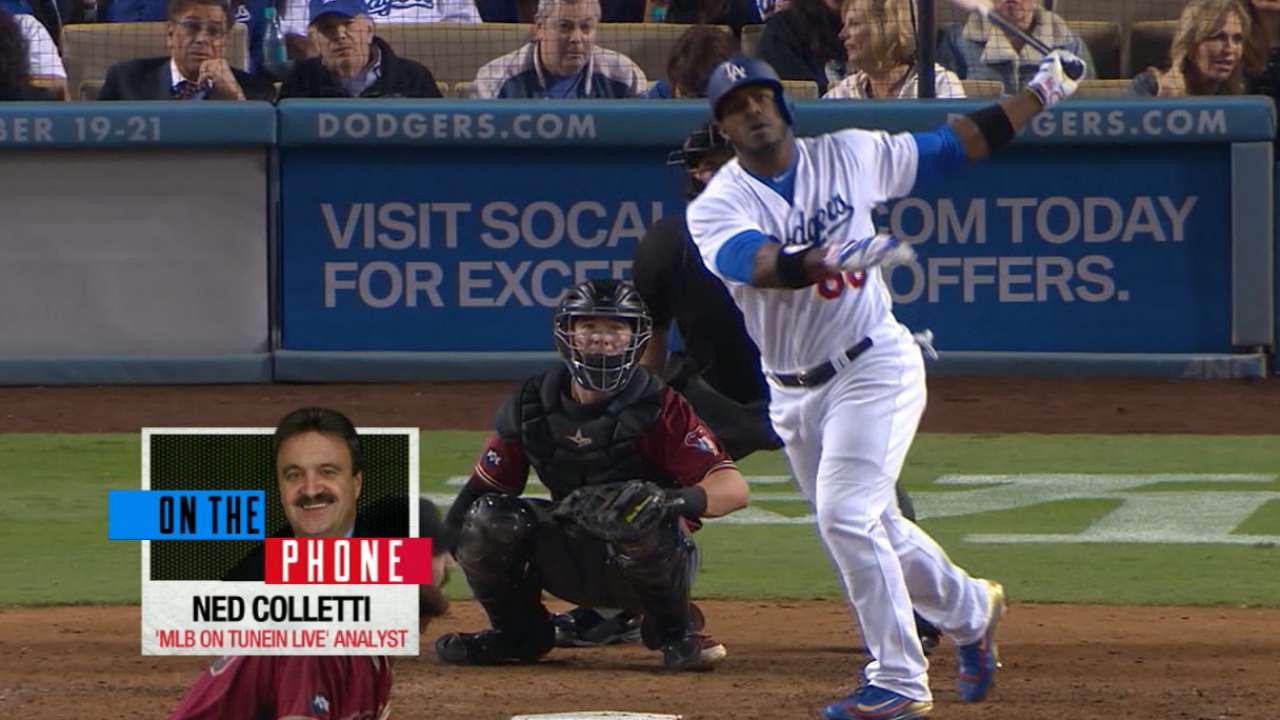 Now, the Dodgers have a surplus of Major League outfielders. With Joc Pederson in center, the club could platoon the foursome of Andre Ethier, Andrew Toles, Trayce Thompson and Scott Van Slyke in the corners. Two of the club's top three prospects -- top-ranked Cody Bellinger and No. 3 Alex Verdugo -- can play the outfield, although Bellinger is a natural first baseman.
The Dodgers don't have many holes to fill, but they will need a right-handed-hitting second baseman if they can't complete the rumored deal for Minnesota's Brian Dozier. They could turn to Detroit's Ian Kinsler or Tampa Bay's Logan Forsythe, or another option off the trade radar.
But if the Dodgers are willing to include top pitching prospect Jose De Leon in a trade for Dozier, as widely reported, and if they were willing to trade Puig for Braun, as they were last summer, it's not a stretch that they'd be willing to trade Puig now, either.
Ken Gurnick has covered the Dodgers for MLB.com since 2001. This story was not subject to the approval of Major League Baseball or its clubs.