Inbox: Do Braves have potential ace among prospects?
Beat reporter Mark Bowman answers fans' questions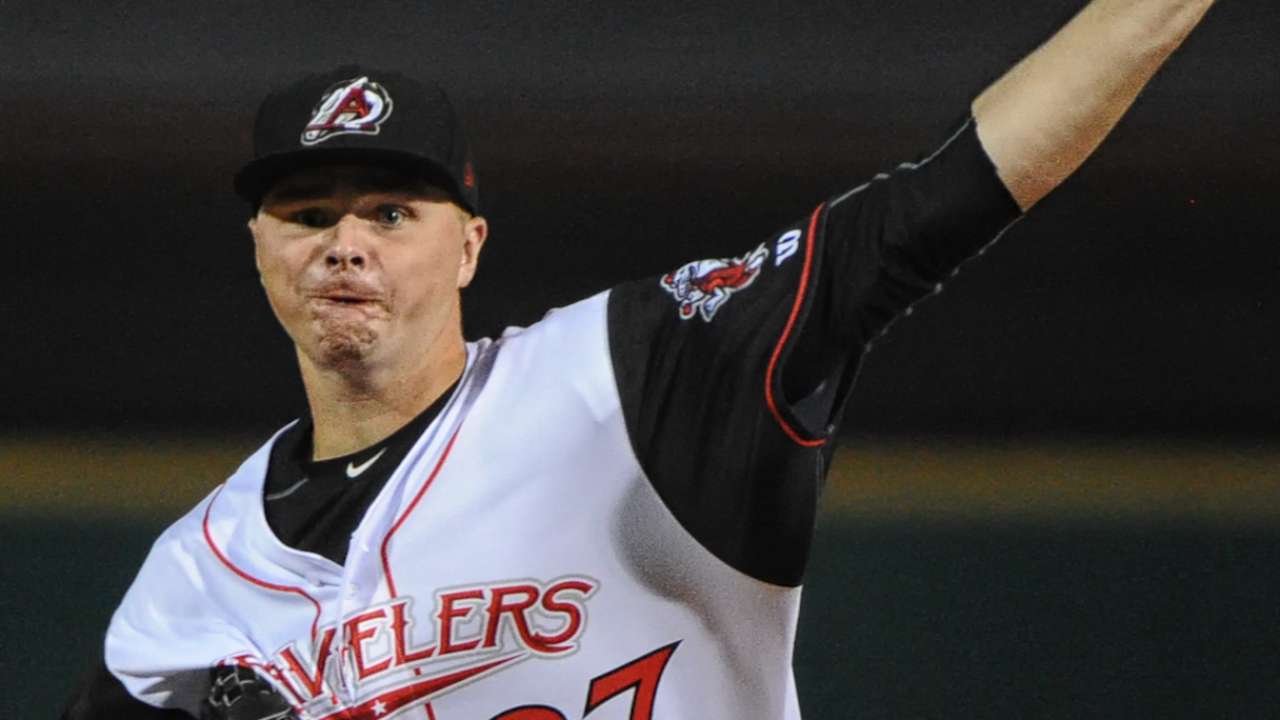 For all the attention given to trading for high-upside pitching prospects, I don't see a Braves prospect who could become a true ace. Do you agree?
-- Tyler F., Buffalo, N.Y.
With prospects Kolby Allard, Ian Anderson, Mike Soroka, Joey Wentz and Touki Toussaint all at least a couple of years away from making it to Atlanta, there are certainly more potential future aces in the lower levels of the Braves' system. That belief is a product of their projected ceilings and the reality that they have not yet gone through the "weeding" levels that have altered thoughts on pitchers such as Mike Foltynewicz and Sean Newcomb.
But just as it's too early to anoint greatness upon Allard, Anderson, Soroka, Wentz and Toussaint, it's also too early to pull the plug on Foltynewicz or Newcomb still possibly developing into true aces. Yes, it's concerning that Newcomb produced 4.6 walks per nine innings at Double-A Mississippi this past season, but the 23-year-old southpaw also posted a 2.04 ERA while limiting opponents to a .176 batting average and producing 3.2 walks per nine innings over his final seven regular-season starts.
• Submit a question to the Braves Inbox
Foltynewicz is just 37 starts into his big league career, and he spent this past summer battling inconsistencies influenced by inexperience and the abbreviated offseason preparations he made after his 2015 season was cut short by a blood clot. He'll need to improve his command and find more consistency with his offspeed pitches. But at 25 years old, Foltynewicz still has time to take advantage of his his plus fastball complemented by the slider that has proven to be both a weapon and a detriment.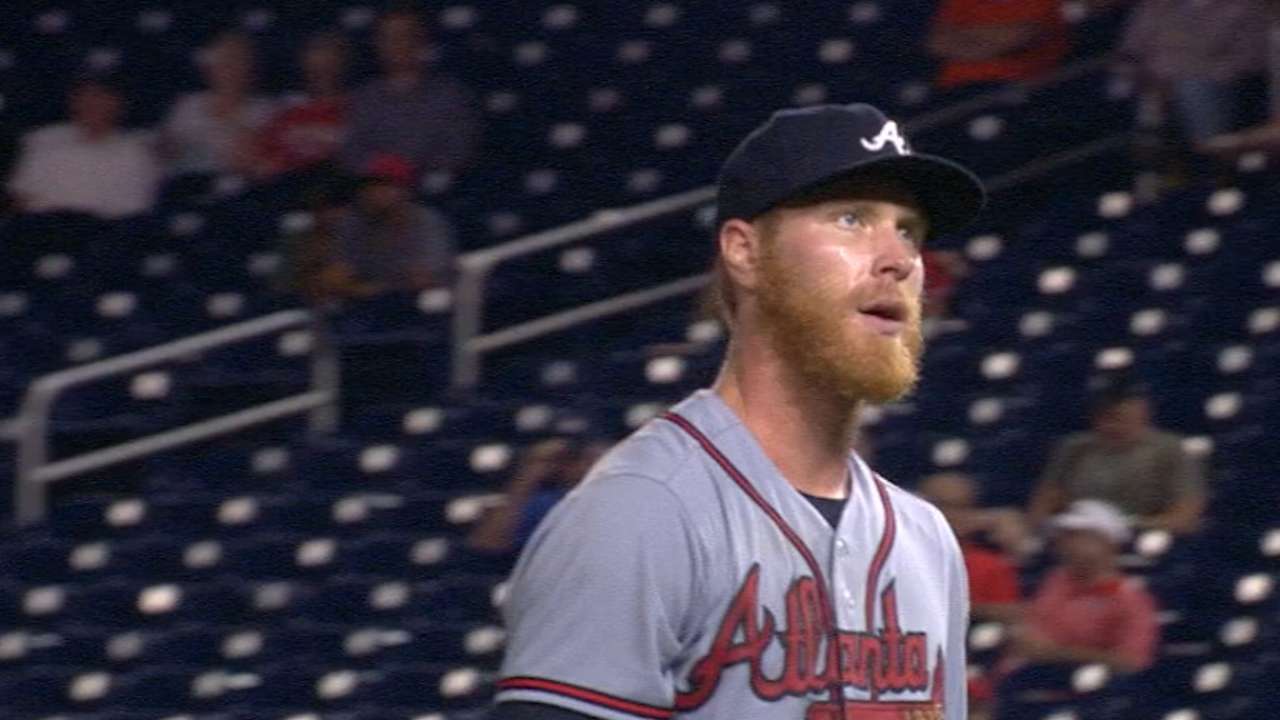 With Atlanta's next prospect wave, also keep an eye on both Max Fried and Patrick Weigel. Fried has recovered from Tommy John surgery and will have a chance to show why some scouts preferred him to his high school teammate Lucas Giolito, who ranks as MLBPipeline.com's top pitching prospect. A high-ranking Braves official recently said Weigel "possibly has better stuff than any of the other prospects within our system."
Pitching depth is certainly the strength of Atlanta's pipeline. Such was also the case a few decades ago, when a couple of guys named John Smoltz and Tom Glavine began to separate themselves from the likes of Steve Avery, Kent Mercker and Pete Smith.
What is the likelihood of the Braves landing Matt Wieters on a one-year deal?
-- Wayne S., Madison, Ala.
As Wieters' market continues to develop, you might once again hear the Braves mentioned as a potential suitor. But I can't see the veteran catcher's market dropping to the point where he would become a viable option for Atlanta.
The Braves have continued to evaluate Wieters' market in the event that he might be willing to accept a one-year deal worth less than $10 million. But it seems pretty safe to assume the Nationals, Mets or another team looking for a catcher will end up providing a much more attractive multiyear offer.
Why aren't the Braves pursuing a trade with the White Sox for Todd Frazier or Jose Quintana?
-- David S., Manchester, Tenn.
Atlanta has spoken to the White Sox about both Frazier and Quintana at different points over the past year. When it inquired about Frazier last summer and heard Dansby Swanson included in the requested return, the next noise on the end of the line was likely a "click."
There's still seemingly some interest in Quintana, but like the Rays with Chris Archer, the White Sox are asking for a return that exceeds Atlanta's comfort zone. I wouldn't rule out the possibility of the Braves eventually trading for Quintana, but at this point, it seems unlikely.
What are the plans for Chase d'Arnaud in 2017?
-- Jason M., Madison, Ala.
Assuming Sean Rodriguez will get a majority of the playing time at second base -- at least until No. 2 prospect Ozzie Albies proves whether he will be Major League-ready at some point this season -- d'Araund and Jace Peterson will likely mostly serve as the primary versatile options off the bench.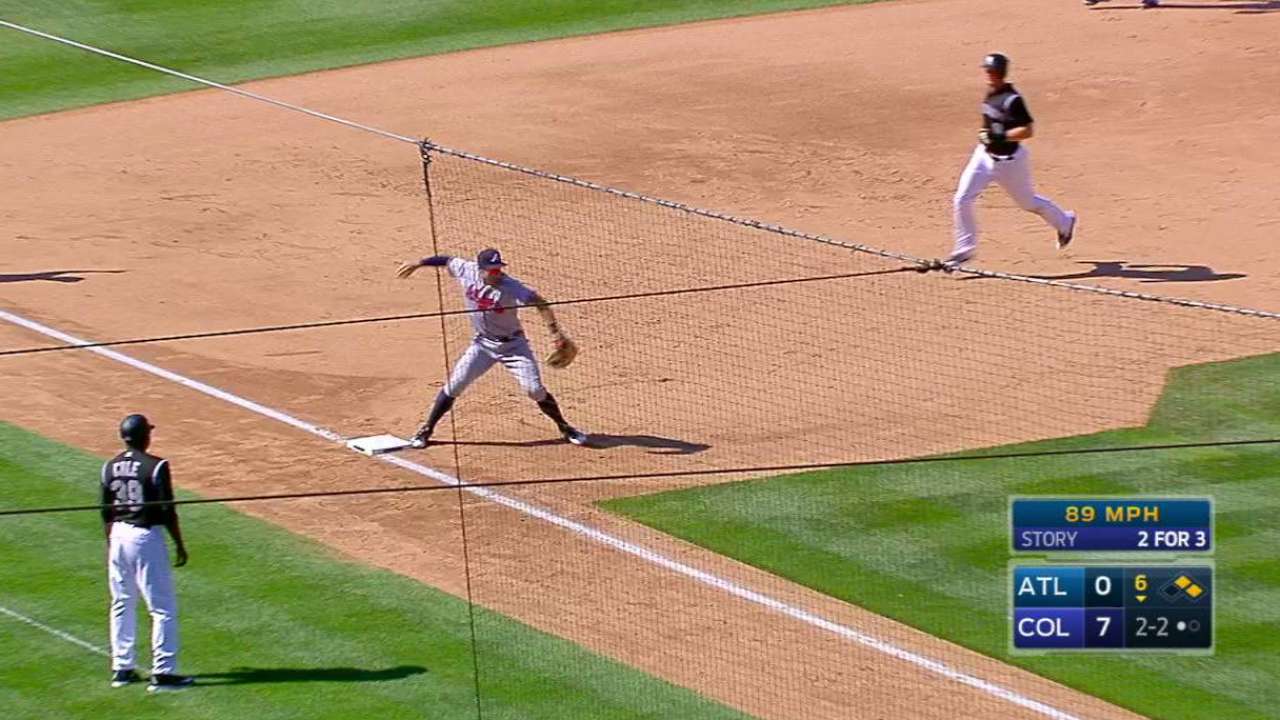 d'Arnaud runs well and has the capability to provide sound defense at a variety of positions. He has the tools necessary to serve as decent bench player, especially on a National League roster. But he also hit just .190 with a .547 OPS over his last 133 plate appearances. Maybe pitchers made necessary adjustments, or maybe the plantar wart on his foot played a part. Whatever the case, it won't matter what d'Arnaud can provide with his glove or legs if his offensive struggles extend into the upcoming season.
Mark Bowman has covered the Braves for MLB.com since 2001. This story was not subject to the approval of Major League Baseball or its clubs.