Inbox: Could Phillies use 6-man rotation?
Beat reporter Todd Zolecki answers fans' questions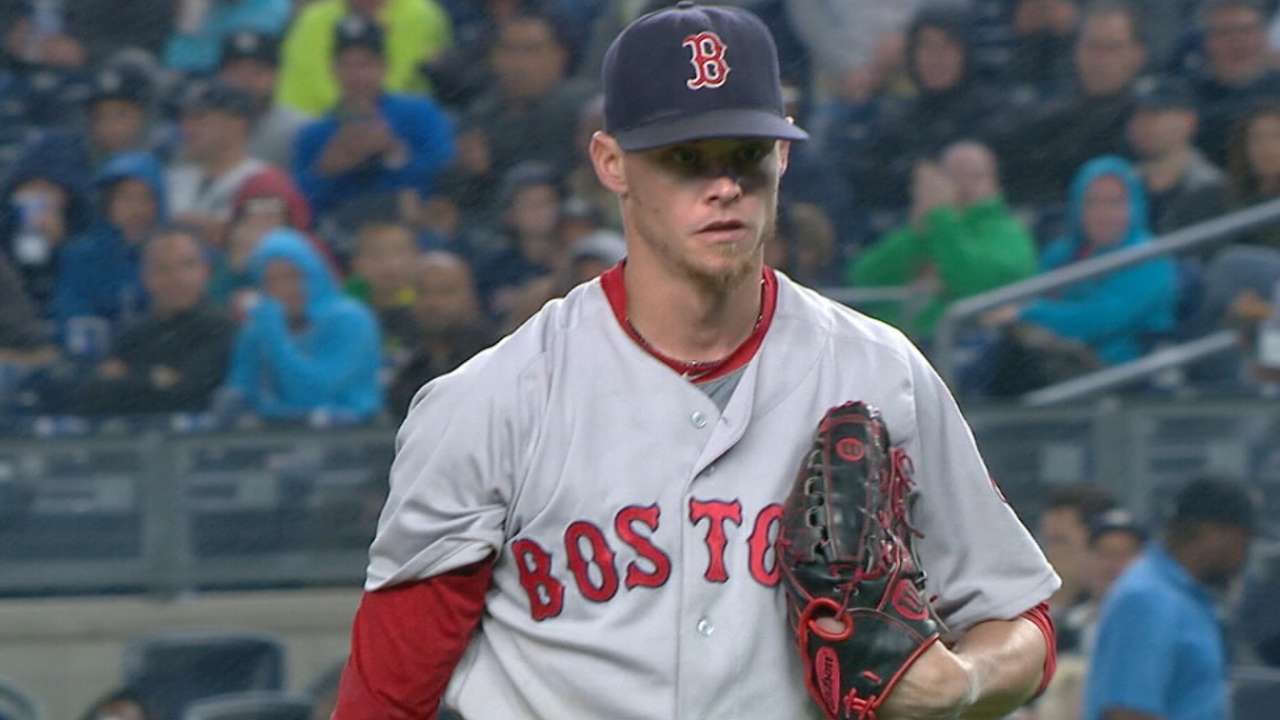 Suppose the Phillies come out of Spring Training with six, seven or eight starters pitching well. What are the chances they go with a six-man rotation to start the season?
-- Steven V., West Chester, Pa.
First, the Phils would love to have a problem like this. Second, the six-man-rotation question always gets asked by either fans or reporters. The manager or pitching coach typically replies, "Sure, I guess we'd consider that." Because hey, everybody considers everything, right?
But the reality is that it never happens. Here's my opinion: The Phillies should be trying to build up their starters for the grind of a six-month season, plus the postseason, by having them pitch every five days. Babying the young starters with a six-man rotation isn't the way to go.
So in the event there are more than five starting pitchers throwing the ball well, pick the best five and have the rest start for Triple-A Lehigh Valley, where they will be on a five-day schedule. Don't worry about robbing a deserving pitcher of an opportunity to pitch in the Majors. On average, big league teams used 11.1 starting pitchers last season. There will be plenty of chances for everybody.
• Submit a question to the Phillies Inbox
Will the Phillies trade Jeremy Hellickson and Clay Buchholz if they are close in the National League East, just a few games from first or just a few games from a Wild Card spot?
-- Alberto R., Houston
Philadelphia general manager Matt Klentak said last month that the Phillies would love to be in a position to keep everybody. So if the Phils exceed expectations, I don't see them selling their veterans, unless they get an offer they can't refuse.
Are the Phillies' offseason moves finished, or is there still more to come?
-- Jubel S., Abington, Pa.
Philadelphia still is looking for a hitter. Check out Tuesday's story for more.
Which away Spring Training venue that the Phillies are scheduled to visit in 2017 would you recommend?
-- John L., New Cumberland, Pa.
I think there are three Grapefruit League ballparks worth visiting this spring: Ed Smith Stadium in Sarasota, Fla. (Orioles' spring home), Joker Marchant Stadium in Lakeland (Tigers) and JetBlue Park in Fort Myers (Red Sox).
Ed Smith is recently renovated and much nicer than it was in the past. That'd be my top choice. Joker Marchant is not eye-popping, but it just feels like a classic Grapefruit League ballpark. JetBlue is a mini Fenway Park with a mini Green Monster. It's new and nice, but it's a long drive from Clearwater. If it were closer, I might put it at the top.
• Phillies' Spring Training info
Why have I read and heard so little about Tyler Goeddel?
-- Erich H., Delaware County, Pa.
I don't think the Phillies look at Goeddel as an impact bat as much as a potential extra outfielder. But I will say the way Philly handled him last season perplexed me.
In a rebuilding year, Goeddel didn't play much in April. He then played regularly from May 4 through June 10. He hit .260 with two doubles, three triples, three home runs, 10 RBIs and a .755 OPS in 104 plate appearances over those 30 games (28 starts). But Goeddel had just 104 plate appearances the rest of the season, while players with no future with the Phillies (i.e. Jimmy Paredes, who hit .217 with a .591 OPS) played.
Todd Zolecki has covered the Phillies since 2003, and for MLB.com since 2009. Follow him on Twitter and listen to his podcast. This story was not subject to the approval of Major League Baseball or its clubs.