Twins likely to decide on Dozier trade soon
Sources say club wants to conclude discussions, whether deal is made or not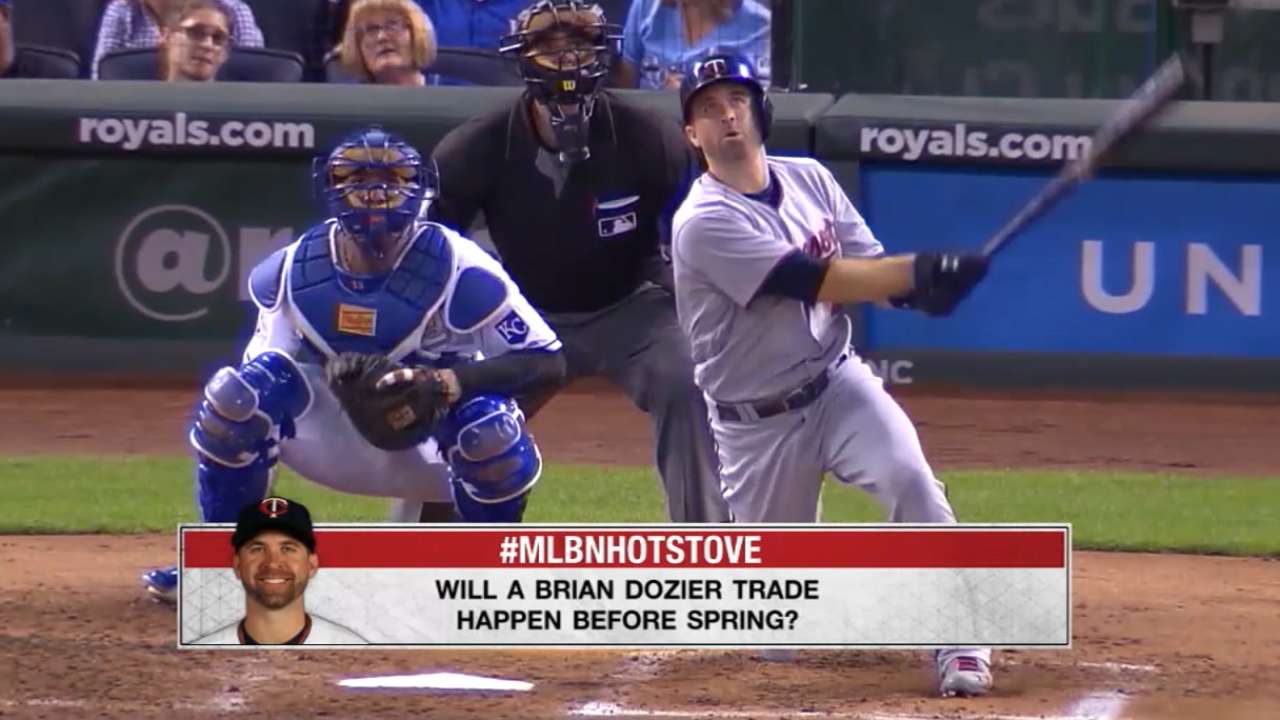 The Twins could be nearing a resolution to the winter-long limbo of All-Star second baseman and trade candidate Brian Dozier.
Indications around the industry, including sources talking with MLB Network's Jon Paul Morosi, suggest trade discussions will conclude in the next week or so, whether a deal is consummated or not. It could be an effort to get a dormant trade market moving, or it could be a decision from Minnesota's new front office to get the situation resolved so that the Twins can plan for 2017 knowing who they have.
The Dodgers remain among the teams in talks with the Twins about Dozier, according to Morosi. But various reports over the holidays indicated the two sides haven't found common ground on prospects. Top pitching prospect Jose De Leon (No. 33 overall) has been mentioned frequently, but the Twins are expected to seek more for Dozier, who hit 42 home runs last year to go with 99 RBIs and an .886 OPS. Forty of his home runs came as a second baseman, setting a new American League record.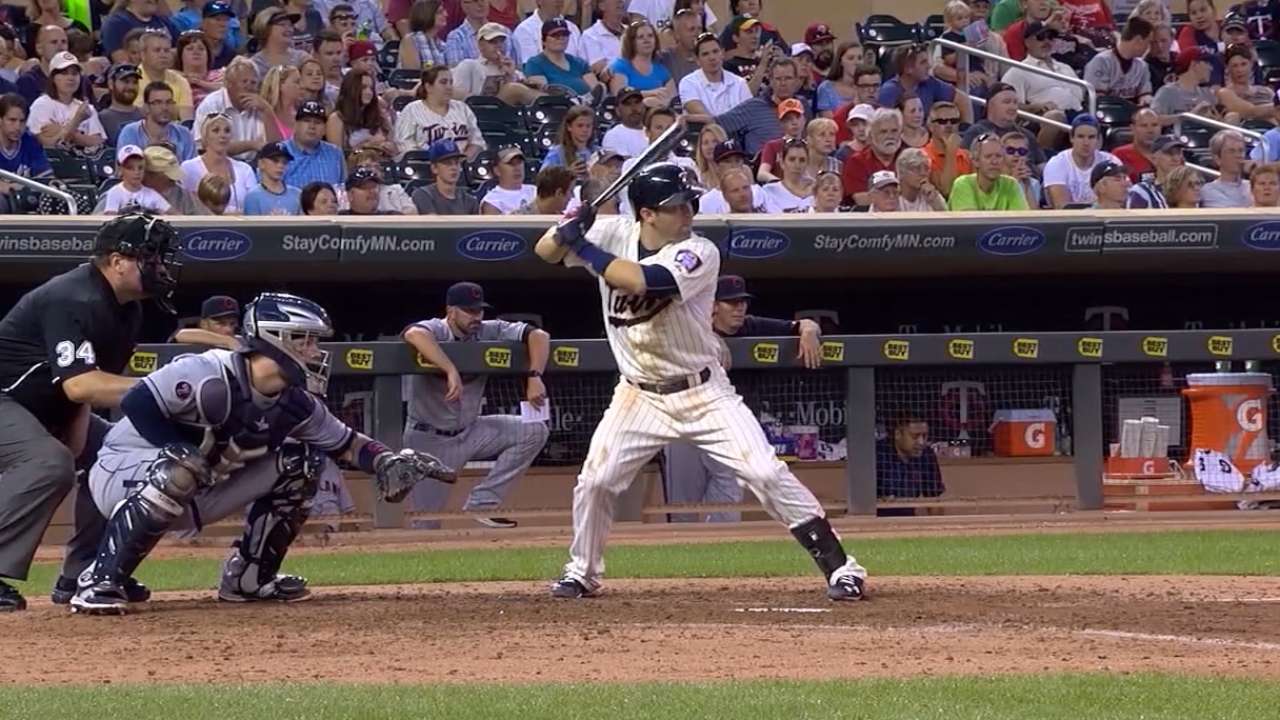 A slow free-agent market and an abundance of hot-hitting trade candidates have combined to bog down the Hot Stove movement past the holidays for many teams, a growing concern with Spring Training soon approaching. As much as the Twins would like to stock their farm system as they build for the future, they need to figure out their roster before camp. Whether Dozier is with the Twins or in another uniform will have a major impact on fellow infielders Jorge Polanco and Eduardo Escobar.
A resolution on Dozier's status could help move the rest of the market, both middle infielders and power hitters. The Tigers have listened to interest on their star second baseman, Ian Kinsler, but the combination of Dozier's situation and Kinsler's partial no-trade clause led to his market all but drying up by last month's Winter Meetings. Kinsler can block a trade to 10 teams, including the Dodgers, and has made it clear he would want his 2018 contract option picked up along with an extension beyond that in exchange for his consent.
Tampa Bay's Logan Forsythe has also been in trade rumors, also connected to the Dodgers.
Jason Beck has been a reporter for MLB.com since 2002. This story was not subject to the approval of Major League Baseball or its clubs.