'Forgotten man' Kingham eyeing MLB debut in '17
Prospect finished rehab from Tommy John surgery last year
PITTSBURGH -- Nick Kingham finished the demanding rehabilitation process from Tommy John surgery last year. He doesn't have to look far to find a perfect example for how to handle the next step.
Kingham, the Pirates' No. 10 prospect, has spent the offseason living in the Houston area with Jameson Taillon. Kingham underwent reconstructive elbow surgery in May 2015, 13 months after Taillon's procedure.
Taillon thrived in his return to action last season, dominating Triple-A hitters then posting a 3.38 ERA in 18 starts for the Pirates. Later this year, they could be reunited in Pittsburgh's rotation.
Kingham, 25, is also training with Taillon at Fairchild Sports Performance in Houston. The 6-foot-6 right-hander watched Taillon improve himself -- physically, mentally and mechanically -- during the grueling, occasionally monotonous rehab process. Kingham set out to do the same.
"I just want to follow in his footsteps and take whatever he did and do it for myself," Kingham said.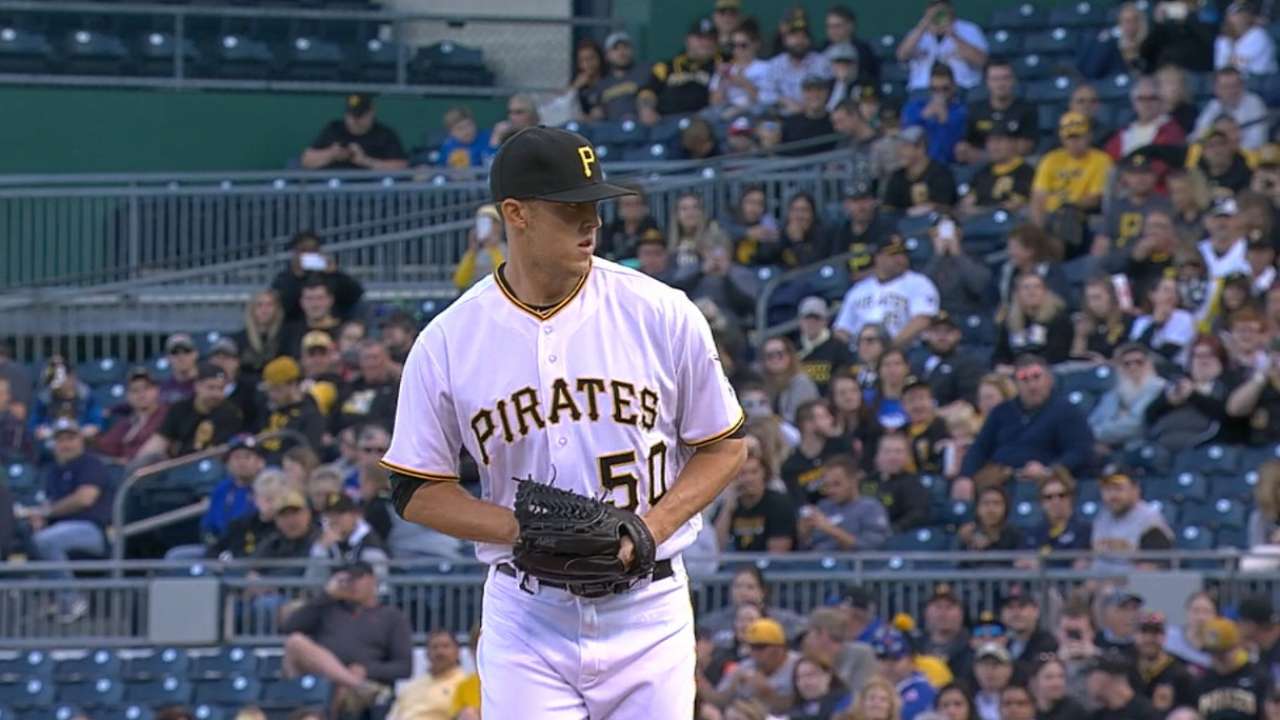 Taillon made his big league debut early last June. Kingham could be ready sooner this year. Unlike Taillon in 2015, Kingham made his way back to the mound late last season, progressing through the Minors as he worked 46 innings over 10 starts.
Early last year, Kingham was unsure if he'd get in a game by the end of the season. But he pitched in the Gulf Coast League, the Florida State League and finally the Eastern League for Double-A Altoona. He showed little rust against Minor League competition, posting a 2.93 ERA with 36 strikeouts and six walks. He also threw at least five innings in his final five outings.
"Mentally, it was awesome," Kingham said. "Just that reassurance that my elbow is good and secure and strong enough to compete in a game at the upper levels. It's just good to be sure it's going to hold up and take a full game at full intensity."
Having proven to himself that he can still compete at a high level, Kingham entered a normal, healthy offseason. He won't make the Pirates' rotation out of Spring Training, but later this year, the "forgotten man" may give Pittsburgh a reason to remember him again.
"I feel like I kind of nailed everything I wanted to," Kingham said. "Just pick up right where I left off last year coming into Spring Training, keep my foot on the gas pedal and ready to go.
"I'm going to pitch my best and put myself in the best position possible and really make it a tough decision for them not to call me up."
Adam Berry has covered the Pirates for MLB.com since 2015. Follow him on Twitter and Facebook, read his blog and listen to his podcast. This story was not subject to the approval of Major League Baseball or its clubs.