Inbox: Will Mariners turn to Haniger in right field?
Beat reporter Greg Johns answers fans' questions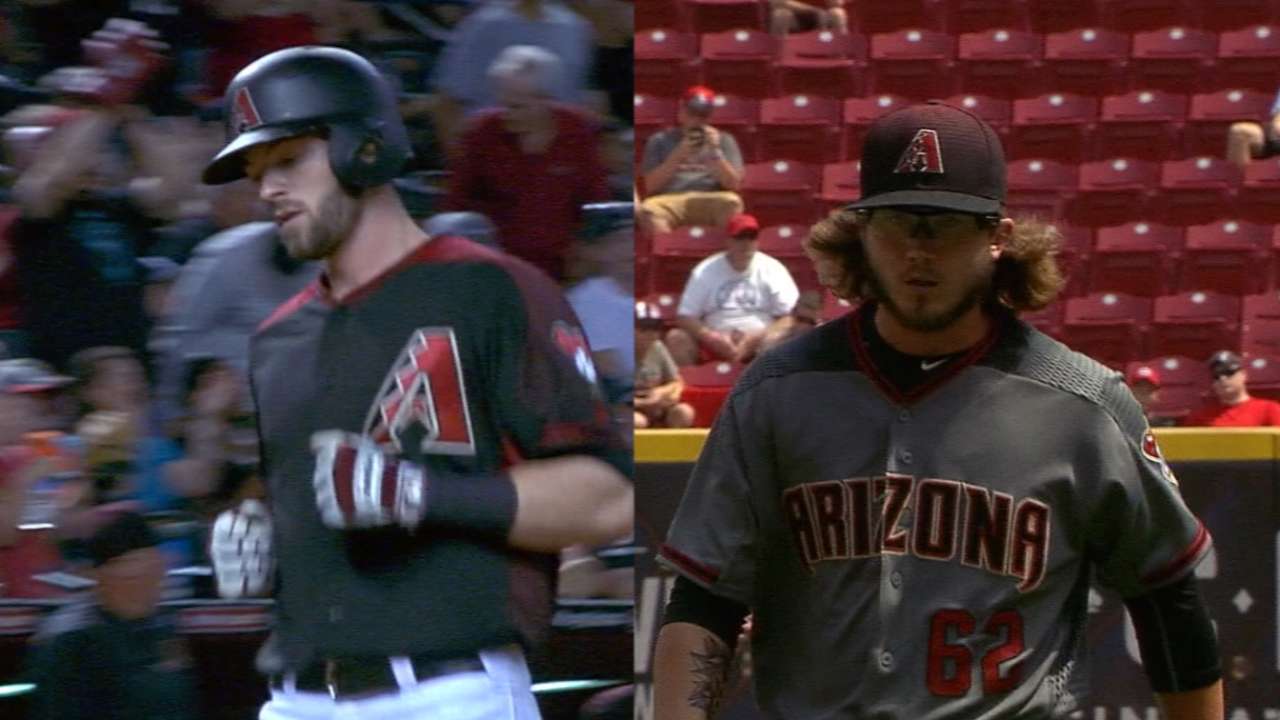 What is the chance of Mitch Haniger being the everyday right fielder this season? Is his upside that good?
-- Carlos C., Tampa
Mariners general manager Jerry Dipoto is very high on Haniger, who he considered a key part of the Taijuan Walker - Jean Segura trade with the D-backs. Dipoto loves the defensive ability and athleticism of Haniger, who has played primarily center field in the Minors and during his brief time with the D-backs last year. The 26-year-old has hit well against right-handers in the past, so it's possible he could develop into an everyday option. Though he hit just .191 in his first 14 games with Arizona last year as a rookie, he put up a .258/.333/.500 line with five homers and 11 RBIs over his final 20 games. He was also a .321 hitter with 25 homers in 129 games at Double-A and Triple-A in 2016, so the potential is certainly there.
• Submit a question to the Mariners Inbox
With a still-loaded free-agent outfield market, should the Mariners be going after an upgrade for their young unproven outfield? Maybe Jose Bautista?
-- Shawn H., Seattle
Dipoto likes the idea of getting younger and more athletic with Haniger and Ben Gamel joining veteran returnersLeonys Martin, Nelson Cruz and possibly newcomer Danny Valencia at times. Bautista is an intriguing name, at a high price obviously, but at 36, he's likely more of a DH candidate going forward and Seattle has Cruz locked up there for two more years.
Colby Rasmus is another attractive free agent, but the Mariners already are heavily loaded on lefty hitters. If the price and years drop on a veteran outfielder who could help, it's still possible for Dipoto to change his course. But at this point, it seems the outfield plan is pretty much in place.
How come I don't hear about the Mariners involved in the Jose Quintana trade talks?
-- Mike F., Pitt Meadows, British Columbia
The price for Quintana -- if the White Sox choose to move him -- will be extremely high since he's under team control for four more years at a relatively low cost. Much like with Chris Sale, that means some team is going to need to surrender a package that includes several of the very best prospects in baseball, and the Mariners don't have a lot to compete with when it comes to elite-level prospects.
Edwin Diaz has two great pitches. Could he develop a third pitch in the future?
-- Andrew P., Billings, Mont.
Of course it's possible, given Diaz is only 22 and is a former starter who has worked on more than just his fastball and nasty slider in the past. But the Mariners converted Diaz to the bullpen because they loved his 100-mph velocity and believed he was primarily a two-pitch prospect, best suited for relief. His changeup is not regarded as big league quality at this point, though I'm sure he'll play with it this spring.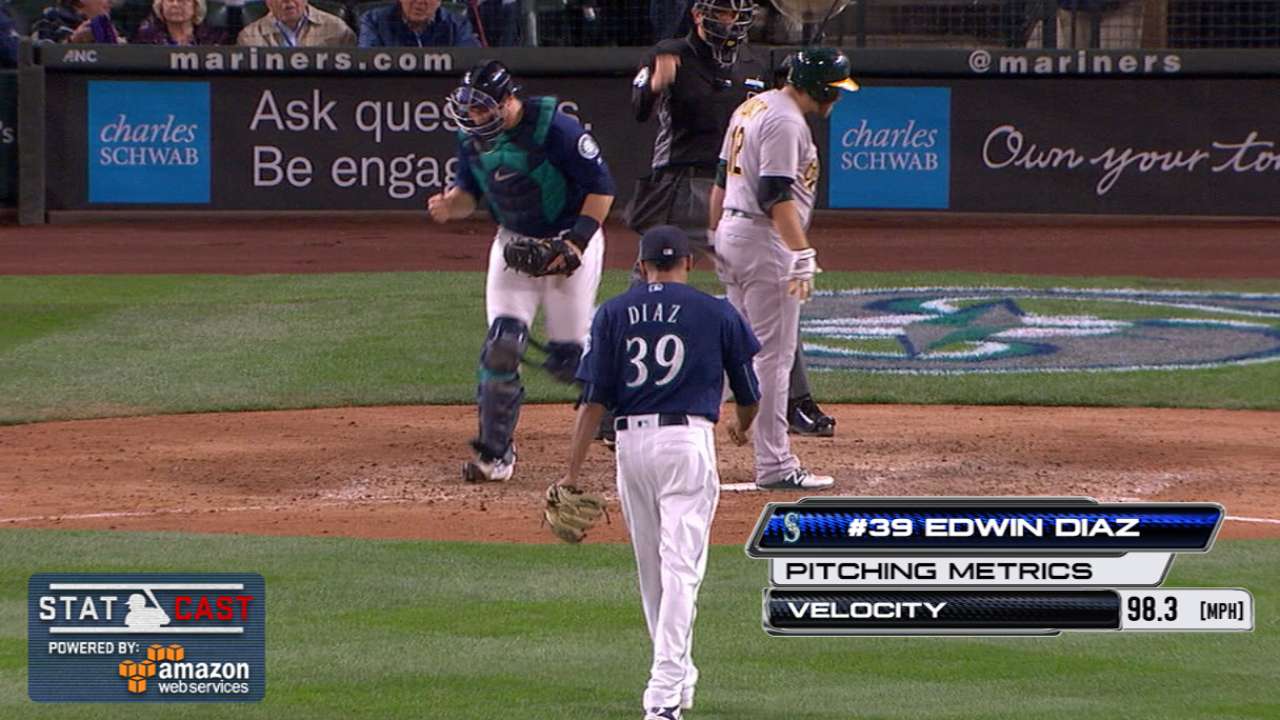 Is Marc Rzepczynski likely our lefty specialist out of the 'pen this year?
-- Andy R., Snohomish, Wash.
Without question, the man they call "Scrabble" was signed to be the lefty setup man and will be used in the highest leverage southpaw situations by manager Scott Servais. That's a key spot for Seattle, which hasn't had a true lefty specialist since Charlie Furbush injured his elbow in 2015. Former Mariners pitchers Mike Montgomery and Vidal Nuno are lefties, but they were more long-relief types than traditional LOOGYs (Left Only One Out Guys).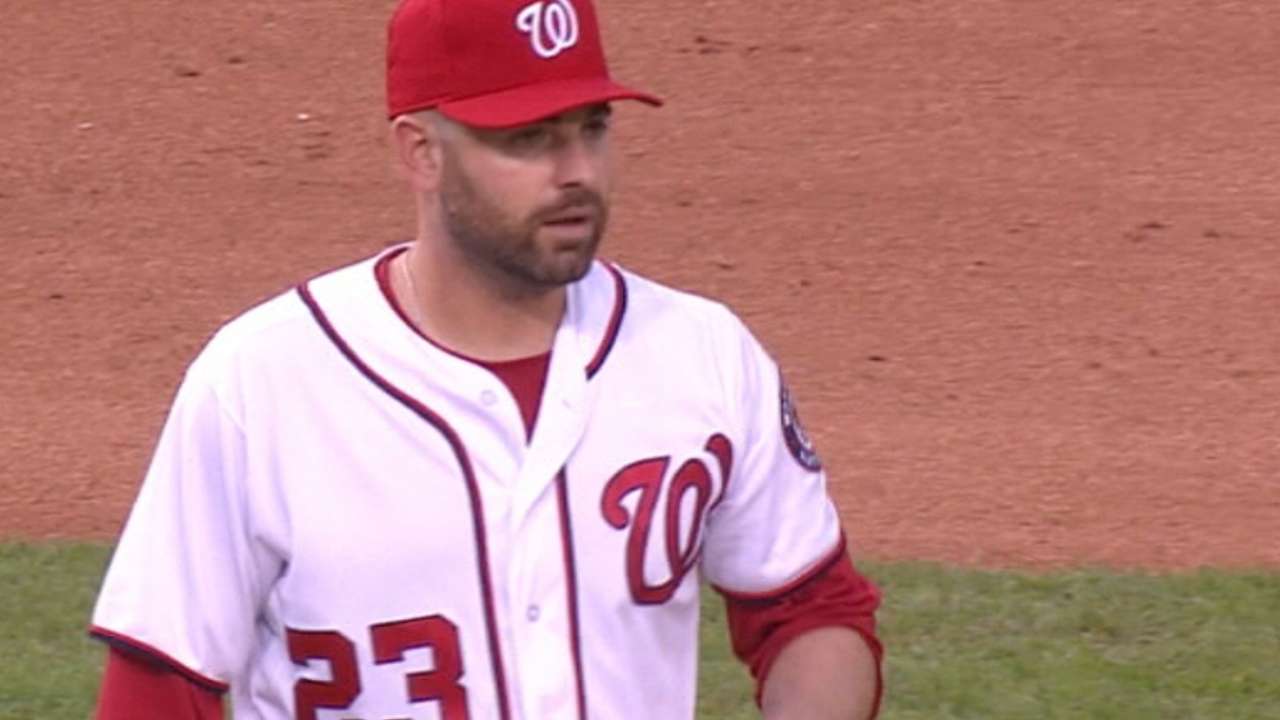 Why do the Mariners change Minor League affiliates so often, having the entire roster, managers and coaching staff move from one city to another?
-- Dennis W., Tucson, Ariz.
The Mariners have actually been pretty stable, having had their Triple-A club in Tacoma and short-season Class A club in Everett, Wash., since 1995 and their low Class A team in Clinton, Iowa, since 2009. They are now switching their Southern League Double-A team from Jackson, Tenn., after 10 years because the new regime prefers the weather and travel situation in the Texas League and has joined up with the Arkansas Travelers, previously the Angels' affiliate.
And when their Class A Advanced franchise in Bakersfield went out of business after last season, the Mariners purchased controlling interest in the Modesto Nuts in the California League as a replacement. But I don't think those two upcoming moves greatly influence players and coaches, since they don't live in those cities year-round and they are used to relocating frequently as part of the baseball life.
Greg Johns has covered the Mariners since 1997, and for MLB.com since 2011. Follow him on Twitter @GregJohnsMLB and listen to his podcast. This story was not subject to the approval of Major League Baseball or its clubs.