Inbox: Will Wright or Reyes play third?
Beat reporter Anthony DiComo answers Mets fans' questions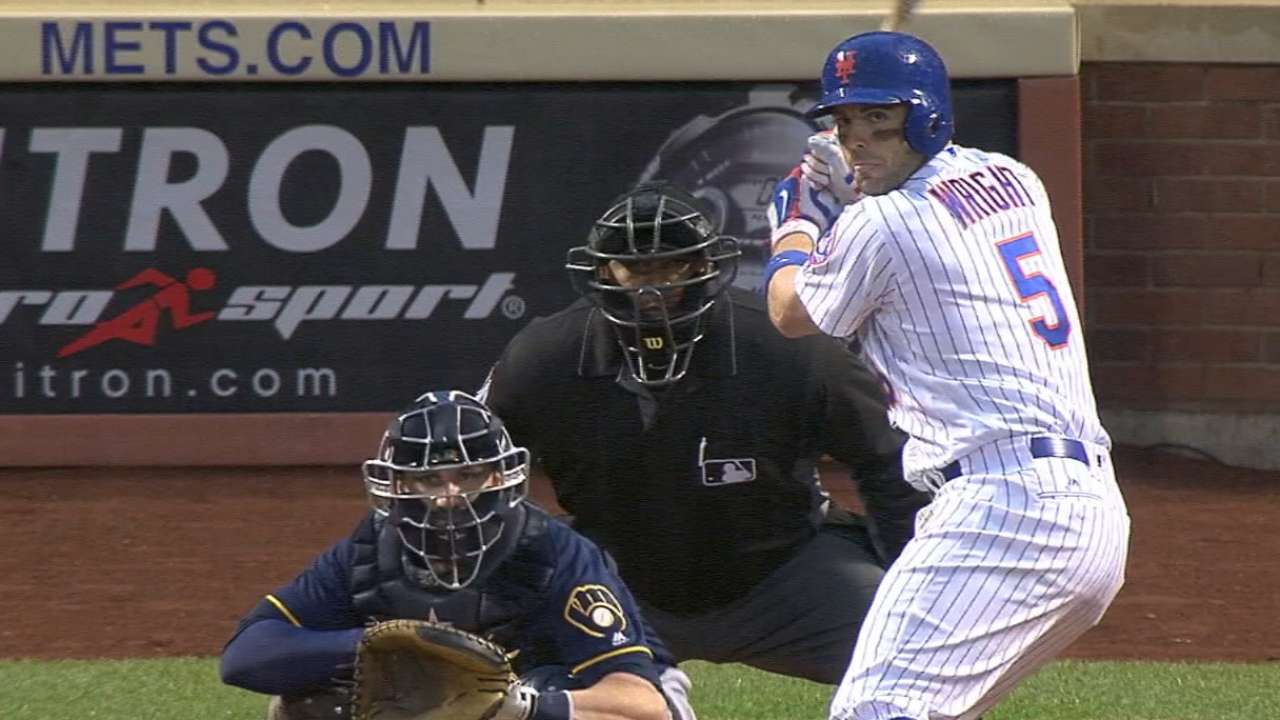 The new year is upon us, with plenty for the Mets still to do. Now that teams around Major League Baseball are back from their holiday breaks, the Mets' offseason agenda should kick into high gear. Atop their list? A trade of Jay Bruce and the acquisition of at least one reliever.
In the meantime, here is another batch of questions and answers to open 2017:
Jose Reyes and David Wright will be an interesting situation at third base. We all love the captain, but I like Reyes at the top of the lineup. Thoughts?
-- @CraigS_5 via Twitter
You're not alone there, Craig. Manager Terry Collins also likes Reyes atop the lineup, batting him there every time he played the veteran last season. And Reyes proved he's still an adept hitter capable of stealing more than a few bases.
• Submit a question to the Mets Inbox
The issue here is not Reyes versus Wright; if Wright is healthy, he will be the starting third baseman, playing four or five times per week at the position. The challenge, then, becomes how best to get Reyes into the lineup on those days, because the Mets really do lack alternatives. Curtis Granderson has been competent as a leadoff hitter, but not an ideal answer there.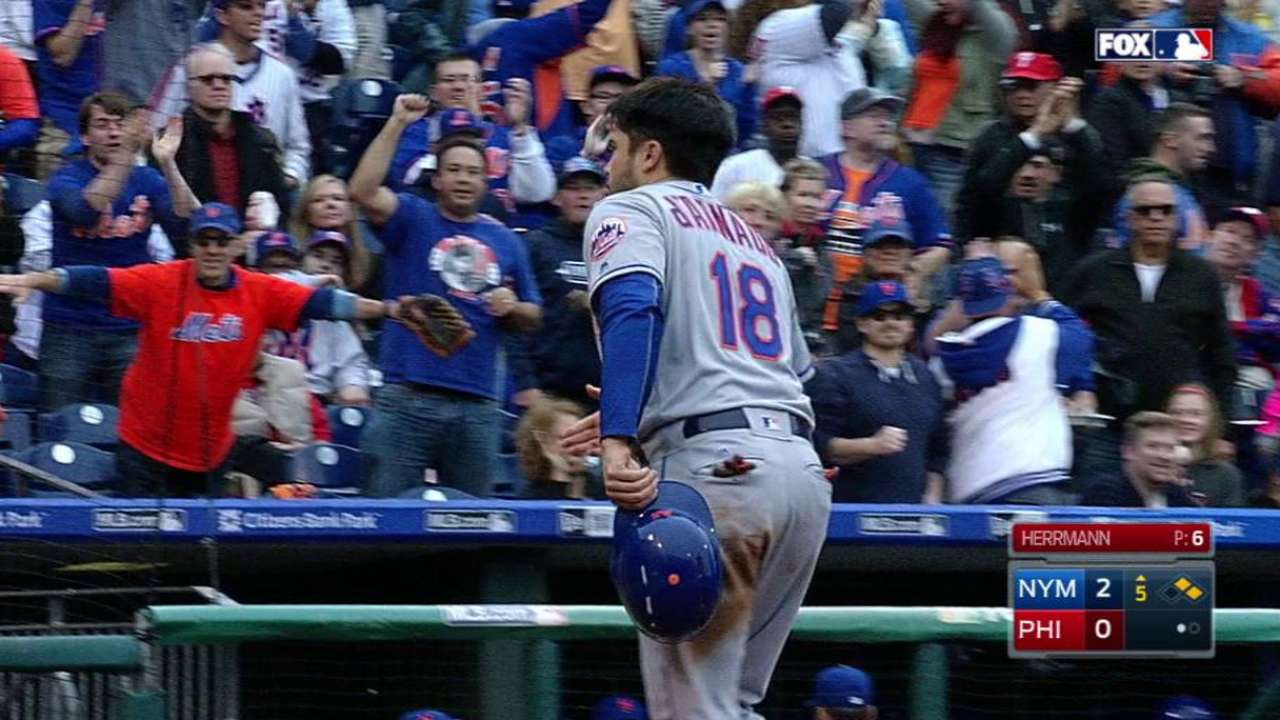 So look for Reyes to start nearly every day somewhere. Assuming Wright is healthy, that means a game or two per week at third base, perhaps a few at second base against left-handed pitchers, and some at shortstop to give Asdrubal Cabrera rest. In that fashion, Reyes could crack the lineup four or five times per week, which seems like an ideal situation for the Mets.
The wild card here is Reyes' ability to play the outfield. The Mets seem serious about trying him there this spring. If he takes to it, that's one more avenue for playing time.
I noticed Cabrera playing only second base in winter ball. Is there a chance for Reyes at shortstop?
-- @kpcowboy22 via Twitter
I wouldn't read too much into this, considering Cabrera is playing winter ball to ready himself for the World Baseball Classic. Even with Jose Altuve in the fold, there's a chance Team Venezuela may need to give Cabrera some reps at second.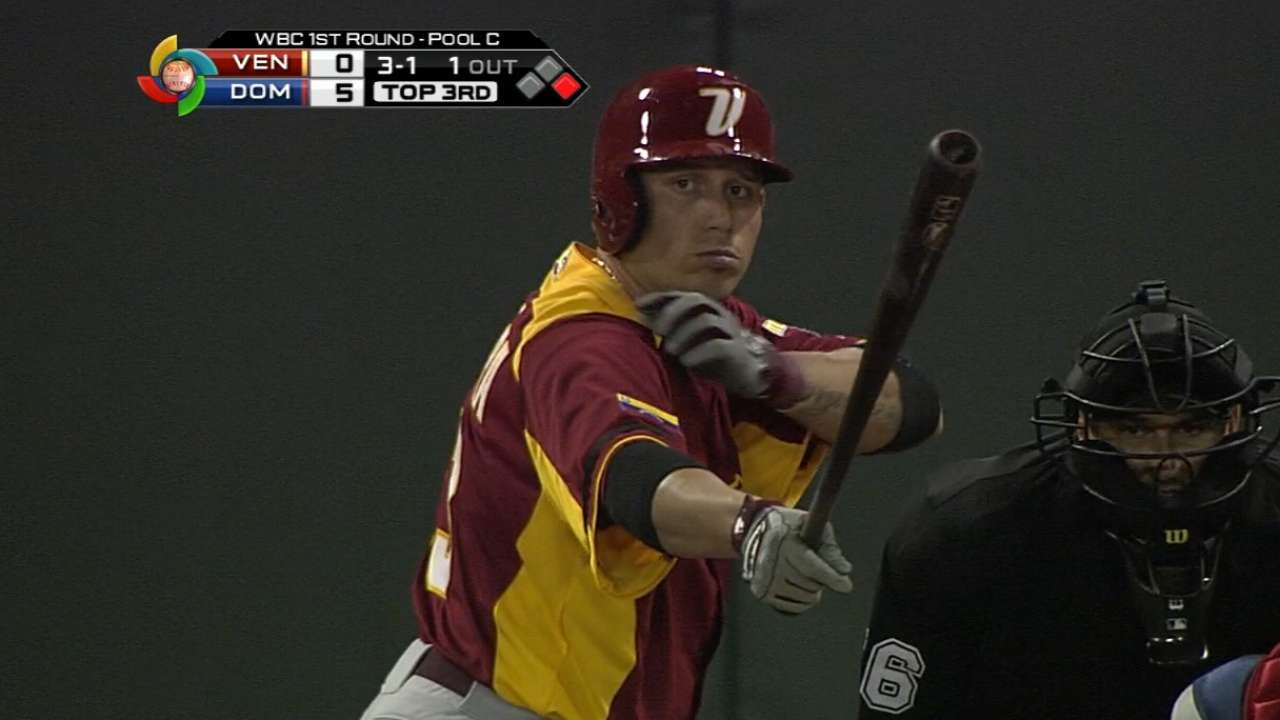 That said, the Mets have made it an organizational mission to keep as many of their players as versatile as possible. Considering Cabrera has more significant and more recent big league experience at second base than Reyes, it may make sense to move him there on days when Neil Walker is out of the lineup, allowing Reyes to start at his more comfortable defensive position of shortstop.
Are the Mets better off having Seth Lugo in the bullpen, or stretched out at Triple-A Las Vegas? After him and Zack Wheeler, who's next on the depth chart?
-- @capnsammy via Twitter
If you assume either Wheeler or Robert Gsellman in the Opening Day bullpen, then Lugo almost has to start at Vegas. The Mets can't afford to have all of their starting pitching depth in the big league bullpen, unprepared for a rotation emergency. So while Lugo certainly merits a spot on the Opening Day roster, there's a good chance he's the odd man out.
Beyond those arms, Gabriel Ynoa and Rafael Montero appear next up on the Mets' starting pitching depth chart.
What do you imagine Wilmer Flores' role being like this year?
-- @JCampbell45_ via Twitter
Flores' role will be much the same as it was before his season-ending injury last September. He'll start every time the Mets face a left-handed pitcher, either at first or second base. (The Mets' crowded left side of the infield means Flores isn't likely to see much time there.) Otherwise, he'll be the Mets' primary right-handed pinch-hitter off the bench.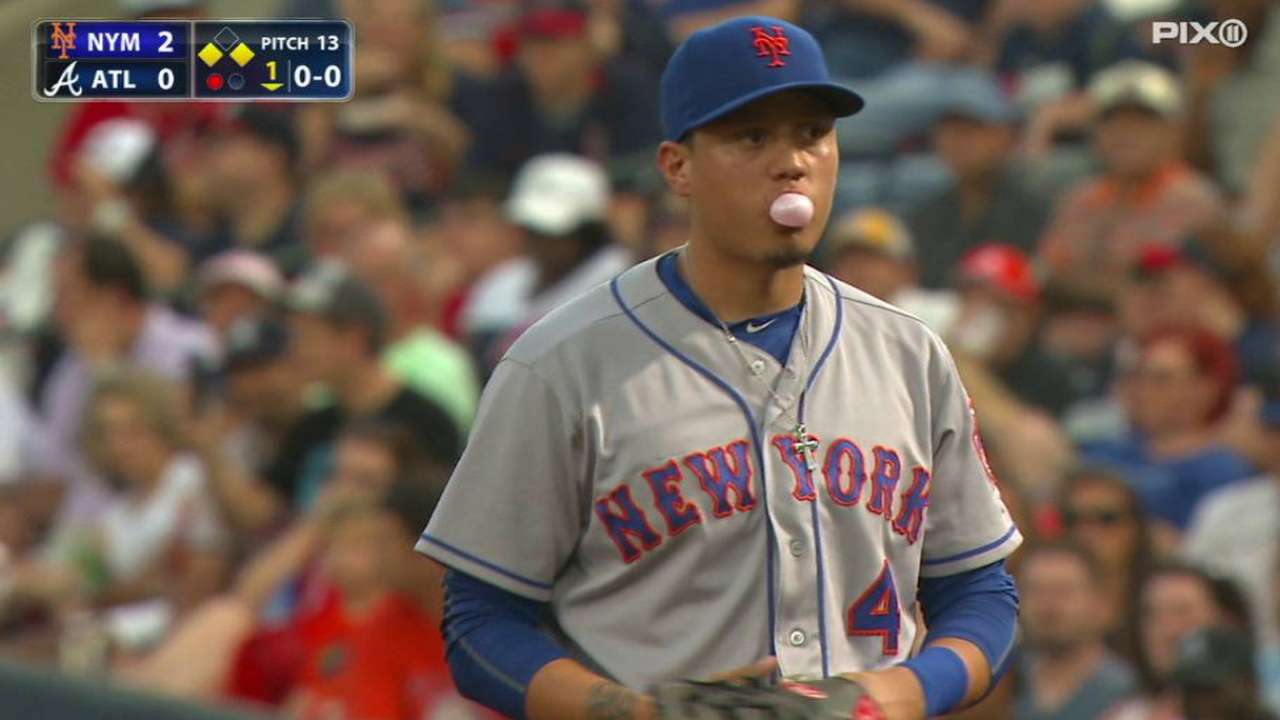 At this point in Flores' career, that's what he is: a bench player, and a darn good one in the right situations. Among players with at least 100 plate appearances against left-handed pitchers last season, Flores ranked this in the Majors in OPS behind Yasmany Tomas and Hanley Ramirez.
Assuming T.J. Rivera is on the Opening Day roster, who will be the Mets' next man up to the bench in the role Eric Campbell held from 2015-16?
-- @lilmetsfan via Twitter
Ty Kelly bounced up and down between Las Vegas and New York last year, and he figures to do the same in 2017. Considering he played six positions in 39 big league games, Kelly is a good bet to see time in the Majors once again.
How far along do you think Dominic Smith is? Has he progressed enough to think about making the team next year?
-- @IguanaFlats via Twitter
Smith -- ranked by MLBPipeline.con as the Mets' No. 2 prospect -- has certainly come a long way since the Mets selected him 11th overall in the 2013 MLB Draft, adding bulk to his frame and power to his offensive profile. But he's still just 21 without an at-bat to his name above Double-A. At the earliest, Smith could be a September callup for the Mets this season. With a good year, he could compete for the starting first-base job in Spring Training 2018, which conveniently coincides with the year Lucas Duda will be a free agent.
Anthony DiComo has covered the Mets for MLB.com since 2008. Follow him on Twitter @AnthonyDiComo and Facebook, and listen to his podcast. This story was not subject to the approval of Major League Baseball or its clubs.