Inbox: What are Rays' plans for Dickerson?
Beat reporter Bill Chastain answers fans' questions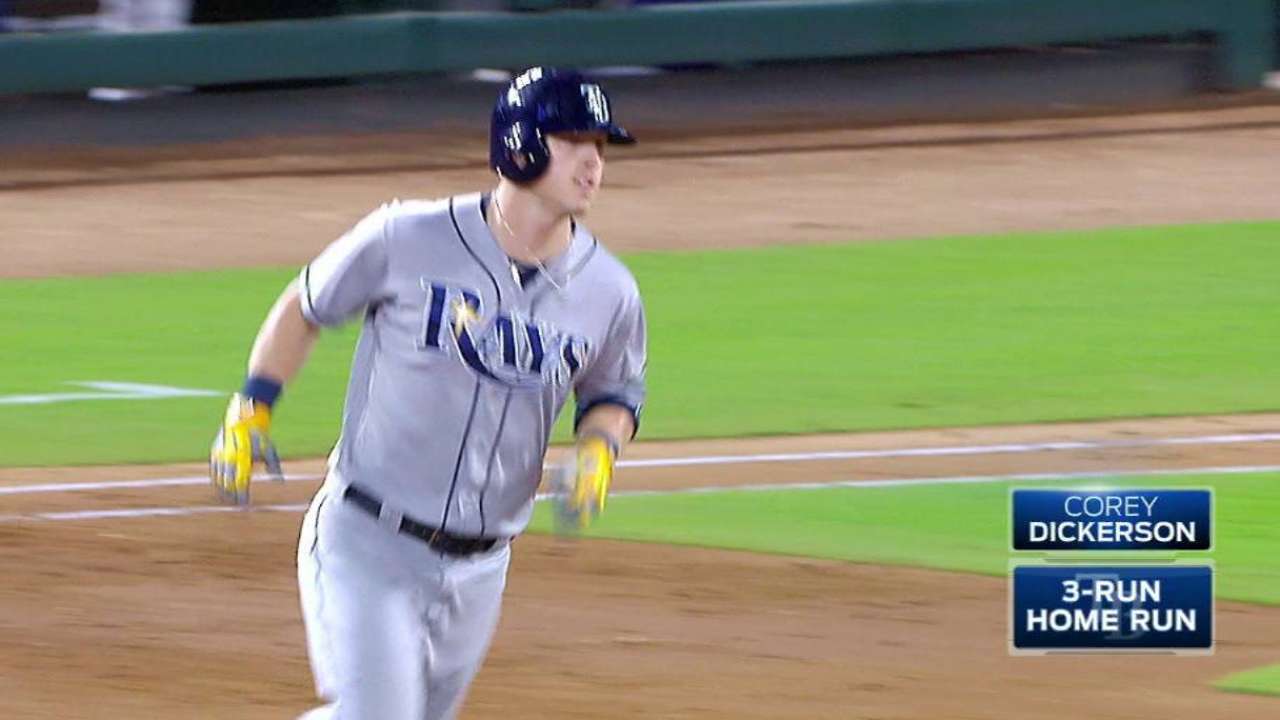 Nobody mentions Corey Dickerson when talking about the 2017 starting lineup. Did the Rays lose patience with him?
-- Jake B., Jacksonville, Fla.
Dickerson remains very much in Tampa Bay's plans for next season. While he had a slow start to his first year with the Rays, he finished strong, hitting .307 with five home runs and 15 RBIs in September. For the season, Dickerson tied a career best with 24 homers.
I believe Dickerson's slow start can partially be attributed to him getting accustomed to being used as the designated hitter. He did a much better job in the second half of taming his big swing and making solid contact. I look for Dickerson to be the team's primary DH this season while also playing a lot of left field when right-handers are on the mound. The Rays would love to see him improve his power numbers against left-handers, but overall, he had a strong season.
• Submit a question to the Rays Inbox
With Alex Cobb's limited production last year and the offseason to recuperate, do you see him being able to acquire his old form and success?
-- Don O., Chicago
I believe in Cobb, so I don't ever underestimate what he can do. While a lot of pitching is done with physical gifts, a lot can be attributed to what's going on between the pitcher's ears. In that regard, Cobb is particularly tough.
Making a successful return from Tommy John surgery requires overcoming several critical stages. First, the pitcher must feel comfortable cutting loose with his pitches. Then, he must rediscover how to compete. And finally, he must fine-tune his pitches -- the hardest phase.
That final stage is finding the control that separates a Major League pitcher from other pitchers. Typically, a Major League pitcher's control is uncanny, and that stems from an ability to repeat his motion. I believe everything will fall into place for Cobb once he experiences an offseason where he's not dealing with rehabbing his injury every day.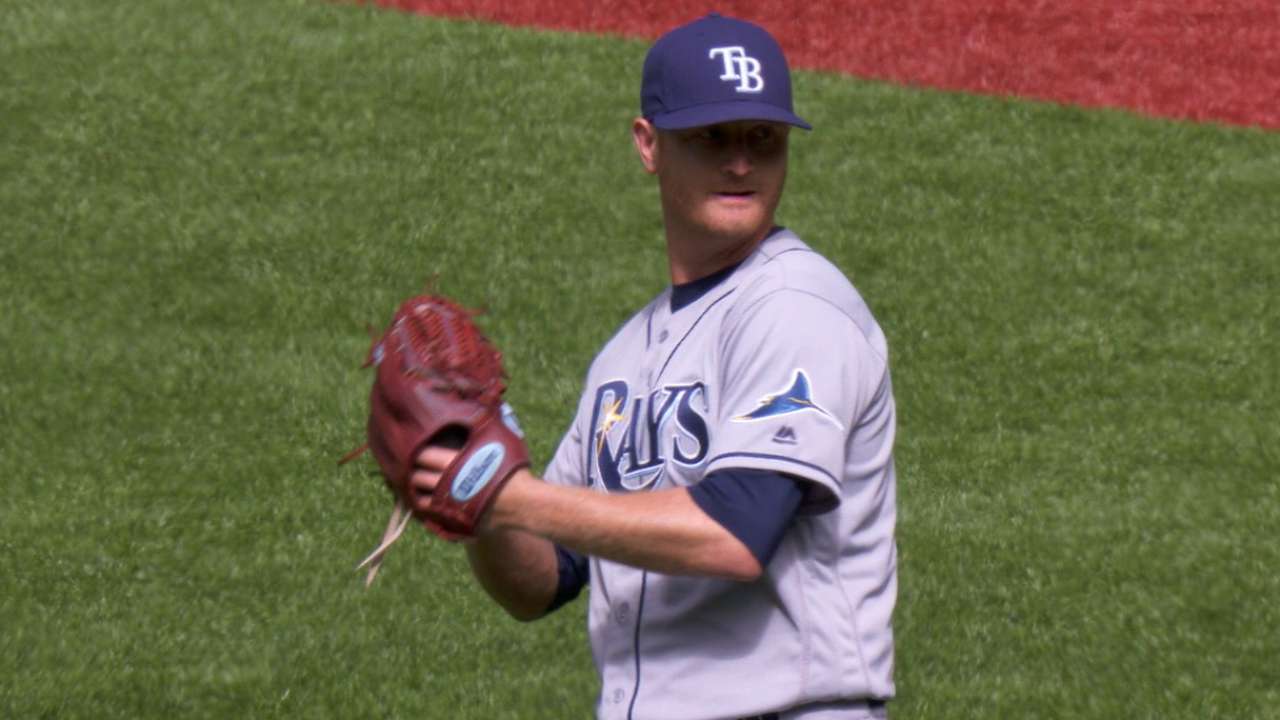 If the Rays don't sign Jose Bautista, should they pursue Chris Carter?
-- Eli G., Rapid City, S.D.
Carter hit 41 homers for the Brewers last season, but he also hit .222 with 206 strikeouts and 76 walks. Given Tampa Bay's wealth of power in 2016 and its frustration with making productive outs (119, second fewest in baseball), I don't believe Carter and the Rays would be a good match.
The Rays are loaded with talented starters and starting prospects. Which potential starters do you project as most likely to become relievers in 2017?
-- John S., Fairborn, Ohio
Of the kids, Ryne Stanek is the most likely to join the Rays' bullpen. The hard-throwing right-hander, Tampa Bay's No. 12 prospect per MLBPipeline.com, became a reliever in 2016 and did well. I also believe right-hander Jaime Schultz, the No. 11 prospect, has a chance to be in the bullpen. Chase Whitley, who made a successful return from Tommy John surgery in 2016, also could be a bullpen candidate if he doesn't earn a spot in the starting rotation.
Have the Rays thought of making a trade for Kyle Schwarber? The Cubs' slugger would be a perfect DH, and he would be in the Rays' budget.
-- Jack M., Sarasota, Fla.
I'm sure Tampa Bay has made inquiries about Schwarber since it would have selected him had he been available when it made its first pick of the 2014 Draft. He is no doubt a special talent, and the Rays -- and most every other team in baseball -- would love to have him. However, I don't believe Schwarber is available.
Bill Chastain has covered the Rays for MLB.com since 2005. This story was not subject to the approval of Major League Baseball or its clubs.