MLB.com Columnist
Jon Paul Morosi
Could WBC rule open door for more aces?
Team USA eyes Kershaw, Bumgarner after creation of 'pitcher pool'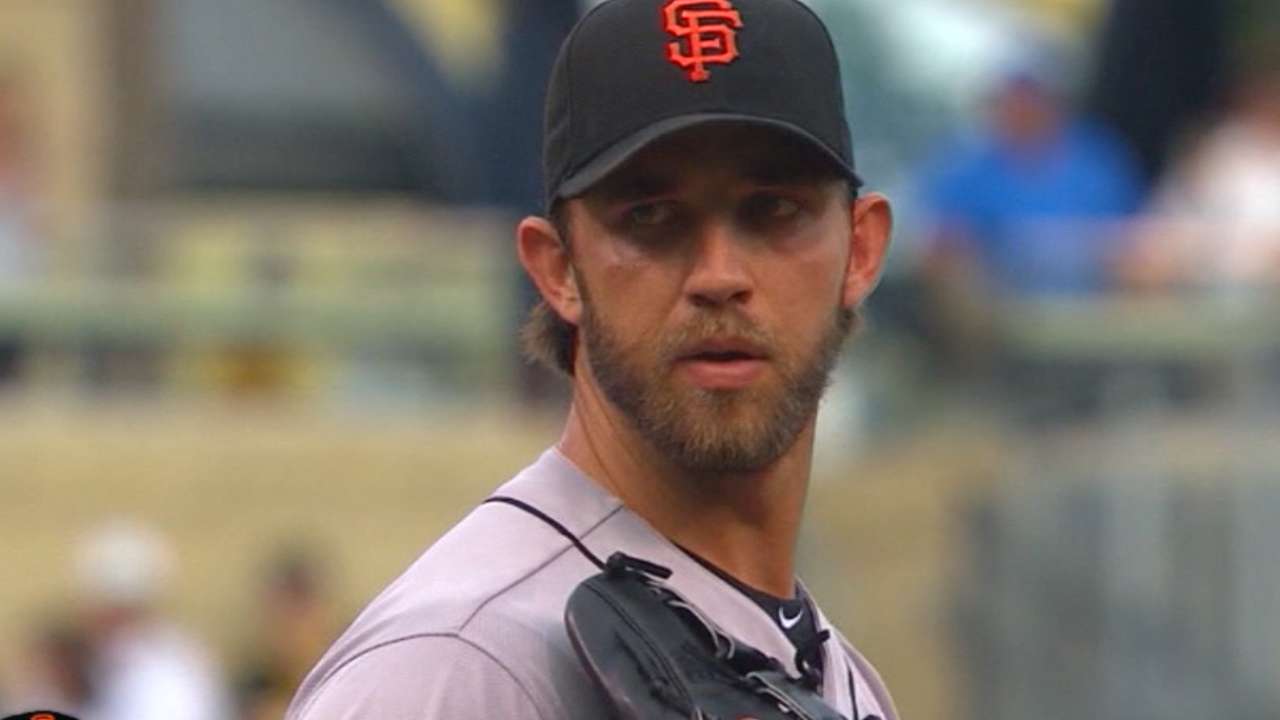 A long-anticipated World Baseball Classic rule change is official: WBC organizers have created a 10-member "designated pitcher pool," from which national teams may add up to two pitchers following each round of the tournament, a source confirmed to MLB.com.
Already, Team USA officials are working to leverage the new asset.
• World Baseball Classic tickets
The Americans' wooing of three-time Cy Young Award winner Clayton Kershaw has been an open secret for months. For a tournament seeking broader appeal -- and a team pursuing its first title -- the notion of Kershaw pitching at Dodger Stadium in the semifinal or final is irresistible.
But now we've learned Team USA is courting another illustrious left-hander: Madison Bumgarner, Kershaw's divisional adversary and the greatest postseason pitcher of his era.
Team USA officials, led by general manager Joe Torre, have been in contact with representatives for Bumgarner, sources say, but the three-time World Series champion has yet to reach a decision.
Bumgarner, 27, has pitched in three winner-take-all postseason games for the Giants, and he has yet to allow a run in 23 innings. A winner-take-all preseason game could be next.
The pitching pool for which Bumgarner and Kershaw are being considered is an addendum to each team's 28-man active roster; the combined list of up to 38 names must be submitted by Feb. 6, roughly one month before the tournament begins.
Team USA has four confirmed starting pitchers on its 28-man roster: right-handers Max Scherzer, Chris Archer and Marcus Stroman, and left-hander Danny Duffy. They will form the core of the U.S. rotation during Pool C play at Marlins Park in Miami beginning March 10.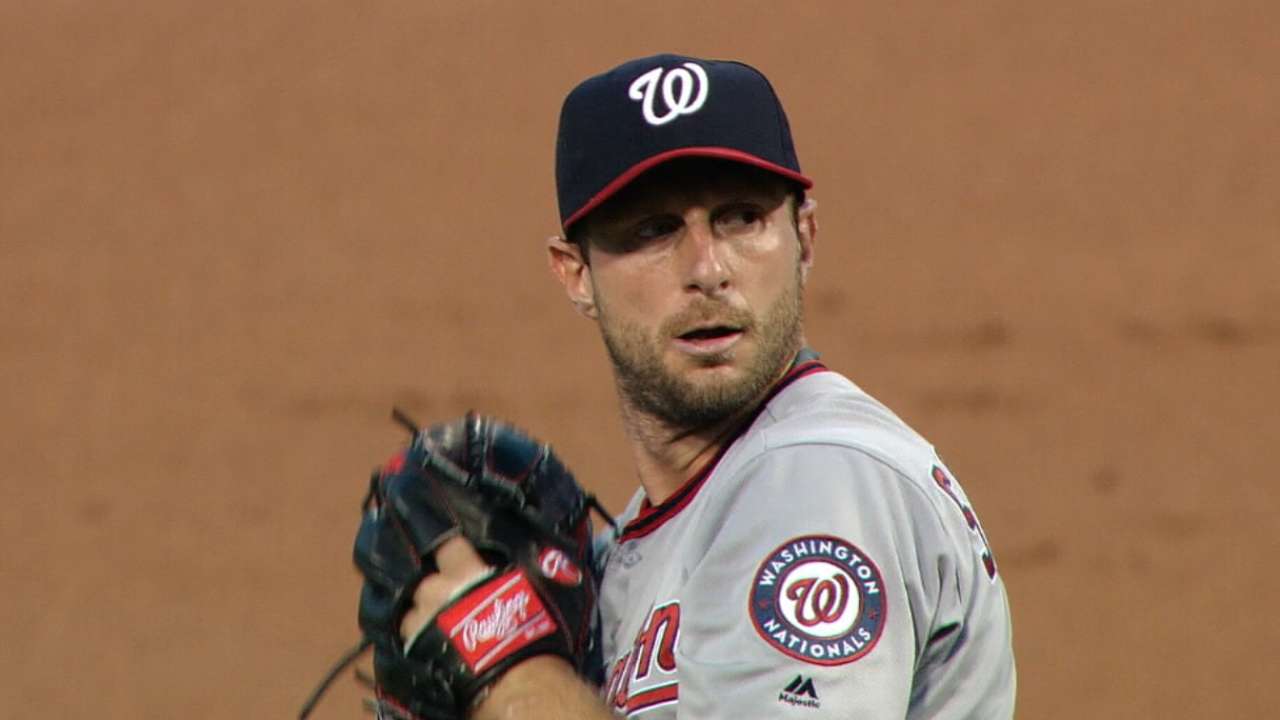 But assuming the Americans advance through a group that includes the defending-champion Dominican Republic, Canada and Colombia, Torre and manager Jim Leyland could replace two pitchers with reinforcements from the designated pool before the second round in San Diego. And they could do the same prior to the semifinal at Dodger Stadium.
Also, WBC officials have determined that each team's 28-man roster must include at least 13 pitchers and two catchers, as was the case during the 2013 WBC.
Blockbusters that weren't
The Tigers were not close on any significant trades as of Tuesday, sources said. And now that the calendar has flipped to 2017, it appears the team's rebuilding/retooling/reshaping must wait until July ... or next winter ... if even then.
The offseason began with the strong possibility Detroit would deal J.D. Martinez and Ian Kinsler, not to mention a faint-but-plausible chance of Justin Verlander and Miguel Cabrera waiving their 10-and-five rights. But all are expected to be in Lakeland, Fla., when camp opens next month.
So, what happened?
Well, the rationale for general manager Al Avila to listen to offers for stars -- which he did, by the way -- remains viable: The Tigers want to be more mindful of the luxury-tax threshold after paying a penalty in '16, and they generally want their payroll (roughly $200 million last year) to fall back into a comfortable range for the franchise's mid-market financial structure.
Martinez, Kinsler, Verlander, Cabrera and other notables remain with the organization because ownership never ordered Avila to cut payroll. The determination to streamline payroll was like a New Year's resolution about going to the gym: We're going to do it ... eventually.
For Avila to dismantle a team that fell three wins shy of a playoff berth, he needed to receive overwhelming offers with impactful, close-to-the-Majors talent. That never happened, so the Tigers will begin the new season with a nearly unchanged roster.
One positive development: Right-hander Jordan Zimmermann is throwing at 180 feet with no pain and expects to be ready for the start of Spring Training after groin, neck and lat injuries sabotaged a promising start to his '16 season. Zimmermann went 0-4 with a 12.10 ERA after June 19; if he'd had a healthy, productive second half, the Tigers likely would have been an American League Wild Card team.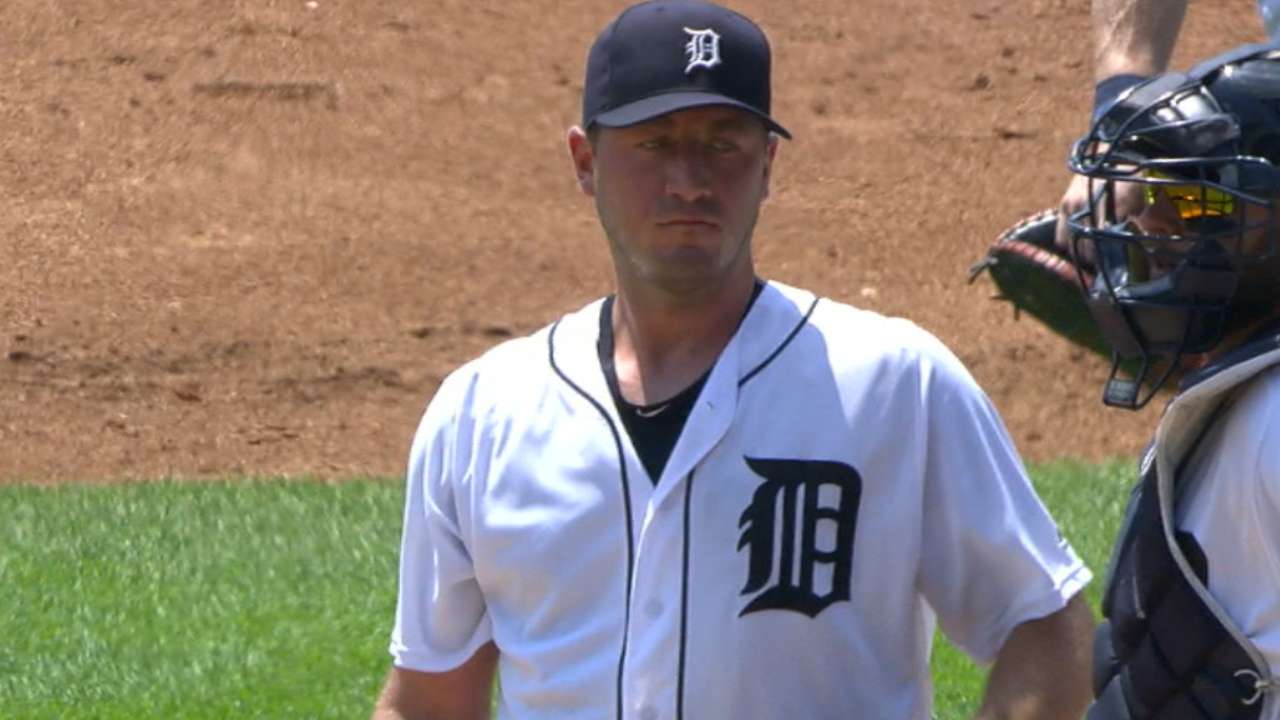 Reunion plans on hold
The Blue Jays and free agent Jose Bautista indeed have stayed in contact, yet sources say the six-time All-Star slugger remains only one of many options under consideration for the Toronto outfield.
Blue Jays officials have been in recent contact with the Mets about Jay Bruce and Curtis Granderson, and the Rockies on Charlie Blackmon. Ideally, Toronto would add a left-handed hitter to balance a right-heavy lineup. Bruce, Granderson and Blackmon all bat left-handed. Bautista doesn't.
Blackmon's .933 OPS was the best of any qualifying Major League outfielder in '16 ... except for Mike Trout. Bautista ranked 15th at .817, just ahead of Bruce's .815.
Jon Paul Morosi is a columnist for MLB.com This story was not subject to the approval of Major League Baseball or its clubs.