Will Cards pursue impact free-agent bats?
Langosch analyzes offseason's remaining unanswered questions
ST. LOUIS -- The Winter Classic is in the rearview mirror, as is 2016, but six weeks remain before pitchers and catchers officially report to the Cardinals' Spring Training facility.
The club's winter priorities were addressed early with free-agent signings in November (Brett Cecil) and December (Dexter Fowler). That doesn't mean, however, that the Cardinals' offseason work is done. With the Hot Stove season still simmering and other loose ends to tie, here are some questions still to be answered before those spring workouts begin next month:
Will the Cardinals go after one more impact bat?
After signing Fowler, general manager John Mozeliak indicated that the club's big offseason spending was done. But with several sluggers remaining on the free-agent market, the Cardinals could tiptoe back in.
Plenty of power is on the board with Mark Trumbo, Jose Bautista, Mike Napoli, Chris Carter, Brandon Moss and Adam Lind still unsigned. Any of those players would come with risk attached, whether it be due to age, defensive concerns and/or a lack of versatility. But such a gamble might be enticing to the Cardinals if asking prices continue to dwindle. Matt Carpenter's defensive flexibility would allow for such a sign.
When will arbitration cases be resolved?
Since tendering contracts to five arbitration-eligible players a month ago, the Cardinals have not officially inked any of them to a one-year deal. Carlos Martinez, Michael Wacha and Kevin Siegrist are going through this process for the first time. Matt Adams and Trevor Rosenthal are arbitration-eligible for a second time.
The Cardinals typically wrap up all these negotiations without requiring an arbitration hearing, and there's still plenty of time to do so, as they don't begin until Jan. 30. Look for a flurry of signings to happen across the Majors around Jan. 13, which is when unsigned players exchange desired salary figures with their respective clubs.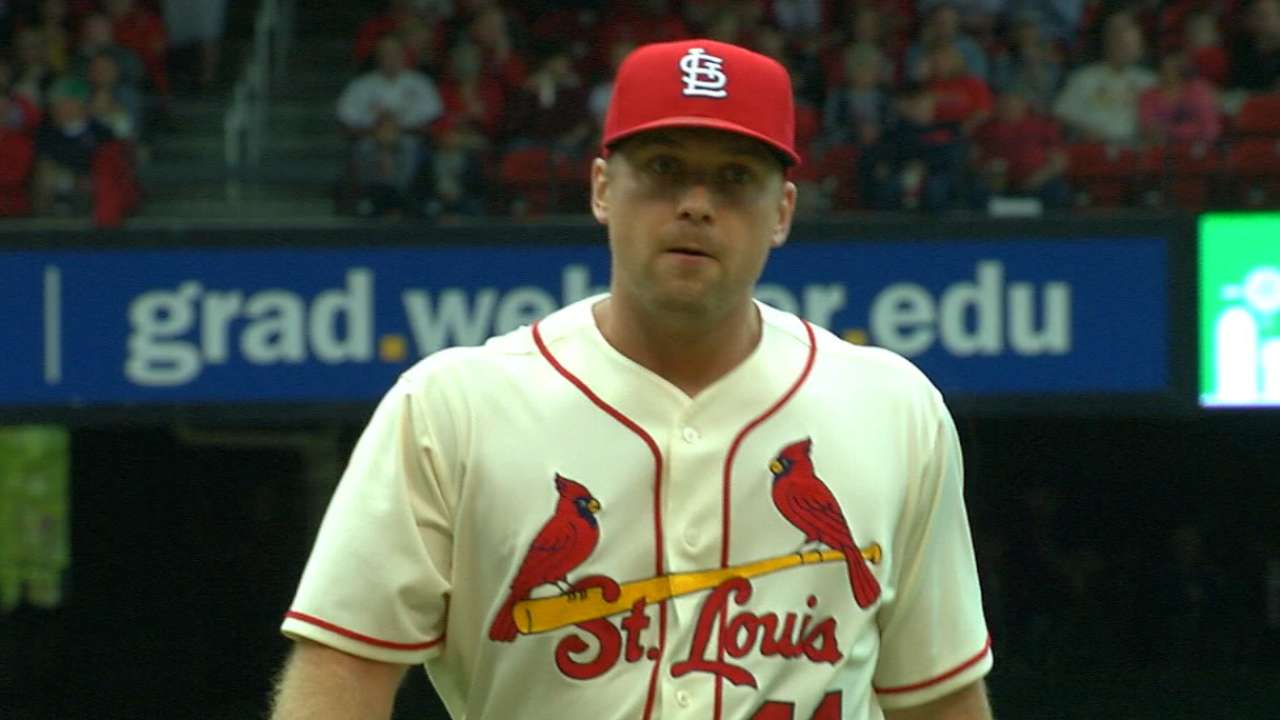 Is there a multi-year extension coming?
Though the Cardinals typically dole out one-year agreements to players eligible for arbitration, the organization has been willing to pursue multi-year agreements with those it considers core pieces. Multi-year deals given to Kolten Wong, Carpenter, Lance Lynn and Allen Craig are recent examples.
Martinez, who anchored the Cardinals' rotation in 2016, seems to be the likeliest candidate to sign a long-term deal in 2017. Such a contract would provide the Cardinals with cost certainty for multiple years and potentially delay Martinez's free agency. If there's mutual interest in exploring a multi-year contract, those discussions will likely ramp up soon.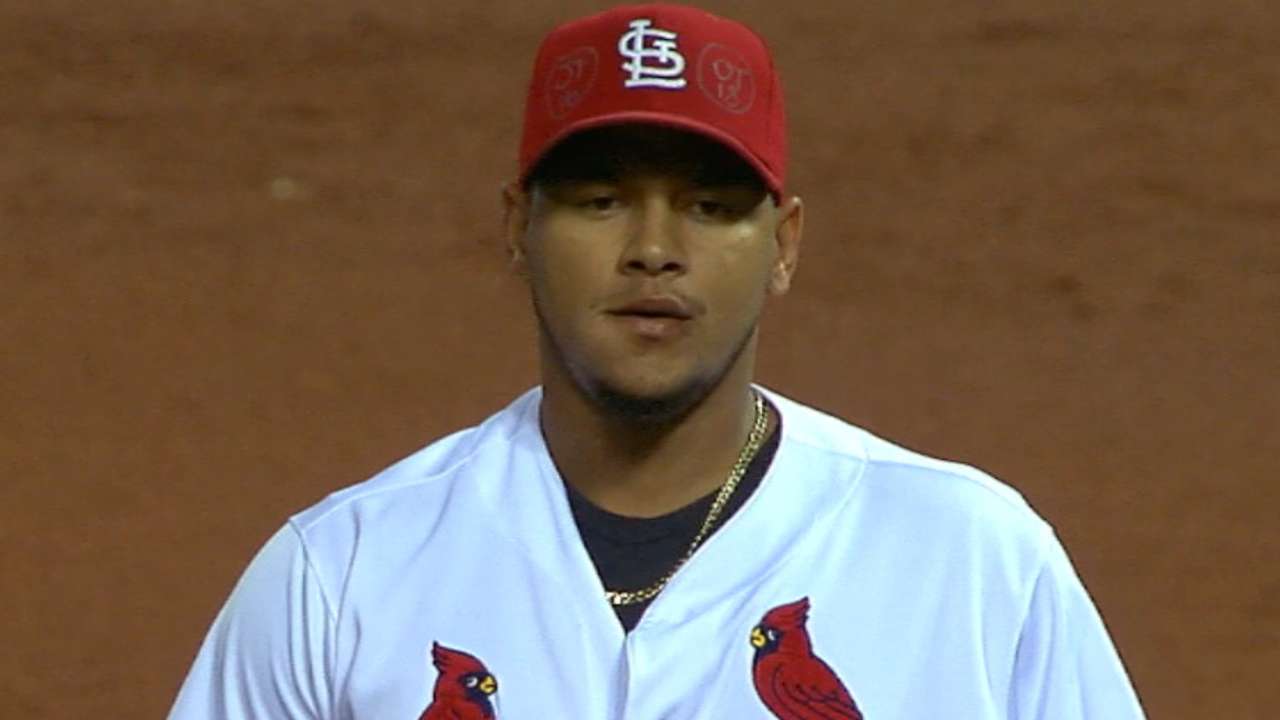 Where does the club add to its depth?
Regardless of the team's level of activity in the big league free-agent market, the Cardinals are likely to bring a few more players into the organization through Minor League deals. January/February is a popular time to do so, and the Cardinals, in particular, are looking to enhance their additional outfield depth.
While these sorts of deals don't generate the headlines that Major League contracts do, the impact can still be substantial, as the Cardinals saw with Pat Neshek in 2014 and Carlos Villanueva in '15.
Who commits to participating in the World Baseball Classic?
Mozeliak has repeatedly announced his support of the World Baseball Classic, an international tournament that takes place every four years. He has not yet learned, however, exactly how many Cardinals will be missing part of Spring Training to participate. Catcher Yadier Molina (Puerto Rico) and Martinez (Dominican Republic) are the Cardinals' only two players to have confirmed their involvement. But others may soon be joining them.
MLB.com and MLB Network's Jon Paul Morosi recently reported that Carpenter has been invited to participate with Team USA. Carpenter has not yet announced whether he will accept that invitation. Seung Hwan Oh may be getting an unexpected call, too. Team Korea was prepared to leave Oh off its roster because of a past gambling infraction, but Yonhap, a Korean news agency, reported on Monday that Korea is reconsidering that decision.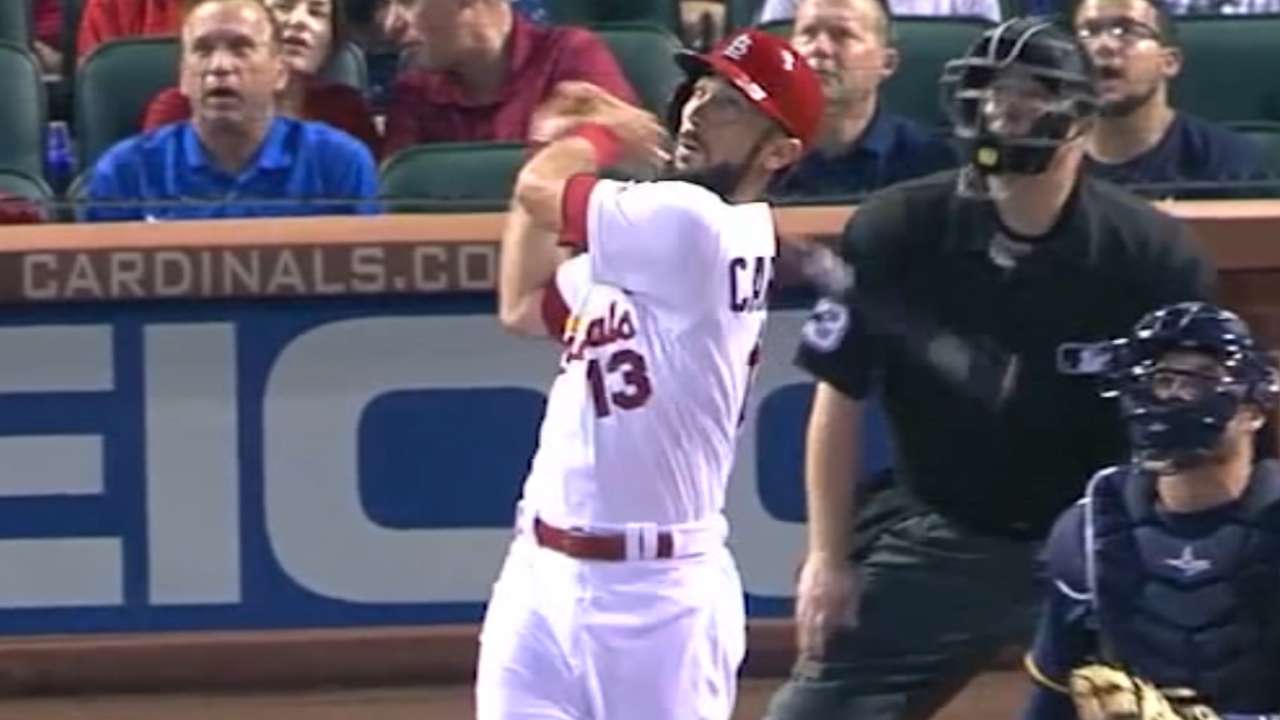 Jenifer Langosch has covered the Cardinals for MLB.com since 2012, and previously covered the Pirates from 2007-11. Read her blog, follow her on Twitter, like her Facebook page and listen to her podcast. This story was not subject to the approval of Major League Baseball or its clubs.