Inbox: Will Sox hang on to Frazier, Abreu?
Beat reporter Scott Merkin answers questions from fans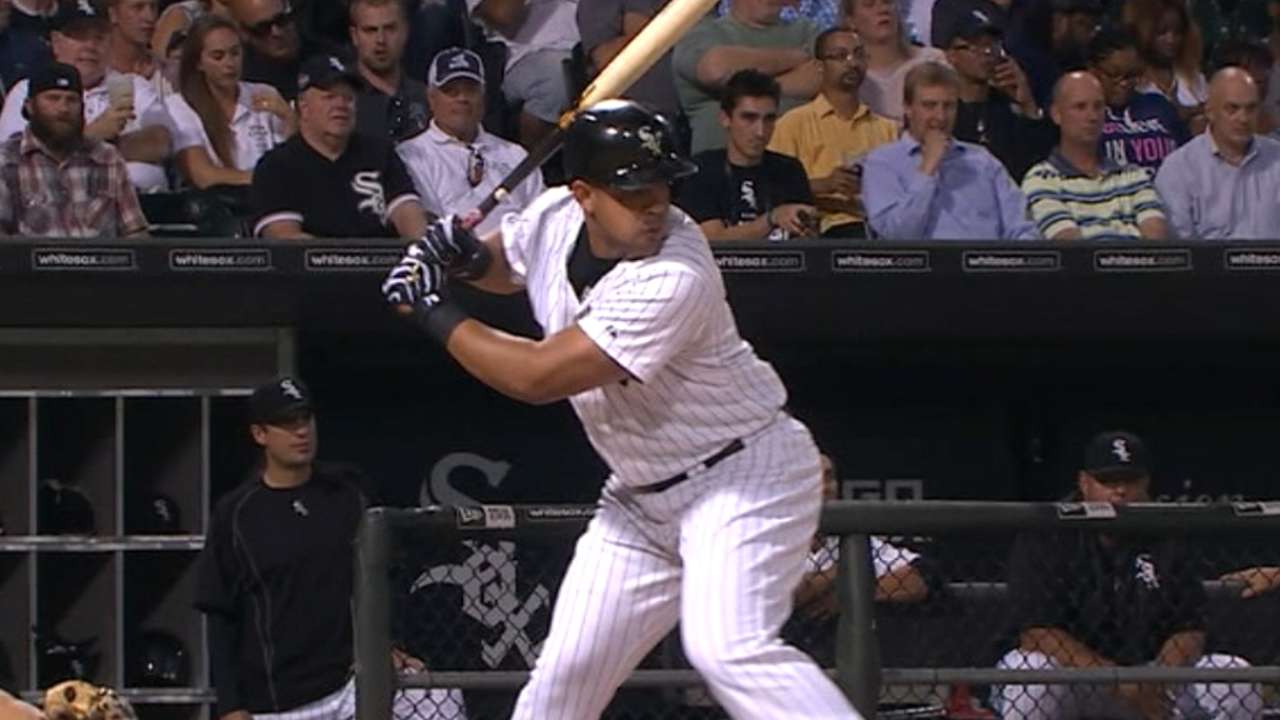 CHICAGO -- A belated Happy Holidays and Happy New Year to everyone. And remember, only 40 days until White Sox pitchers and catchers report. Let's get to the questions.
Young teams benefit from some veteran presence. Do you foresee the White Sox extending Todd Frazier and keeping Jose Abreu through the rebuild?
-- David, Denver, @david_e_larson
I talked to Frazier late last season about the possibility of being a veteran presence on a rebuilding team and he genuinely seemed ready to embrace the role. He's an outstanding clubhouse influence and certainly could help younger players. Abreu recently released a statement through the team concerning his excitement to play with Yoan Moncada and mentor his Cuban countryman, which sounds like a player who will be with the White Sox at the very least at the outset of 2017.
But remember this rebuild is fluid, as in fluid from hour to hour, let alone week to week or month to month. If the right deal arises, either one of these veterans could be moved. There is a need for veterans in the mix, though, with this high-end youth.
• Submit a question to the White Sox Inbox
Do you expect Jose Quintana to be traded before the start of the season? I'll hang up and listen.
-- Reggie, Chicago, @HashTagReggie
The answer I've received from a couple of people who seem to be in the know stands as 50-50 before the start of Spring Training. How's that for me being non-committal? The asking price is high and with Quintana's ability, tremendous temperament and team-friendly contract, those demands shouldn't budge.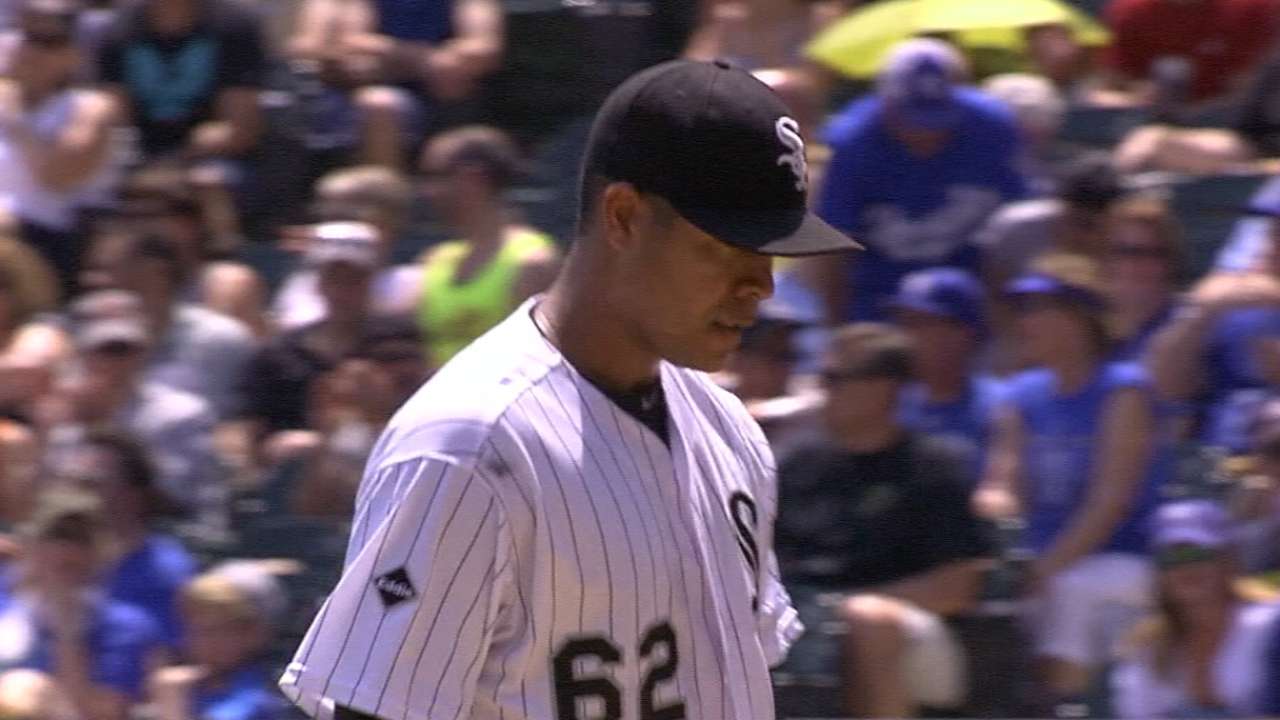 Shouldn't Quintana get the same haul as Chris Sale, or 90 percent of it? Contract is very favorable.
-- Paul, Chicago, @cronebender
See the above answer, Paul. In a word, absolutely, without a doubt.
Any free agent, one-year-deals on Rick Hahn's radar?
-- Joe, Elk Grove Village, Ill., @joeybats5
While all the focus, all the fan adrenaline and buzz, comes from the top prospects added, the White Sox still plan to field a Major League roster in 2017. A number of power bats remain available, and the White Sox could add one at the right price into the designated hitter mix.
Do you see Moncada as the White Sox Opening Day second baseman?
-- Tim, Chicago, @TimBingham21
I do not. I see Moncada's arrival to mean he's in the Majors to stay, barring anything unexpected. My guess would be more midseason or a bit earlier.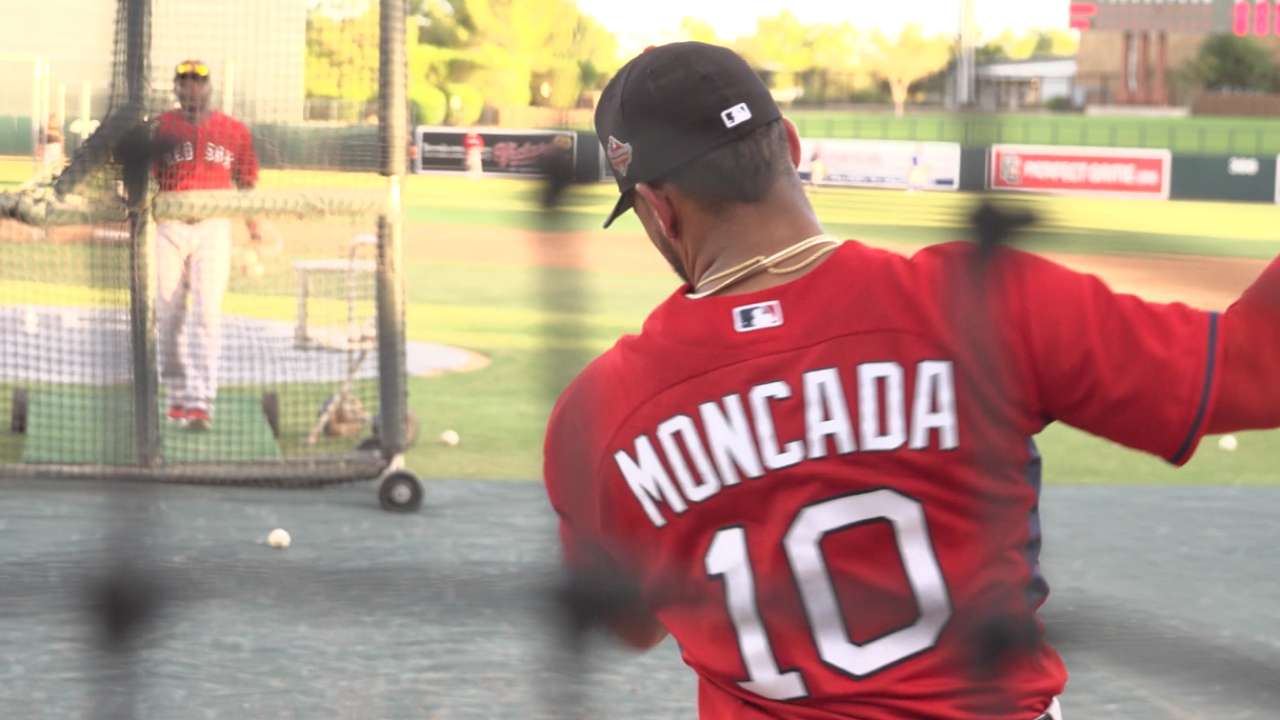 With all the arms the White Sox have now, should trades focus on position players or just best package available?
-- Charles, @RUN_CBC
Trades should focus on the best players available, and remember, the White Sox have thoroughly researched who they are targeting. It's not like they are going through MLBPipeline's Top 30 Prospect lists for each team and yelling out "Oh, yeah. I forgot about him." As the old adage goes, a team can never have enough pitching.
Scott Merkin has covered the White Sox for MLB.com since 2003. Read his blog, Merk's Works, follow him on Twitter @scottmerkin, on Facebook and listen to his podcast. This story was not subject to the approval of Major League Baseball or its clubs.