MLB.com Columnist
Phil Rogers
Moves to be made: Players all teams should target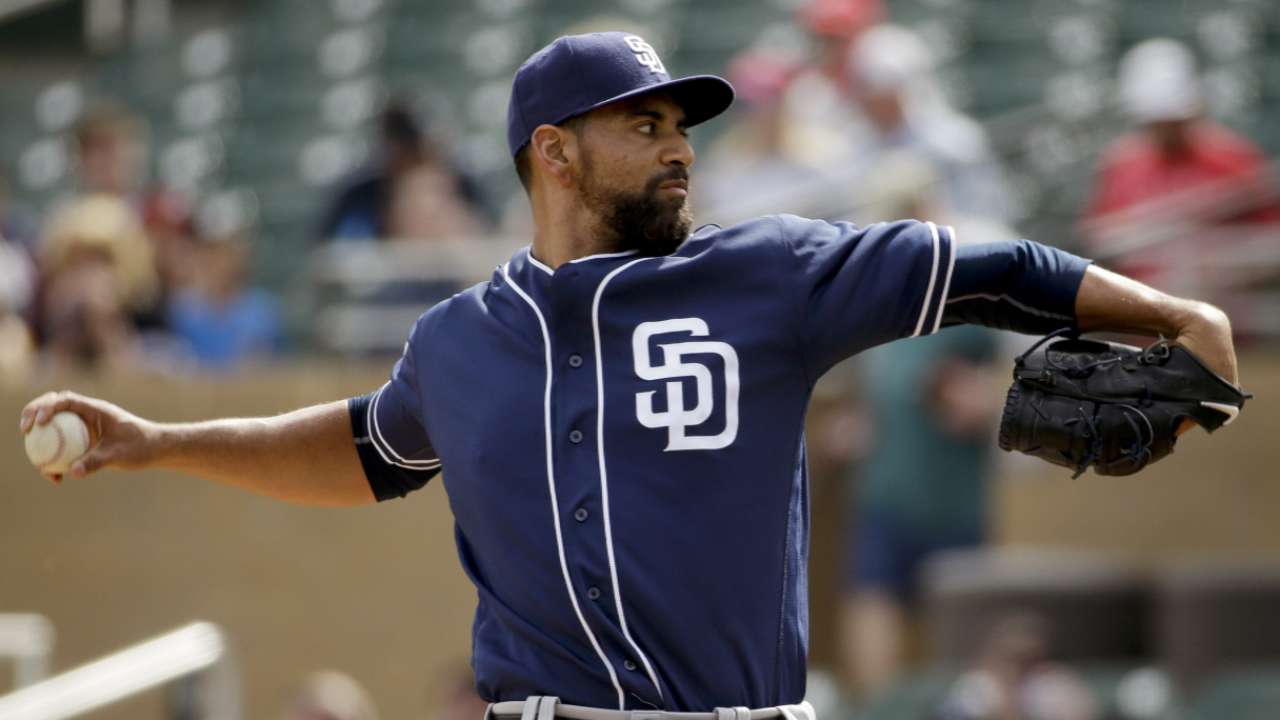 One recent report said Tyson Ross is being pursued by 20 teams, and why not?
Ross has one of baseball's best fastball-slider combinations when he's healthy. He had improved on an intriguing 2014 season with an even better '15 (3.26 ERA, 9.7 strikeouts per nine innings and a 4.4 fWAR) before right shoulder problems slowed him last year.
Ross was non-tendered by the Padres after undergoing surgery for thoracic outlet syndrome, but he has a strong chance of recovering in time to make 20-plus starts this season. He'd move into the rotation for every contender if he's back on track, and he could be signed as a potential trade chip by a team invested in his recovery, such as the Padres.
Ross is hardly the only Major League asset who is available -- or should be -- with universal appeal. Here are some other moves every team should make:
• Trade for Brewers third baseman/utility man Hernan Perez. Perez emerged in 2016 as one of the most under-appreciated talents around. He was rewarded by Milwaukee trading for Travis Shaw, seemingly to get the bulk of at-bats at third. Perez played every position except pitcher and catcher last year, and he rated at least average defensively everywhere except center field. He hit .272 with 13 homers and is a terrific baserunner (34-for-41 in stolen bases, overall +36 rating by Bill James). He's excelling in winter ball in his native Venezuela (.373/.392/.503).
• Sign left-hander Travis Wood. No one enjoyed the Cubs' championship season more than soon-to-be-30-year-old Wood, who went shirtless at Grant Park and then presided over a more staid celebration back home in Arkansas. He was in uniform for more games than anyone else during the Theo Epstein rebuild and quietly has pitched very well in the postseason (0.923 WHIP in 17 1/3 career innings). He's a utility pitcher with the pitches to start and the nerves to relieve, and as a bonus, he has hit nine career home runs.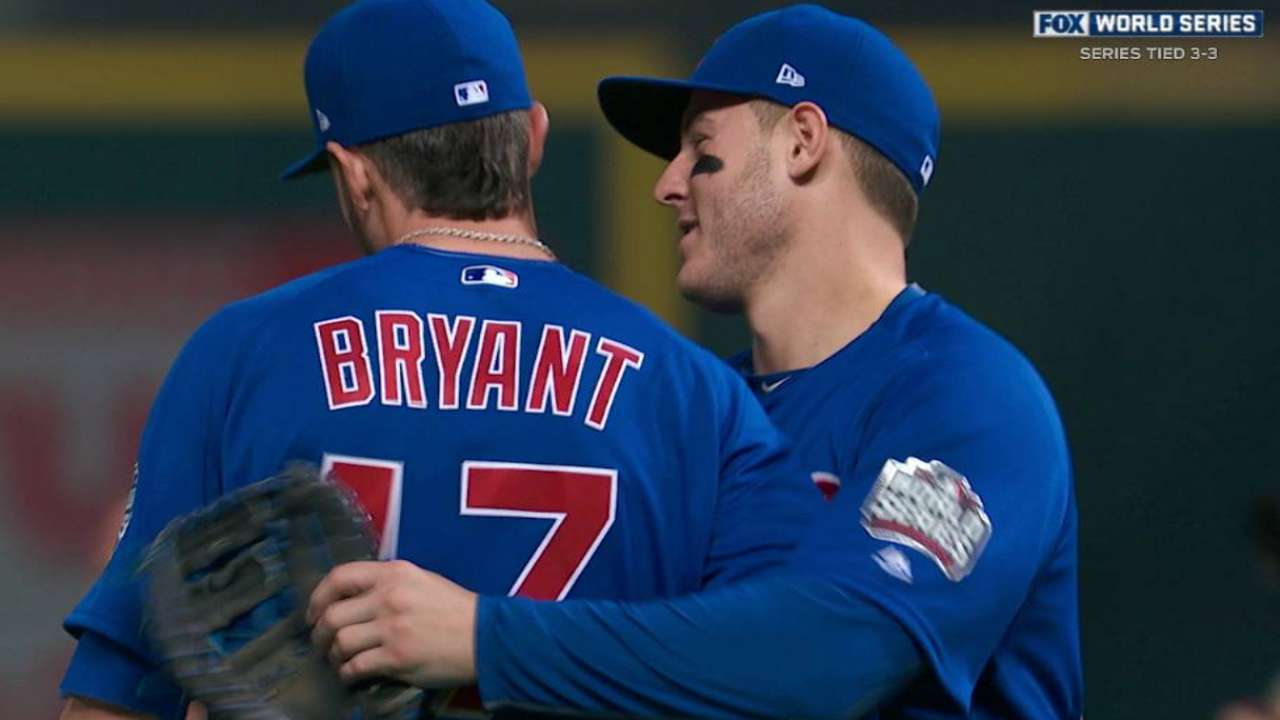 • Trade for Royals outfielder Jarrod Dyson. He's stolen at least 26 bases in each of five seasons despite playing in Lorenzo Cain's shadow, and he uses his speed and skills to be a plus fielder in all three outfield spots. The Royals' trade for Jorge Soler in December and the addition of Billy Burns last July makes Dyson expendable in his last season before free agency. He could help every contender, or he could go to a team like the Twins to show the outfielders of the future how it's done.
• Sign infielder Luis Valbuena. He'll play at age 31 next season, but he is showing no signs of decline. He followed a 25-homer season in 2015 by raising his on-base percentage to a career-best .357 last year. He can play the infield corners and second base in an emergency and profiles as a dangerous bat off the bench.
• Trade for one of the Mets' three catchers. Travis d'Arnaud, Rene Rivera and Kevin Plawecki all ranked in the top 20 among 114 Major League catchers in pitch framing, per the statcorner.com framing data. There's been talk that Mets general manager Sandy Alderson should try to bring in Matt Wieters, but he insists he's happy with d'Arnaud as his regular backstop. Plawecki's struggles at the plate last season and a September slump by d'Arnaud opened the door for Rivera, a midseason addition, to start the National League Wild Card Game against the Giants. Rivera and the 25-year-old Plawecki could fit in a lot of places.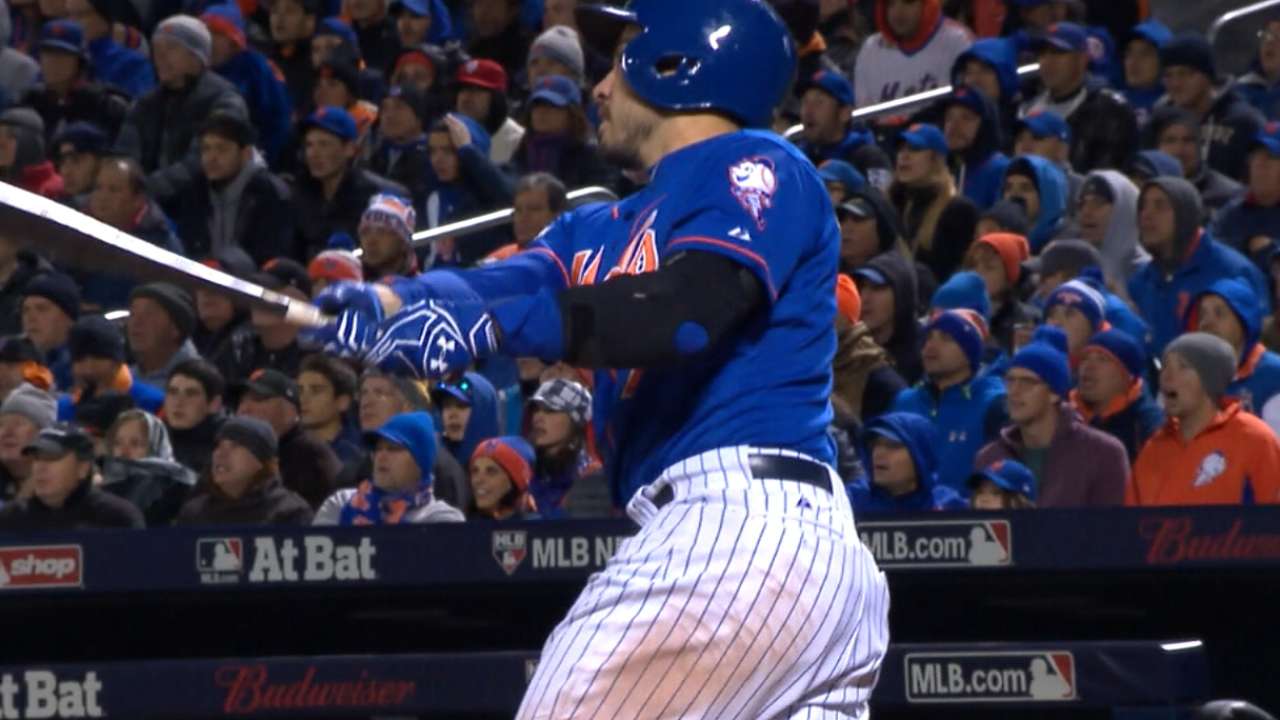 • Hire Ozzie Guillen. He's only 52, but he has been out of uniform for four years since he was dismissed after one season as Miami's manager. Guillen's teams with the White Sox and Marlins were a combined +20 in the Pythagorean standings, which points to the value that's wasted while he remains on the sidelines. He was his own worst enemy at times late in his managerial run, but he still has much to offer. It would be great to see him back in uniform in Spring Training, even as a consultant.
• Sign right-hander Neftali Feliz. The former Rangers closer re-established his value working as a setup man last year in Pittsburgh. He had added two mph to his velocity from 2014 to '15 and found another 1.3 mph last season, averaging almost 97 mph. He has drawn a lot of interest as a free agent, but has not signed a deal. If a contender doesn't grab him, a team like the Padres, Brewers or Reds could sign him as a potential midseason flip pitch.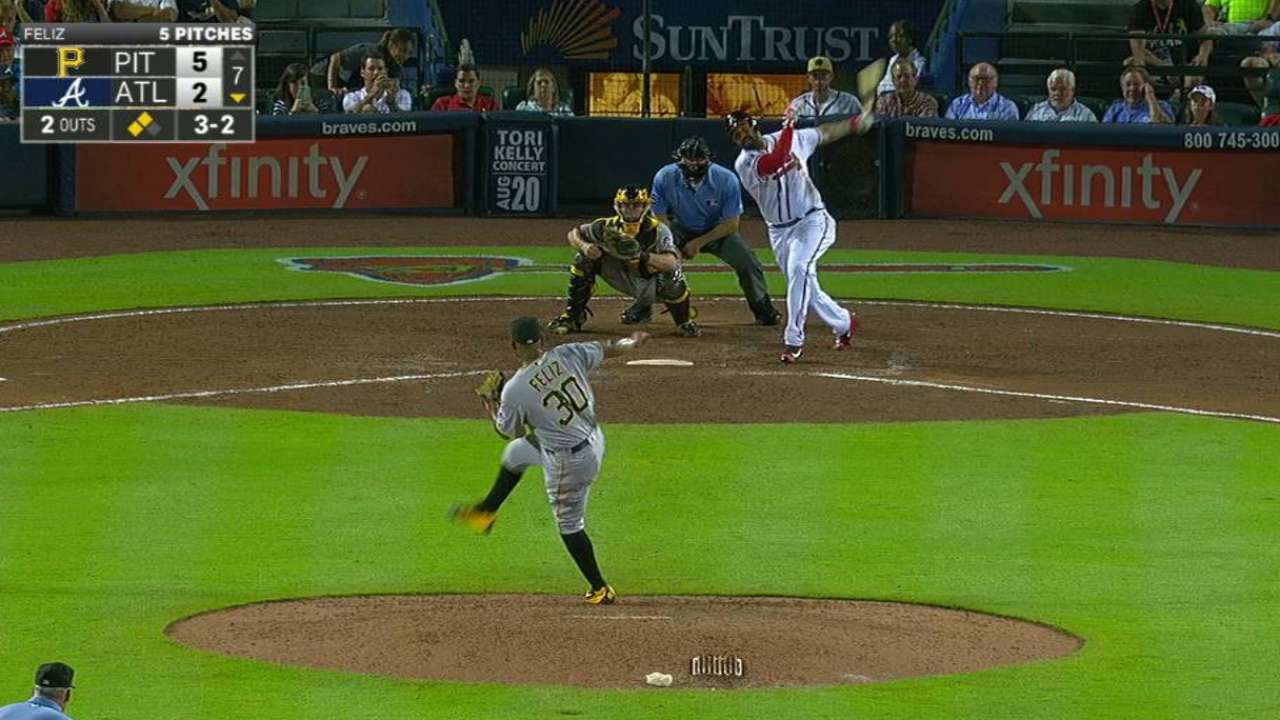 • Trade for Cubs outfielder Matt Szczur. There's nothing spectacular about Szczur, but he earned his World Series ring by playing in 107 games last year and by being ready to contribute every day. He was 12-for-46 as a pinch-hitter and hit four home runs in only 29 games as a starter. But Szczur was left off Epstein's postseason roster in favor of Albert Almora Jr. and is in danger of getting squeezed out, with Ben Zobrist projected to play more in the outfield in 2017. A plus in center and left field, Szczur could fit as a fourth outfielder on a contender or get a real look with a team geared more toward retooling.
Phil Rogers is a columnist for MLB.com. This story was not subject to the approval of Major League Baseball or its clubs.