Ohlendorf signs with Japan's Yakult Swallows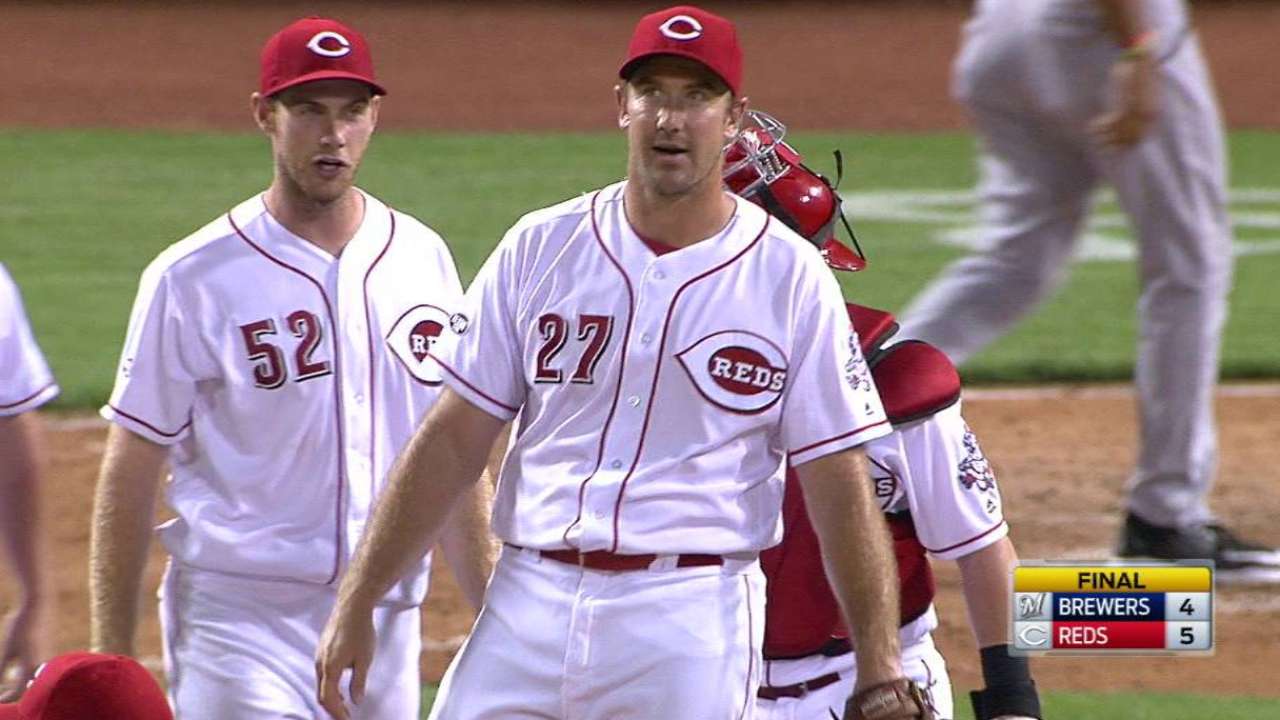 Right-hander Ross Ohlendorf is heading to Japan, having signed a one-year contract with the Yakult Swallows for $1.5 million plus a reported $400,000 in incentives.
"He is a full-time Major Leaguer," Swallows international scouting director Masayuki Okumura told The Japan Times. "Our target was to add a power pitcher in the rotation."
The 34-year-old Ohlendorf has a 30-41 record with a 4.82 ERA in 209 games (80 starts) in nine Major League seasons with the Yankees, Pirates, Padres, Nationals, Rangers and Reds.
Cash Kruth is a reporter for MLB.com. Follow him on Twitter at @cashkruth. This story was not subject to the approval of Major League Baseball or its clubs.