10 burning questions as ball drops on '17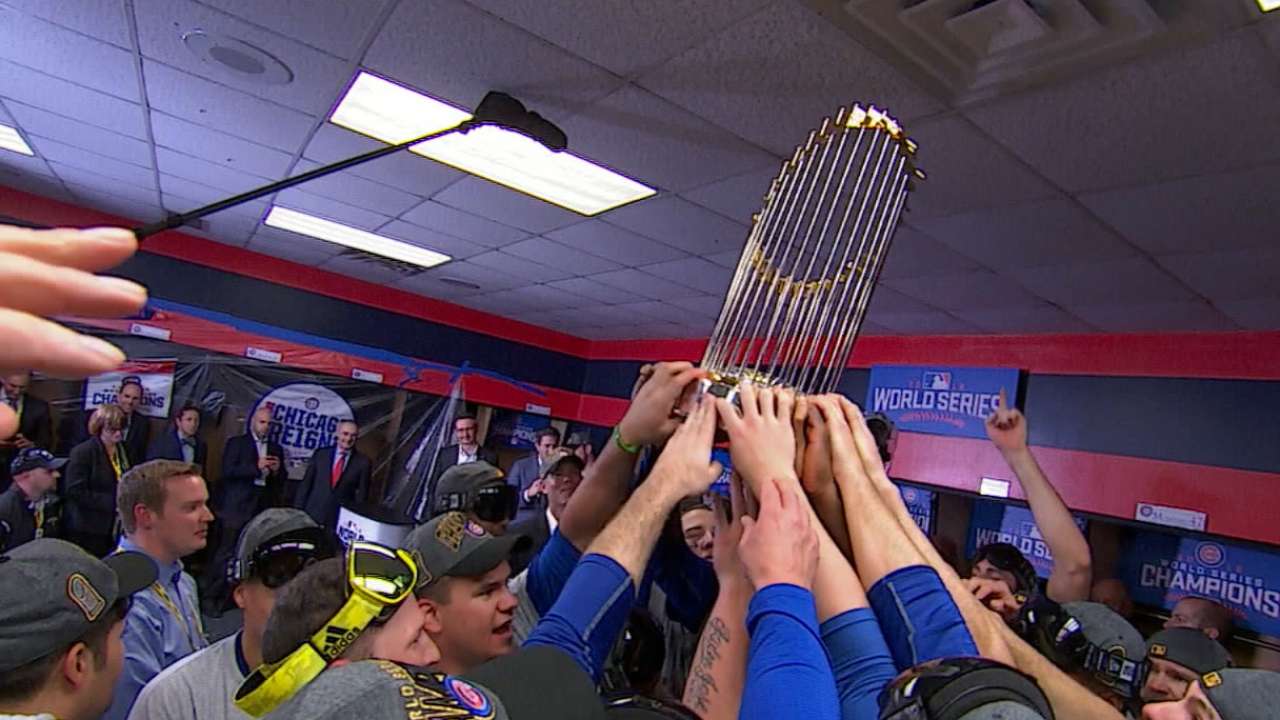 The year 2017 will be a time to recognize important anniversaries in Major League Baseball: 90 years since one of the best teams of all-time (1927 Yankees); 70 since Jackie Robinson broke the color barrier; 50 since the "Impossible Dream" in Boston; 40 since "Reggie! Reggie! Reggie!"; 30 since Minnesota fans first tasted a World Series title; and 25 since Canada's first Fall Classic championship. But looking back is the easy part. Looking ahead is quite another thing.
We know there will be another World Baseball Classic, a 162-game regular season ending with 15 simultaneous games on a Sunday in October and an All-Star Game presented by MasterCard in Miami that has nothing to do with home-field advantage in the 113th World Series. Beyond that, it's anyone's guess. Here are at least 10 questions facing baseball as fans impatiently await the arrival of pitchers and catchers:
1. Will the Cubs end MLB's record drought?
Yes, you read that right. Now that they have ended their own epic, 108-year odyssey without a title, it's time to see if the Cubs can prevent MLB from extending its own record drought to 17 consecutive years without a repeat champion. Something always goes wrong for a reigning champ (same with NHL and NFL), mainly because the modern 10-team postseason is a minefield and rosters change so rapidly. But there are a few reasons why the Cubs would seem better suited to repeat than any club since that last Yankees title run in 1998-2000.
During the current stretch, only the 2009 Yankees won as many games as the '16 Cubs -- 103 in the regular season and 114 overall for both. Chicago's also loaded with youth, like reigning National League MVP Award winner Kris Bryant and NL Cy Young Award finalist Kyle Hendricks, and Kyle Schwarber is healthy. Aroldis Chapman is out, but Wade Davis is in. And the Cubs will not have to rely on their league winning the All-Star Game to have home-field advantage, should they return to the Fall Classic. That rule, dating back to 2003, is gone via the new Collective Bargaining Agreement, with home-field instead going to the World Series club with the better regular-season record.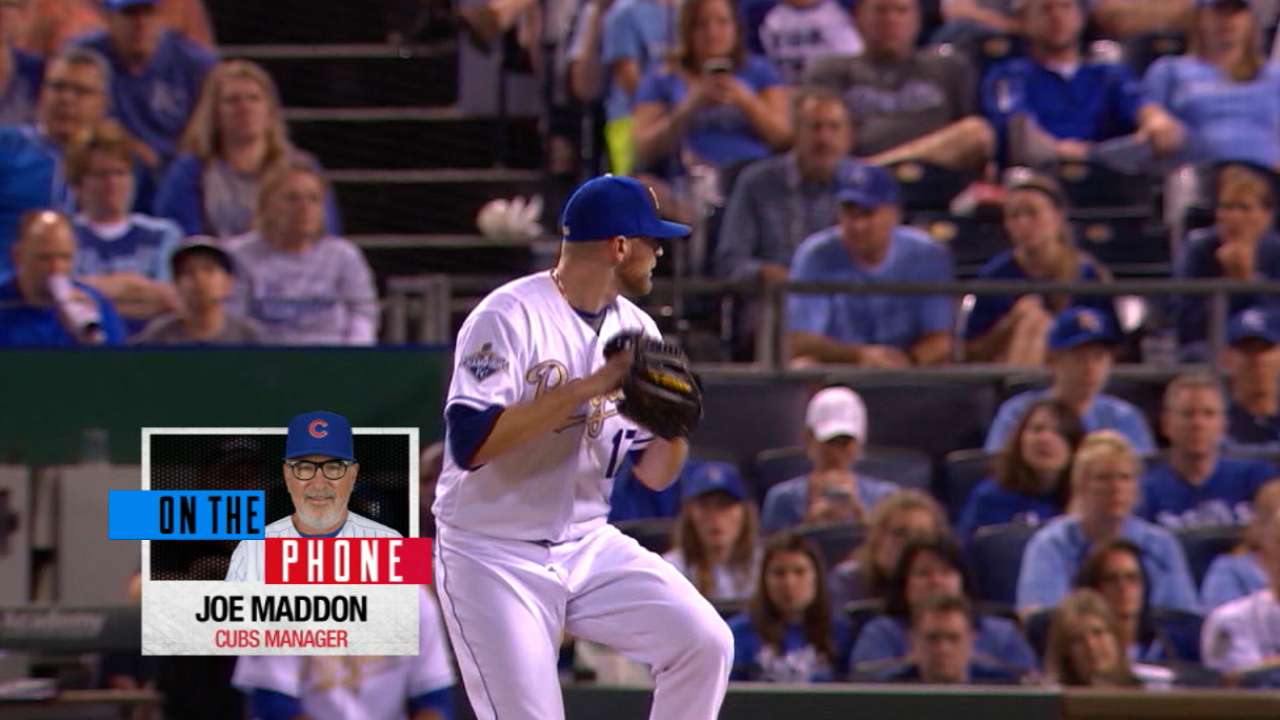 2. What will Mike Trout do for his next act?
If you go by WAR7 -- the sum of the seven-best WAR seasons for a player -- the only center fielders ahead of arguably MLB's best player are these baseball gods: Willie Mays (73.7), Ty Cobb (69.0), Mickey Mantle (64.7), Tris Speaker (62.1), Ken Griffey Jr. (53.9), Joe DiMaggio (51.0) and Duke Snider (50.0). Trout follows them at 48.5, and he has just 5.070 years of service time. In his five full seasons, he has been a top-two American League MVP Award finalist each year, and he won the award for the second time in 2016. His runs, steals, walks and on-base percentage were way up last season; his homers were down from the previous season (41 to 29), but his run production was up (90 to 100 RBIs). What does he do next? And can the Angels help him get back to the postseason for the first time since 2014?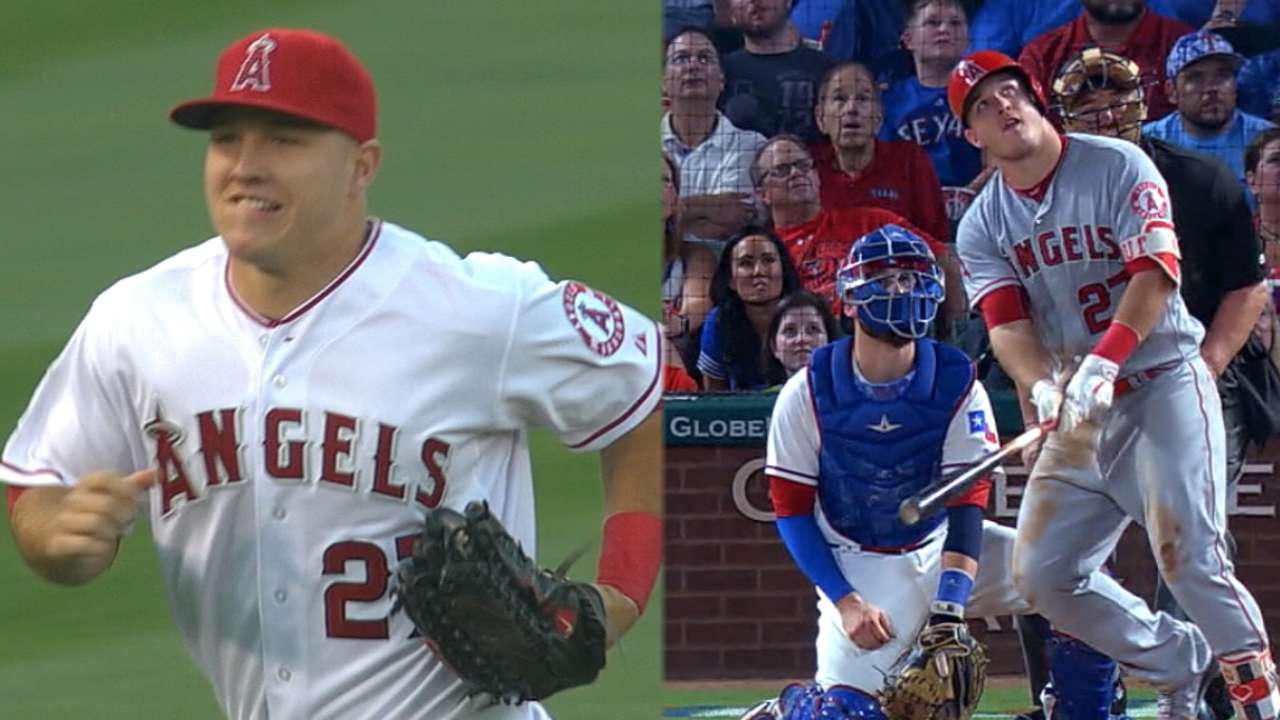 3. Is it another Year of the Red Sox?
The Big Papi era is (by all accounts) over, but Boston is still all-in and thinking big, as in a fourth World Series championship over a 14-year span. Chris Sale, looking for his first taste of the postseason in his eighth season, joins Cy Young Award winners Rick Porcello and David Price to anchor a rotation second to none. Tyler Thornburg (0.94 WHIP last season) was acquired from Milwaukee to be Craig Kimbrel's setup man. The offense is stacked, but the big question in Boston is whether newcomer Mitch Moreland and perhaps Pablo Sandoval can combine to make up for the loss of David Ortiz's booming bat. Last year, the AL East came down to the final weekend, with the top three teams making the posteason; this time, the Red Sox hope to win drama-free.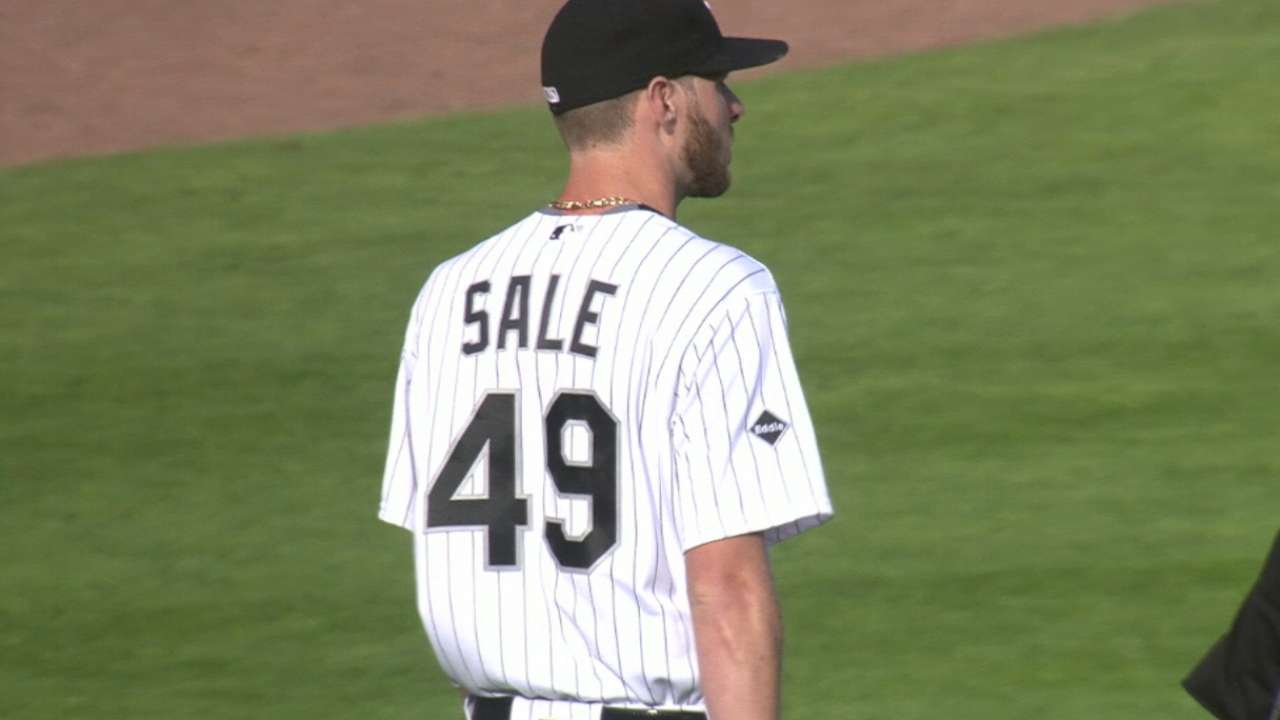 4. Will we keep seeing more curveballs?
With the help of Statcast™, Mike Petriello explained in November that there were 7,732 more curves thrown in 2016 than in the previous season. That's an increase from 9.9 percent of all pitches to 10.9, and the Cubs especially saw the increase. Spin rates were up as well on all those curves, and batters hit only .196 against curves above 2,600 rpm last year compared to .225 for spin rates below that. Dodgers lefty Rich Hill symbolized that increase, becoming the top free-agent starter after last season. Will the trend continue?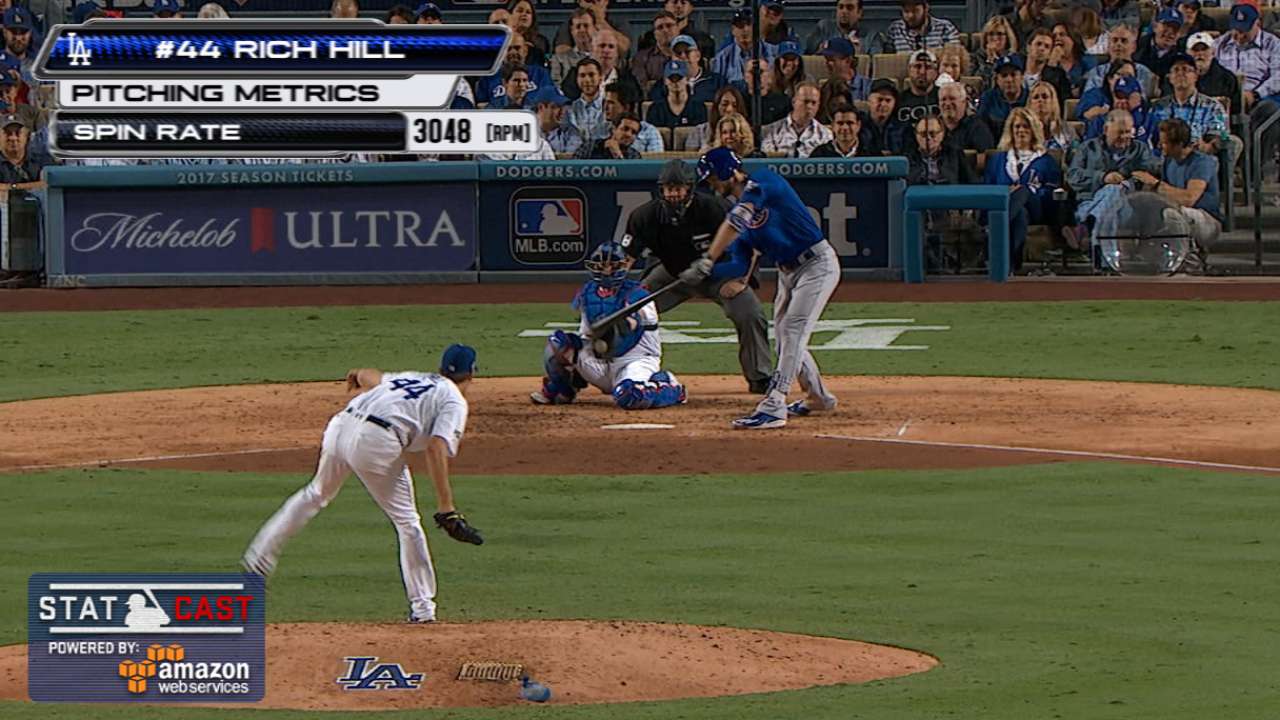 5. Do you still Believeland?
The team with the longest active title drought is now Cleveland, dating back to 1948. After coming so close in 2016, can the Indians take that extra step? Or did they just miss their window? They just filled a need for a right-handed slugger with free agent Edwin Encarnacion, and Carlos Carrasco and Michael Brantley are expected to return healthy. On paper, they can rack up wins in the division. It will have to be them against the world again, no doubt about it.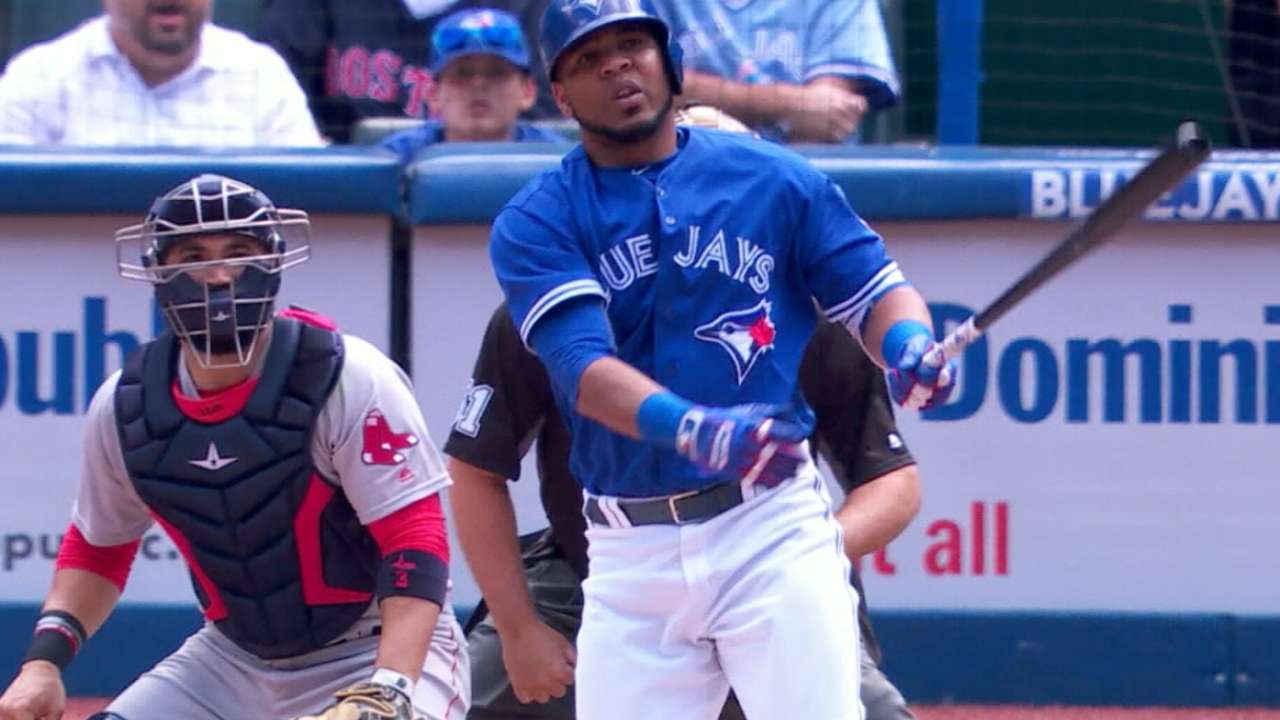 6. Nationals, Dodgers or Mets: Which is World Series-ready?
Each of those NL contenders sees itself as on the brink of glory. Start with the two clubs that battled back and forth in a great five-game Division Series. Washington might have given up too much in righty Lucas Giolito, but it acquired Adam Eaton (.284/.362/.428 in 2016) from the White Sox as a prototypical leadoff hitter in front of run-producers Bryce Harper and Daniel Murphy. Eaton was far better as a right fielder last year (22.5 ultimate zone rating, according to FanGraphs) than he was as a center fielder in '15 (minus-10.2 UZR), so his move back to center is another question to answer. Dave Roberts impressed everyone in his first year as Dodgers manager, and after a strong push in the NL playoffs, his club showed offseason determination to bring everyone back. The Mets re-signed Yoenis Cespedes, and the ultimate question is whether they can have a healthy rotation of Noah Syndergaard, Jacob deGrom, Matt Harvey and Steven Matz.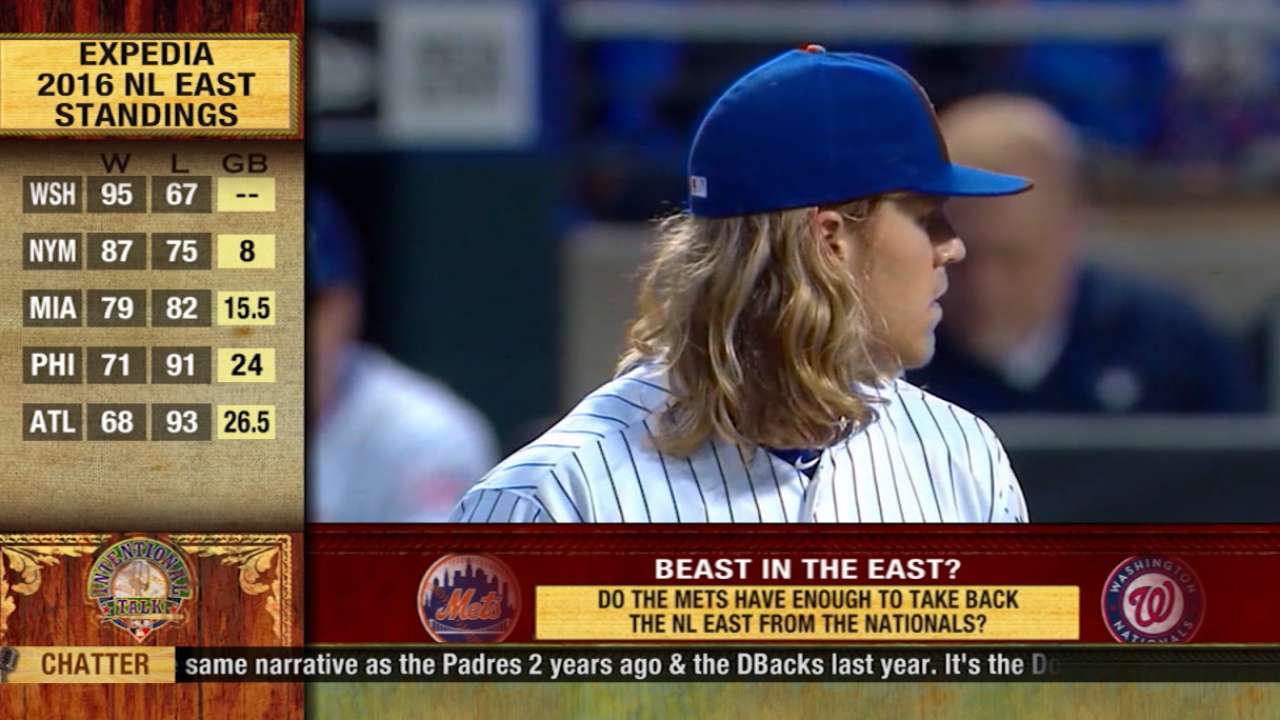 7. What will Gary Sanchez do over a full season?
The Yankees phenom shattered MLB records and nearly won the AL Rookie of the Year Award in '16, slugging 20 homers in just 53 games, all but one coming in the final two months. The Yankees moved Brian McCann to Houston, clearing room for Sanchez to be their everyday catcher. Will a full year translate into monster numbers? Or was his season-ending, 4-for-35 (.114) slump a sign of league adjustments? The Yankees have a lot of question marks, but Aaron Judge will get a chance to start in right, the farm system is loaded, and the Baby Bombers expect to knock on some doors.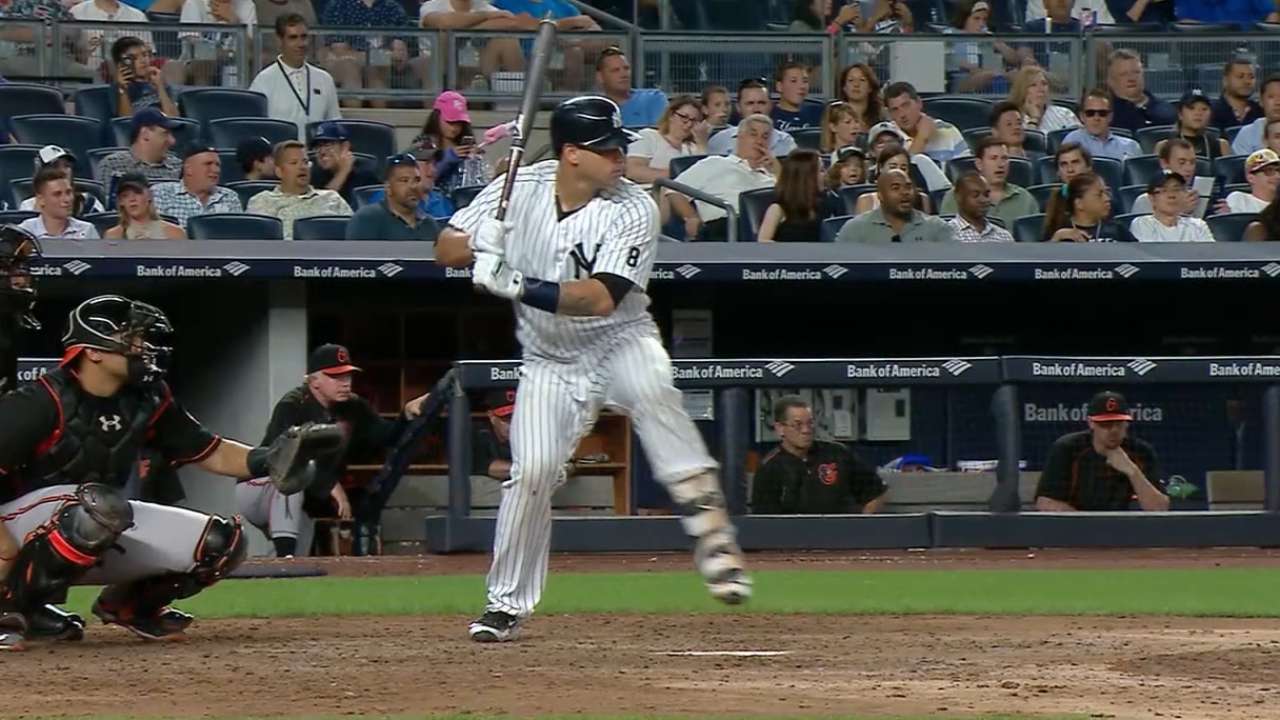 8. Can Dexter Fowler tip the NL Central balance?
After John Lackey and Jason Heyward went from wearing red to blue, Fowler is doing the opposite and will be on the field April 2 against his former Cubs teammates and now-rivals in the ESPN Sunday Night Baseball opener at Busch Stadium in St. Louis. Part of this question also involves Fowler's durability, because the Cardinals are going to need a full year out of him. In the past four years, starting with '13, Fowler, who has a five-year, $82.5 million contract, has played 119, 116, 156 and 125 games.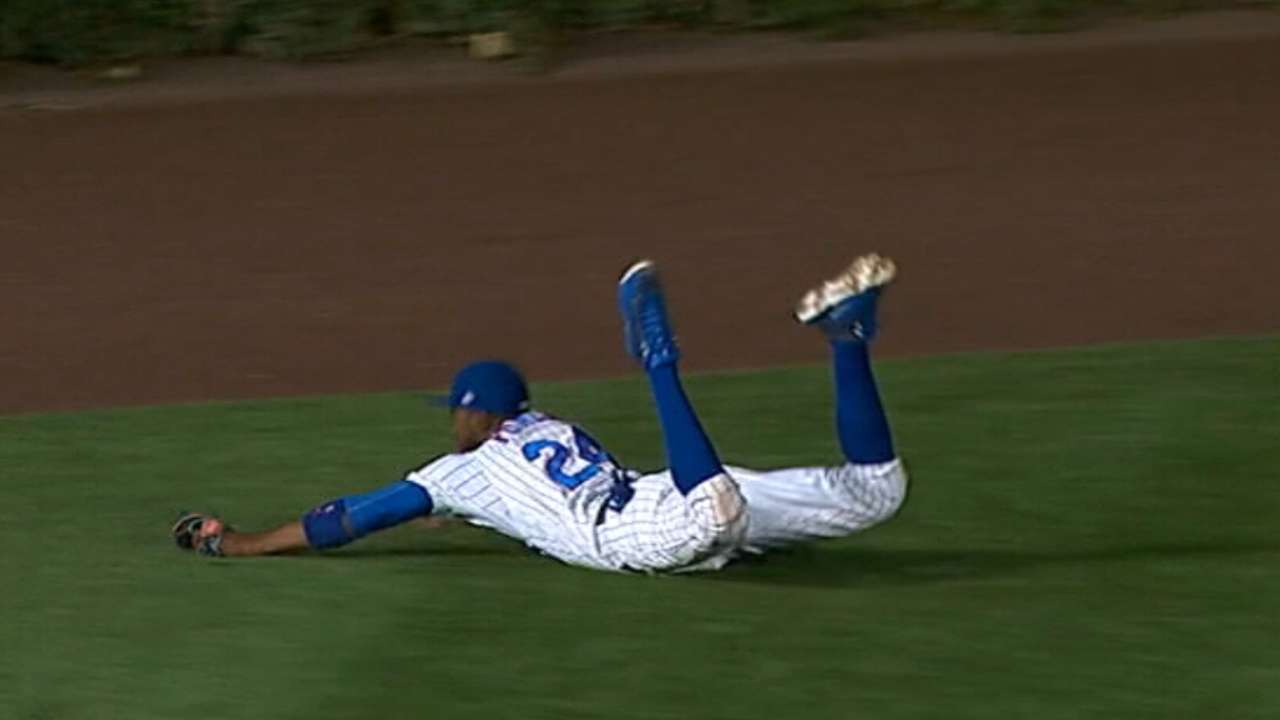 9. How will Atlanta's new ballpark play?
The Braves have been doing a lot of rebuilding, and the part that will unquestionably be ready is SunTrust Park. It may be asking a lot for a Bartolo Colon-led team to contend in its first season there, so the real curiosity here is over the actual field and its quirkier-than-Turner dimensions. The right-field wall will stand 16 feet tall, making it more imposing to left-handed hitters. It's only six feet high down the left-field line, so expectations are high for a number of homer-robbing-catch highlights.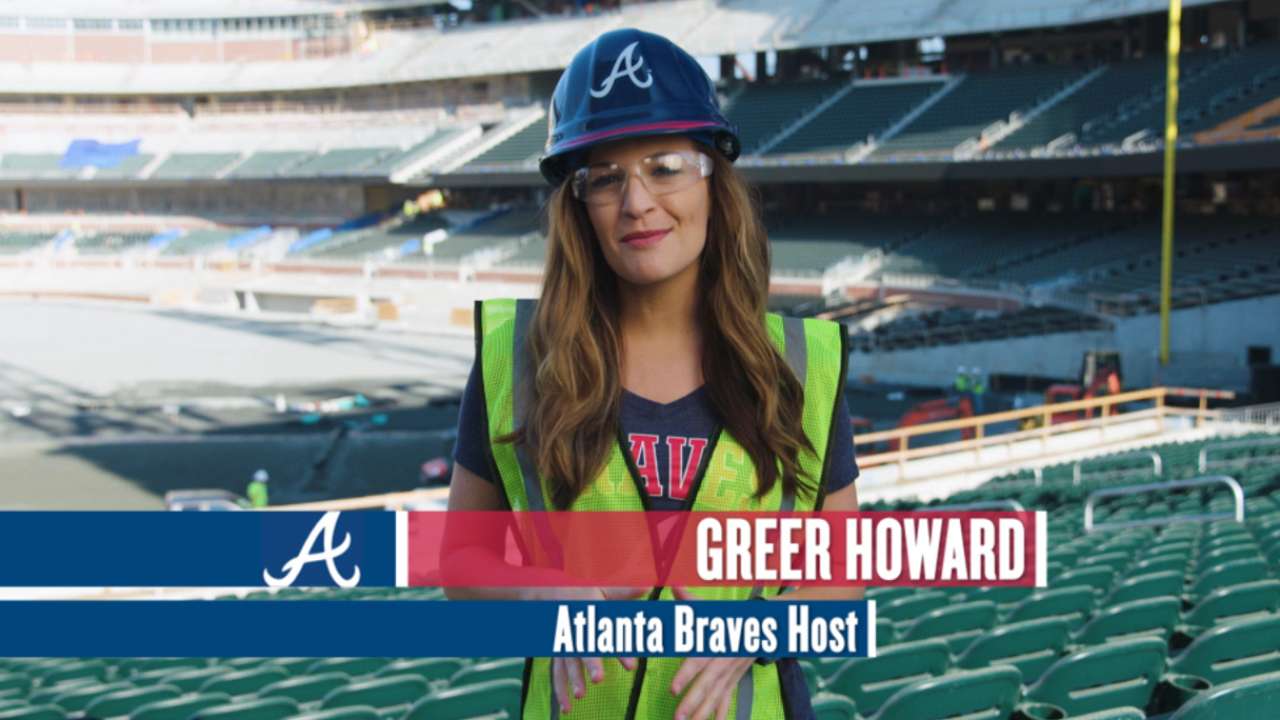 10. It's July 30. Is Tim Raines giving a speech, and are the Royals buyers or sellers?
Hall of Fame Induction Weekend will coincide with baseball's non-waiver Trade Deadline (July 31), and at that point we might be seeing Rock finally enshrined in his last year on the ballot, while the Royals could be going either way when it comes to their Deadline strategy. They have a slew of prospective free agents after next season, but they still have that experience of being in back-to-back World Series (winning in '15) and playing in a winnable division. And on July 30, we also will know whether White Sox prospects like Yoan Moncada and Giolito have seized their moments and are throwing a wrench into the experts' preseason plans. So many questions.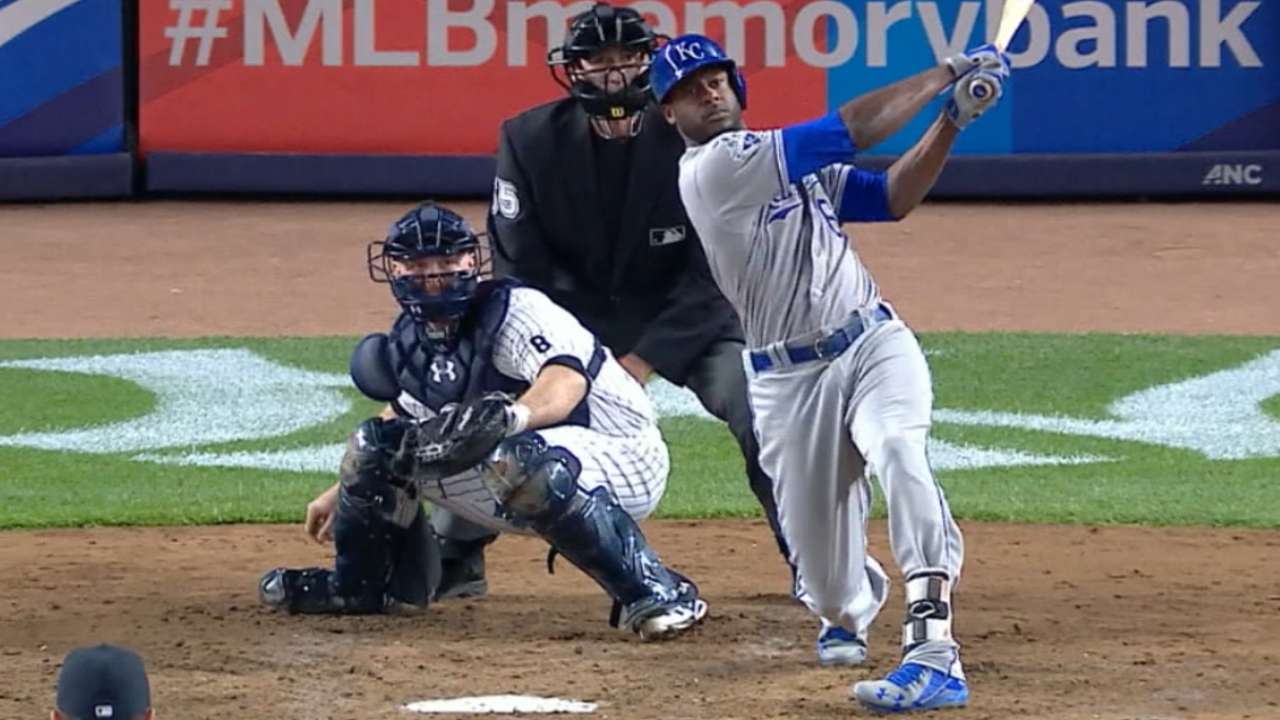 Mark Newman is enterprise editor of MLB.com and a baseball writer since 1990. Read and join other baseball fans on his MLB.com community blog. This story was not subject to the approval of Major League Baseball or its clubs.