Pirates claim RHP Ogando off waivers from Marlins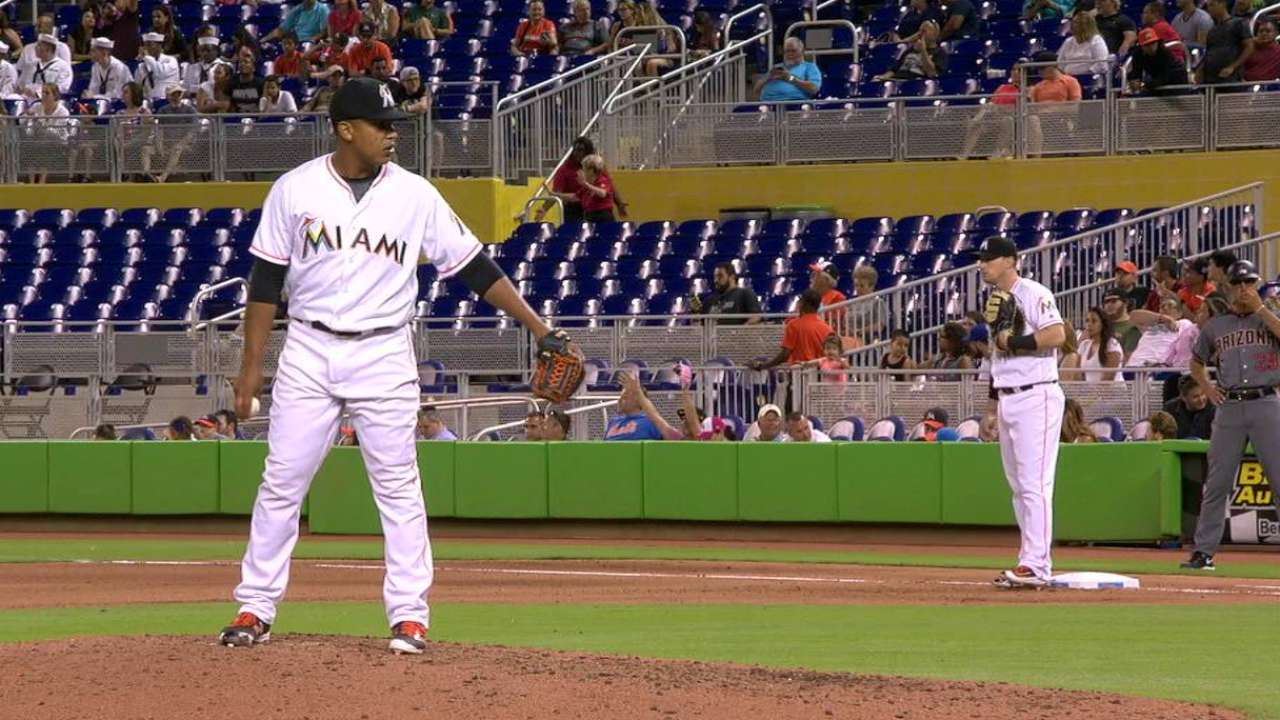 The Pirates announced Friday that they have claimed Nefi Ogando off waivers from the Marlins. They designated infielder Jason Rogers for assignment to make room for their new right-handed reliever on the 40-man roster.
Ogando, 27, pitched 15 2/3 innings and compiled a 2.87 ERA in 14 outings scattered over three stints with the Marlins last year. Though he's pitched in just 18 career big league games, Ogando's fastball has averaged above 95 mph and has a .115 opponents' average. However, he has just as many strikeouts (10) as he does walks.
Ogando made his big league debut in 2015 with the Phillies, whom he was acquired by in '13 from the Red Sox. Boston initially signed him as a non-drafted free agent in 2010.
In May, Ogando suffered a broken right rib while colliding with the Phillies' Cesar Hernandez as he covered first base, and went on the 15-day disabled list.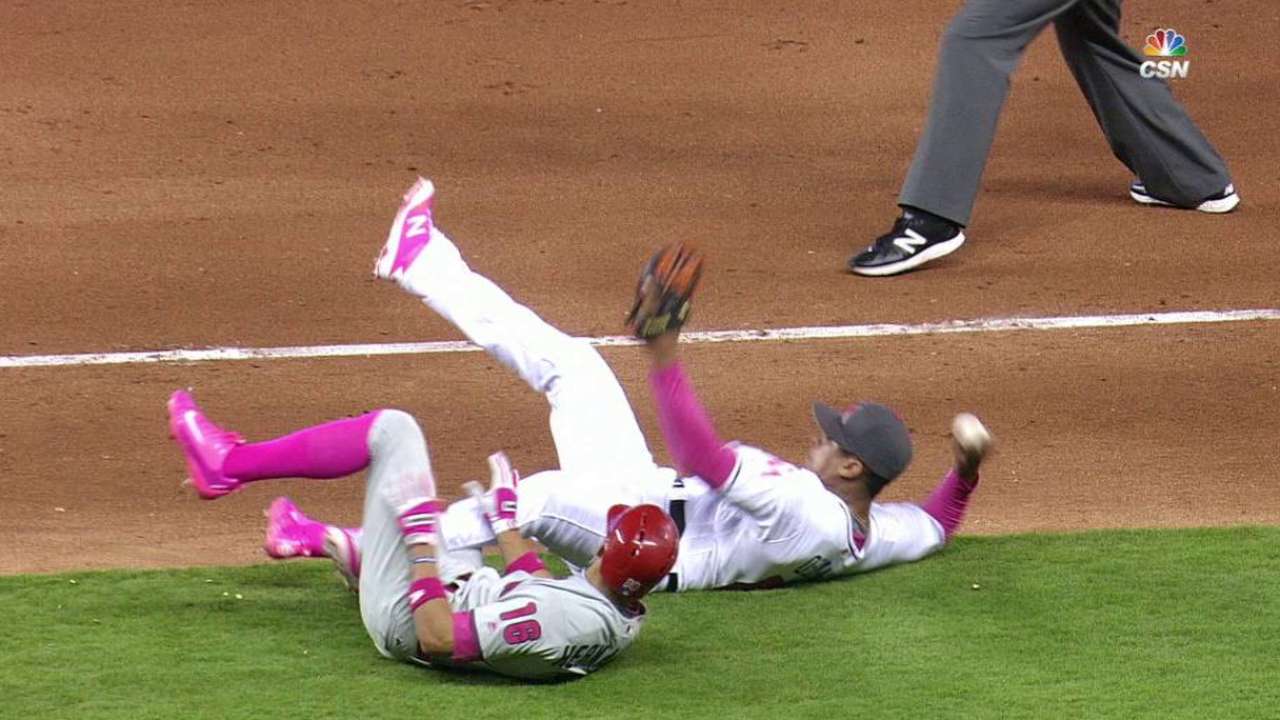 Rogers, 28, spent most of last year with Triple-A Indianapolis, where he slashed .263/.338/.371 in 105 games. He struggled during the 23 games he played in the Majors, going 2-for-25 with nine strikeouts and seven walks.
Daniel Kramer is a reporter for MLB.com based in Denver. Follow him on Twitter at @DKramer_. This story was not subject to the approval of Major League Baseball or its clubs.