Submariner Ziegler signs with Marlins
Miami hopes veteran reliever will help secure late leads, an issue in 2016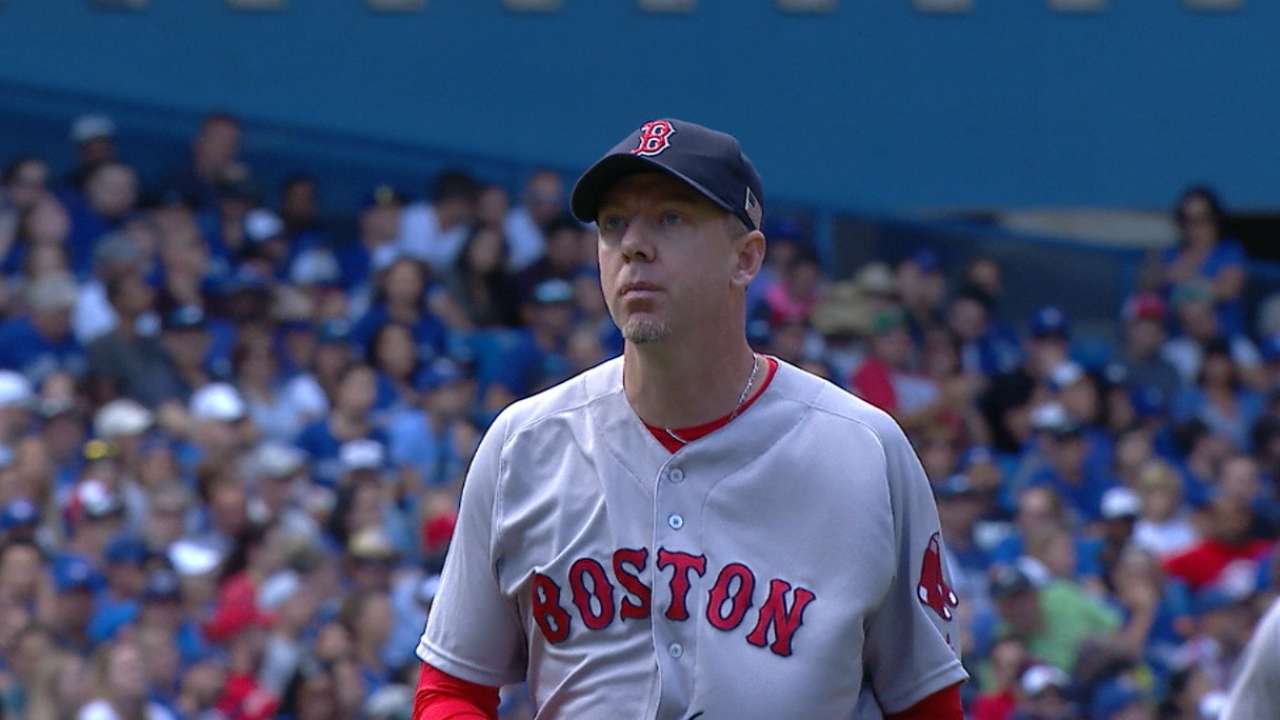 MIAMI -- The revamped Marlins bullpen will now offer opposing batters a completely different look -- an almost upside-down view. Brad Ziegler, with his unorthodox submarine-style delivery, is officially joining the organization.
Miami announced the signing on Friday, a week after the 37-year-old reached agreement on a two-year, $16 million deal. To make roster space for Ziegler, left-hander Elvis Araujo was designated for assignment. Initially, Ziegler came to terms on Dec. 16, pending completion of his physical examination.
Ziegler provides another experienced late-inning setup option, along with previous closing experience. In his career, which started with the A's in 2008, the right-hander has 85 saves, including 22 in '16, when he split time with the D-backs and the Red Sox and combined for a 2.25 ERA in 69 relief appearances and 68 innings.
A.J. Ramos projects to be the Marlins' closer in 2017, with Ziegler being a fallback possibility.
President of baseball operations Michael Hill said Friday night that specific roles will be set in Spring Training by manager Don Mattingly and pitching coach Juan Nieves.
"We'll leave that up to Donnie and Juan in Spring Training, but that is still the plan," Hill said. "A.J. is our closer. We just wanted to add as many high-leverage and impactful pieces to our bullpen that we could."
Welcome to Miami, @BradZiegler!

Official: we've agreed to a two-year contract with RHP Brad Ziegler. pic.twitter.com/qwG9PBkGOx

- Miami Marlins (@Marlins) December 23, 2016
With Araujo designated for assignment, Hunter Cervenka is now the only left-handed reliever on the 40-man roster. The team is still exploring the market, but having a southpaw in the 'pen is not a priority.
"As we look at it, we were just trying to add the best piece to our bullpen, regardless of the handedness," Hill said. "I don't think there will be any hesitation on Donnie's part to put any of our guys out of the 'pen [against left-handed hitters]."
The Marlins haven't had too many pitchers who throw like Ziegler. The last one with a motion even close to Ziegler's was former closer Steve Cishek, whose release point is more sidearm. Ziegler's delivery point is even lower. The action on his sinker, which averages 84.61 mph, has given Ziegler the reputation of being a "ground-ball machine."
• Marvel at Ziegler's slow sinkers and ever slower changeups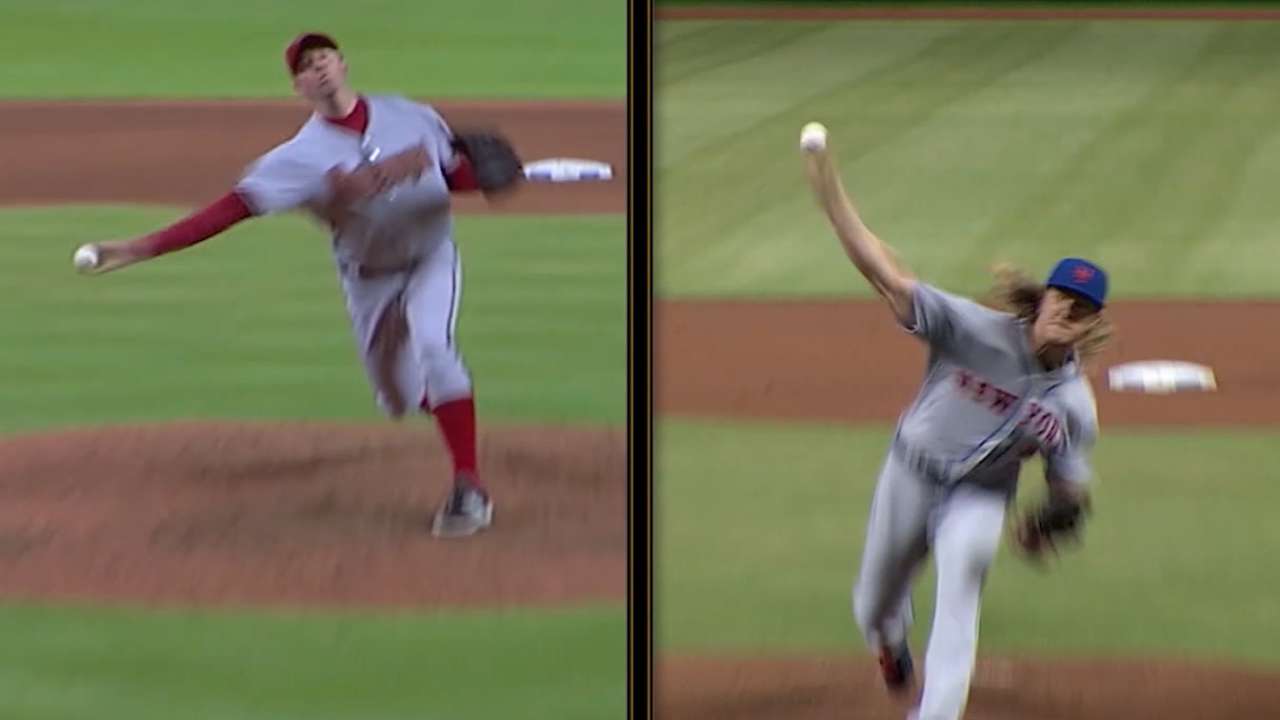 The numbers back that up. According to FanGraphs, of all relievers in 2016, Ziegler's ground-ball percentage of 63.3 percent was tied with Mets closer Jeurys Familia for fourth highest in the Majors.
For his career, Ziegler has a 66.3 percent ground-ball percentage.
"In putting the 'pen together, we wanted to add depth and as many variety of looks as we could," Hill said. "With Ziegler, we know he's finished games. He's pitched high-leverage situations and meaningful innings. That look is something that we felt was something that would provide something we haven't had since Cishek left."
The Marlins have prioritized beefing up the back end of their bullpen. Since the Winter Meetings, Miami has signed three relievers -- Ziegler, Junichi Tazawa and right-hander Dustin McGowan, who pitched for the Marlins in '16 and became a free agent in October.
The additions of Ziegler and Tazawa give Mattingly more options in navigating the back end of games. The two are established setup alternatives to hard-throwers like Kyle Barraclough and David Phelps. McGowan projects more in a multi-inning role.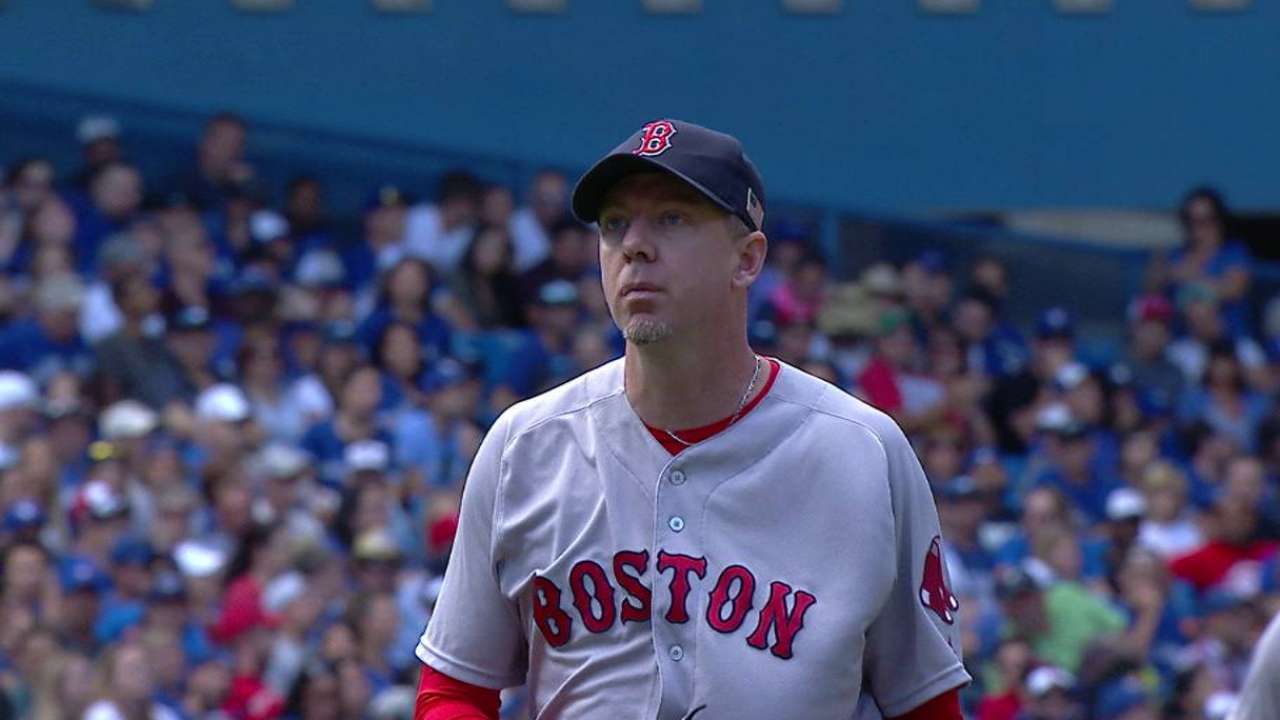 The Marlins felt their bullpen was a strength in 2016, but it was heavily taxed. Miami had an MLB-high 84 save opportunities, converting 55 of them. The addition of Ziegler should help lock down leads.
The Marlins have focused on their bullpen to back up a rotation that doesn't have an established ace. To maximize the roster, the club is open to carrying either 12 or 13 pitchers on the Opening Day roster, meaning seven or eight relievers.
Miami could go with a short bench, position-wise, and perhaps use catcher J.T. Realmuto at first base on occasion with A.J. Ellis behind the plate. Hill said finding a veteran right-handed-hitting first baseman to platoon with Justin Bour is not a priority.
"There's still a lot of offseason left," Hill said. "And we'll continue to monitor the market. But we didn't feel like we needed to do a lot, position-player-wise. We're very confident in the core of position players we have. We're very comfortable with our starting eight.
"There is not that clear-cut complement at first base. But I think in the growth and maturation of Justin Bour, Donnie has talked about trying to challenge him more and expose him more to left-handed pitching. I think with the addition of A.J. Ellis, we may look to get J.T. out of the crouch a little bit. So there is some flexibility there."
Joe Frisaro has covered the Marlins for MLB.com since 2002. He writes a blog, called The Fish Pond. Follow him on Twitter @JoeFrisaro and listen to his podcast. This story was not subject to the approval of Major League Baseball or its clubs.