6 surprising Hall ballot one-and-done hitters
Edmonds, Delgado, Lofton among players who compare favorably to HOFers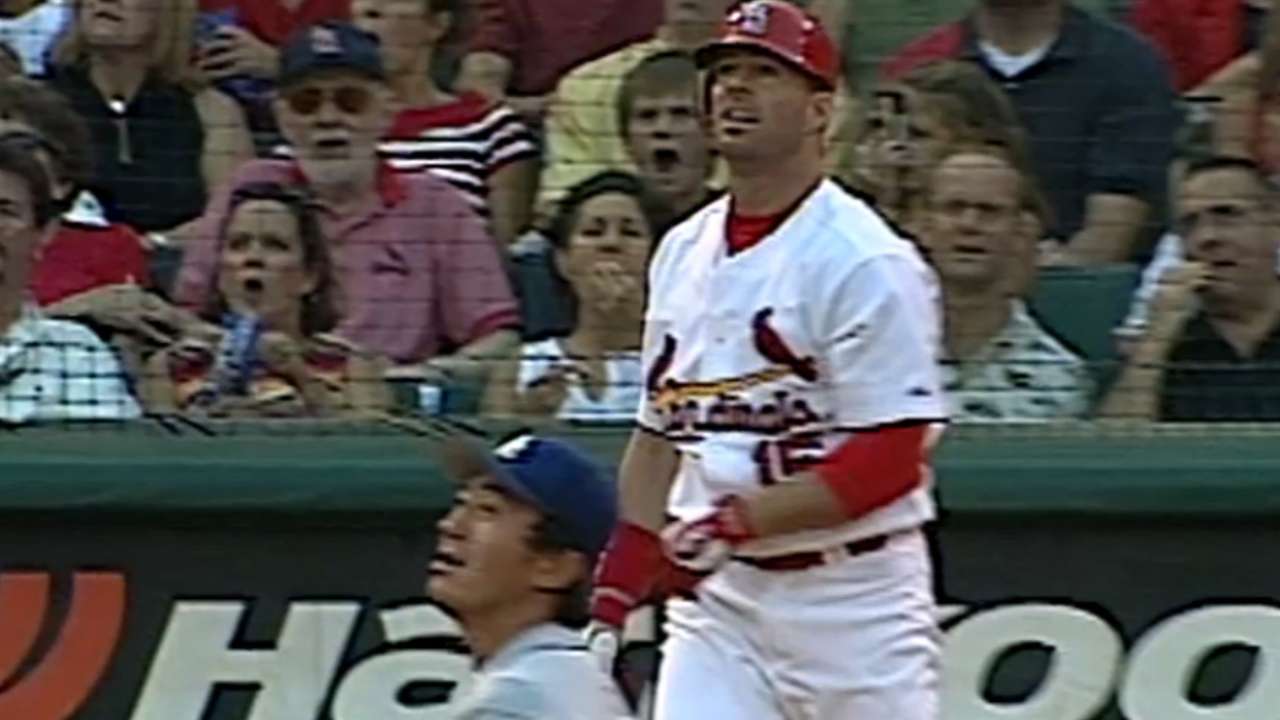 This is Tim Raines' 10th and final year of eligibility on the Hall of Fame ballot, and the campaigning for Rock has been strong. But there will also be, inevitably, those among the candidates who never get that full run of chances.
Since 1979, in one form or another, the 5-percent rule has applied for potential Cooperstown inductees: receive at least five percent of the Baseball Writers Association of America's votes, stay on the ballot for another year; fall short of that mark, fall off future ballots. (The number of votes needed for election to the Hall is 75 percent.)
There are 19 players who are appearing for the first time on the 2017 ballot. Many will likely not receive the votes needed for a second go-round. They'll join a host of one-and-dones through the decades of Hall of Fame voting, some more surprising than others. MLB.com takes a look at some of the players who missed the 5-percent cutoff -- despite comparing favorably to certain Hall of Famers -- and never got a second shot at election, beginning with position players.
Jim Edmonds, CF, 1993-2010
Career stats: .284/.376/.527, 1,949 H, 393 HR, 1,199 RBIs, 1,251 R, 60.3 WAR (Baseball-Reference.com)
Hall of Fame voting: 2.5 percent of ballots in 2016
Edmonds could have been a borderline Hall of Fame candidate. Instead, the Angels' and Cardinals' longtime star center fielder found himself off the ballot after his first year. Edmonds' counting stats might come up a little short compared to some Hall of Famers, but he accumulated more than a 60 career WAR and played elite defense at a premium position. In his career, Edmonds made four All-Star teams, won eight Gold Glove Awards (including six straight), one Silver Slugger Award and placed in the MVP voting six times. At his peak, a five-season stretch from 2000-04 book-ended by top-five MVP finishes, Edmonds averaged more than a 6.0 WAR per year and helped lead the Cardinals to four playoff appearances.
Compares favorably to: Jim Rice. Edmonds has a higher career WAR than many Hall of Fame outfielders, with Rice the most recently elected example. Edmonds played fewer career games than Rice, but his 60.3 WAR is well more than Rice's 47.4. Rice's best season, his MVP year in 1978, slightly edges Edmonds' best in 2004 (7.5 WAR to 7.2), but Edmonds' peak five years (32 WAR) beat Rice's best five (30.3). Edmonds also had more career home runs and an OPS almost 50 points higher than Rice.
Carlos Delgado, 1B, 1993-2009
Career stats: .280/.383/.546, 2,038 H, 473 HR, 1,512 RBIs, 1,241 R, 44.3 WAR
HOF voting: 3.8 percent in 2015
Delgado was one of the premier power hitters in baseball for the duration of his career, but he was overshadowed playing in the heart of the steroid era -- Delgado has not been linked to performance-enhancing drugs -- and overlooked spending his prime years in Toronto playing for Blue Jays teams that never made the playoffs. Still, Delgado was one of the best players in Blue Jays history, mashing nearly 500 homers and driving in more than 1,500 runs. Delgado won three Silver Slugger Awards and placed in the MVP voting seven times, including four top-10 finishes and a runner-up in 2003. His best season came in 2000, when he hit .344/.470/.664 with 41 home runs, 137 RBIs and an American League-best 57 doubles.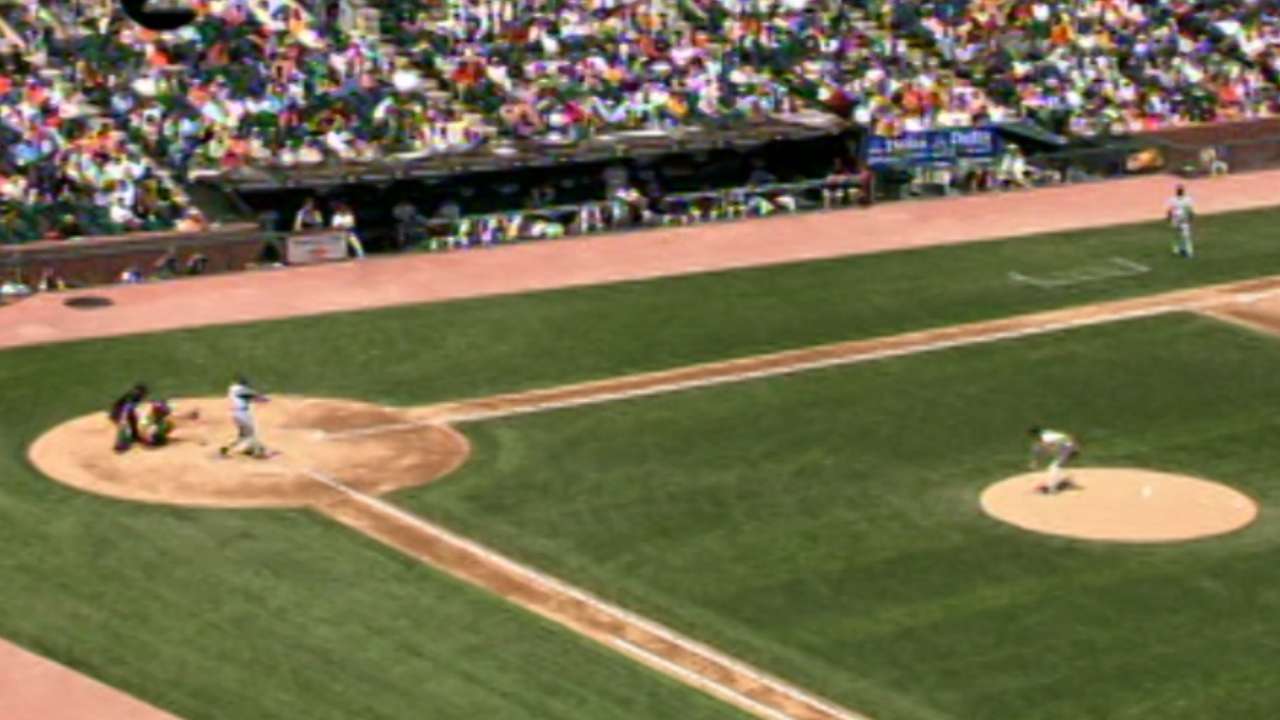 Compares favorably to: Tony Perez. Perez beats Delgado in total WAR (53.9 to 44.3) but played six more seasons and 700 more games -- Delgado's per-season and per-game WAR are actually better. Perez had a slightly higher peak WAR, largely due to better defensive metrics, but Delgado was the better hitter. In his career, he had nearly 100 more homers and a much better OPS (.929 vs. .804), and his 135 wRC+ is well better than Perez's 121.
Kenny Lofton, CF, 1991-2007
Career stats: .299/.372/.423, 2,428 H, 130 HR, 781 RBIs, 1,528 R, 622 SB, 68.2 WAR
HOF voting: 3.2 percent in 2013
By the numbers, Lofton has a Hall of Fame case, but he might have been hurt by being a contact hitter and speedster in a power-hitting age. The 622 bags he swiped rank 15th all time, and he led the American League in steals five straight seasons from 1992-96, leading the Majors three of those years. Lofton made six straight All-Star teams from '94-99 and placed in the MVP voting four times, finishing as high as fourth. He was an excellent defender, winning four straight Gold Glove Awards in center field from 1993-96. Lofton's 68.2 career WAR ranks eighth all time among center fielders. Lofton is one of only nine players with 600 career steals and 600 extra-base hits; he and Raines are the only two not in the Hall of Fame.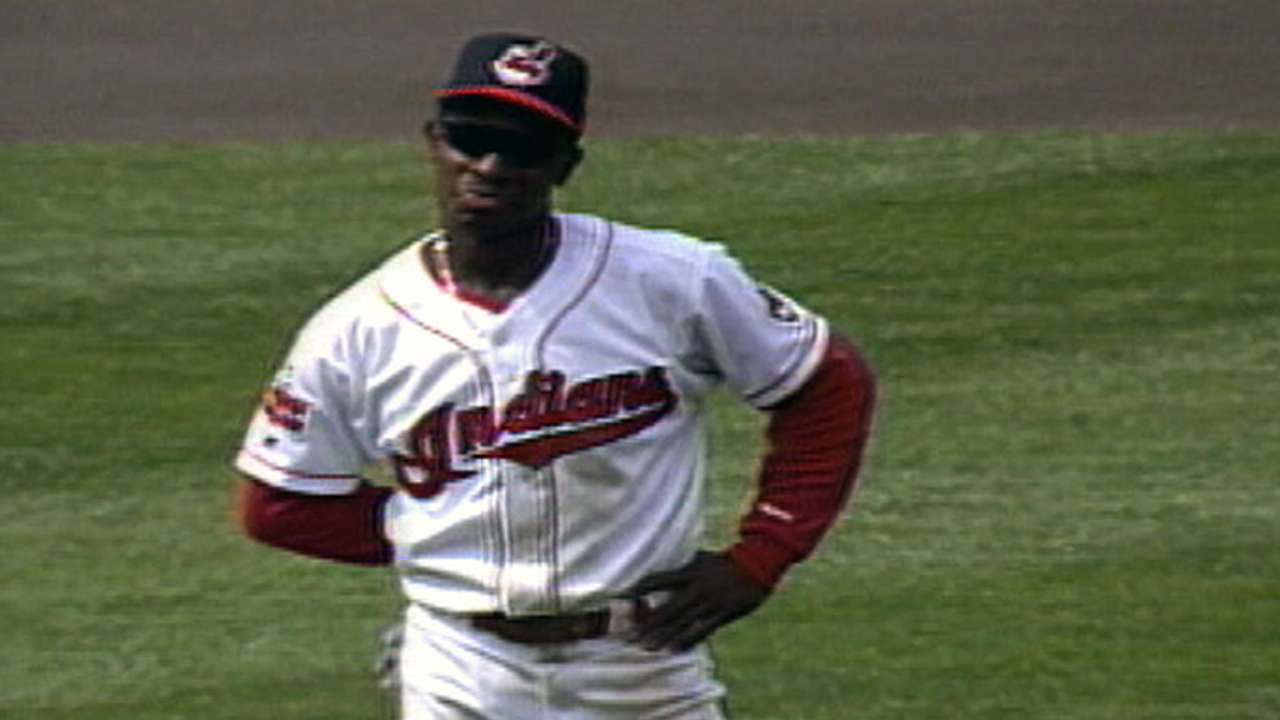 Compares favorably to: Lou Brock. Lofton produced much more value over his career than his fellow speedy outfielder -- Lofton's 68.2 WAR dwarfs Brock's 45.2. Lofton's best season (7.6 WAR in 1993) is nearly two wins better than Brock's (5.9 in '64), and his peak run was better as well (32.9 WAR in his best five seasons compared to Brock's 25.1).
Ted Simmons, C, 1968-88 and Bill Freehan, C, 1961-76
Simmons' career stats: .285/.348/.437, 2,472 H, 248 HR, 1,389 RBIs, 1,074 R, 50.1 WAR
Freehan's career stats: .262/.340/.412, 1,591 H, 200 HR, 758 RBIs, 706 R, 44.7 WAR
HOF voting: Simmons -- 3.7 percent in 1994; Freehan -- 0.5 percent in 1982
Simmons and Freehan were two of the better catchers of their eras. Simmons, an eight-time All-Star with three top-10 National League MVP finishes, has the 11th-highest career WAR of any catcher. Freehan made 11 All-Star teams (10 straight from 1964-73), won five straight Gold Glove Awards from '65-69 and finished in the top three of AL MVP voting in '67 and '68 -- when he won his only World Series in 1968 and hit an RBI double off Bob Gibson in Game 7. But when Simmons and Freehan got onto the Hall of Fame ballot, neither received enough votes to stay there for a second year.
Compare favorably to: Ernie Lombardi. Simmons had better total production than Lombardi, who caught for the Reds and Giants in the 1930s and '40s, while Freehan had a better peak. Simmons' 50.1 WAR beats Lombardi's 45.9, while Freehan's best six seasons were each better than each of Lombardi's best six.
Al Oliver, OF/1B, 1968-85
Career stats: .303/.344/.451, 2,743 H, 219 HR, 1,326 RBIs, 1,189 R, 43.3 WAR
HOF voting: 4.3 percent in 1991
Oliver wasn't a dominant power hitter or speed threat, and his advanced stats don't compare favorably to those of other Hall of Fame outfielders, but through his consistent hitting over 18 Major League seasons, he ended his career with some numbers that are nothing to sneeze at. Oliver maintained a .300 lifetime batting average even after amassing nearly 10,000 plate appearances. Only 27 players in Major League history have retired with a .300 batting average over as many plate appearances as Oliver (9,778); 25 of them are in the Hall of Fame. Pete Rose, banned from baseball, is the 26th. Oliver is the 27th. Oliver's 2,743 hits rank 52nd in MLB history, but it wasn't enough for him to generate the 5 percent of votes necessary to stay on the Hall of Fame ballot past his first year of eligibility.
Compares favorably to: Bill Mazeroski. Mazeroski played a different position than Oliver, but even with Maz's Gold Glove defense at second base and his legendary walk-off homer in Game 7 of the 1960 World Series, Oliver's career numbers are better, thanks to his hitting. Oliver has the edge in advanced stats (43.3 WAR to 36.2, 5.2 to 4.9 in their best individual season) and counting stats (.303 batting average to .260, 2,743 hits to 2,016, 219 homers to 138).
David Adler is a reporter for MLB.com based in New York. Follow him on Twitter @_dadler. This story was not subject to the approval of Major League Baseball or its clubs.