Nomadic All-Stars? 8 players in reach of record
Former reliever Dotel holds mark of 13 Major League teams played for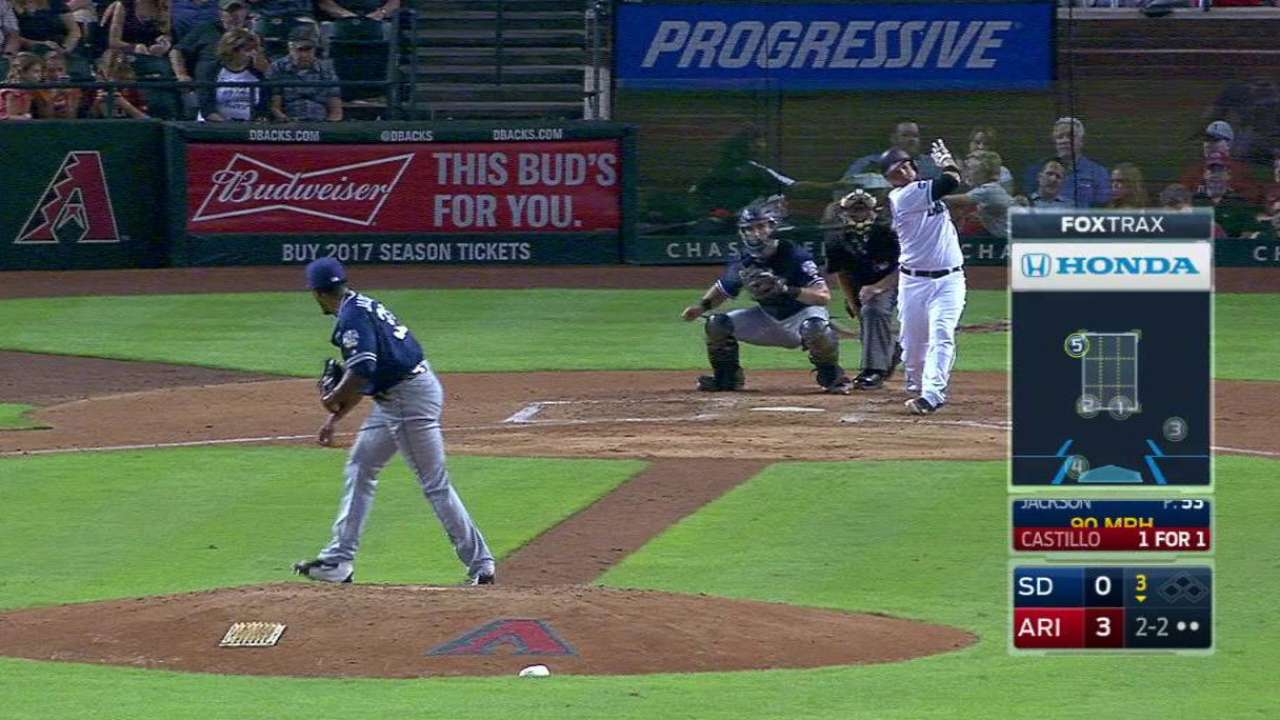 The Detroit Tigers signed reliever Octavio Dotel to a one-year contract on Dec. 9, 2011, signifying a historic day in Major League Baseball history.
Dotel's deal with the Tigers marked the 13th franchise he would play for, breaking the record previously held by right-hander Mike Morgan, pinch-hitter Matt Stairs and left-hander Ron Villone.
Signed as an amateur free agent by the Mets in 1993, Dotel made his MLB debut for New York in 1999. The right-hander then went on to play for the Astros (2000-04), Athletics (2004-05), Yankees (2006), Royals (2007), Braves (2007), White Sox (2008-09), Pirates (2010), Dodgers (2010), Rockies (2010), Blue Jays (2011), Cardinals (2011) and Tigers (2012-13).
"I've been all over the place, but it's not for bad," Dotel told ESPN in 2012. "It's for good, because every time I'm traded or I sign as a free agent, somebody wants me. It means I'm important -- for some reason."
It might have had something to do with his 3.32 career ERA as a reliever or the fact that he struck out 1,143 batters over 951 innings as a Major Leaguer. His lifetime .203 batting average against facing right-handed hitters probably didn't hurt either.
Dotel never made an All-Star team, but he did win a World Series with St. Louis in 2011.
Dotel's spot in history, however, could be in danger thanks to some current big leaguers who have traveled nearly as much as the record-holder himself.
Here is a look at some of the active veterans who have a chance to claim the record.
The favorite
Edwin Jackson, RHP, free agent
Jackson has played for 11 different franchises, the most among active players, in 14 seasons. His next team will be his 12th, unless he signs with the Rays, Dodgers, Cubs, White Sox, D-backs, Braves, Cardinals, Padres, Nationals, Marlins or Tigers. The right-hander has already suited up for more than a third of the teams in MLB, and the 33-year-old has as good of a chance as anyone to break the record (Dotel pitched until he was 39).
On July 27, 2011, Jackson was traded twice, going from the White Sox to the Blue Jays and then to the Cardinals (in a deal with Dotel, coincidentally enough). Since he never played in a game for Toronto, the Blue Jays don't count toward Jackson's total, but even that might not stop him from topping Dotel.
So you're saying there's a chance?
Marlon Byrd, OF, free agent
Byrd is currently serving a 162-game suspension for violating the league's performance-enhancing drug policy. He is eligible to return after sitting out the first 34 games of the 2017 season, and an outfield-needy team could be willing to take a chance on him.
The 39-year-old was drafted by the Phillies in 1999 and debuted for Philadelphia in 2002. His start in left field for Cleveland on Opening Day last season marked the 10th time he appeared in a game for a new team, tied for second most among active players.
Byrd's current total of teams played for and free-agent status make it possible to overtake Dotel, but his suspension and age hurt his chances.
Dana Eveland, LHP, Rays
Eveland is tied with Byrd, having played for 10 franchises. The left-hander was drafted by the Brewers in 2002 and made his MLB debut with Milwaukee in 2005. Since then he's played for the D-backs, Athletics, Blue Jays, Pirates, Dodgers, Orioles, Mets, Braves and, most recently, the Rays.
The 33-year-old has age on his side, but re-signed with Tampa Bay after the 2016 season, slightly hindering his chances of breaking Dotel's record. Eveland is still a threat, however, considering his tendency to change teams, which has happened nine times in 11 seasons.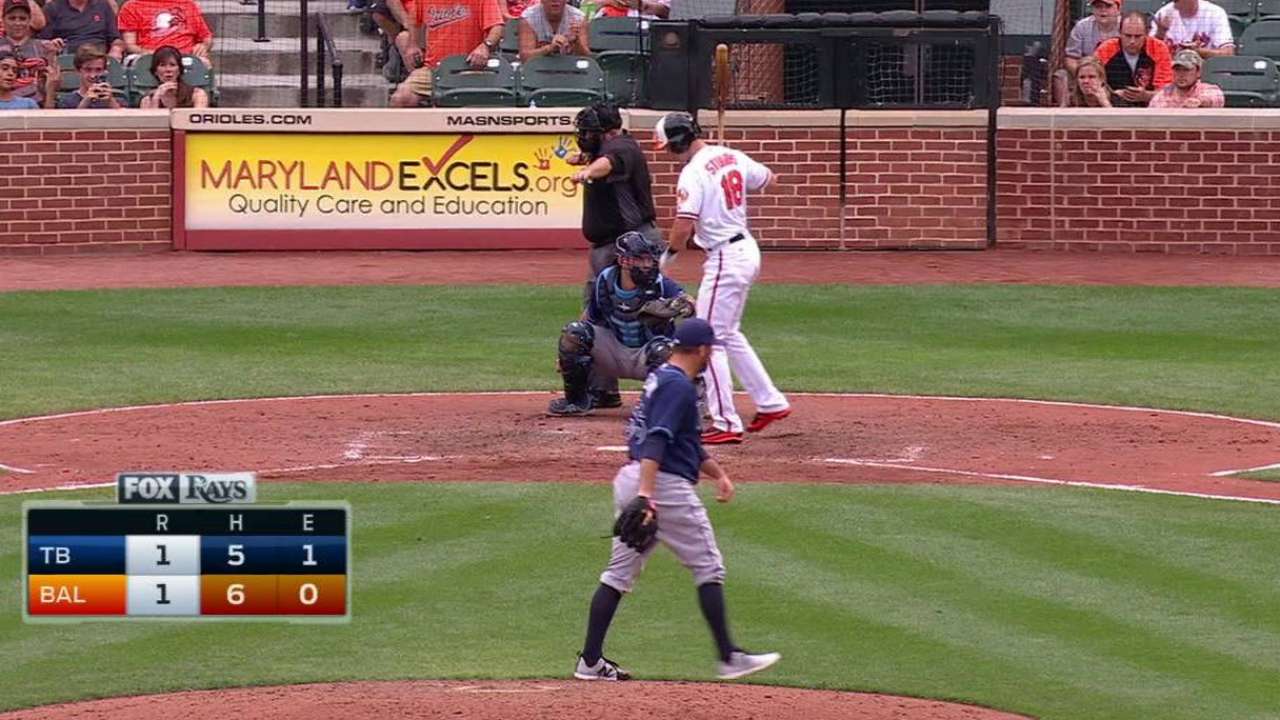 Emilio Bonifacio, INF/OF, Braves
Bonifacio hurt his chances at catching Dotel by recently signing a Minor League deal with the Braves, one of the eight teams the 31-year-old has already played for, along with the Marlins, D-backs, Royals, Nationals, Cubs, Blue Jays and White Sox in 10 seasons as a professional.
Jeff Francoeur, OF, free agent
Francoeur turns 33 in January and could be signing with his ninth different club this offseason. The outfielder made his debut with the Braves, whom he played with for six seasons, and also has made appearances with the Royals, Mets, Giants, Phillies, Rangers, Padres and Marlins.
A career .279 hitter off left-handers, Francoeur's bat could keep him in a platoon role for a few more seasons. If enough teams were willing to take a flier on him, he could push toward Dotel's record.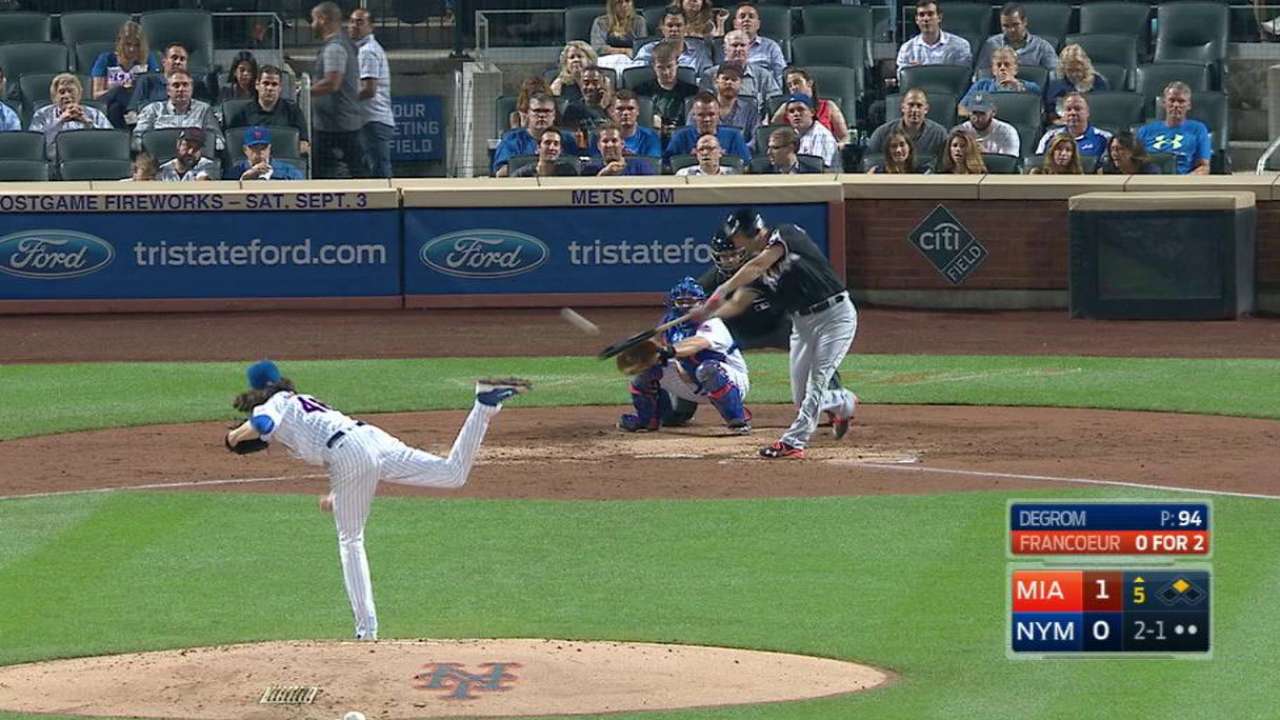 Kelly Johnson, INF/OF, free agent
Johnson has appeared in a game for all five American League East teams, each coming since 2011. He began his career with four seasons with the Braves and then signed as a free agent with the D-backs before making his way around the AL East. He alternated playing with the Braves and Mets for the past two seasons, giving him a total of eight franchises played for.
Johnson, like Bonifacio, has the versatility that teams covet. A few clubs may be willing to take a chance on the 34-year-old, who was a first-round Draft pick back in 2000.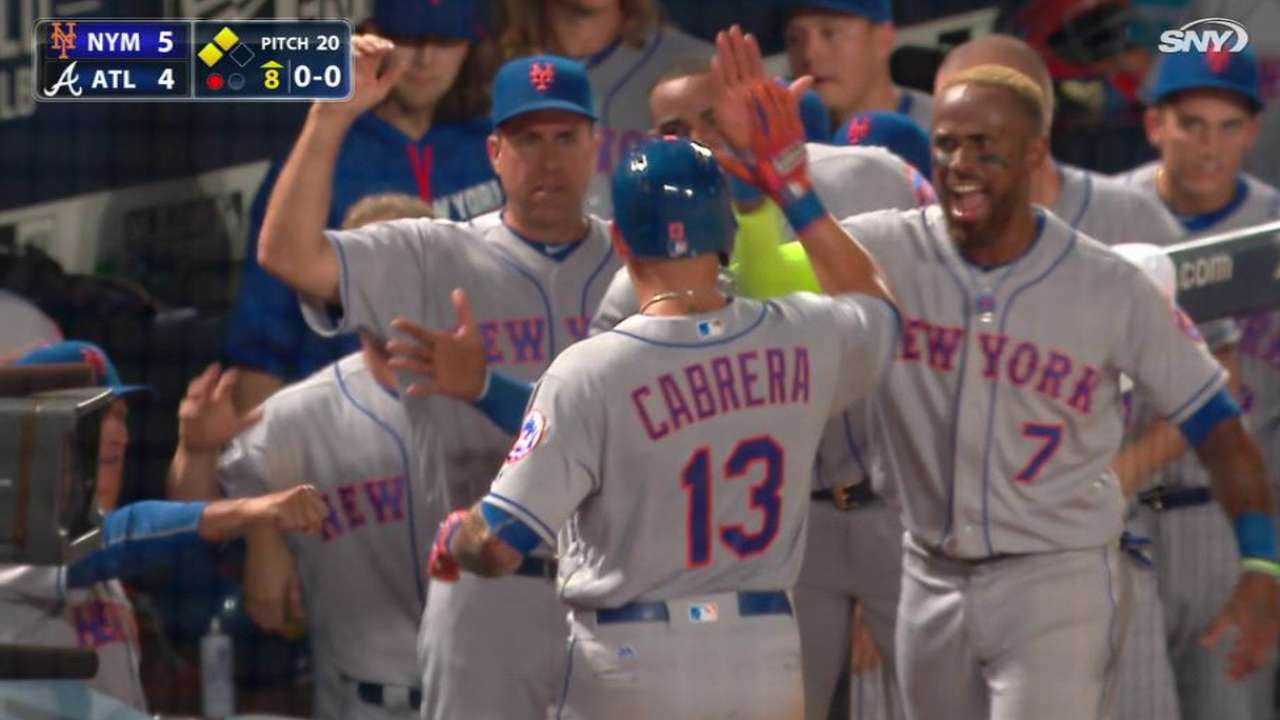 The long shots
Chad Qualls, RHP, Rockies
Qualls has pitched for nine franchises in 13 Major League seasons and has one year remaining on his contract with the Rockies before hitting free agency in 2018.
The right-hander spent his first four years in Houston and was traded to Arizona, where he played for the next three. Since 2010, he's appeared in games for seven other teams.
The 38-year-old reliever would need to continue his recent trend in order to seriously threaten Dotel's record.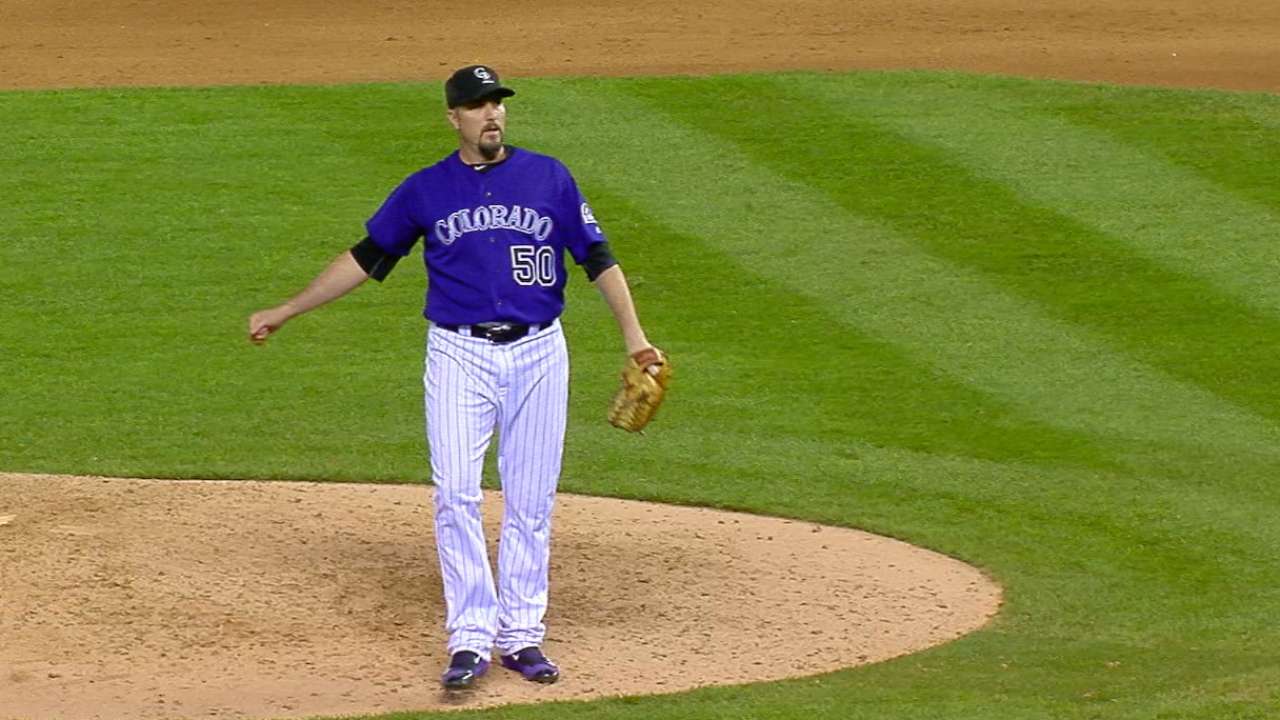 Jason Grilli, RHP, Blue Jays
Drafted fourth overall by the Giants in 1997, Grilli never appeared in a game for San Francisco, yet has still managed to pitch for nine different clubs. He debuted for the Marlins in 2000 and has since pitched for the White Sox, Tigers, Rockies, Rangers, Pirates, Angels, Braves and Blue Jays.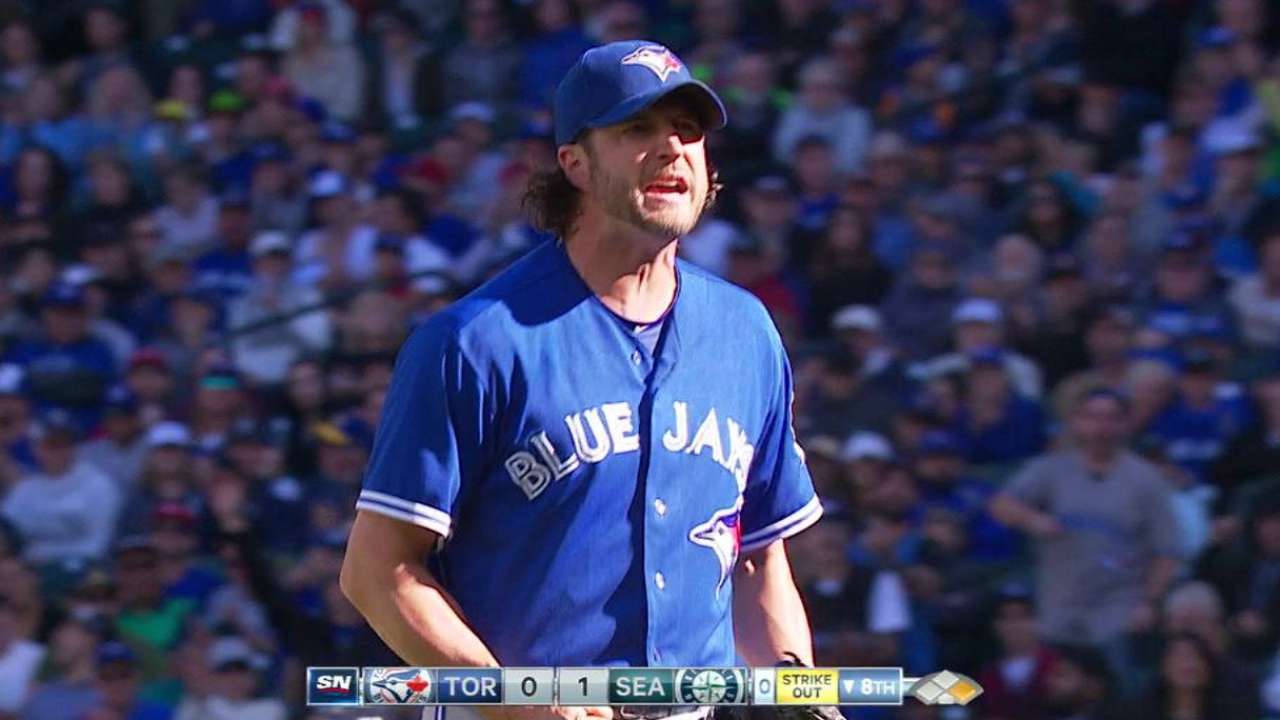 Grilli, 40, is under contract with the Blue Jays, but he is scheduled to become a free agent following the 2017 season. It's unlikely for him to challenge Dotel's total, but you can't count out a player who's changed teams eight times.
Oliver Macklin is a reporter for MLB.com. This story was not subject to the approval of Major League Baseball or its clubs.