From worst to first: 13 improbable turnarounds in MLB history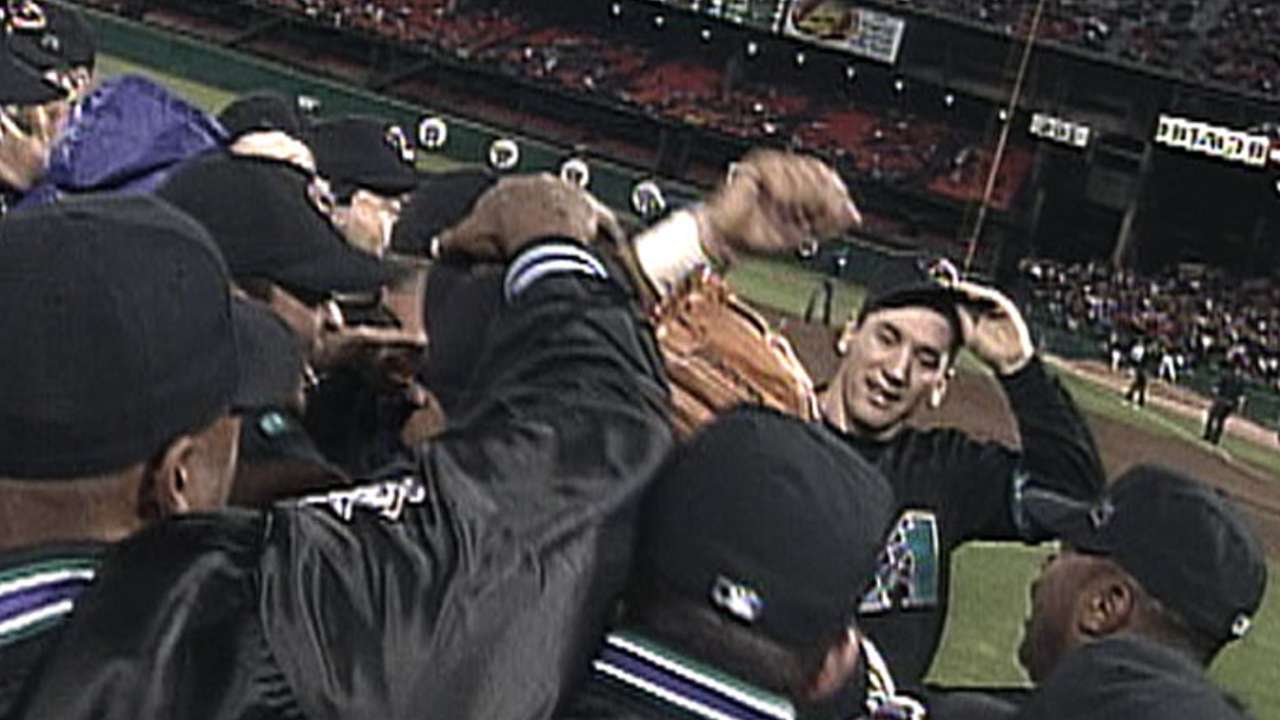 The Red Sox won 93 games in 2016, besting both the Orioles and Blue Jays by four games to win the American League East. Boston's win total marked a 15-game improvement on its 78-84 record from 2015, which resulted in a last-place finish.
The remarkable reversal helped the club become the 13th team in Major League Baseball history to go from worst to first. It's a feat that requires a perfect storm -- a savvy offseason signing, a timely trade or the emergence of a star.
The Red Sox signed ace starter David Price, saw right-hander Rick Porcello turn into a Cy Young winner and experienced the meteoric rise of outfielder Mookie Betts, propelling Boston to the pinnacle of the AL East.
It took nearly 90 years of Major League Baseball before a team ascended from worst to first. It has now happened 13 times since 1990, aided somewhat by the expansion to six divsions. This fact alone should give hope to fans of the six teams that finished in last in 2016: the Rays, Twins, A's, Braves, Reds and Padres.
Here is every team that preceded the 2016 Red Sox in successfully completing the one-year turnaround.
1990/91 Braves
The 1991 Braves collected 94 wins, a 29-game improvement from the prior season. The free-agent signing of Terry Pendleton fueled the revival. The third baseman hit a National League-best .319, along with 22 home runs and 86 RBIs, en route to being named NL Most Valuable Player.
Blossoming young arms Tom Glavine, John Smoltz and Steve Avery helped Atlanta's pitching staff record the NL's third-lowest ERA, just one year after finishing last in the league in the same category.
Atlanta's resurgence sparked a stretch of 14 straight division titles, which stands as the longest streak in MLB history.
1990/91 Twins
After not having a single team ever go from worst to first, it happened twice in the same season. The Twins went from 74-88 and a last-place finish in the AL West to winning the division and the World Series -- over the Braves -- a year later. They improved by 21 games, going 95-67.
The additions of designated hitter Chili Davis, right-hander Jack Morris and 1991 Rookie of the Year Chuck Knoblauch helped Minnesota execute a turnaround season.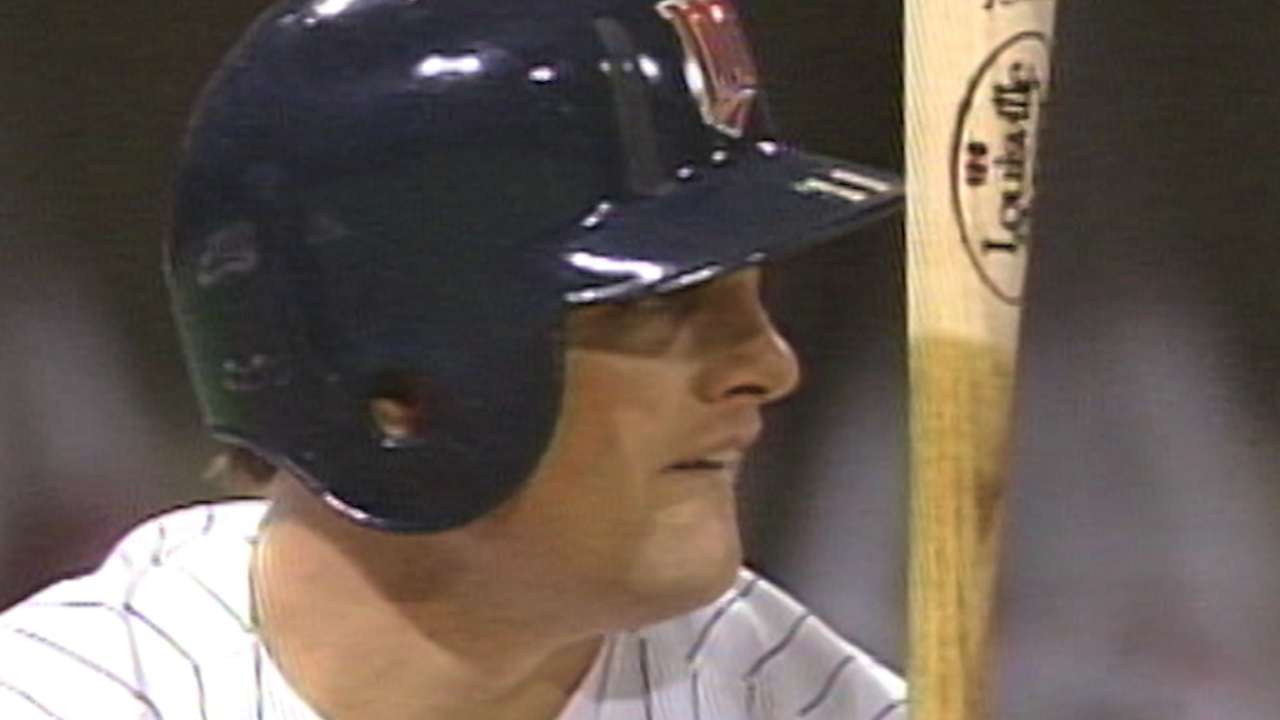 1992/93 Phillies
The Phillies experienced a 27-win improvement from 1992-93, largely in part to veteran leadership and offensive firepower. They went 97-65 to capture the NL East.
Center fielder Lenny Dykstra hit .305 with 19 home runs and 66 RBIs, along with 37 stolen bases, while catcher Darren Daulton and first baseman John Kruk combined for 38 homers and 190 RBIs as Philadelphia led the NL in runs scored.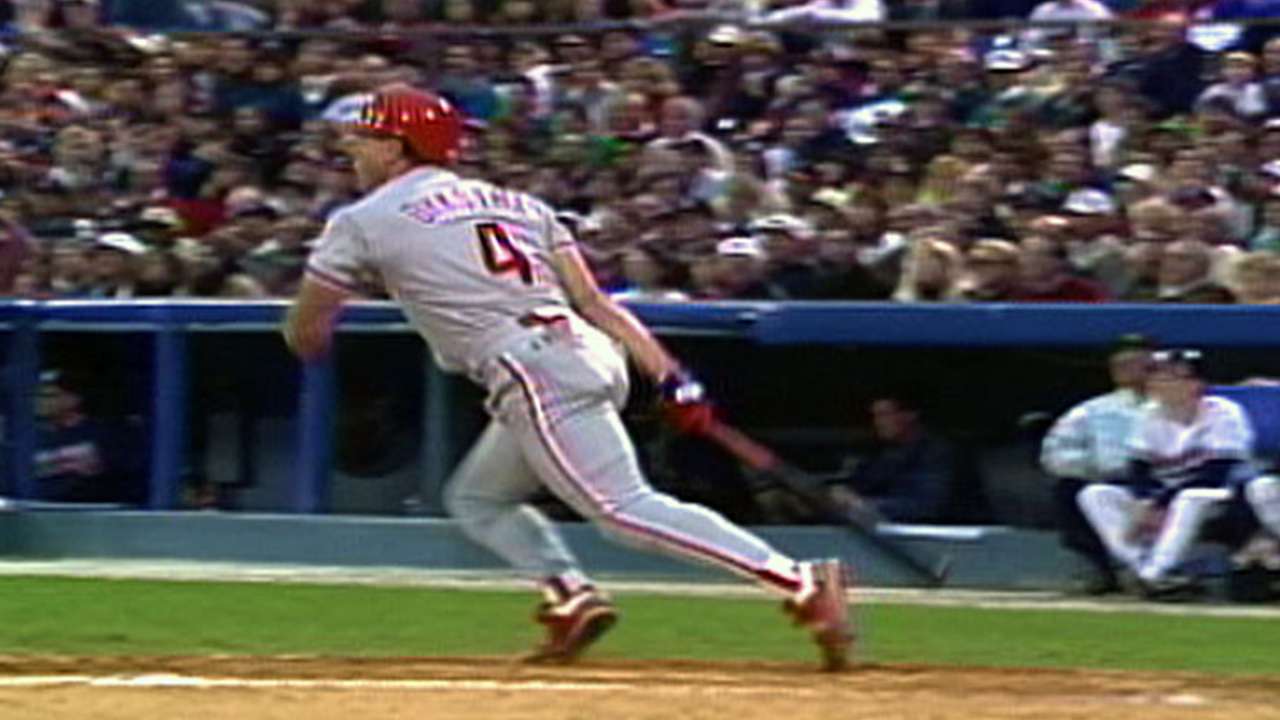 1996/97 Giants
Newly promoted general manager Brian Sabean wasted no time improving a Giants team that finished last in the NL West at 68-94 in 1996.
What was previously the Barry Bonds show in San Francisco quickly became a balanced and potent lineup with the trade acquisitions of J.T. Snow and Jeff Kent, who combined for 57 home runs and 225 RBIs in 1997 to help the Giants win 90 games and take the NL West crown.
1997/98 Padres
The 1997 Padres had the offense to compete for a division title. With outfielders Tony Gwynn, Steve Finley and Greg Vaughn, and Ken Caminiti at third, San Diego scored the second-most runs in the NL.
In '98, the Padres paired their talented offense with a new ace in Kevin Brown, who went 18-7 with a 2.38 ERA. Trevor Hoffman locked down a career-high 53 saves to help the club win the NL West by 9 1/2 games, going from 76 wins to 98 in one year.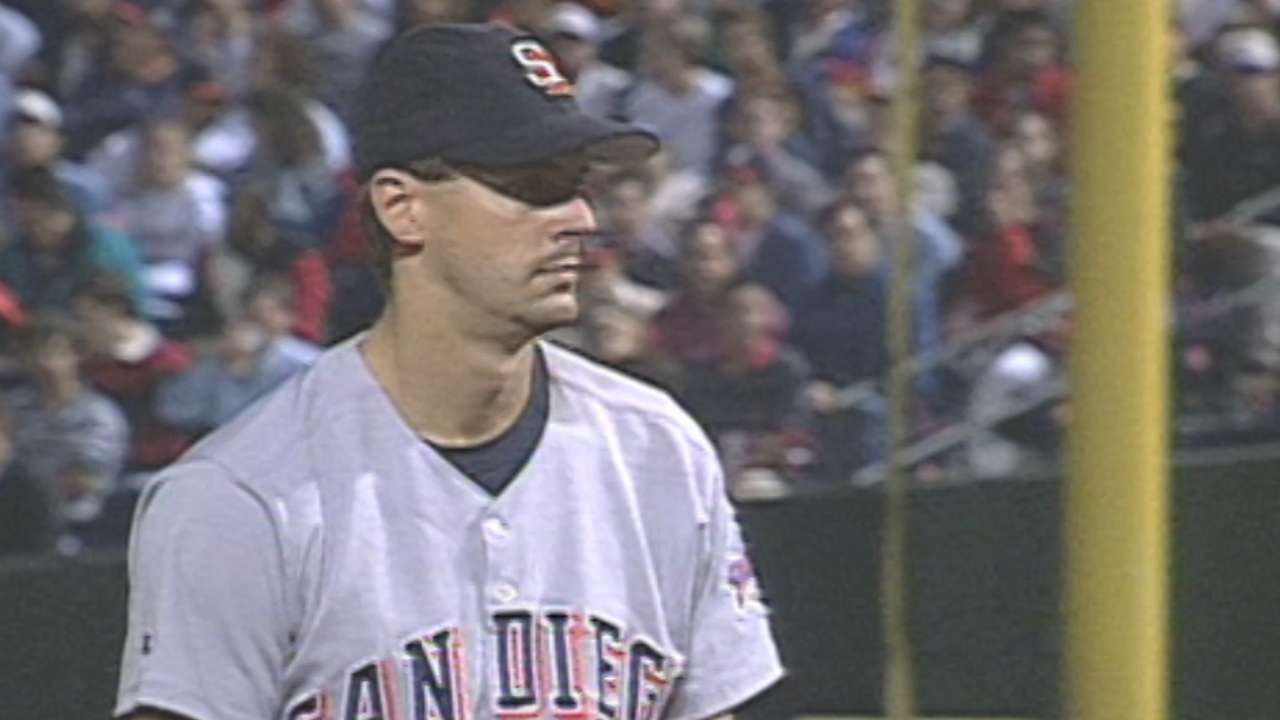 1998/99 D-backs
Arizona entered MLB in 1998 as an expansion team, finishing last in the West with 97 losses. A year later, the D-backs completed one of the most dramatic turnarounds in MLB history, racking up 100 victories and capturing the NL West title by 14 games.
D-backs GM Joe Garagiola signed Randy Johnson, who won his first of four consecutive Cy Young awards in '99 by going 17-9 with a 2.48 ERA. Garagiola also added Luis Gonzalez and Steve Finley, who helped lead the way for a revamped Arizona offense that vaulted to the top of the NL in runs scored.
2006/07 Cubs
The Cubs rebounded after a 96-loss season in '06 by winning 90 games in '07. An overhauled roster that included free-agent additions Alfonso Soriano, Ted Lilly and Mark DeRosa, as well as a new manager in Lou Piniella, guided Chicago to an NL Central title in 2007.
The Cubs were 22-31 on June 2 before surging late and stealing the division by two games in the season's final week.
Piniella's key move was sending Carlos Marmol to the bullpen, where he thrived in a late-inning role, going 5-1 with a 1.43 ERA in 59 appearances.
2006/07 D-backs
The D-backs finished 2006 tied for last place in the NL West at 76-86. Arizona went 90-72 in 2007, winning the division by a half-game over Colorado, marking the second time in MLB history two teams went from worst to first in the same year.
With an offense that ranked 14th in the NL in runs scored, the D-backs rode ace Brandon Webb (18-10, 3.01 ERA) to the top of the standings, while Jose Valverde's MLB-leading 47 saves helped the club win 32 one-run games.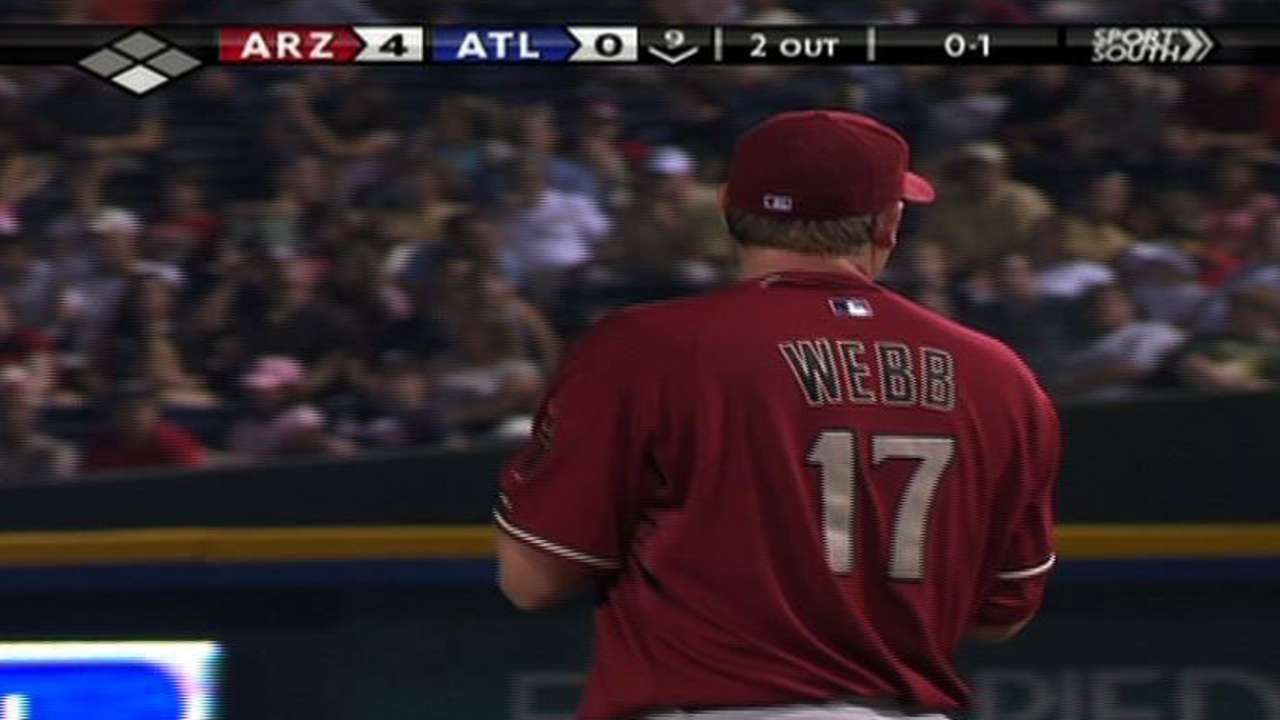 2007/08 Rays
The 2008 Rays, under the tutelage of manager Joe Maddon, won 97 games and the AL pennant before losing to the Phillies in the World Series. Tampa Bay captured the AL East title for the first time in team history, after it had finished in last place nine times in its first 10 years.
The improbable reversal, following a 96-loss season, was made possible by ROY Evan Longoria, who hit .272 with 27 home runs and 85 RBIs. Scott Kazmir and James Shields anchored a pitching staff that improved from the worst ERA in the AL in '07 to the second-best in '08.
2010/11 D-backs
The D-backs are the only team in history to go from worst to first three times.
The team's roster didn't change much from 2010-11, but breakout seasons from Daniel Hudson (16-12, 3.49 ERA) and Ian Kennedy (21-4, 2.88 ERA), and the emergence of Josh Collmenter (10-10, 3.38) helped turn things around in a hurry.
Justin Upton and Miguel Montero powered the D-backs' offense to the fourth-most runs scored in the NL. The club had a 29-game improvement in 2011 to capture the NL West crown at 94-68.
2012/13 Red Sox
The Red Sox unloaded Adrian Gonzalez, Carl Crawford and Josh Beckett in a trade with the Dodgers in August 2012, finished in last place and then proceeded to win the World Series one year later. It was quite a couple of months for GM Ben Cherington, who signed Mike Napoli, Shane Victorino and Koji Uehara, and hired manager John Farrell that offseason.
The moves paid off as Boston led MLB in runs scored and Farrell's pitching staff rebounded, culminating in an AL East title and World Series trophy. The Sox went from 69 wins to 97.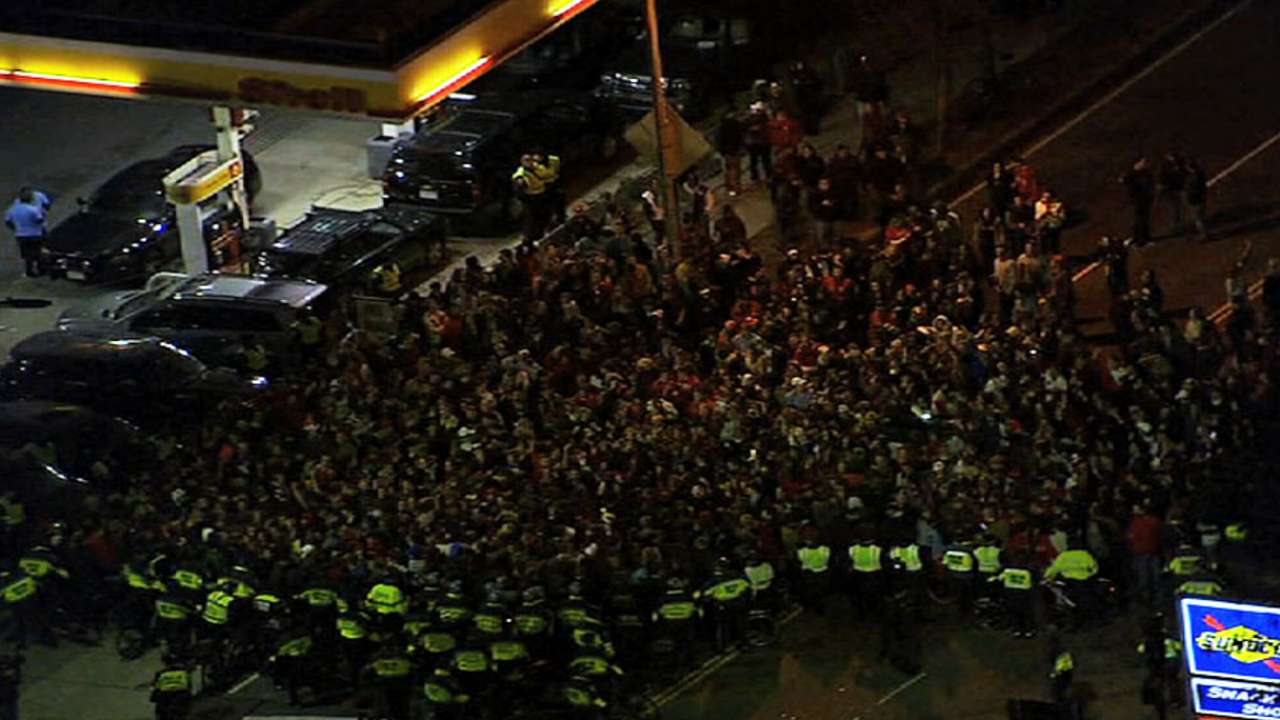 2014/15 Rangers
The Rangers won the AL West by two games in 2015 despite going the entire season without their ace, Yu Darvish, who underwent Tommy John surgery in March 2015 and missed out on Texas' title run.
Yovani Gallardo, acquired via trade from the Brewers during the offseason, picked up the slack, going 13-11 with a 3.42 ERA.
Mitch Moreland enjoyed a breakout season, and the Rangers finished third in the AL in runs scored en route to winning their first division title since 2011. They went from 67 wins to 88.
Oliver Macklin is a reporter for MLB.com. This story was not subject to the approval of Major League Baseball or its clubs.