What effect will '16 postseason have on bullpens?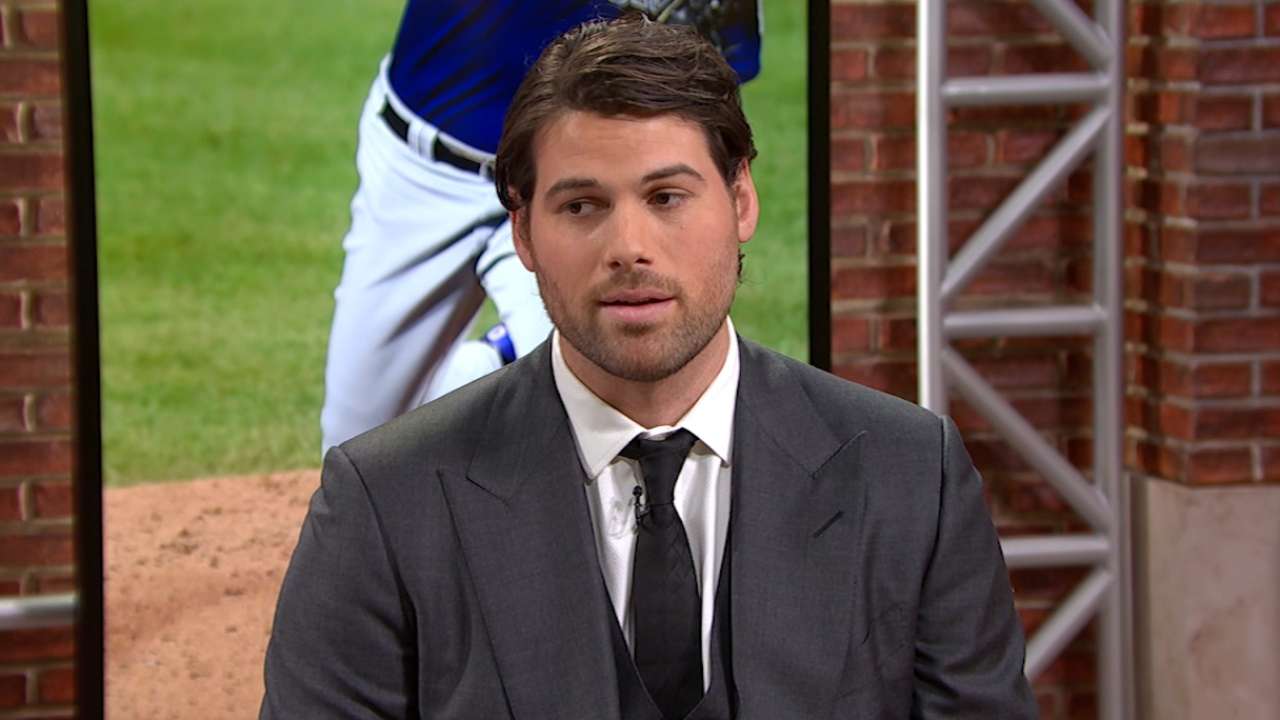 Last postseason saw some of the most aggressive bullpen use in recent memory, from Clayton Kershaw earning his first career save to Aroldis Chapman and Andrew Miller eating up middle innings throughout the World Series.
Such utilization isn't novel; specialization can be abandoned when championships are on the line. But the radical shift in bullpen strategy from the regular season to postseason questions the realistic limit for relievers over the grind of potentially seven months.
"It's something that I think we've seen kind of evolve over time, and when you have the pleasure of having multiple days off in a week and you get the rest that you need, it's actually fun to be able to use those guys in that way," Cardinals manager Mike Matheny said at the Winter Meetings. "But as far as a 162-game season goes … it would be nice to have that many options available to go off as what you use in the postseason, but it's a hard model to sustain."
MLB relievers have collectively eclipsed the 200-inning plateau in the postseason 13 times, all since 1999. And the '16 regular season saw bullpens shatter the record for most usage ever at a whopping 15,893 2/3 innings, more than 600 frames higher than the previous mark.
Bullpens have burgeoned into arguably the game's most valuable asset. Shutdown relievers were a key catalyst in the Cubs' run last year, and were the blueprint to the Royals' success in '14. And the trend doesn't seem to be slowing. This winter has seen record contracts for top closers -- Chapman, Kenley Jansen and Mark Melancon, who each pitched last postseason -- for a combined reported $228 million.
Having an arsenal of arms in October is a luxury, but being in position to utilize your best relievers at full strength that late requires meticulous commitment to conditioning throughout the 162-game grind.
"You've got to have health," Rockies general manager Jeff Bridich told MLB.com. "[The postseason] is a tough time of year. Guys are tired as it is."
Since signing with the Yankees, Chapman has publicly disagreed with the workload the Cubs delegated him last fall. He pitched in 13 of Chicago's 17 postseason games, and in World Series Game 7, his velocity noticeably dipped, which led to a blown save.
Perhaps in an attempt to strike a balance, the Cubs, who played in an MLB-high 179 games en route to their first title since 1908, have bolstered their bullpen this winter -- trading for Wade Davis and signing Koji Uehara and Brian Duensing -- to account for potentially playing that extra month next year.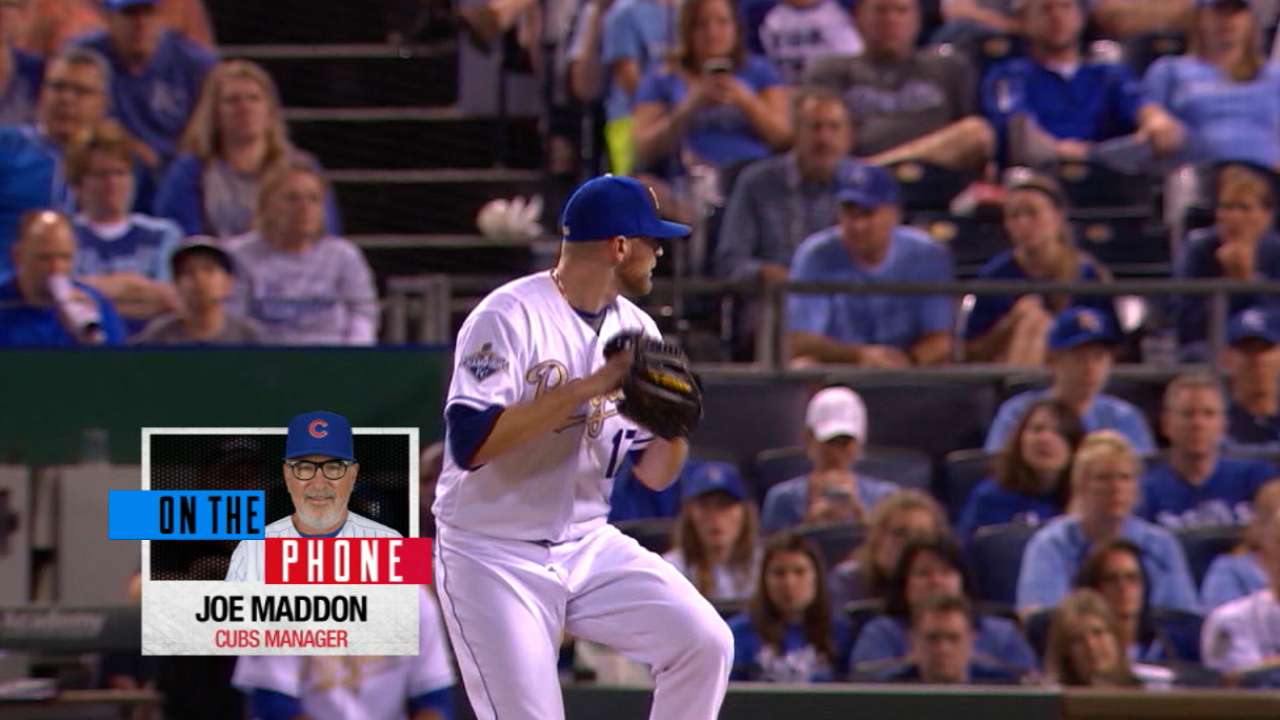 "I do think we have to think about how that affects all of our players, not just the pitchers, but all the players, and try to be creative in how we give them rest," Cubs general manager Jed Hoyer said at the Winter Meetings. "We expect to play for a long time again [in 2017], and we want to plan accordingly, and so we've got a tough road ahead, like everyone does, but we do have to plan for playing that seventh month, and it does require some lengthy discussions and some creativity on the front end."
Today's pitching strategies are a far cry from 1974, when "Iron Mike" Marshall appeared in a record 106 games and won the National League Cy Young Award. That year, 25 percent of all pitchers used qualified for the ERA title, including Marshall, who has a Ph.D in kinesiology and remains passionate and explicit when speaking of pitching mechanics.
"No relief pitcher should pitch less than two innings," Marshall told MLB.com via email. "I pitched 27 innings in 13 consecutive games. Anybody that wants to work is able to do the same.
"With the pitching injuries that starters and relievers suffer, they [mistakenly] believe that they should not train harder. When I pitched, I trained and threw every day of the year, all 365 of them. Unfortunately, the 'traditional' pitching motion was made to injure pitchers."
Marshall may be an outlier in his convictions, but some allude that the foundation of his beliefs aren't completely off-base. Take Rockies closer Adam Ottavino, who believes he can realistically contribute every other day during the regular season, within reason, and remain healthy -- a benchmark Bridich agreed with.
"As long as you are open and honest about when we might be getting used, then I can get prepared for that," Ottavino said. "I saw Andrew Miller sitting down there in the bullpen in the third and fourth inning during the playoffs. That's not something we typically do during the regular season, but if I was on-call at that time, then I'd be on-call. I don't think that's unreasonable."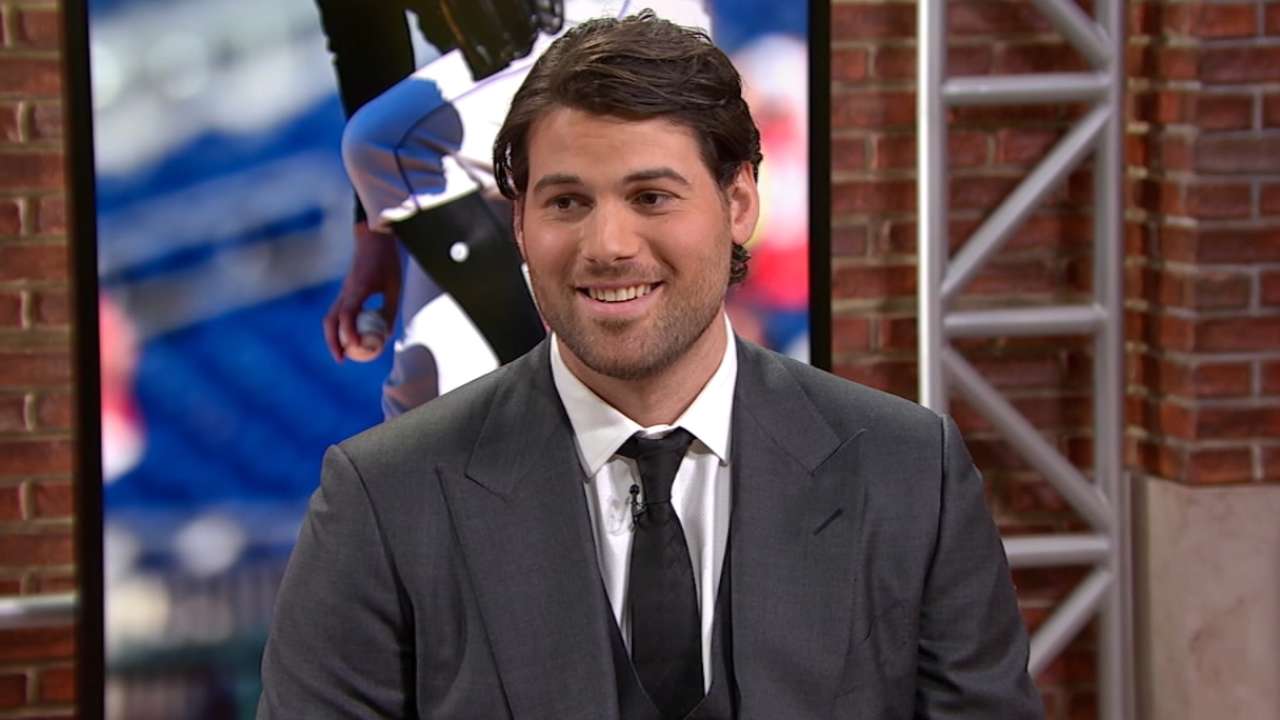 To be fair, Ottavino wasn't speaking on Marshall specifically, and didn't conform to the longevity Marshall preaches. But Ottavino did concede that closer specialization isn't completely necessary.
The bullpen's best arm should be on the mound, Marshall says -- regular season or beyond.
"My pitcher selection depends on who is the best relief pitcher available," Marshall said. "To give games away when better relief pitchers are available, gives away games."
Daniel Kramer is a reporter for MLB.com based in Denver. Follow him on Twitter at @DKramer_. This story was not subject to the approval of Major League Baseball or its clubs.