Inbox: What's likelihood of Trumbo returning?
Orioles beat reporter Brittany Ghiroli answers questions from fans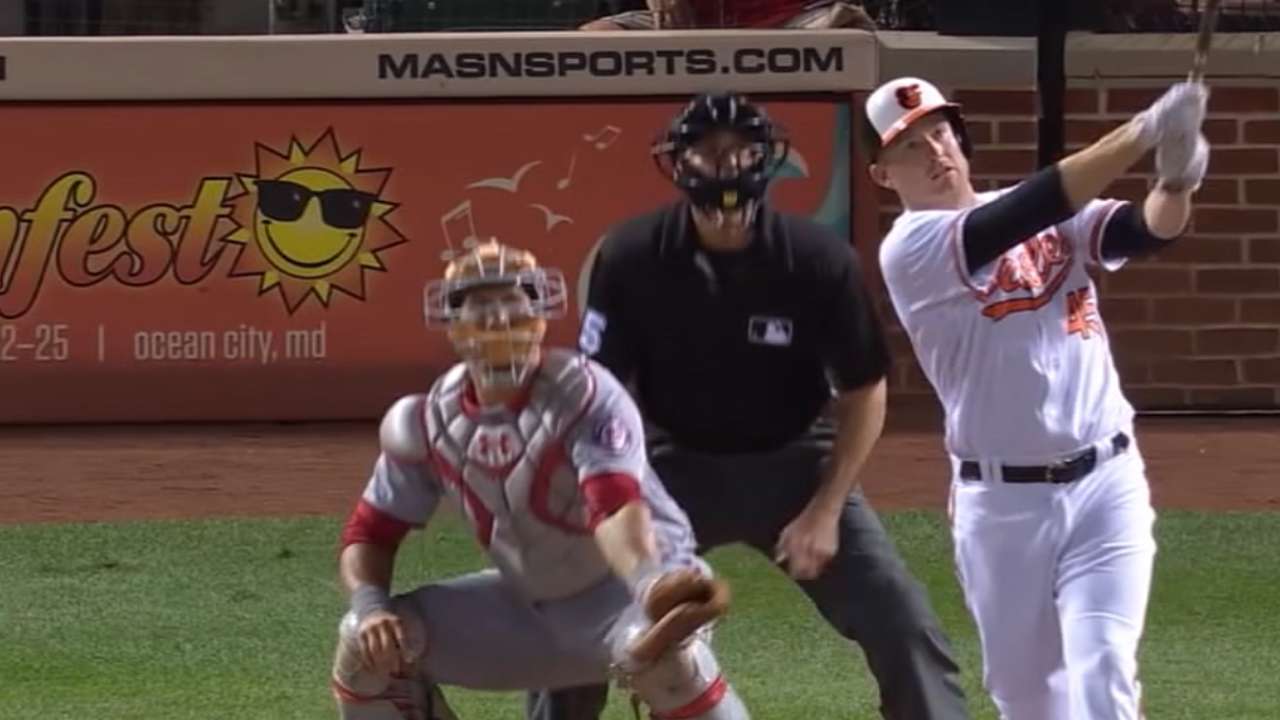 With most teams in a lull, off to celebrate the holidays, it's a perfect time to delve into your questions and do one final Inbox this year.
What are the chances of Mark Trumbo returning?
-- Matt C., Catonsville, Md.
That depends on what day and time this is being read. (I'm joking.) There has been a lot of back and forth already this winter regarding Trumbo, though one thing is pretty obvious: the Orioles want him to come back. Whether their deal is on or off the table or his camp is demanding this or that, there's one very important thing to keep in mind: all of that can change in seconds.
• Submit a question to the Orioles Inbox
As you saw with the Chris Davis negotiations last offseason, things can turn quickly. The O's are a better offensive team with Trumbo, and Baltimore should be an intriguing place for him to stay. Will it get done? Will the money line up on both sides? It's impossible, as we sit here in late December, to handicap it one way or the other.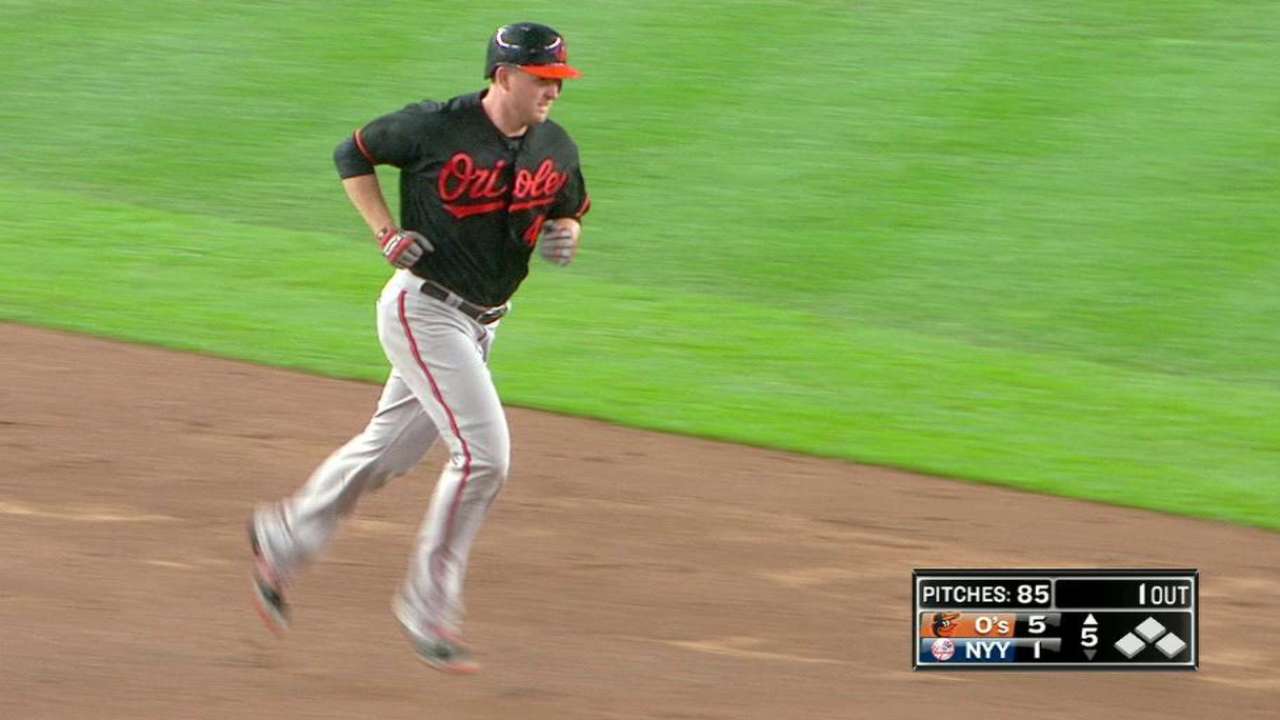 Do you think the Orioles should try to trade a guy like Ubaldo Jimenez or Wade Miley?
-- Tom M., Bowie, Md.
Not right now. The O's do have six guys for five spots in the rotation, yes. But they don't have depth beyond that. I get your point -- that Jimenez and Miley are all in contract years. But until the Orioles get through the spring healthy and see how the team is performing, I don't see where this makes sense. They wouldn't get an impact guy for this year's team in dealing either one of those pitchers. If guys like Mike Wright and Tyler Wilson take steps forward and try to push for a rotation spot -- or the team has a bad first half -- then you can start discussing things. But no, I don't think you should now. You're one injury away from needing both of them.
Will Dylan Bundy be limited if he's in the rotation again?
-- Jeff F., Washington
Yes, but not to the extent that he was this past season. Keep in mind, Bundy was pitching in his first full season and no one knew what to expect. This spring, he'll be stretched out as a starter and he'll have an increased workload. Will he go 180 innings? No, considering he pitched 109 2/3 innings this past year. But assuming he stays healthy, he should be able to make more than 14 starts and be a contributor.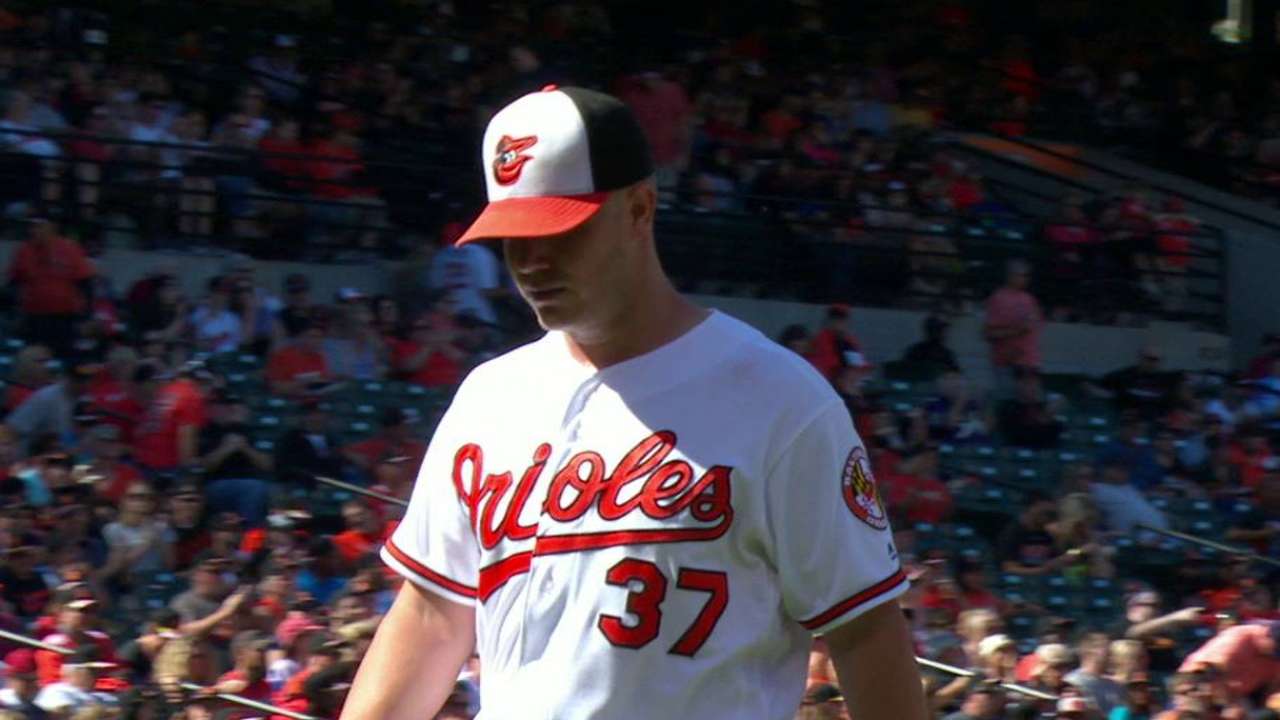 I saw a story saying the Orioles should trade guys like Manny Machado and Zach Britton now. What are your thoughts on that?
-- Scott F., Baltimore
If the Orioles get off to a poor start in 2017, they'd be crazy to not consider offers for a guy like Machado, who would command a significant haul back. It wouldn't be a popular move (neither would trading Britton), but it would have to be considered if it appears early on that the team isn't going to the postseason. Both Machado and Britton can be free agents after the 2018 season. When fans complain about a lack of moves made in offseasons like this one, it's important to note it's not always about the money. The Orioles can't make impact trades because they don't have any highly ranked prospects to do so. Guys like Machado and Britton would help re-stock the farm system, no matter how painful it may be to see them traded away.
Brittany Ghiroli has covered the Orioles for MLB.com since 2010. Read her blog, Britt's Bird Watch, follow her on Facebook and Twitter @britt_ghiroli, and listen to her podcast. This story was not subject to the approval of Major League Baseball or its clubs.