Close Hall? 10 active players on Fame's fence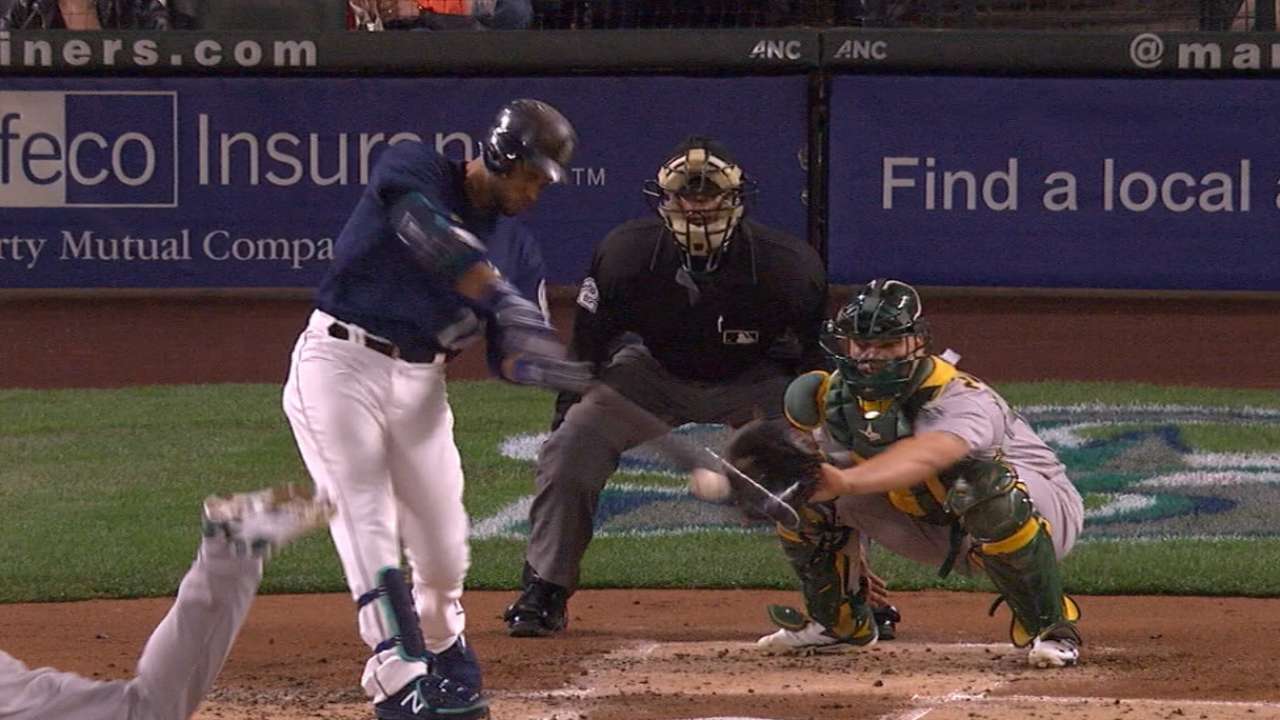 With the 2017 National Baseball Hall of Fame class to be announced on Jan. 18, we're this close to knowing who is in the next group of baseball immortals.
But what about the current players? Who has the best chances of joining the Class of 2017 sometime in the future? As Mike Petriello noted recently, there are, on average, 31 players each season who end up in Cooperstown. Ichiro Suzuki, Albert Pujols, Miguel Cabrera -- these are the easy ones. Clayton Kershaw and Mike Trout are safe bets. The tough part is predicting the rest. There are many variables over the course of a career that make forecasting future Hall of Fame classes something of a fool's errand.
Here are the still-borderline candidates -- stars who could be on their way to the Hall, but still have some work to do. (Note: The similarity scores below were devised by Bill James and in this case are the retired player who plays the same position and is the most statistically similar through their current age.)
Madison Bumgarner, LHP, age 27
100-67, 2.99 ERA, 1,381 K, 25 WAR
Everything needs to break right, but Bumgarner and Kershaw both could get to 300 wins -- a formerly magical milestone that has been written out of possibility for modern pitchers. But while Kershaw is a near-sure Hall of Famer already, Bumgarner probably needs to duplicate the outstanding six-year stretch that has started his career. Bumgarner's legendary postseason success adds to his campaign, which includes four straight sub-3.00 ERA seasons. Now he just needs volume.
Historical comp: Frank Tanana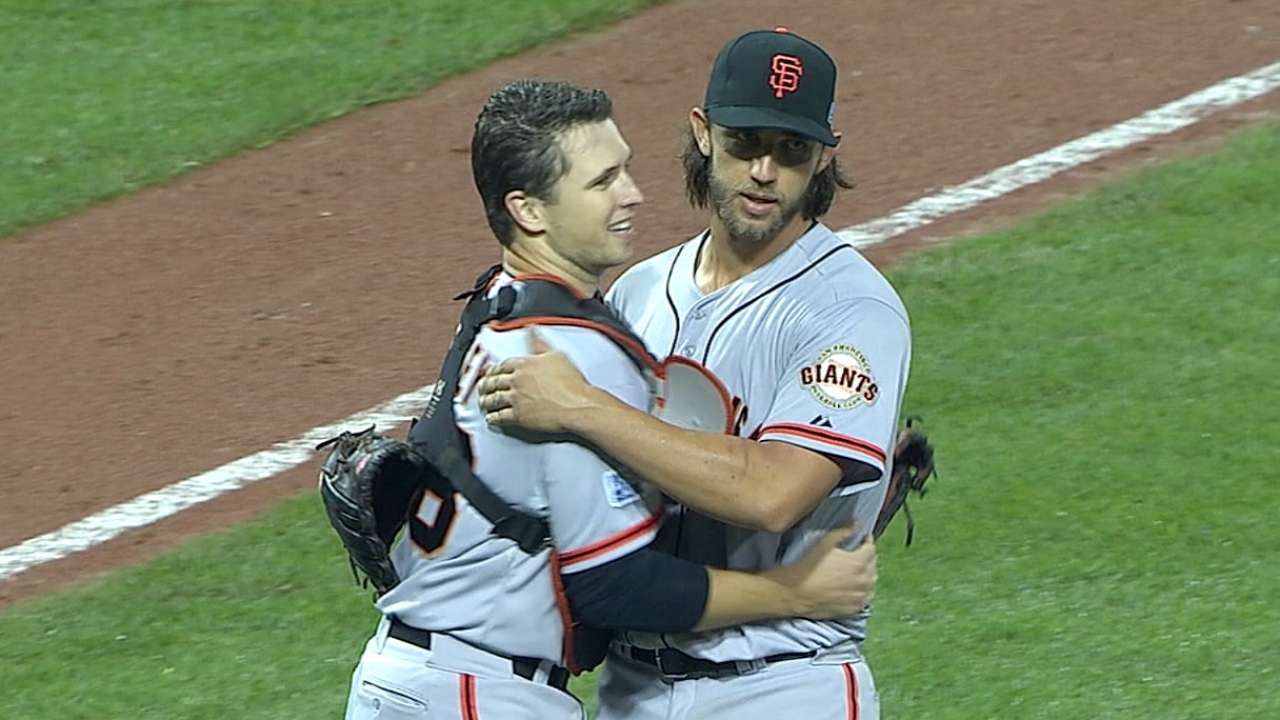 Robinson Cano, 2B, age 34
.307/.355/.498, 278 HR, 1,086 RBI, 62 WAR
A seven-time All-Star, Cano ranks in the top 10 among second basemen in doubles (479), home runs (278), hitting (.307) and slugging (.498), and he is already in the same tier in terms of career WAR as Hall of Famers Jackie Robinson, Roberto Alomar and Craig Biggio.
Given Cano is under contract for seven more seasons, he'll likely retire with all-time positional bests in several categories. At this rate, Cano needs just 113 hits per season to reach the 3,000 mark by the end of his contract. His wait for Cooperstown feels like a formality.
Historical comp: Ryne Sandberg
Aroldis Chapman, LHP, age 28
383 G, 2.08 ERA, 182 SV, 13 WAR
Relievers seem to need some shtick to impress Hall voters, and that'll be especially true of this era, with effective relievers both more plentiful and pitching in more limited roles. But Chapman could be remembered as a revolutionary -- the hardest thrower ever -- and retire the all-time leader in strikeouts per nine. He's also saved more games, by percentage, than Mariano Rivera through seven seasons.
Historical comp: N/A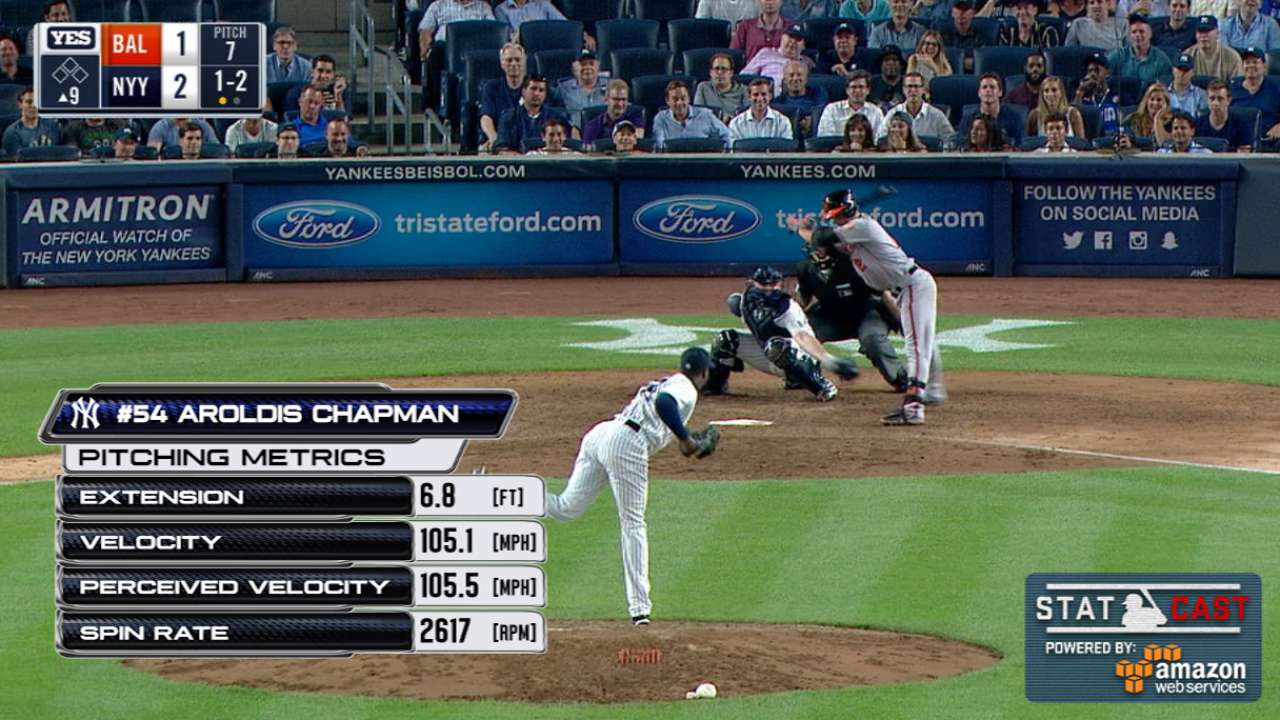 Zack Greinke, RHP, age 33
155-100, 3.42 ERA, 2,021 K, 51 WAR
Greinke is a tricky case as a consistently good pitcher with scattered peaks of complete dominance. He owns two of the best seasons (2009, '15) by a right-handed pitcher since 1990, and he ranks second in winning percentage (.664), third in ERA (3.15) and ninth in walk rate (2.20) across baseball over the last 10 years.
He'll need to finish his career with more seasons akin to his 2011-15 stretch than his lackluster first season in Arizona if he wants to bolster his dark horse candidacy for Cooperstown.
Historical comparison: Bret Saberhagen
Felix Hernandez, RHP, age 30
154-109, 3.16 ERA, 2,264 K, 51 WAR
Hernandez has an American League Cy Young Award, two other top-two AL Cy Young Award finishes, an AL wins title, two AL ERA titles, six All-Star selections, eight seasons of 200-plus innings and the third-best ERA (3.17) among active starters over the last 10 years. He also tossed a perfect game in 2012, the first in Mariners history.
After a down 2016 season, there is concern over how Hernandez's arm will respond after nearly 2,500 innings. No matter how the second half of Hernandez's career goes, his resume rivals anyone's from his era not named Kershaw.
Historical comp: Don Sutton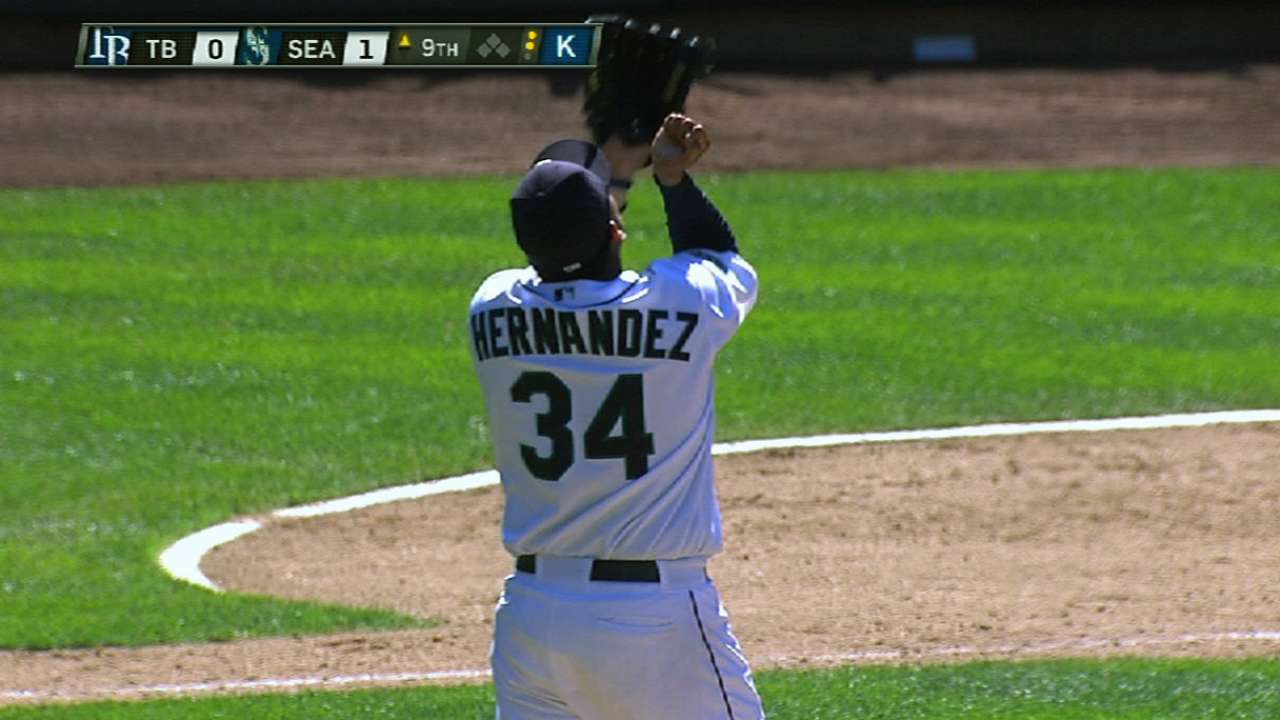 Dustin Pedroia, 2B, age 33
.301/.366/.445, 1,683 H, 133 HR, 51 WAR
Pedroia's case will likely hinge on two factors: his ability to hit traditional counting stat milestones and how heavily voters weigh his early career accomplishments. Pedroia was the third player to win a Rookie of the Year Award and an MVP Award in consecutive seasons, and he has two World Series rings with Boston, which will count for a lot.
But without much power, Pedroia's best chance at Cooperstown is probably reaching the 3,000-hit mark, a la Biggio. Pedroia needs nine more seasons at his 153-hits-per-year average to reach 3,000. Tough, but it's not impossible.
Historical comp: Biggio
Buster Posey, C, age 29
.307/.373/.476, 116 HR, 34 WAR
Posey has a National League Rookie of the Year Award, an NL MVP Award, three World Series titles, a batting crown, the second-highest OPS+ by a catcher in Major League history and a reputation as one of the game's best defensive players. He also has only 1,005 hits and 116 home runs, and he just went through one of the worst power slumps of his career.
Another decade there and Posey could be a top three catcher of all time. But does he have another decade behind the plate? And what would moving to another position full-time do to his Cooperstown case, which on the surface seems solid but historically still needs more?
Historical comp: Gabby Hartnett
Giancarlo Stanton, RF, age 27
.266/.357/.539, 208 HR, 28 WAR
Stanton has 208 home runs over seven seasons, most of them shortened by injury. If he doesn't opt out of the largest contract in sports history in 2020, Stanton will be signed for 11 more years. He needs to average just 26.5 homers per season over that span to reach 500, 35.6 per season to reach 600, and 44 per season to reach 700. You've seen the way he puts baseballs into orbit. It could happen.
Historical comp: Darryl Strawberry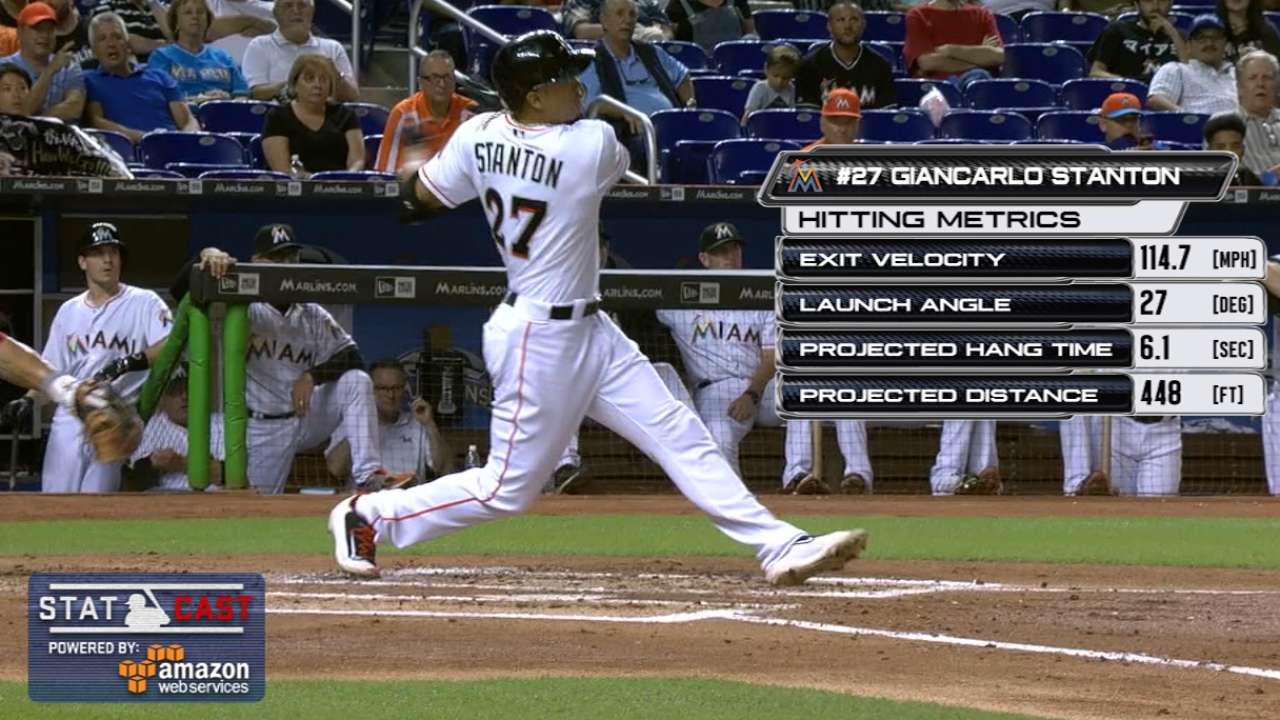 Justin Verlander, RHP, age 33
173-106, 3.47 ERA, 2,197 K, 51 WAR
Verlander is one of just 10 right-handed starters to win an MVP Award, and one of just two since 1969. He ranks top five among active pitchers in wins, starts, innings, strikeouts and complete games. He has an AL Cy Young Award, two other top-two AL Cy Young Award finishes, two wins titles, an ERA crown and four strikeout titles. His career 3.47 ERA would be the sixth highest of any player enshrined in Cooperstown.
Historical comp: John Smoltz
Joey Votto, 1B, age 33
.313/.425/.536, 221 HR, 47 WAR
Votto will be a fascinating case when his time comes: He has an NL MVP Award, four All-Star selections and five OBP titles so far. He's the 10th best in Major League history at getting on base, but few hitters have won more at-bats while being less traditionally productive.
Nobody has reached base at a better rate than Votto in baseball since he debuted in 2007, but he has just 221 home runs and 730 RBIs in 10 seasons. How will he compare to, say, Hall of Fame first baseman Frank Thomas, who reached base at a similar clip but also hit 521 home runs with 1,704 RBIs?
Votto won't approach the power numbers of others enshrined at the position. His strongest case rests in where his elite slash line ends up. Right now it is most similar to Edgar Martinez, who's had a tough time garnering Cooperstown support -- but he also has his career DH stigma to shake.
Historical comp: Jason Giambi
Joe Trezza is a reporter for MLB.com. This story was not subject to the approval of Major League Baseball or its clubs.