MLB.com Columnist
Phil Rogers
Gift exchange: 8 trades that make sense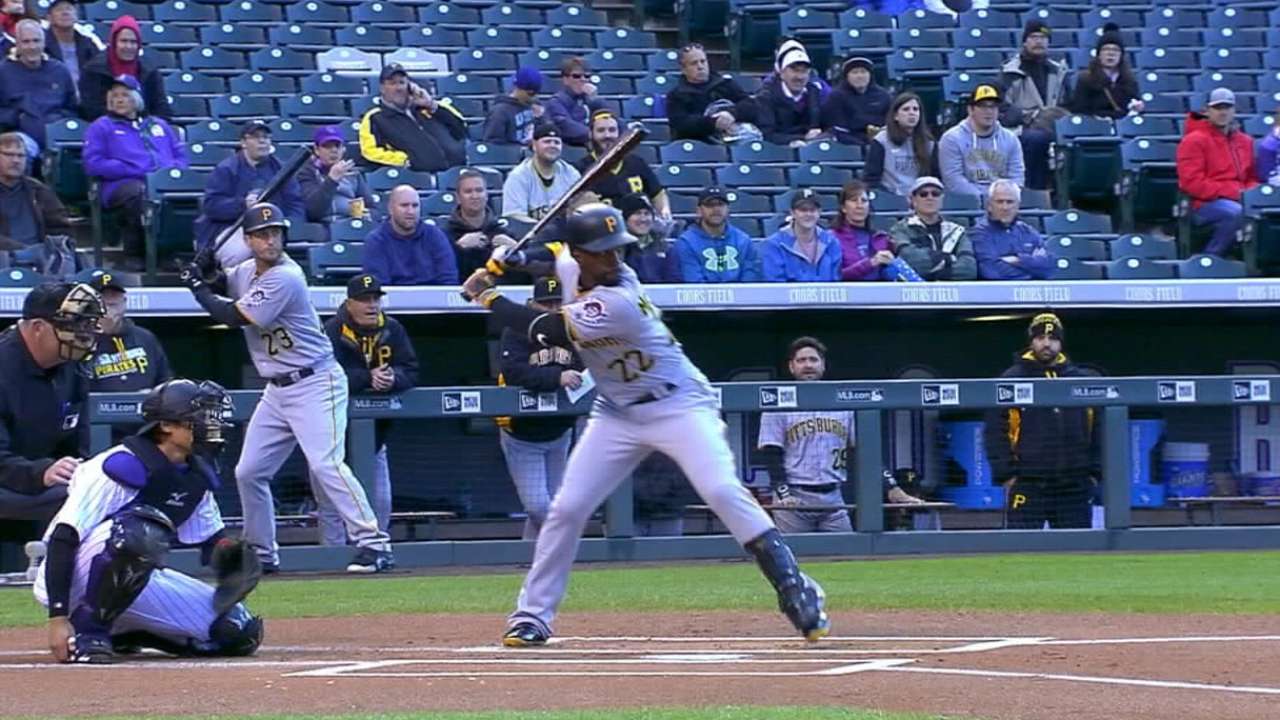 When the White Sox dealt Chris Sale and Adam Eaton at the Winter Meetings, it seemed to signal this was going to be a busy winter for trades. That hasn't materialized yet, with teams continuing to cautiously sort through the free-agent market, but the groundwork has been set for trades that could keep the Hot Stove sizzling into January.
And just in case general managers are running out of ideas, we are here to help with a few modest proposals that make sense for everyone involved. There's no way to know what the exact packages will look like, but here are some trading partners and combinations that could create headlines. (Note: When prospects are listed we include their ranking within their current farm system according to MLBPipeline.com.)
YANKEES/ROYALS
Deal: LHP Danny Duffy to Yankees for infielder Jorge Mateo (No. 3 prospect) and LHP Ian Clarkin (No. 17).
While Duffy turned a corner last season and could be Kansas City's Opening Day starter, he can be a free agent after 2017. He could work behind Masahiro Tanaka and Michael Pineda for the Yankees next season, helping them compete for a postseason spot, and could be signed to an extension at some point. Mateo, who is blocked by Didi Gregorius and Gleyber Torres, is a toolsy speedster who will play in Double-A this season, and could be Alcides Escobar's long-term replacement. Clarkin, a 2013 first-round pick, has been slowed by injuries, but is healthy heading into his age-22 season.
PIRATES/WHITE SOX
Deal: LHP Jose Quintana to Pirates for CF Austin Meadows (No. 2 prospect), infielder-outfielder Adam Frazier and RHP Clay Holmes (No. 11).
We did a full breakdown of Quintana trade scenarios, and this one still makes a lot of sense. The Pirates have been nurturing Meadows, one of the most complete position players in the Minor Leagues, to replace Andrew McCutchen. But this trade extends the window to get Pittsburgh deep into the postseason with the franchise icon, who has two years left on his contract. Alongside newly signed free-agent starter Ivan Nova, Quintana would be a fine olive branch to show McCutchen that the front office still believes in him, and the team around him.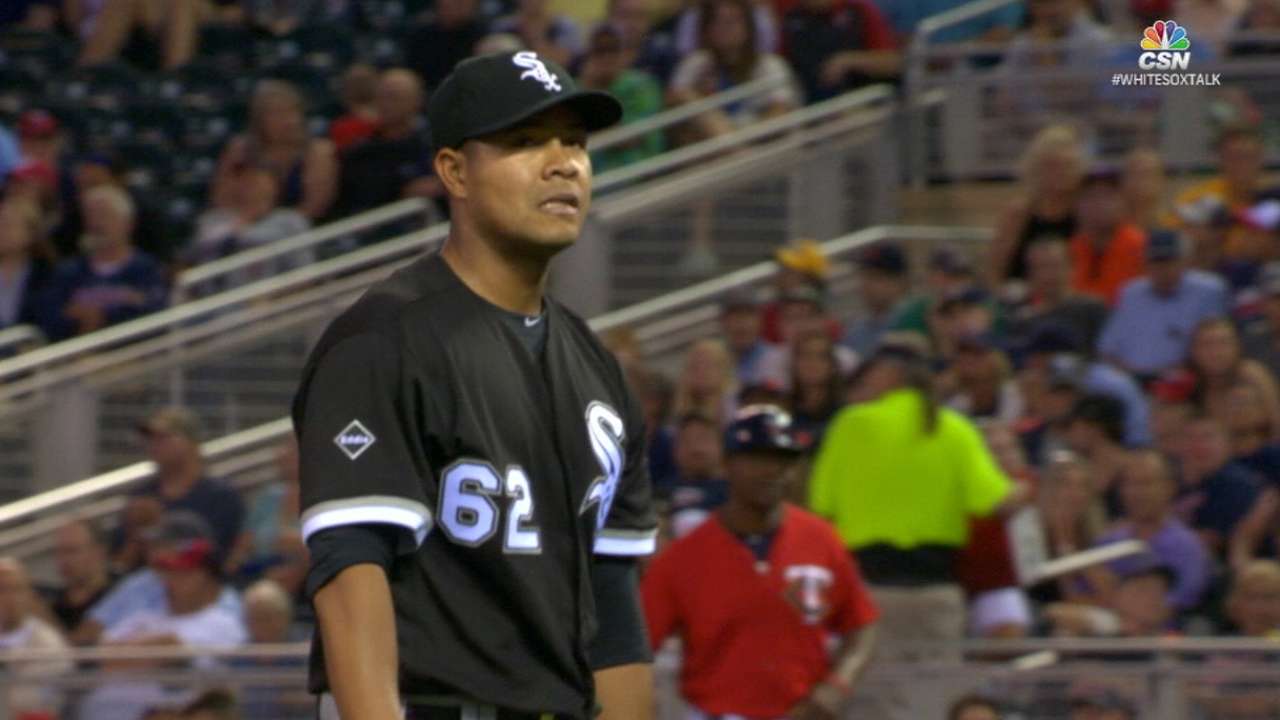 DODGERS/PIRATES
Deal: McCutchen and infielder-outfielder Josh Harrison to Dodgers for OF Yasiel Puig, RHP Jose De Leon (No. 2 prospect), OF Alex Verdugo (No. 3).
For the right package, the Dodgers could potentially do some one-stop shopping to rearrange the outfield, and fill a vacancy at second base. Both McCutchen and Harrison are strong clubhouse types, which never hurts. Bucs manager Clint Hurdle could mesh well with Puig, and the haul of prospects could help the Pirates contend again in 2018 or '19, even if McCutchen's departure continues the backward momentum that started last season. (MLB Network Radio's Jim Bowden first mentioned the idea of a McCutchen-Harrison combination trade.)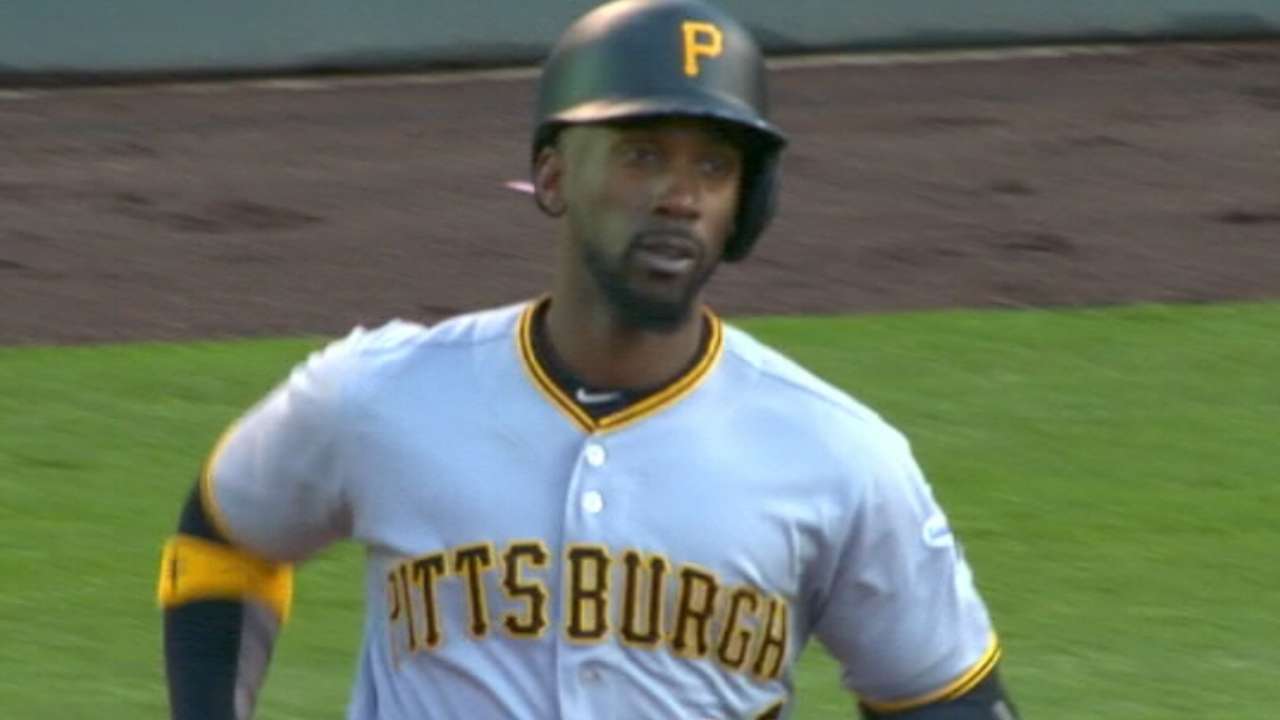 PIRATES/WHITE SOX/DODGERS
Deal: Three-team swap that is a variation of the two above. Dodgers land McCutchen, Pirates get Quintana and White Sox add two prospects apiece from both organization (say De Leon (No. 2) and infielder Willie Calhoun (No. 4) from the Dodgers and 1B Josh Bell (No. 3) and C Elias Diaz (No. 9) from the Pirates).
Quintana, who is under control for four years at a bargain price, is actually the headliner in this deal, not Cutch. The Pirates can move Starling Marte to center, plug in Meadows in left and grab a first baseman off the bloated free-agent market (Chris Carter, Mike Napoli or maybe even Mark Trumbo).
TIGERS/GIANTS
Deal: OF J.D. Martinez to Giants for RHP Hunter Strickland.
Martinez, who can be a free agent next winter, slots into left field for the Giants, whose only significant addition so far has been closer Mark Melancon. Strickland, who has four years of team control remaining, offers the Tigers a power arm to set up Francisco Rodriguez, and perhaps even close if K-Rod is traded away. Detroit saves a little cash and gets more athletic, with Steven Moya or Anthony Gose replacing Martinez, who ranked last among regular right fielders with -22 Defensive Runs Saved in 2016.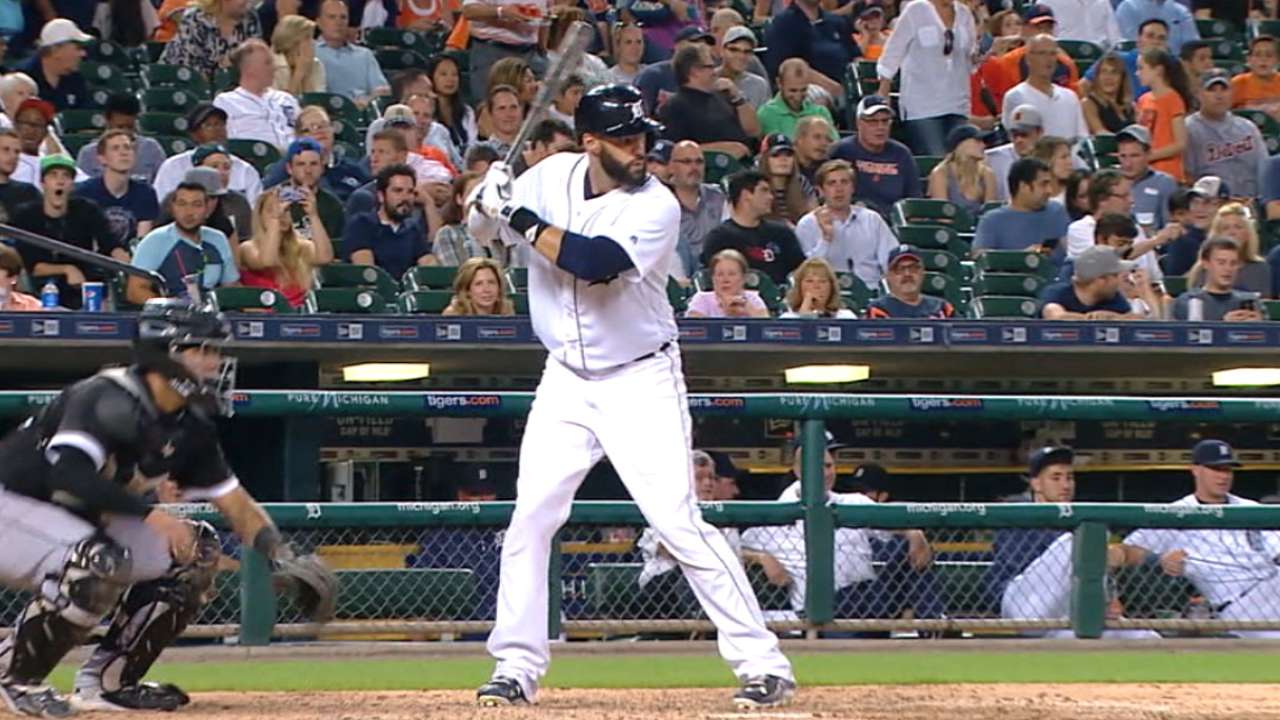 CARDINALS/TWINS
Deal: 2B Brian Dozier to Cardinals for 2B Kolten Wong, RHP Luke Weaver (No. 2 prospect), LHP Austin Gomber (No. 18).
Underrated both as a fielder and a baserunner, Dozier would be a major addition for St. Louis. Weaver struggled when he reached the Majors last season, but would be the Twins' most advanced pitching prospect, possibly slotting into the rotation out of Spring Training. Wong could benefit from a fresh start. Gomber showcased his fastball/changeup combination in the Arizona Fall League (5-1, 2.14 ERA in 33 2/3 innings).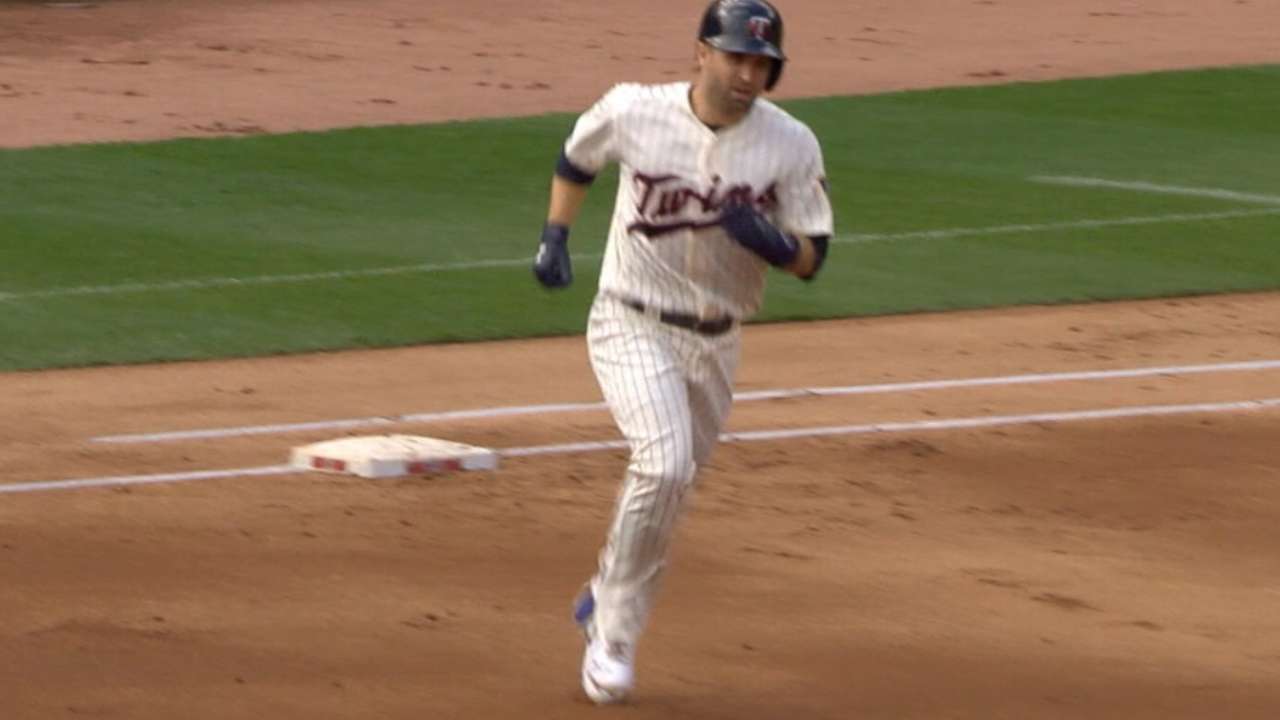 NATIONALS/WHITE SOX
Deal: RHP David Robertson to Nationals for C Pedro Severino (No. 11 prospect).
The Nats asked about Robertson when they did the Eaton trade. Severino addresses the White Sox need for a catcher to handle their young power arms, and appears expendable with Derek Norris having been acquired to replace Wilson Ramos.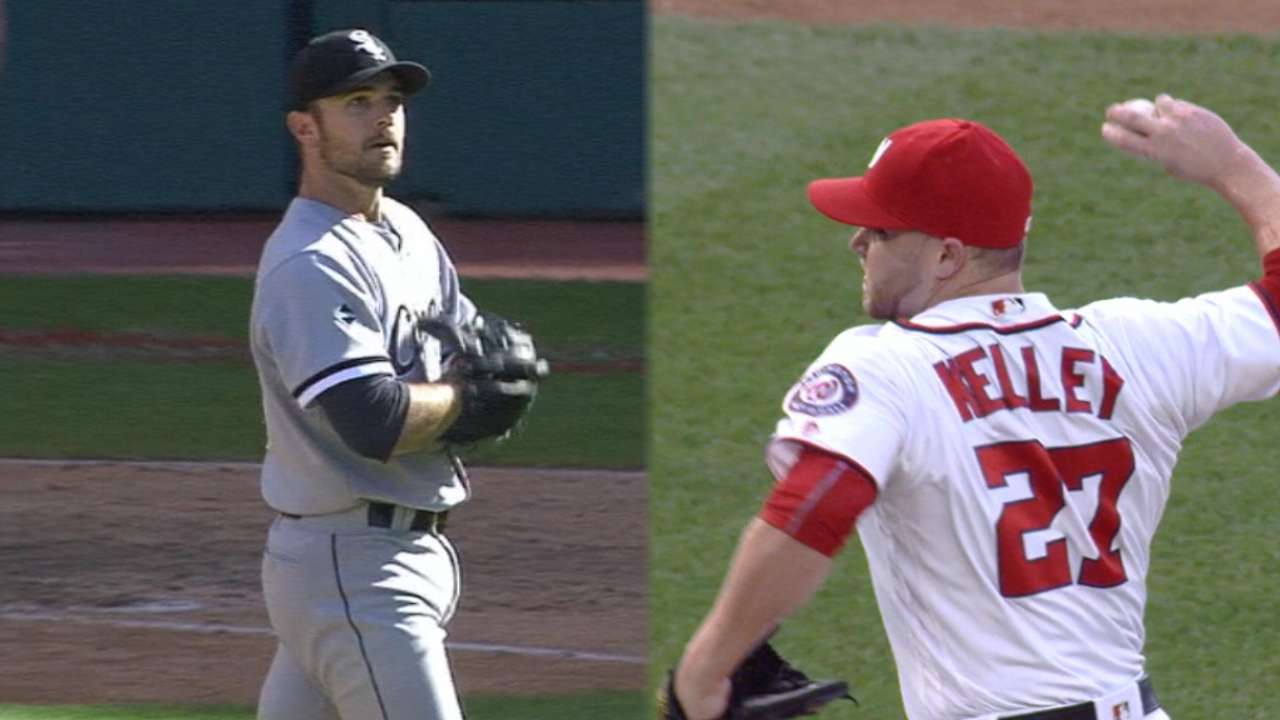 BREWERS/RED SOX
Deal: 3B/utility man Hernan Perez to Red Sox for C Blake Swihart, LHP Henry Owens.
Perez isn't a big name, but he's one of the most versatile players in the game, valued for his baserunning and ability to play multiple positions, as well as the ability to hit double-digit home runs. The stock in both Swihart and Owens has dipped, but both could thrive with a rebuilding team.
Phil Rogers is a columnist for MLB.com. This story was not subject to the approval of Major League Baseball or its clubs.