Twins have reasons to trade or keep Dozier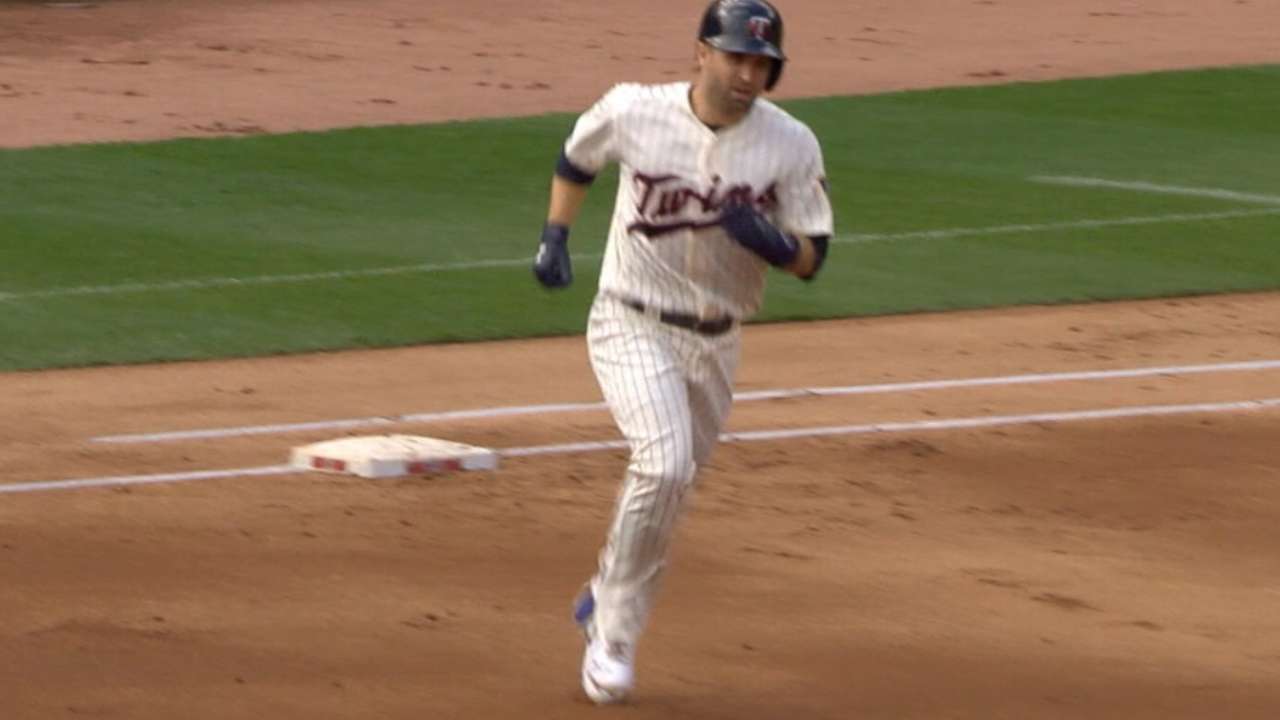 MINNEAPOLIS -- Coming off a 42-homer season with two years and $15 million left on his contract, Twins second baseman Brian Dozier obviously has plenty of trade value.
Dozier, who hit .268/.340/.546 with 99 RBIs and 104 runs scored, was one of the best players in the Majors in 2016, finishing 13th among position players with 5.9 Wins Above Replacement, per Fangraphs.com. He's also considered a leader in the clubhouse and is perhaps the club's most marketable star.
The new front office led by Derek Falvey and Thad Levine continues to listen in on Dozier, with the Dodgers being the most likely landing spot due to their top farm system led by right-hander Jose De Leon. But it doesn't mean the Twins have to or will trade Dozier this offseason, as they're waiting for the right package of prospects.
It's always a tricky situation trading a star player, and so here's a deeper look at the pros and cons of trading Dozier this offseason.
Why it makes sense to trade Dozier
1. Selling at peak value: With his breakout season that saw him belt an astonishing 28 homers after the All-Star break, Dozier will never have a higher trade value. His contract also remains incredibly team-friendly, which enhances his value. If the Twins wait until the All-Star break, they'll get less of a return because the other club will have Dozier under contract for a shorter period of time. Waiting also runs the risk of Dozier going through a first-half slump like he did in 2016.
2. Helps club acquire young talent: The Twins need starting pitching, and trading Dozier would be an avenue toward addressing that goal. Dozier would likely bring back at least three prospects, and the Twins would want the package to be led by a potential future ace such as De Leon. It would signal a step backward this year, but could set the Twins up for future success with young, controllable assets.
3. Opens up second base: There are still those in the organization who believe Jorge Polanco is better suited for second base long-term than shortstop, and trading Dozier would allow Polanco to play second. Eduardo Escobar or an outside addition would start at short in that scenario. The Twins are willing to let Polanco grow into shortstop if they keep Dozier, but a move to second would help the club defensively.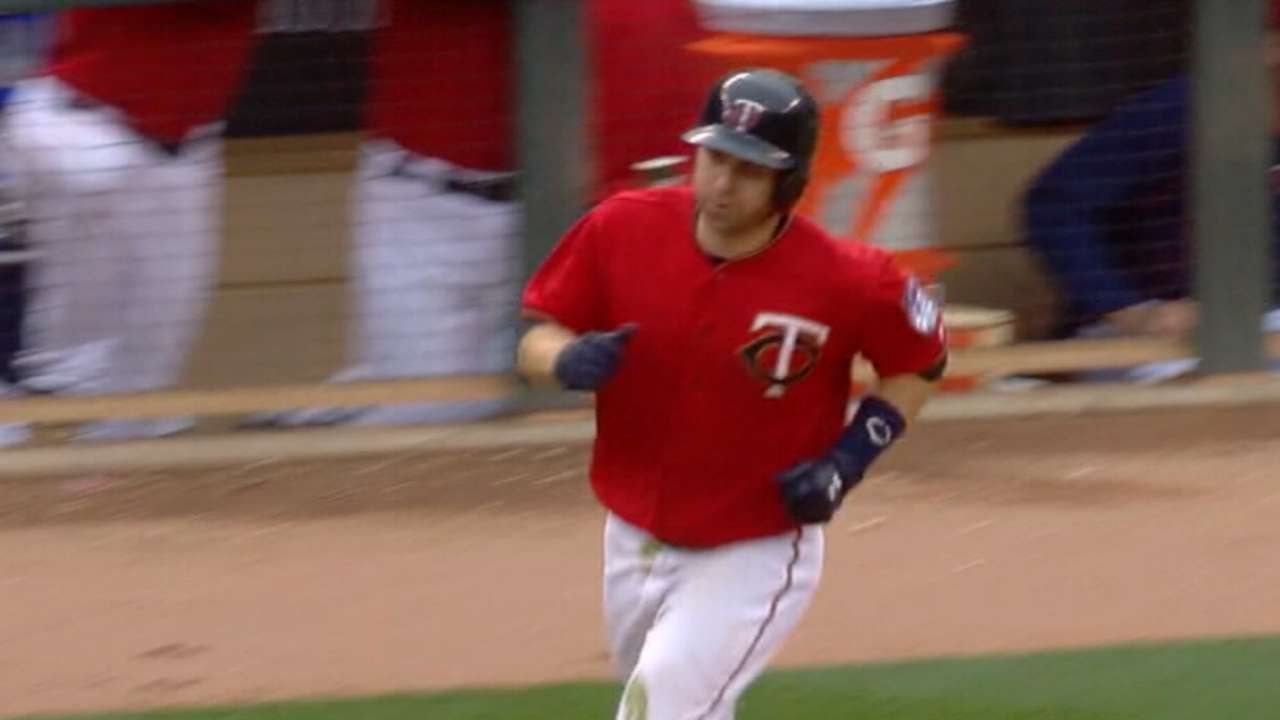 Why not to trade Dozier
1. On-field production: While Dozier may never hit 40 homers again, based on his track record he's still a sure thing to be one of the better hitting second basemen the next two seasons. It's always a risk to trade a veteran player because prospects don't always pan out. With Dozier, the Twins know they'll have a run producer at or near the top of the lineup to go along with his solid defense. His contract is also so affordable it won't keep them from making other moves.
2. Leadership ability: Dozier is undoubtedly the clubhouse leader, especially after the retirement of Torii Hunter before the 2016 season. Third baseman Trevor Plouffe was also a leader in that clubhouse, and if both are gone next year, it'll lead to a void in leadership, which wouldn't be a good thing with such a young roster.
3. Marketability: With his talent and charisma, Dozier has become the Twins' most marketable player and many fans won't be happy if he's traded. The club does have emerging young talents such as Byron Buxton to build around, but Dozier is currently the face of the franchise along with Joe Mauer, and losing him would be an initial blow to the fans.
Rhett Bollinger has covered the Twins for MLB.com since 2011. Read his blog, Bollinger Beat, follow him on Twitter @RhettBollinger and listen to his podcast. This story was not subject to the approval of Major League Baseball or its clubs.