Swanson goes back to roots, switches to No. 7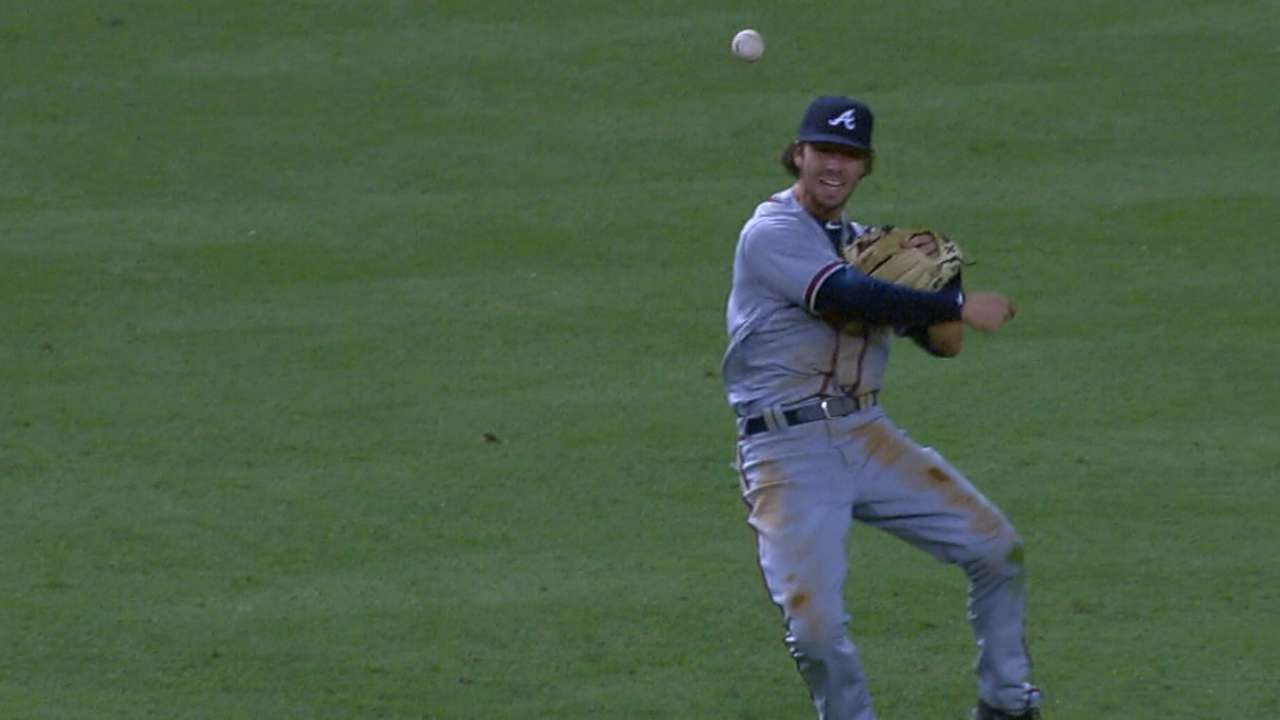 ATLANTA -- There's a strong possibility Dansby Swanson will fill the second spot in the Braves' lineup when the 2017 season begins. But the young shortstop will no longer be wearing the No. 2 jersey that he was given after making his Major League debut this year.
Swanson tweeted that he will be switching back to the No. 7 jersey that he donned during his brief Minor League stint and throughout his heralded career at Vanderbilt University. Major League Baseball approved the change after reaching a financial agreement with Swanson to compensate for the already-manufactured merchandise that linked Swanson to the No. 2 jersey.
It's official! Happy to announce that I will be switching from number 2 back to number 7

— Dansby Swanson (@LieutenantDans7) December 21, 2016
When Swanson debuted with Atlanta in August, the No. 7 uniform was being worn by Gordon Beckham, who was traded to the Giants during the regular season's final week. But it was always assumed this number would be given to Swanson before the upcoming season.
Swanson is certainly not the first top prospect to switch jersey numbers during the early portion of a career. Before being assigned his now-retired No. 10 Braves jersey, Chipper Jones wore No. 16 when he made his 1993 big league debut.
MLBPipeline.com ranks Swanson as the game's No. 4 overall prospect, placing him behind only Yoan Moncada (White Sox), J.P. Crawford (Phillies) and Lucas Giolito (White Sox).
Swanson batted .302, tallied three home runs and compiled an .803 OPS over the 38 games he played for Atlanta this year. He consistently batted near the bottom of the lineup as he got his feet wet during this successful stretch. But the Braves have hinted they may move him to the No. 2 spot in the order, where he'd be sandwiched between leadoff hitter Ender Inciarte and Freddie Freeman.
"I think Dansby can pretty much handle anything we throw at him after what I witnessed," Braves manager Brian Snitker said. "That kid is a baseball player. He jumped in there at the end of the season and showed he belonged. It's not easy for a young guy to hit eighth, but he made all of the right adjustments."
Mark Bowman has covered the Braves for MLB.com since 2001. This story was not subject to the approval of Major League Baseball or its clubs.