Rox promote four Minors coaches for 2017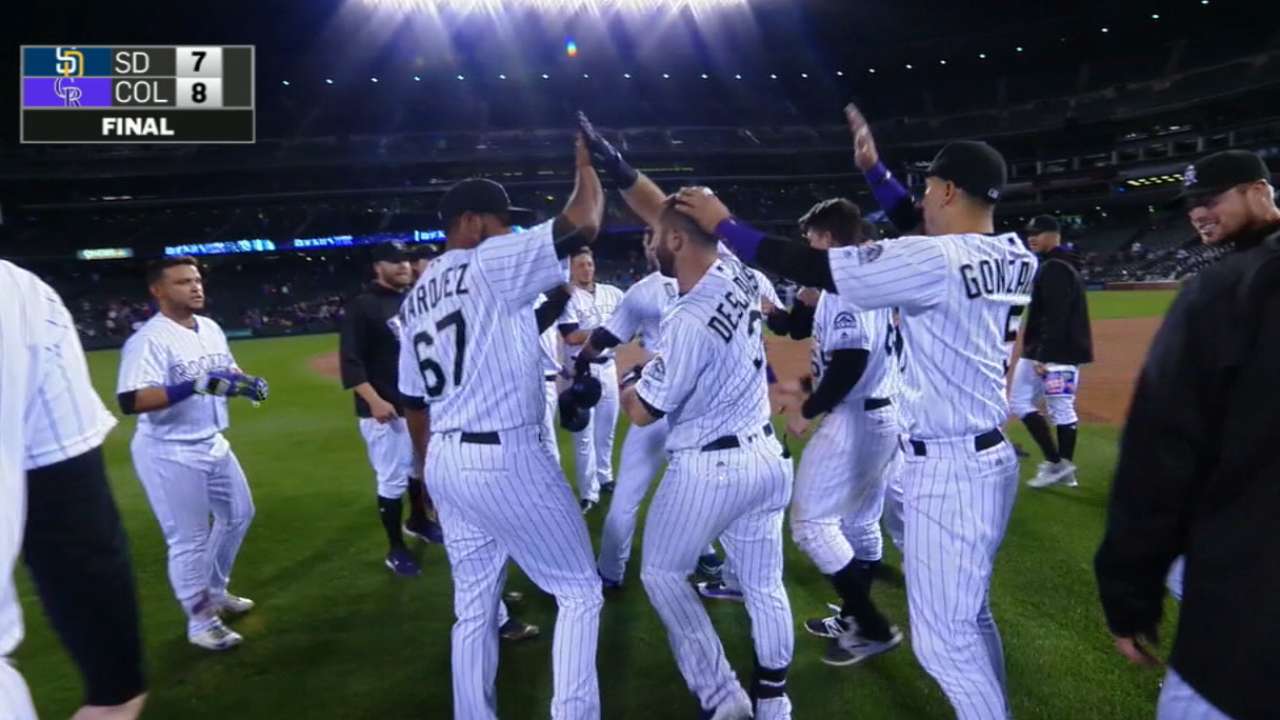 DENVER -- The Rockies' recognition that they needed more than one hitting coach, and their acknowledgement that they had a lot of internal coaching talent, drove the four additions they made to the staff.
Manager Bud Black and general manager Jeff Bridich announced the following assignments Thursday morning:
• Duane Espy, 64, will be the hitting coach after two seasons as the Minor League hitting coordinator. He was the Rockies' hitting coach for four seasons under manager Clint Hurdle (2003-06). He was also the Padres' hitting coach for 2 1/2 seasons ('00-03) under Bruce Bochy. Espy has worked for the Rockies organization since '03, and he has served as a manager, coach and instructor for 21 years with the Padres, Giants and Brewers.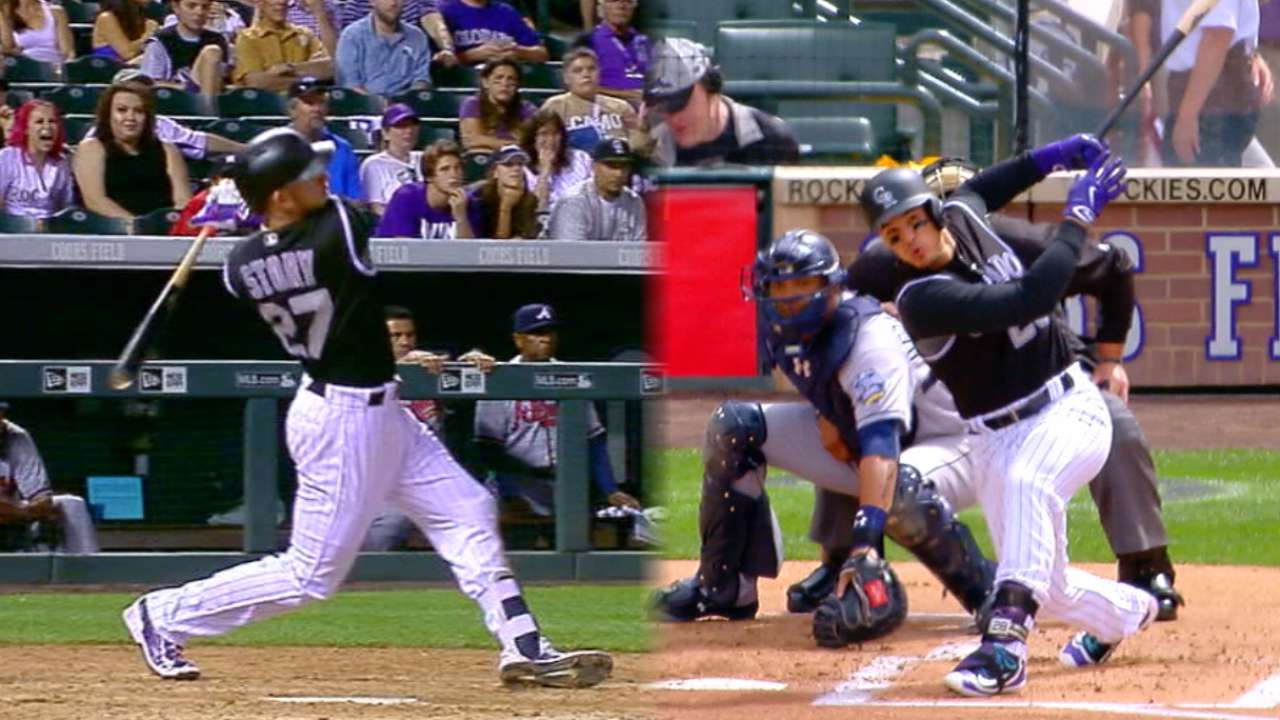 • Jeff Salazar, 36 -- a onetime Rockies player (2006) who also played for the D-backs ('07-08) and Rays ('09) -- will be the new assistant hitting coach after two seasons as hitting coach at Double-A Hartford.
• Tony Diaz, 39 -- who spent 17 seasons in the Rockies' system as a coach and development supervisor -- will be the first-base coach. Diaz's duties will include baserunning, scouting opposing pitchers and helping with infield play.
• Ron Gideon, 52 -- entering his 21st season in the organization in various coaching, supervising, managing and coordinating roles, and his 26th as a professional coach -- will join the staff for his first Major League season in the outfield and other areas.
Among Diaz, Espy, Gideon and Salazar there are a combined 81 years of professional coaching experience, including 53 with the #Rockies. pic.twitter.com/iVMGFvQ9NW

— Colorado Rockies (@Rockies) December 22, 2016
This offseason, Black hired former Marlins manager Mike Redmond as the bench coach. Third-base coach Stu Cole, pitching coach Steve Foster and bullpen coach Darren Holmes were retained from former manager Walt Weiss' staff.
Most teams in recent years have gone to two hitting coaches, a much later development than the move to multiple pitching coaches. But in his interview with the Rockies, Black said it was essential, and Bridich agreed.
Black was a pitcher for the Giants the early 1990s, while Espy coached at the Minor League level. And Salazar interviewed for a player-development job with the Angels after the season while Black was still with Los Angeles in a special advisor capacity. Black said the way Espy and Salazar -- who has received high marks for his work with David Dahl and Raimel Tapia -- have worked together in the past will allow them to divide duties smoothly.
"What really became apparent to me, when I talked to both Duane and Jeff, was their relationship over the last couple of years as hitting coordinator and Double-A hitting coach," Black said. "You could see how well those two worked together.
"You see Duane, where he is in his career and where you see Jeff in his career -- those guys are very collaborative. Those guys will figure out what to do, and they'll do everything."
Much of Diaz's work has come at the Rookie level, acclimating young players to pro ball and helping Latin American players transition to the U.S. He is the author of "Practical English for Latin Players," and he also managed the Salt River Rafters in the Arizona Fall League in 2016.
"Talking to Tony a couple of different times on the phone, I've found this guy to be extremely passionate about coaching and teaching," Black said. "The content was great, and talking to others from outside the organization, his ability to translate into a Major League coach and have an impact with us was something that came to the forefront."
One of Gideon's first assignments will come before Spring Training.
"He's so versed in so many areas," Black said. "He's going to do some work pretty immediately with Ian Desmond [who signed a five-year, $70 million contract this month and plans to convert to first base], so he's going to get some work ... early in January.
"He'll be able to help me and help Mike Redmond see the game through his eyes as well, but his focus will be on the outfield play. And in Spring Training, he'll have a big voice in how we're running, and a lot of the organization stuff that we need during the course of eight months, February through October."
Bridich said the promotions were difficult because the Rockies took 81 combined years of coaching experience, including 53 from their organization, out of the player-development system.
"We feel like we've got so many highly qualified coaches internally and people internally that we believe in and have tone a great job and continue to do a great job," said Bridich, who was player development director from 2011-14. "These are very difficult decisions, and painstaking decisions. And here were a lot of very qualified people externally, as well."
Thomas Harding has covered the Rockies since 2000, and for MLB.com since 2002. Follow him on Twitter @harding_at_mlb, listen to podcasts and like his Facebook page. This story was not subject to the approval of Major League Baseball or its clubs.