Additions to strong core have Rox optimistic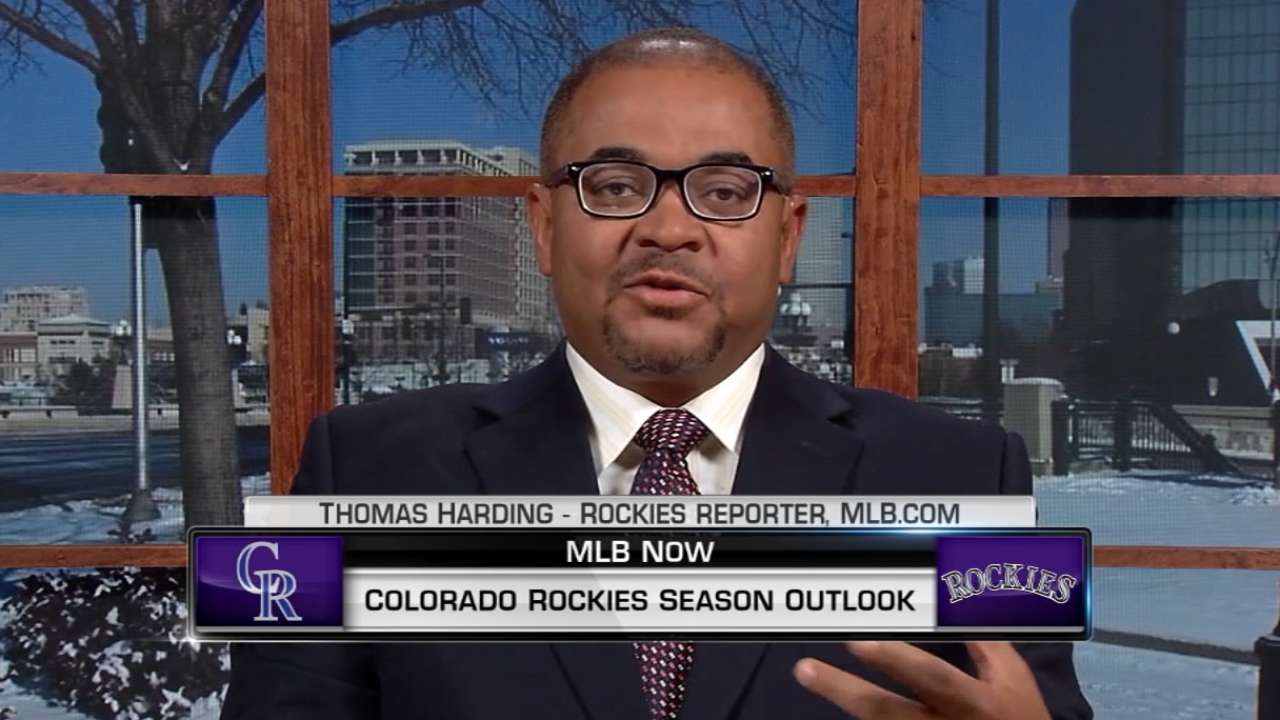 DENVER -- The Rockies have undergone something of a transformation for 2017, building a roster they hope can lift them above the 75-87 record they posted in 2016 and into contention.
When first baseman Ian Desmond and left-handed relief pitcher Mike Dunn signed with the club this month, both said that folks who pay attention see the Rockies as a team on the rise.
The activity by general manager Jeff Bridich, who spent $89 million on the two -- $70 million for five years on Desmond and $19 million over three on Dunn -- is drawing attention now. Beyond the club's work in free agency, a careful plan of drafting or signing and developing young players has made the Rockies, under new manager Bud Black, a team to watch in the National League West.
"Players are interested in playing with good players on a good team," Bridich said the day Dunn signed. "So there probably is something to efforts being made in a serious manner to add talent to an already talented group of players. You can tell. … Players pay attention to what's going on.
"They recognize the players that they play against. Playing against our guys and taking a look around, I don't feel any need to personally sell that. We talk about direction. We talk about what our priorities are and what our goals are for the near future."
The Rockies have an open 40-man roster spot and open minds, should they attempt to add more talent, but even if they hadn't signed Desmond and Dunn, they would be in solid shape.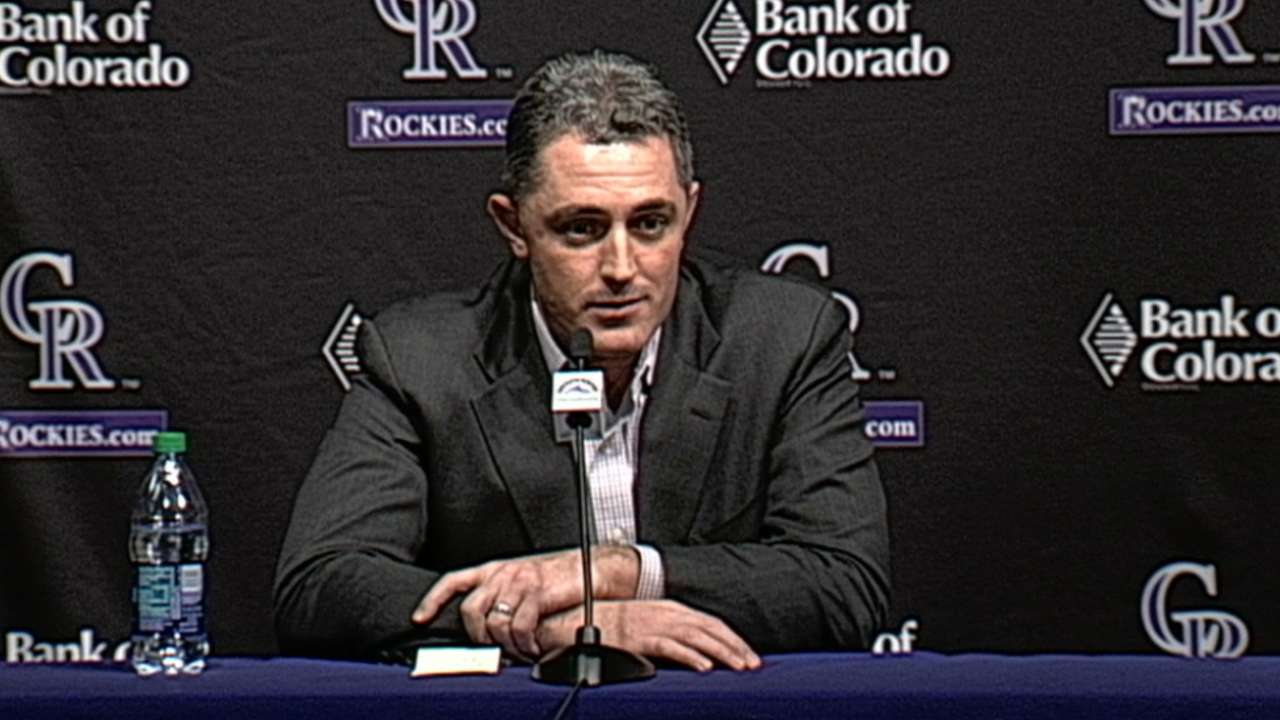 Nolan Arenado has tied for the NL home run lead each of the last two years (42 and 41, respectively), DJ LeMahieu won the 2016 NL batting title (.348), Charlie Blackmon was the NL's best leadoff hitter in terms of power (29 homers) and OPS (.935 in 631 leadoff plate appearances), Trevor Story led Major League rookies in homers (27) despite playing just 97 games and Carlos Gonzalez made his third career All-Star Game appearance. Add to that a young and improving rotation, and suddenly the Rockies look better able to compete with the Dodgers and Giants, who have dominated the NL West in recent years.
How 2017 plays out for the Rockies could depend on questions that will be answered this offseason and beyond.
1. What's next?
Dunn joins a bullpen that should receive better work from lefty Jake McGee, who was slowed and at times knocked out of action by a knee injury, and righty Adam Ottavino, who didn't pitch until the second half and wasn't at peak sharpness due to Tommy John surgery. But will the Rockies grab another reliever through free agency or the trade market?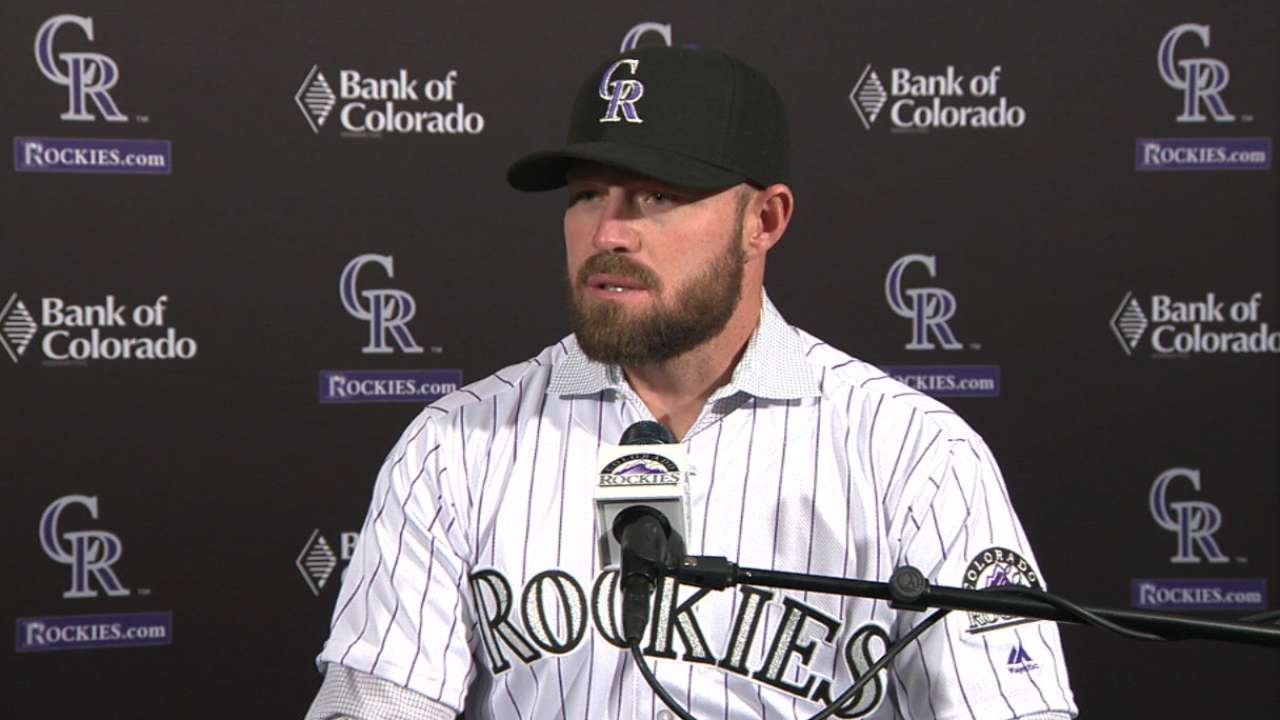 Teams looking to deal with the Rockies covet a cadre of young players -- such as outfielders David Dahl and Raimel Tapia, who both debuted in 2016 -- and, especially, Blackmon, who is under club control in '17 and '18. Trade rumors involving Blackmon have the Rockies insisting on receiving frontline young starters, such as the Blue Jays' Marcus Stroman, the Orioles' Kevin Gausman or arms from the Rangers' system.
While the terms of deals for free-agent sluggers Mark Trumbo and Edwin Encarnacion may seem prohibitive, and the Rockies are monitoring those markets rather than actively negotiating, there remains a chance their demands could drop to the Rockies' level.
"We'll be paying attention and we're going to continue to have conversations, whether it's agents and free agents or teams about trades," Bridich said. "We'll utilize this time in the winter to our fullest capability. ... We're going to continue to do our jobs, and that is to be conversational. We feel if there is reason to be aggressive, we're going to be aggressive."
2. Is it extension season?
Gonzalez, due about $20.4 million this year, is in the final year of his contract, and Arenado is in the second of four arbitration years. Will the Rockies extend Gonzalez to keep him in the fold longer? Will they sign a long-term deal with Arenado that could eliminate some of his years of free agency? Bridich said he has focused on acquiring talent thus far, not examining the contracts of current players.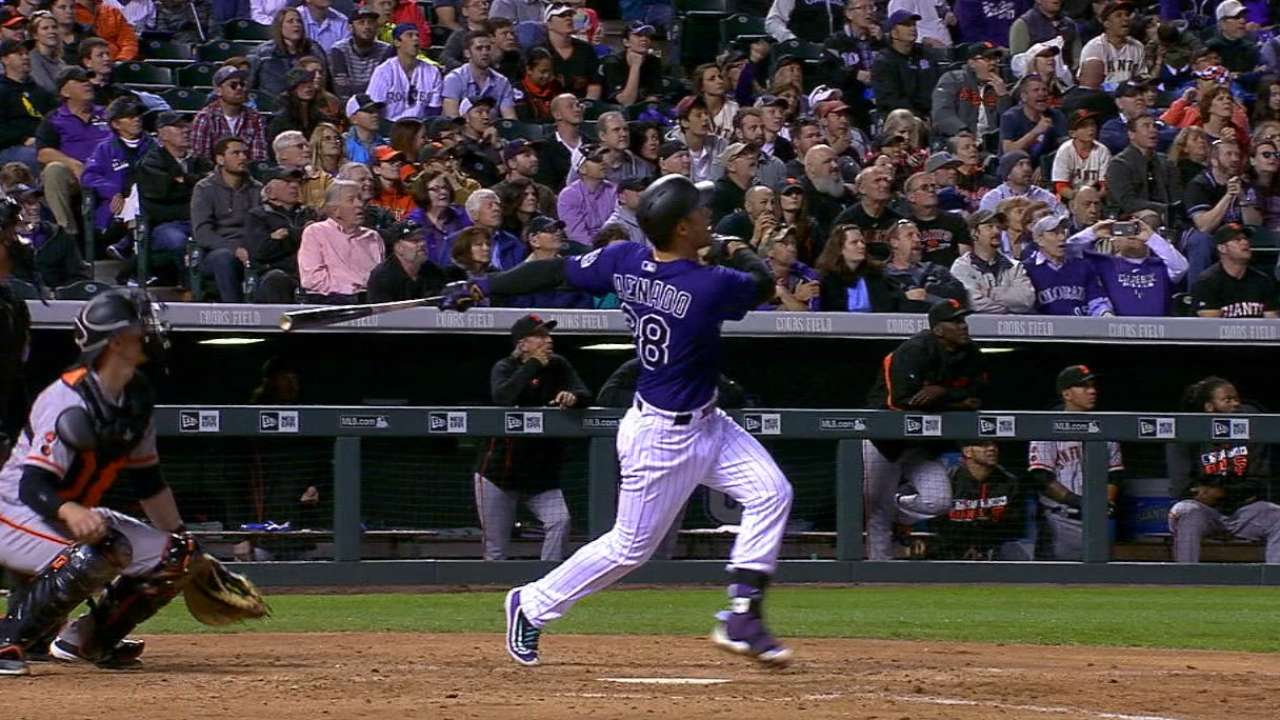 3. What's next from Nolan?
Arenado challenged himself to play as many games as possible in 2016 and finished the season with a career-high 160. Once criticized for not walking enough, he drew 68 free passes in 2016 -- double his total from '15. Best of all, Arenado, who will turn 26 on April 16, could still be years from his prime.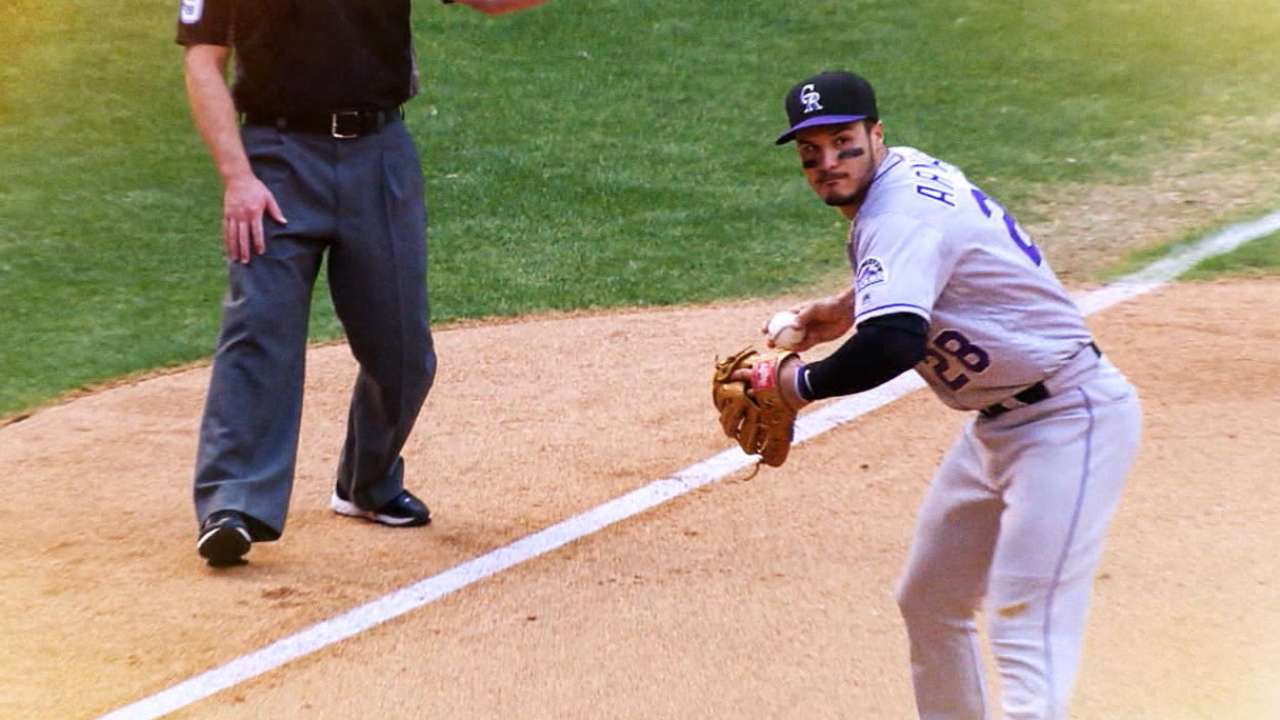 Oh, yeah, there's the defense. Arenado is the first third baseman in history to begin a career with Gold Glove Awards in four straight seasons.
4. Can a manager who knows the mound help young arms find success?
The Rockies have renewed optimism for a handful of their starting pitchers: Jon Gray led Major League rookies with a Rockies rookie-record 185 strikeouts; Chad Bettis is expected to make a full recovery from testicular cancer surgery if follow-up bloodwork goes as planned; Tyler Chatwood went 8-1 with a 1.69 ERA in 13 road starts; former first-rounder Tyler Anderson debuted in the Majors with a 3.54 ERA last year.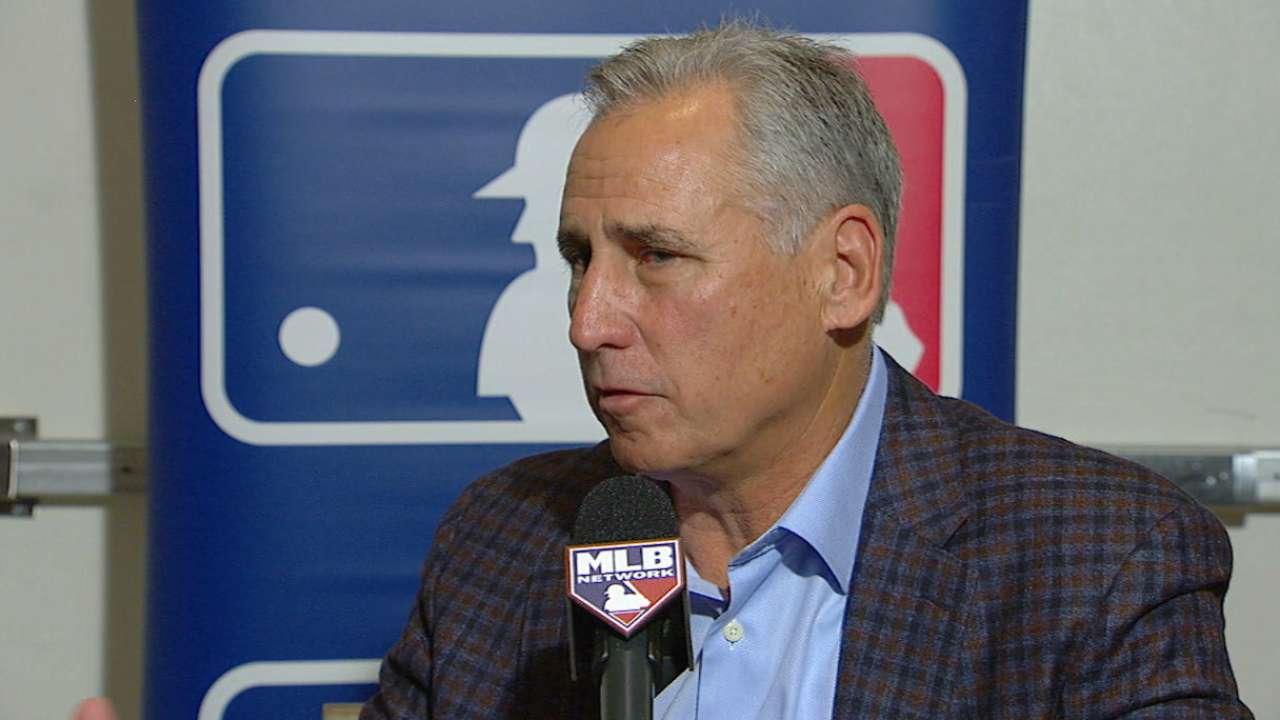 Enter Black, who is the first former pitcher to manage the Rockies. Black has also experienced Coors Field's thin air from the other side, having managed the Padres from 2007-15.
5. Will the Rockies stick with their young catchers?
The Rockies have said they are content using second-year catcher Tony Wolters and rookies Tom Murphy and Dustin Garneau. However, Bridich said in December that he could explore adding a veteran at some point before Spring Training. Depending on the club's roster situation, an incoming catcher could arrive on either a Major League or Minor League deal.
Thomas Harding has covered the Rockies since 2000, and for MLB.com since 2002. Follow him on Twitter @harding_at_mlb, listen to podcasts and like his Facebook page. This story was not subject to the approval of Major League Baseball or its clubs.