Former OF Pierre rooting for alma mater in Arizona Bowl
South Alabama playing second bowl game in school history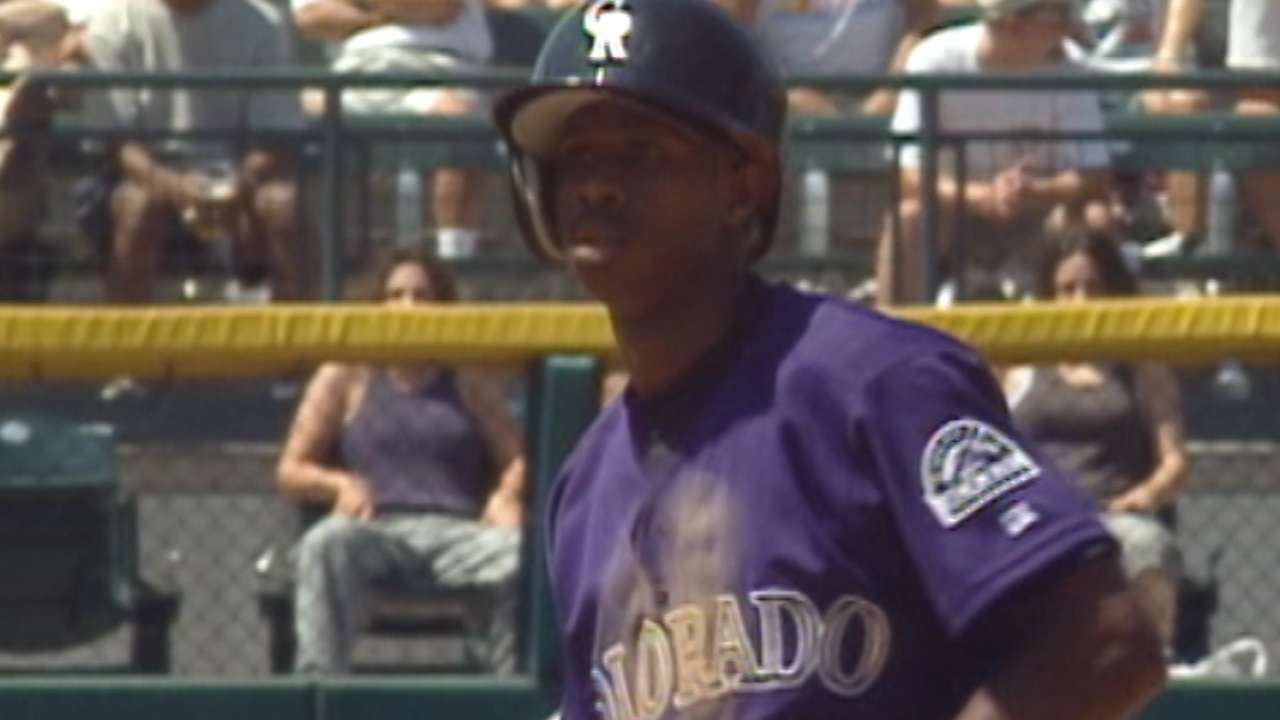 DENVER -- The University of South Alabama football program is headed to the NOVA Home Loans Arizona Bowl on Dec. 30 in Tucson, Ariz. Just maybe, the Old Pueblo will be as kind to the Jaguars as it was to one of their proudest former athletes -- 14-year Major League center fielder Juan Pierre. The 3:30 p.m. MT matchup against Air Force Academy will be streamed live at https://campusinsiders.com/nova-arizona-bowl.
The Rockies drafted Pierre in the 13th round of the 1998 MLB Draft. Starting in '99, his first Spring Training, Pierre caught the eye of coaches and front-office members for the Rockies, who then trained at Hi Corbett Field in Tucson. Before or after workouts, Pierre would enlist members of the coaching staff to practice his bunting. With well-above average speed, Pierre made the bunt a signature move. He finished with at least 217 career regular-season bunt hits (the stat was not tracked until 2002, his third season).
• Buy tickets | Watch
Pierre credits the foundation he received at South Alabama as part of the reason for his dedication and work ethic. The former outfielder then spent his first three seasons with the Rockies, which means he is quite familiar with the Air Force Academy in Colorado Springs. But his heart is with South Alabama.
"It's really exciting," Pierre said. "When I was there, they didn't have a football team. I'm really excited to see the strides they've made in such little time. Football is real big in Alabama. You've got Alabama and Auburn, so it's good to see South Alabama making a little noise and getting to a bowl game."
It is the second bowl game in three years for South Alabama. The school is much better known for baseball. South Alabama has sent 148 players to professional baseball, 22 of which made the Majors, according to Baseball-Reference.com.
• Watch on the following platforms/channels
The ex-Jags in the Majors also include Luis Gonzalez, who hit 354 career home runs, and Jon Lieber, a pitcher who went 131-124 in 14 big league seasons. Former Major League star Eddie Stanky coached the Jaguars for 14 seasons, with such distinction that the campus' ballpark is named after him. Steve Kitchell took over from Stanky in 1984, and coached 22 first-team All-Americans over 28 years.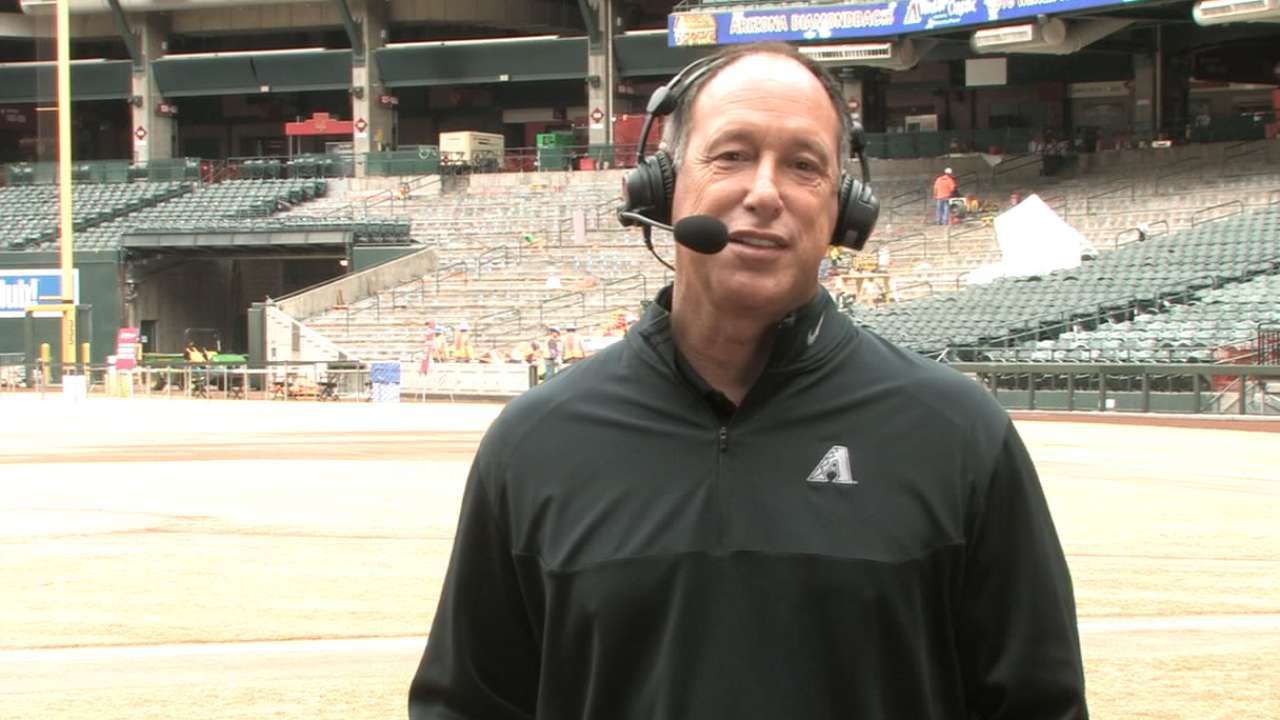 "There's a tradition behind it, starting off with Eddie Stanky, then Coach Kitchell came and just kept the lineage going," said Pierre, who said he won't be attending the game but will be watching from home with his three children. "But they work hard. Not usually big names go to the school.
"Again, Alabama and Auburn are the big names, even baseball-wise in the state of Alabama. So South Alabama does a great job recruiting, and they recruit guys that play the game right and play the game hard. That's how I was taught. I think guys leaving that program have a heads-up on a lot of guys playing in the Minor Leagues because they teach the game the right way."
Thomas Harding has covered the Rockies since 2000, and for MLB.com since 2002. Follow him on Twitter @harding_at_mlb, listen to podcasts and like his Facebook page. This story was not subject to the approval of Major League Baseball or its clubs.