Braves' return to contention may not be far off
Vets Colon, Dickey join Freeman, Kemp, Markakis and Swanson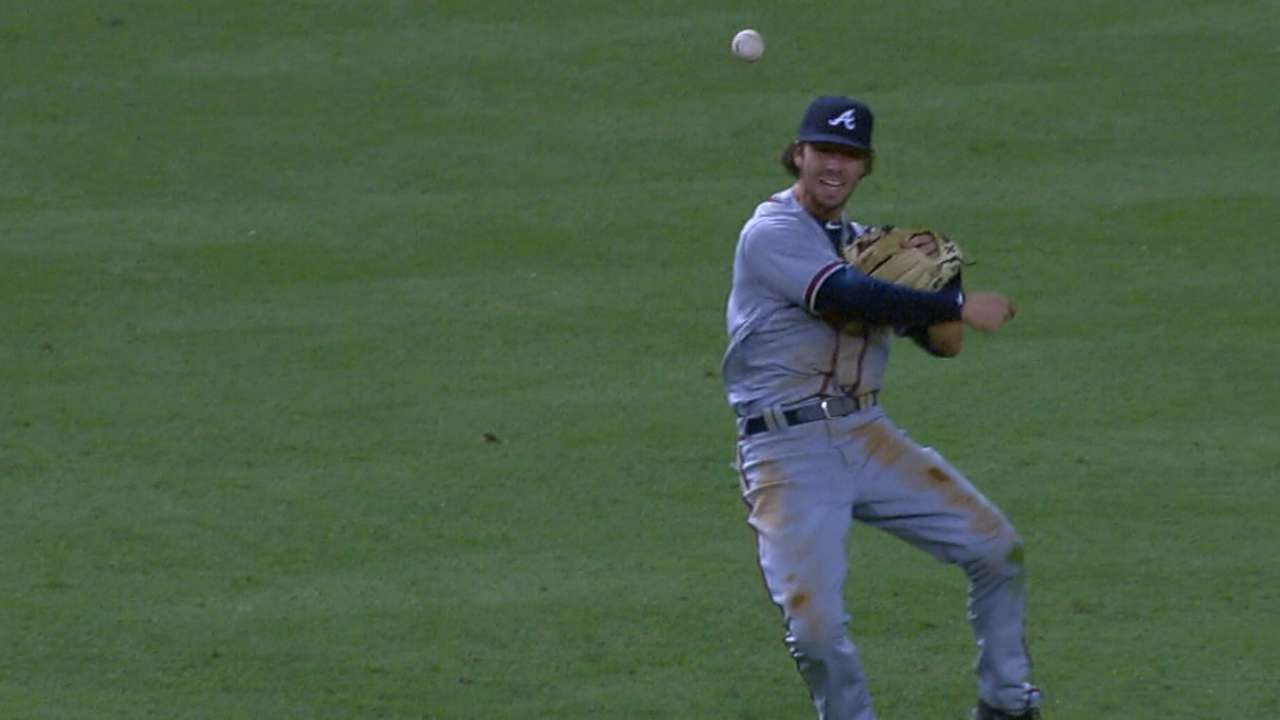 ATLANTA -- Two years removed from the painful portion of the rebuild which forced them to bid adieu to fan favorites like Jason Heyward and Craig Kimbrel, the Braves appear to be completing the process sooner than expected.
While the Braves always contended they could put a winning product on the field by the time they entered SunTrust Park in 2017, the feasibility did not come into focus until recently, when they won 20 of this past season's final 30 games and then upgraded their rotation with three veterans -- Bartolo Colon, R.A. Dickey and Jaime Garcia.
As recently as the end of July and maybe even throughout most of August, it seemed unrealistic to think the Braves might be capable of producing a winning record and possibly competing for a playoff spot next season. But these five developments from this past season helped alter some thoughts and enhance the optimism the club will carry as it approaches a new year:
1. Freeman catches fire, cements place as franchise's cornerstone
Concerns about Freddie Freeman's wrist lingered as he hit .248 with a .778 OPS through his first 63 games, but as the 27-year-old first baseman batted .338 with 24 homers and a 1.095 OPS over the next 95 games, he established his place amongst the game's top players and gave the Braves comfort as they prepare to pay him $106.5 million over the next five seasons.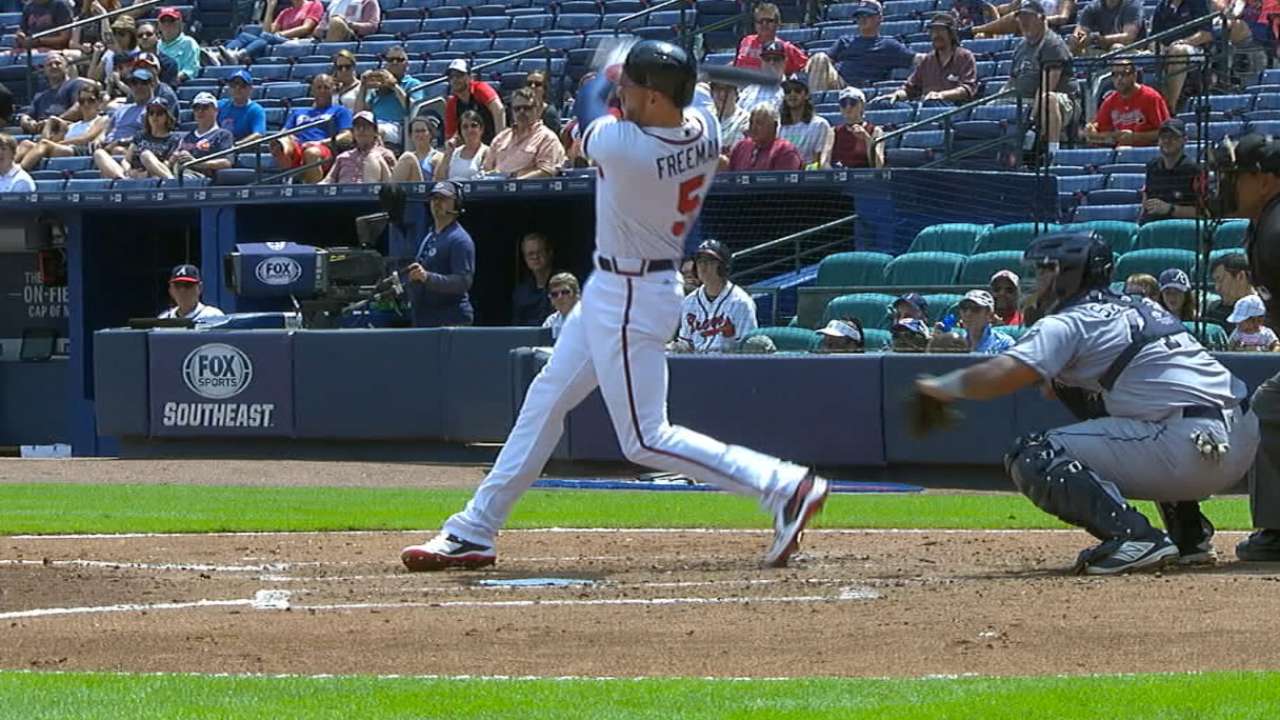 Freeman's surge began as he hit for the cycle June 15, a night during which the Braves overcame a two-run, 13th-inning deficit against the Reds to claim the first of 50 wins over their final 97 games. They had entered the game on pace to record 45 wins, which would have put them in the dubious company of the 2003 Tigers and 1962 Mets.
Despite his slow start, Freeman finished the season ranked third among National Leaguers with a 152 Weighted Runs Created Plus mark, that was slightly better than the 149 produced by NL MVP Award winner Kris Bryant. The most impressive portion of his Chipper-like surge came after the …
2. The arrival of Matt Kemp
Instead of eating the sunk cost that Hector Olivera had become, the Braves found a willing suitor in the Padres, who simply wanted to dump their financial commitment to Kemp. The veteran outfielder proceeded to finish off his 35-homer season by producing an .855 OPS and a 17.8 AB/HR ratio in 241 plate appearances for Atlanta.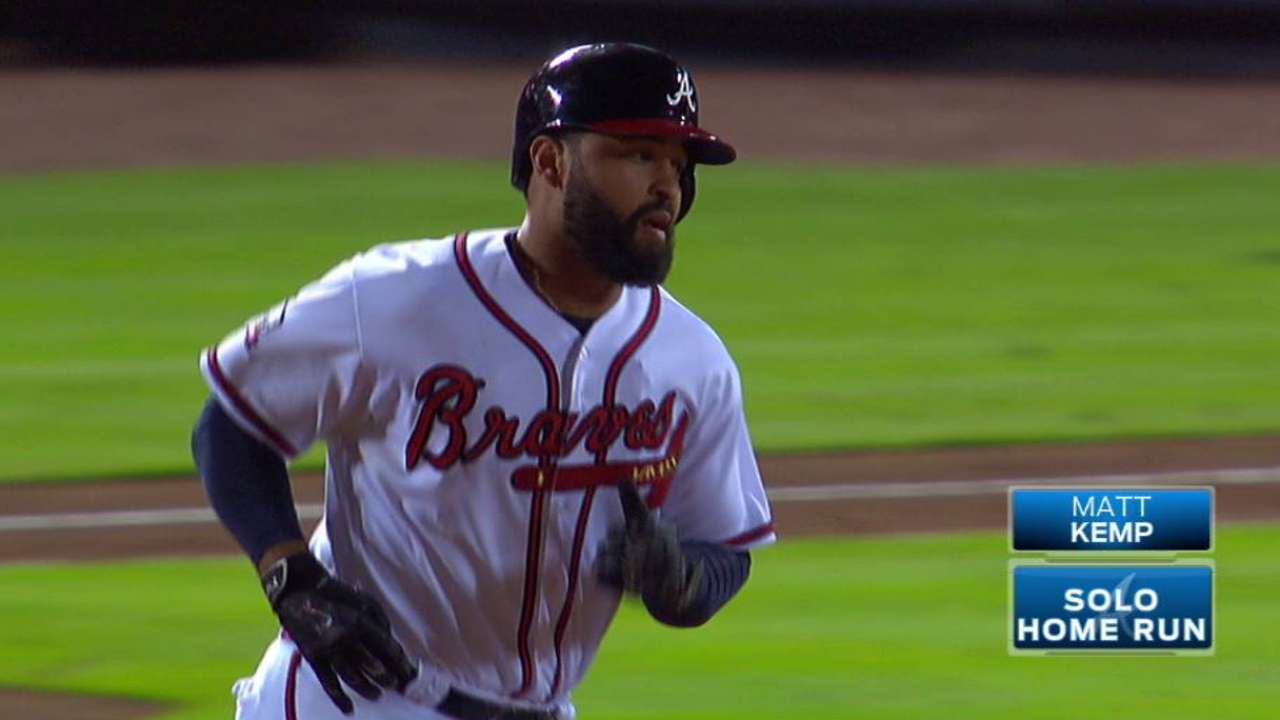 It was obvious Kemp's presence provided much-needed protection for Freeman. But what was overlooked was the fact that some of his success might have been aided by …
3. The rebirth of Nick Markakis' power potential
Markakis recorded 38 doubles (fifth-most in the NL) during the 2015 season, which he began just a little over three months after undergoing major neck surgery. He added a Major League-high 11 doubles through the first month of this past season. But the veteran outfielder enhanced his value as he spent this season's final three months providing indication he had regained the strength he had before his neck became problematic.
Beginning with a two-homer game at Wrigley Field on July 7, Markakis tallied 11 homers and compiled a .459 slugging percentage over his final 75 games. He had totaled five home runs and produced a .365 slugging percentage through his previous 239 games with Atlanta.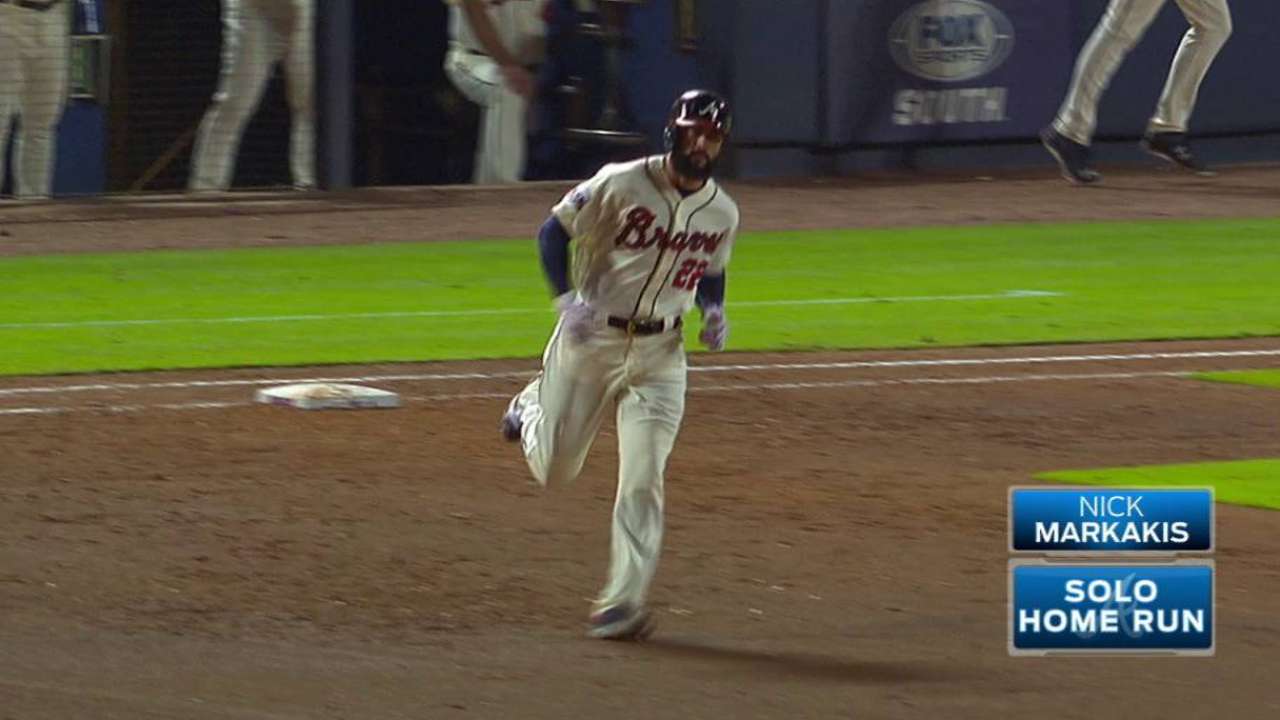 If Markakis continues this trend while hitting directly behind Freeman and Kemp, the Braves could prove that it wasn't necessarily a fluke that they tallied the second-most runs per game over the final two months of the 2016 season. This success was aided by …
4. The emergence of Ender Inciarte and arrival of Dansby Swanson
Kemp made his Atlanta debut Aug. 2 and Inciarte moved into the leadoff spot on a permanent basis Aug. 6. Just over a week later, Swanson made his anticipated debut and further lengthened a previously maligned lineup that suddenly became a legit challenge for pitchers on a consistent basis.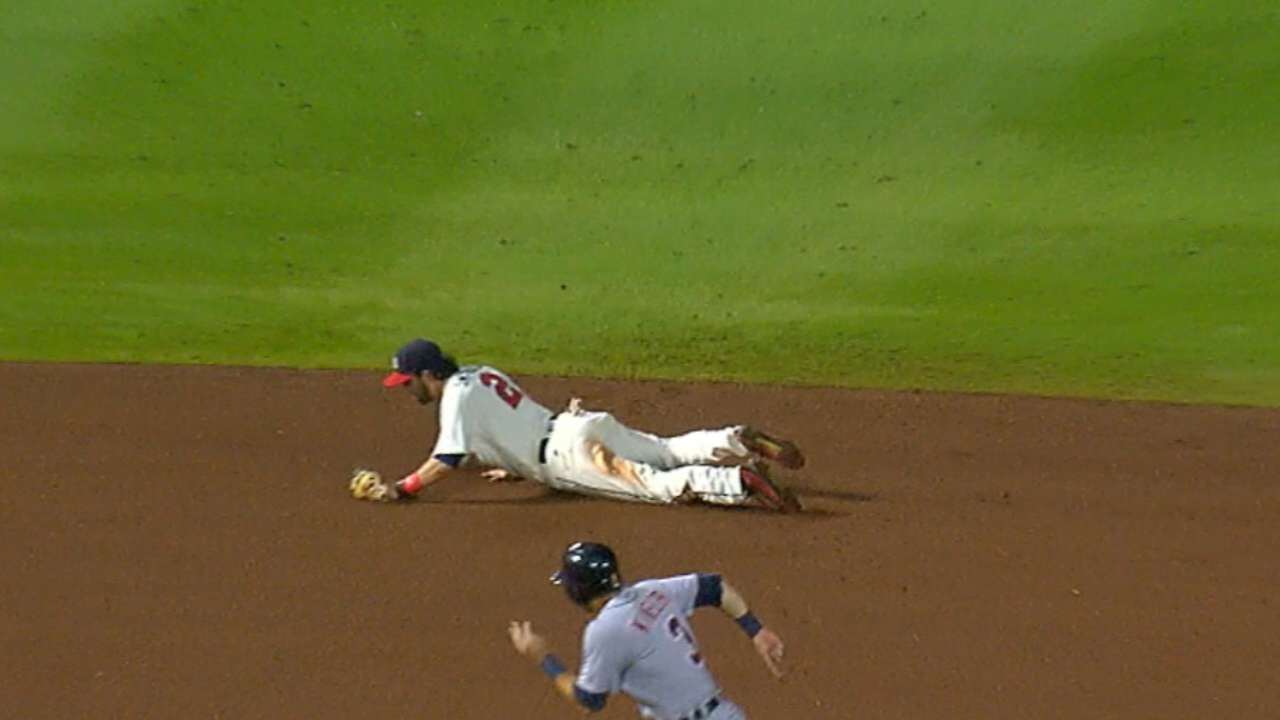 As Inciarte batted .341 with a .396 on-base percentage after the All-Star break, he overcame one of his previous weaknesses by hitting .410 with a .465 OBP against left-handed pitchers. The Rawlings Gold Glove Award-winninng center fielder and Swanson will fill the top two spots in a lineup that will get more assistance this year from …
5. An improved and well-aged rotation
As the Braves won 20 of their final 30 games, they used nine starters and saw their rotation post a 4.13 ERA. Instead of simply giving Aaron Blair and Matt Wisler a chance to endure further growing pains, the front office instead targeted the short-term value it hopes to receive from Garcia, Colon and Dickey.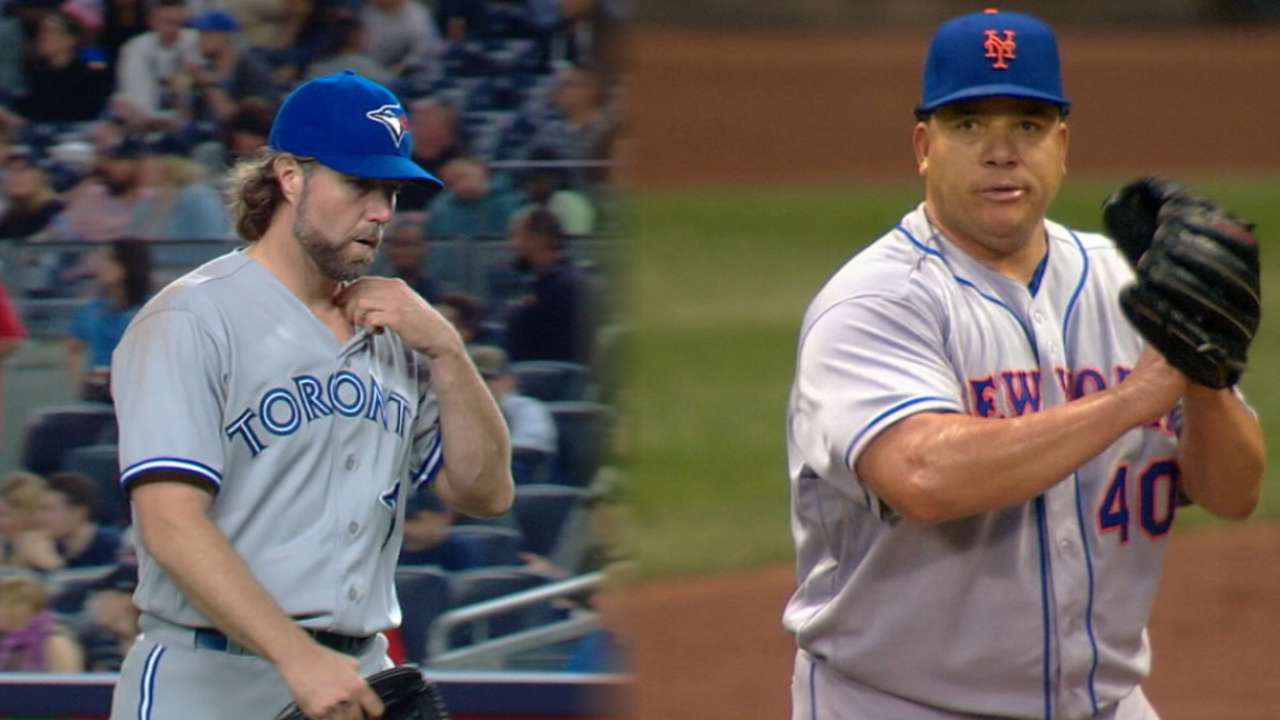 These veterans have the potential to provide needed stability to a rotation that should also include two-time All-Star Julio Teheran and Mike Foltynewicz, whose growth this past season also enhanced some of the optimism Atlanta will take into 2017.
Mark Bowman has covered the Braves for MLB.com since 2001. This story was not subject to the approval of Major League Baseball or its clubs.