Wild October caps 'Year of Reliever' in 2016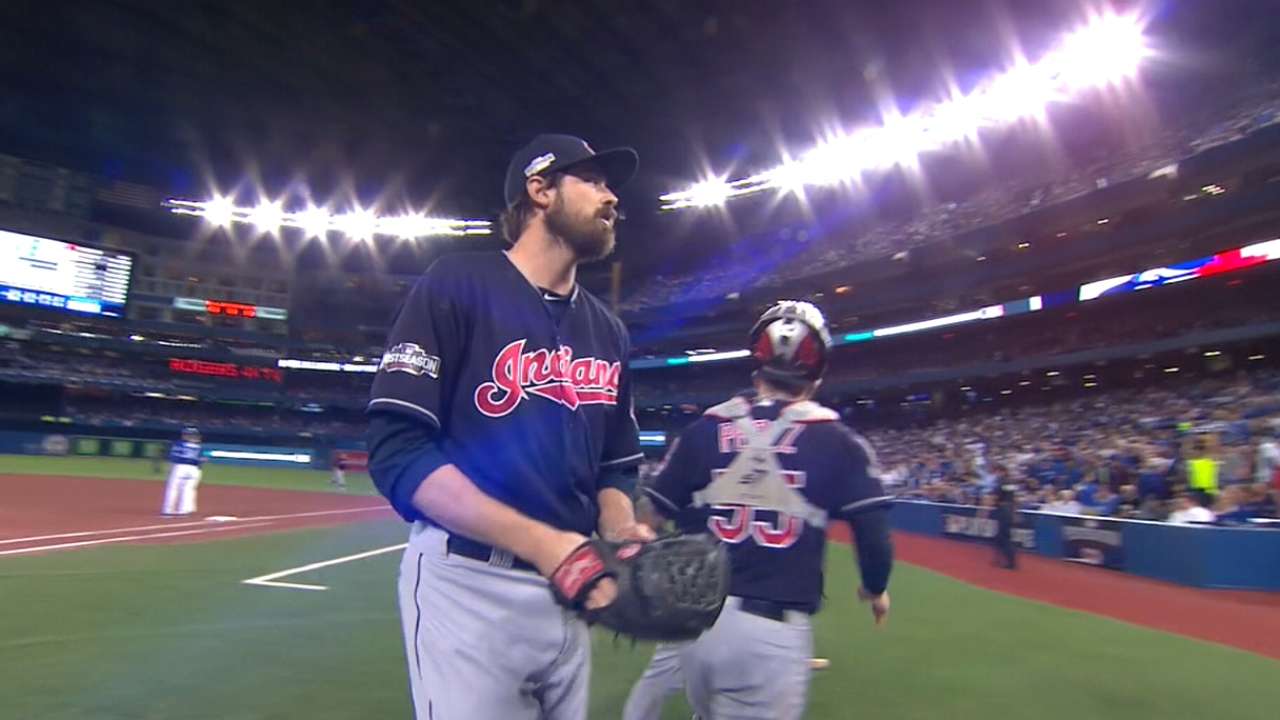 The bullpen door in the center-field wall at Progressive Field swung open, Andrew Miller emerged and convention was thrown out the window. Indians manager Terry Francona hinted he would be aggressive with his leverage weapon in the postseason, but this was the fifth inning in Cleveland's first game of the playoffs.
Two days prior to Miller's trot to the mound against the Red Sox in the American League Division Series opener, the baseball world watched as Orioles manager Buck Showalter waited for a save situation to unleash Zach Britton. The elite closer watched, along with the Rogers Centre crowd, as the Blue Jays ended Baltimore's season in extra innings in the AL WIld Card Game. Showalter's decision was a traditional one at the outset of one of the least traditional postseasons in memory.
If 2016 was the Year of the Reliever, as has been suggested, October made sure people took notice.
"Nobody ever said you have to be conventional to win," Francona said during the playoffs.
When 2017 arrives, baseball's relievers will have a tough act to follow. In '16, Britton posted the lowest ERA (0.54) on record for a reliever, was perfect in 47 save chances and posted an insane 80-percent ground-ball rate. Miller became the first pitcher to amass more than 120 strikeouts with fewer than 10 walks, and then was a multi-inning monster in the playoffs. Aroldis Chapman topped 100 mph on 538 pitches, forcing MLB.com to create a "Chapman Filter" on its Statcast™ leaderboard page for the year's fastest pitches.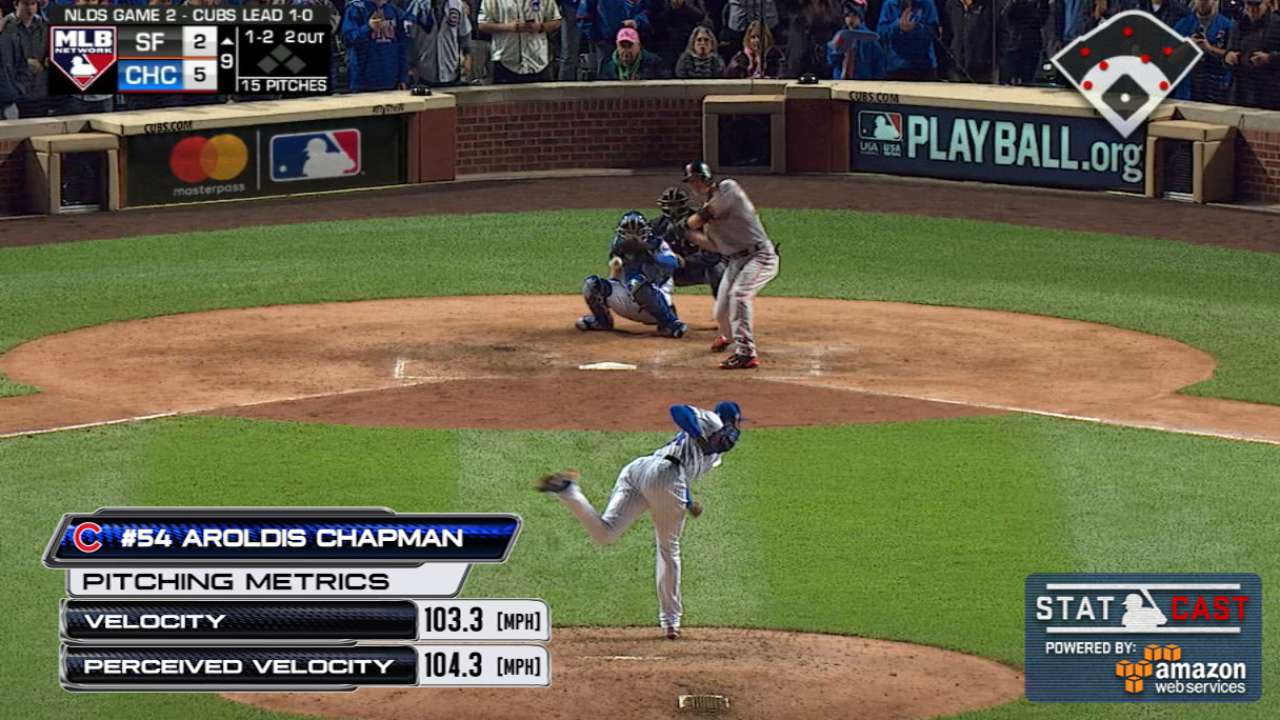 The dominance of those three arms -- two of which (Miller and Chapman) were involved in blockbuster trades in the middle of the summer -- overshadowed incredible seasons from other late-inning arms. Dellin Betances led relievers with 15.5 strikeouts per nine innings. Kenley Jansen paced baseball's bullpen arms with a 3.2 fWAR. Mark Melancon notched 47 saves (like Britton and Jansen) and turned in a tidy 1.64 ERA.
Those are just the heavyweights.
"They are definitely luxury items," said Cubs manager Joe Maddon, discussing the elite relief arms around the game during the World Series. "They're the best sports car, the yacht. They're the coolest plane in the air. They're different. They're that good."
And they are getting paid in accordance.
Remember when the four-year, $36 million contract that Miller signed with the Yankees in December 2014 seemed massive? Cleveland suddenly looks to have a bargain on its hands, even after parting with four prospects -- including Clint Frazier, the newly minted No. 1 Yankees prospect, per MLBPipeline.com -- to land the lefty in July.
The Giants gave Melancon a five-year contract worth $62 million this offseason. That was the largest haul for a reliever in history, until Chapman went back to New York. The flamethrower just inked a five-year, $86 million pact with the Yankees, who flipped him to the Cubs in July for a four-prospect package centered around Gleyber Torres. Jansen, meanwhile, has reportedly agreed to a five-year deal worth $80 million to stay with the Dodgers. On the weekend of his wedding, with several of his L.A. teammates on hand, Jansen turned down an offer worth more money.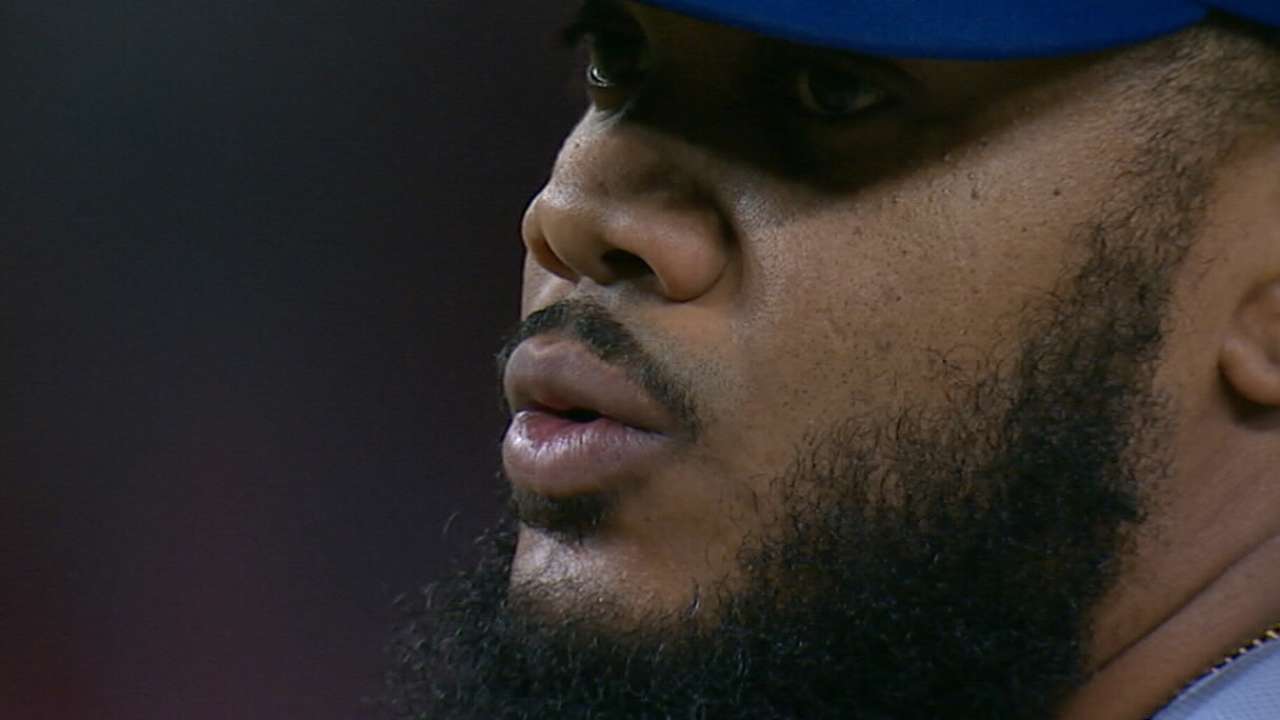 The closers are getting the big money, but even arms used in the sixth, seventh and eighth innings are fetching lucrative pacts, too.
"The market is changing," Orioles reliever Darren O'Day said. "It seems like good teams are starting to emphasize bullpens more. Personally, I think it's awesome. I think it started about three years ago. It's good for the players. It's good for the guys, the high-end closers, [and] it trickles down to the middle [relief] guys and the setup guys. It's great and it's good to see. Guys who have traditionally been valued as just another arm are getting their due."
The numbers show that relievers are ruling more innings than ever, too.
Relievers set an MLB record with 15,893.2 innings pitched in 2016. Here is how relief innings have looked year to year dating back to 2000. pic.twitter.com/kdRJFMRPbr

- Jordan Bastian (@MLBastian) December 21, 2016
In 2016, a Major League-record 15,893 2/3 innings were logged by relievers. Dating back to 2000, the 15,000 plateau has been cracked five times ('16, '15, '09, '08 and '07). This has also been the age of relief specialization. In 2015, there were a record 12,136 relief outings consisting of no more than one inning. That number stayed relatively constant in '16 at 12,124. Those are the only two seasons in which those types of outings eclipsed 12,000.
There were 10,000-plus specialized outings (no more than one inning) in '06 for the first time, and then that record was broken again one year later. The 11,000 plateau was surpassed in 2010, and then that record was shattered in '11, '12 and again in '14. As specialization has increased, so has pitch velocity. Dating back to 2008, the average fastball for a reliever has climbed steadily to 91.4 mph to 93.
So, there were two relief trends within the confines of the 2016 season.
First, the specialization of relievers continued, and led a handful of teams -- Francona's Indians included -- to carry an eight-man bullpen at times. The average outing for a starter dropped to just less than 5 2/3 innings in '16, marking the lowest rate since 1997. Starters were giving way to bullpens earlier, and more often. That continued dramatically in the playoffs, but there was a difference. Arms such as Miller, Jansen, Chapman and Tribe closer Cody Allen were now leveraged over multiple innings.
Miller, spefically, bucked baseball's usual modus operandi for bullpen use. He set single-season postseason records for innings (19 1/3), strikeouts (30) and multi-inning outings (10). He entered games in the fifth (three times), sixth (twice), seventh (four times) and eighth (once) innings in the playoffs, and earned the AL Championship Series MVP award along the way.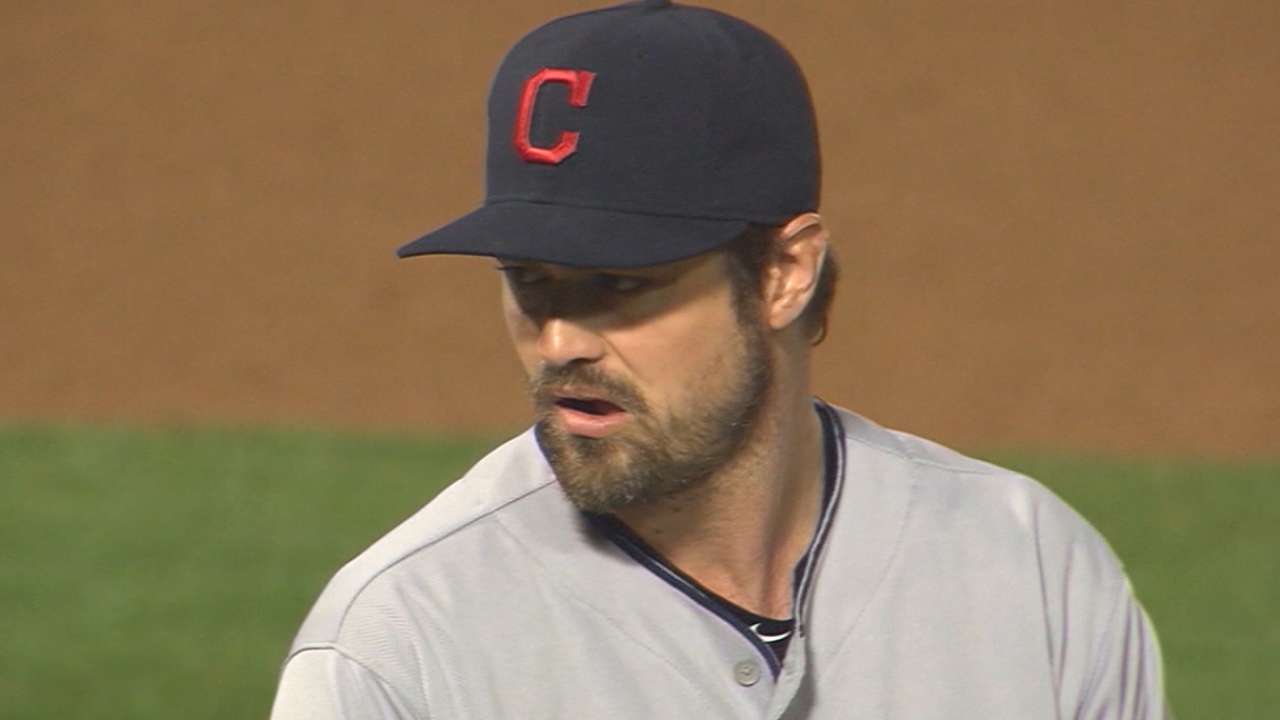 There were circumstances that helped Cleveland take that approach. First and foremost, Miller was willing to accept whatever role Francona offered, especially given the fact that the lefty already has a guaranteed contract in place. Beyond that, the Indians have a strong closer in Allen, who is also open to being mixed and matched based on situations.
Not every team has the arms capable of pulling off what the Indians did in October.
Five of Chapman's final postseason appearances were multi-inning efforts, and he recently criticized how Maddon used him during the Cubs' run to the World Series crown. In Game 5 of the National League Division Series, Jansen worked 2 1/3 innings, but the Dodgers called upon ace starter Clayon Kershaw to close it out as the reliever tired.
The Indians' creativity tore down some walls of convention, but it would be difficult to use the same kind of aggressiveness over the course of a 162-game schedule.
"I don't think we're going to just magically see relievers throwing 90-to-120 innings," Miller said during the playoffs. "I see those stats from years past, and it's pretty mind-blowing. As an actual higher-leverage reliever, I think Dellin Betances' 80-to-90 innings [in 2014 and '15] were pretty far of an outlier. Getting to the postseason is important, but you've got to get there in pretty good shape, too."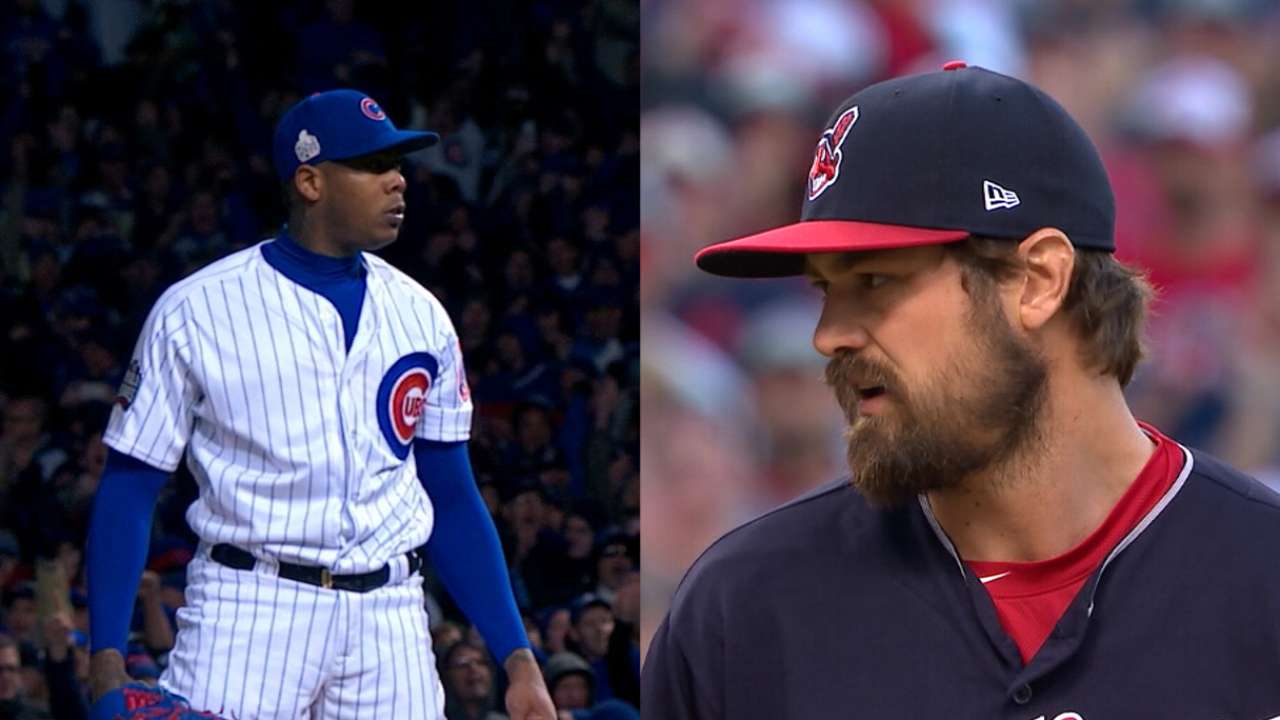 During the 2016 regular season, relievers accounted for 36.7 percent of all innings in the Majors. In the playoffs, that percentage spiked to 43.2, which was up from 39.5 percent in '15 and 40.2 percent in '14. That amounts to 41 percent of postseason innings over the past three years combined, compared to 36.3 percent over the previous five-year sample.
The Indians' bullpen accounted for 48.3 percent of the team's postseason innings, with the bulk of that workload (43 1/3 innings out of 64 2/3) coming from Allen, Miller and Bryan Shaw.
"I think it's a function of the personnel in the series," Francona said, "and also a function that it's not the regular season. You can't treat the regular season like this or your bullpen wouldn't hold up."
Maybe the Year of the Reliever won't change baseball as we know it from here on out, but it sure was fun to watch for seven months. And it will surely be something to monitor throughout 2017.
"I think we're heading in the direction [where] there's probably going to be a little bit more flexibility," Miller said. "The playoffs are just a different animal. I think you have a little more flexibility and creativity."
Jordan Bastian has covered the Indians for MLB.com since 2011, and previously covered the Blue Jays from 2006-10. Read his blog, Major League Bastian, follow him on Twitter @MLBastian and listen to his podcast. This story was not subject to the approval of Major League Baseball or its clubs.