Big Unit to be honored by professional scouts
Hall of Famer wins Foundation's Player Lifetime Achievement Award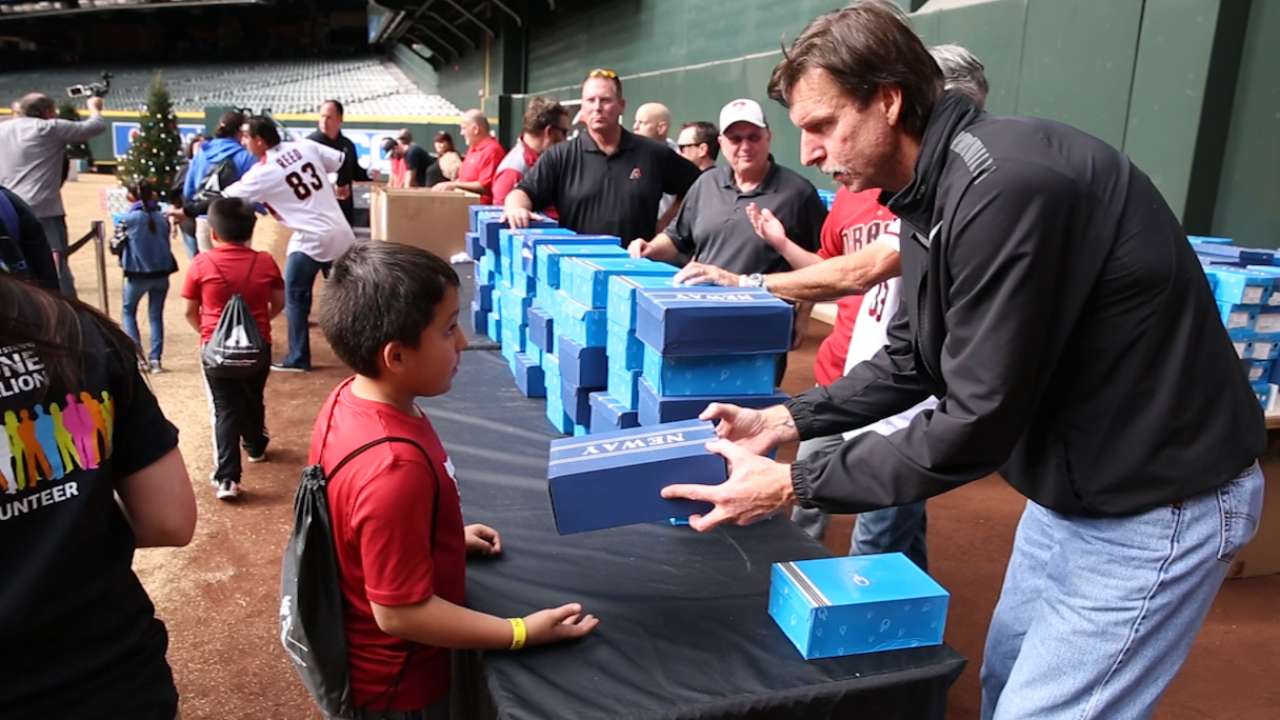 PHOENIX -- Hall of Famer and former D-backs pitcher Randy Johnson has been named the winner of the Professional Baseball Scouts Foundation's Player Lifetime Achievement Award.
The Big Unit will be presented with the award at the 14th annual "In the Spirit of the Game" fundraiser Jan. 14 at the Beverly Hilton Hotel in Beverly Hills, Calif.
In addition to Johnson being saluted, Rachel Robinson, the wife of the late Jackie Robinson, will be honored with The Pioneer Award in celebration of the 70th anniversary of Jackie Robinson becoming the first African-American to play in the Majors. Jackie Robinson made his debut for the Dodgers on April 15, 1947.
In the past 13 years, many of Major League Baseball's current and former stars have been among the 1,500 guests attending the affair to assist those scouts who have given so much to the game. The Professional Baseball Scouts Foundation was started and continues to be led by Dennis Gilbert, who has helped raise over $1.7 million for the scouts.
The money raised helps to provide emergency resources through the awarding of grants to scouts, whose circumstances have created a financial need, with the hope of creating a financial bridge to help get them back on their feet.
Johnson, who was inducted into the Hall in 2015, is a special assistant to D-backs team president/CEO Derrick Hall.
Over his 22-year career, Johnson won 303 games and struck out 4,875, second only to Nolan Ryan. Johnson won four of his five National League Cy Young Awards while pitching for the D-backs, whom he helped lead to a World Series title in 2001.
Steve Gilbert has covered the D-backs for MLB.com since 2001. Follow him on Twitter @SteveGilbertMLB. This story was not subject to the approval of Major League Baseball or its clubs.