Field restoration a fitting tribute to Forde
Late Mets PR executive was beloved by family, friends, players and colleagues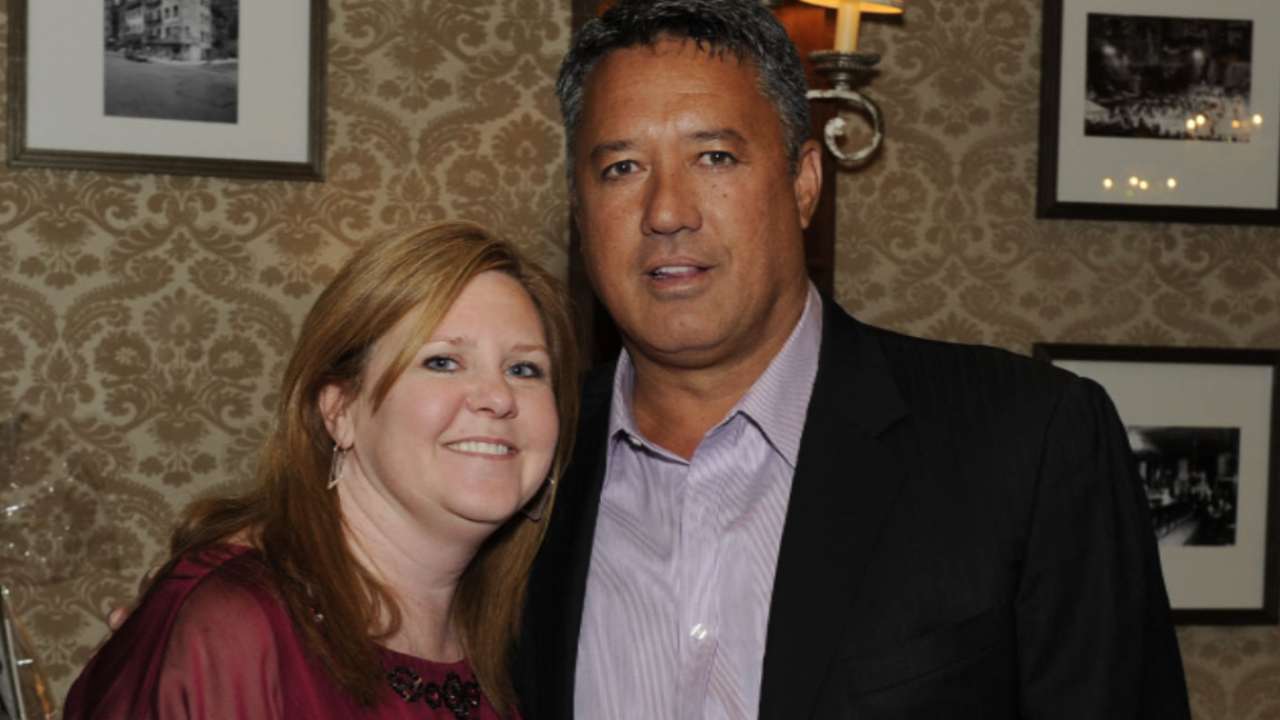 LITTLE FERRY, N.J. -- There is an unmarked softball diamond near the southeastern tip of this tiny New Jersey borough where, past the deepest edge of left-center field, the Empire State Building rises over a lake. Scan right and One World Trade Center becomes visible, peeking out from behind a tangle of fallen trees and tufted underbrush.
This time of year, the field is a bed of mud and ice, squishing and crunching beneath those who trudge across it. It's a neighborhood park; as children, Shannon Forde and Alicia Dalton Reilly would make the short trip here for summer recreation activities. As adults, the sisters formed a women's softball team. Practices were twice a week -- "my dad was serious with that," Dalton Reilly recalls, laughing. The women won five consecutive championships at their peak.
Ask Dalton Reilly, and she cannot tell you the park's actual name. Once upon a time, additional softball diamonds lived here, before borough officials constructed a modern soccer turf field and roller hockey rink over the excess. Now, across a parking lot from those luxuries, a single diamond sits mostly unused in the shadow of Manhattan's skyline.
It is here that Major League Baseball plans to funnel the $235,000 it raised through a league-wide auction, using those funds to construct protective fencing and benches, perimeter fencing, bleachers, a new backstop, a scoreboard and other field markers. Money not spent on the groundbreaking will go toward establishing youth programming at the site. This is a massive project and a dear one to the Mets, who lost Forde, their beloved longtime public relations staffer, to breast cancer last March. When MLB is finished, it will dedicate the field in Forde's name.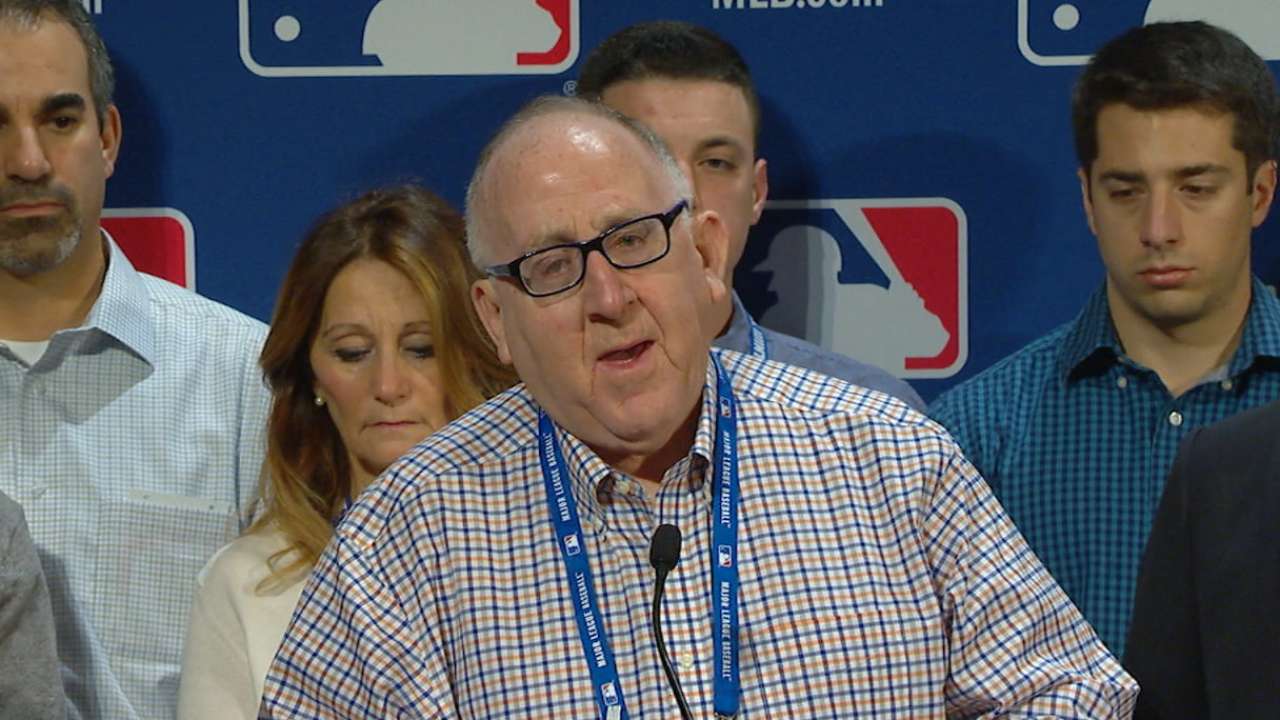 Consider this the latest, grandest tribute of many to a woman who spent her life giving without much fanfare. It was only in the years following Forde's diagnosis that Dalton Reilly gained a full appreciation of her sister's reputation within baseball, which continued to swell as her health faltered. Players, coaches, colleagues, reporters, friends and family members poured out their support. At a benefit dinner in 2012, Mets luminaries including Terry Collins, John Franco and Darryl Strawberry streamed in from around the country to help raise money.
Forde often joked during this time that she felt like a celebrity, but not in a good way. "She hated being the center of attention," Dalton Reilly said. "God, did she hate being the center of attention." Yet like it or not, Forde had become one. After MLB announced that its auction raised close to a quarter-million dollars, Forde's sister noticed more than three dozen people had shared a news story about it on Facebook. She reached for her phone.
"It's funny," Dalton Reilly said a few days later. "I go to call her to say, 'Oh my God!'"
"But then I'm like, 'Wait. I can't call her.'"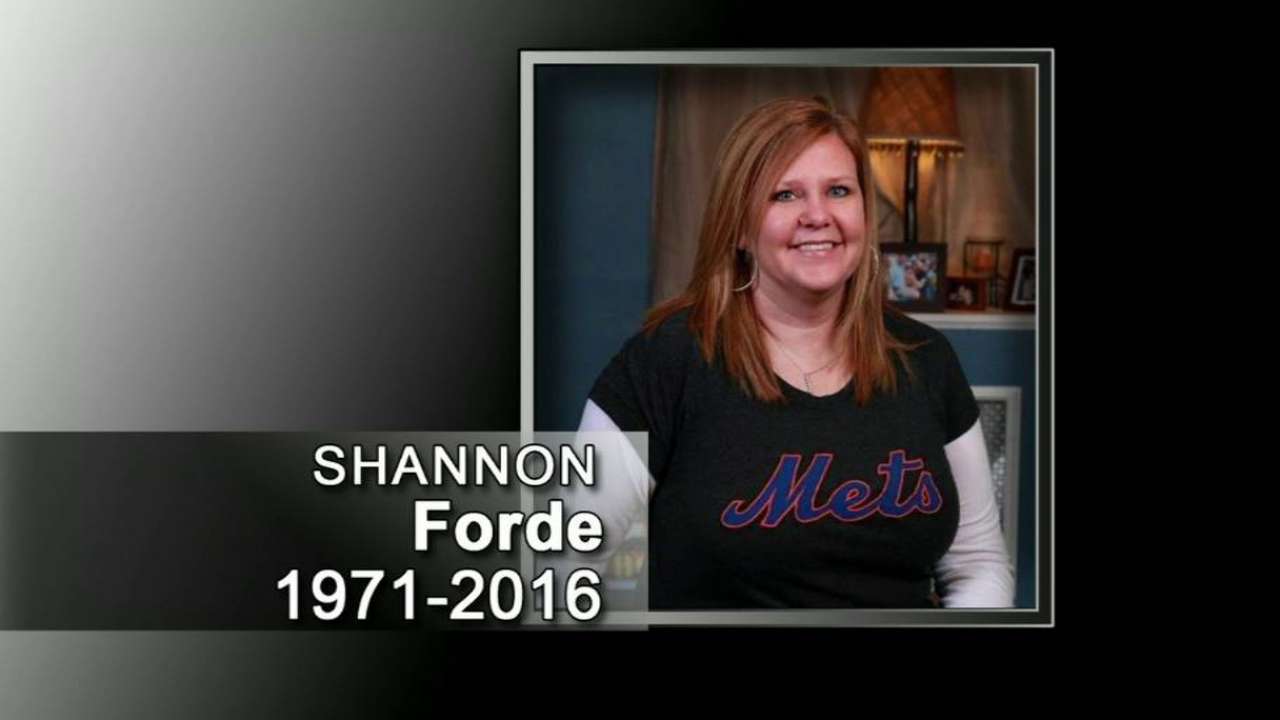 * * * * *
Ask Forde's friends about her and they will launch into similar versions of the same story. The time she made a cub reporter feel welcome during his first day on the job. The time she dug up Broadway tickets at the last minute for a player. The time she tracked down a Cabbage Patch doll on another Mets player's Christmas list.
"Any room that you went into, she was the light that was shining in that room," said Ron Darling, whose dinner with SNY boothmates Gary Cohen and Keith Hernandez fetched $13,575 at MLB's auction. "It's hard to explain that to people. But you can see that, almost to a man and woman, everyone feels the same way."
As Forde waded deeper into cancer treatments, she spent less and less time at the ballpark, leaving a dearth of players who knew her well. But it didn't take many interactions to leave a mark. Darling, who met Forde only after returning to Queens as a broadcaster, described her as "the toughest New York Met I've ever met." To public relations director Jay Horwitz, Forde was a daughter. To Franco, she was "a little sister."
To David Wright, who broke from Spring Training last year to attend Forde's memorial service in New York, Forde was "an inspiration" -- and it's easy to see why. Former Mets second baseman Daniel Murphy, now with the Nationals, recalled speaking to Forde one spring after her diagnosis, listening as she described an upcoming family trip to Disney World.
"You just know that she had to be really struggling," Murphy said. "But she always wanted to be with her family. She always wanted to be at the ballpark."
Forde made it back for Game 3 of the 2015 World Series at Citi Field, catching up with old friends in the back of a press box that sorely missed her presence. It was all too rare toward the end of her life for Forde to journey to Queens from New Jersey, so in her passing, it seems appropriate for MLB to take the ballpark to her. Groundbreaking for Shannon Forde Field is set for this spring, with youth programs to begin the following year.
The idea is that generations of Little Ferry children will be able to grow there, play there, learn there, in what Mets chief operating officer Jeff Wilpon called "a most fitting way to honor her career and keep her memory alive." That quiet park beneath Manhattan's skyline will, like Forde's life, become rich with purpose.
"It's sort of surreal," Dalton Reilly said. "I knew the impact she had on people. I knew everybody loved her. I just never realized how far it reached."
Anthony DiComo has covered the Mets for MLB.com since 2008. Follow him on Twitter @AnthonyDiComo and Facebook, and listen to his podcast. This story was not subject to the approval of Major League Baseball or its clubs.