Inbox: Will Duffy be the answer at shortstop?
Beat reporter Bill Chastain answers questions from Rays fans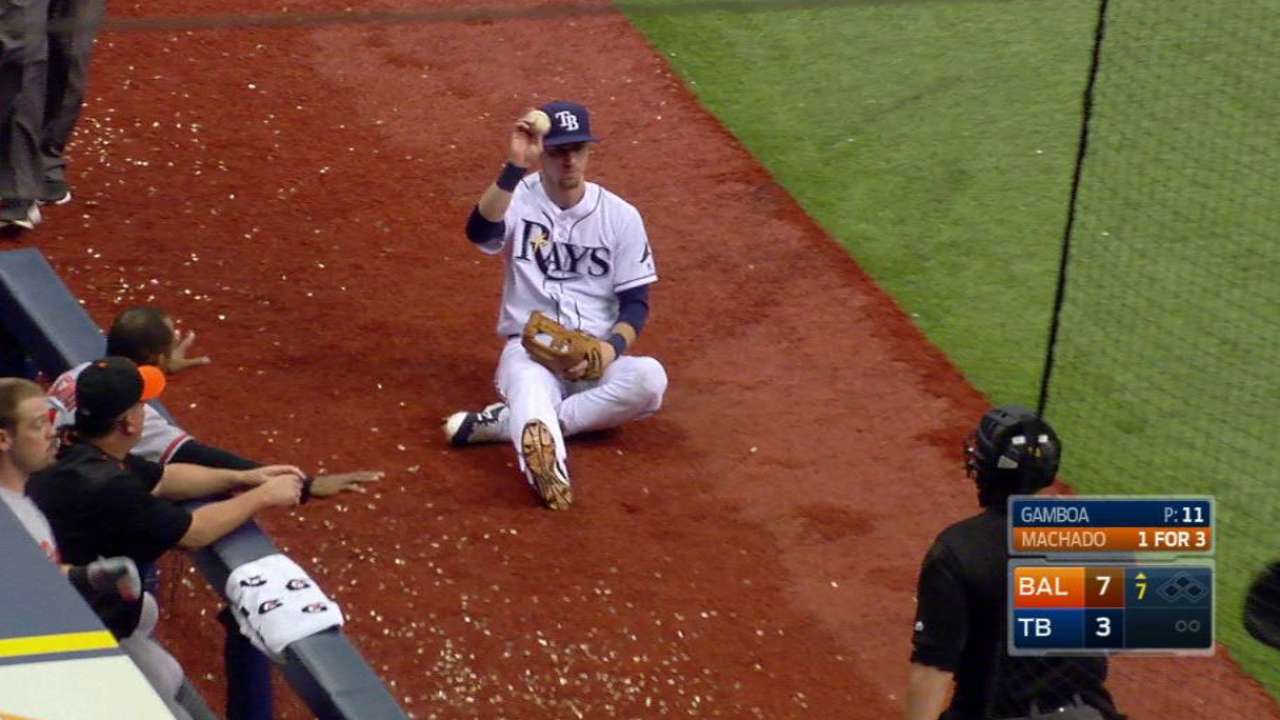 I realize that frequent questions are raised regarding the Rays' ongoing issues at the catcher position, but it appears the same questions should be raised regarding the shortstop position. Since Jason Bartlett, there has been a constant progression at the position. Is shortstop actually a bigger hole for the Rays than catcher?
-- Mike M., Bradenton, Fla.
While I understand your point that shortstop might be a bigger hole for the Rays than catcher, I don't agree. Yes, the Rays have had a lot of different shortstops, as they have catchers. However, the club has had success at the shortstop position, while it has had little, if any, behind the plate. Looking at the current situation, I do like the way Matt Duffy plays the position, even if the club did have to trade Matt Moore to get him. I do agree with you that it's been a frustrating spot, though. Just not as frustrating as catcher.
How interested are the Rays in getting free agent Jose Bautista?
-- Tyler B., Coventry, R.I.
The Rays never tip their hand in such matters, but I have to believe there's interest there. Bautista is coming off a down year and needs to push back up his value. In theory, a one-year deal with the Rays to do so would benefit Bautista and the Rays.
• Submit a question to the Rays Inbox
Will someone please tell Kevin Kiermaier that if he moves his right foot three inches closer to home plate he will be able to line the outside-corner pitch to left? Also "drag bunt" once a week.
-- Oren C., Lake Mary, Fla.
I'm not a hiting coach, so I'm really not sure whether to agree or disagree with your advice on his positioning in the box. However, I will pass along your thoughts to Kiermaier. I agree with your bunting philosophy. Given his speed, bunting would bring him extra hits in two ways: by the actual bunts and by forcing the defense to play in to try to guard against a bunt. A drawn-in third baseman is always a good thing for a hitter.
Who would you rather see as the Rays' leadoff hitter this season: Kiermaier or Logan Forsythe?
-- Jim G., St. Petersburg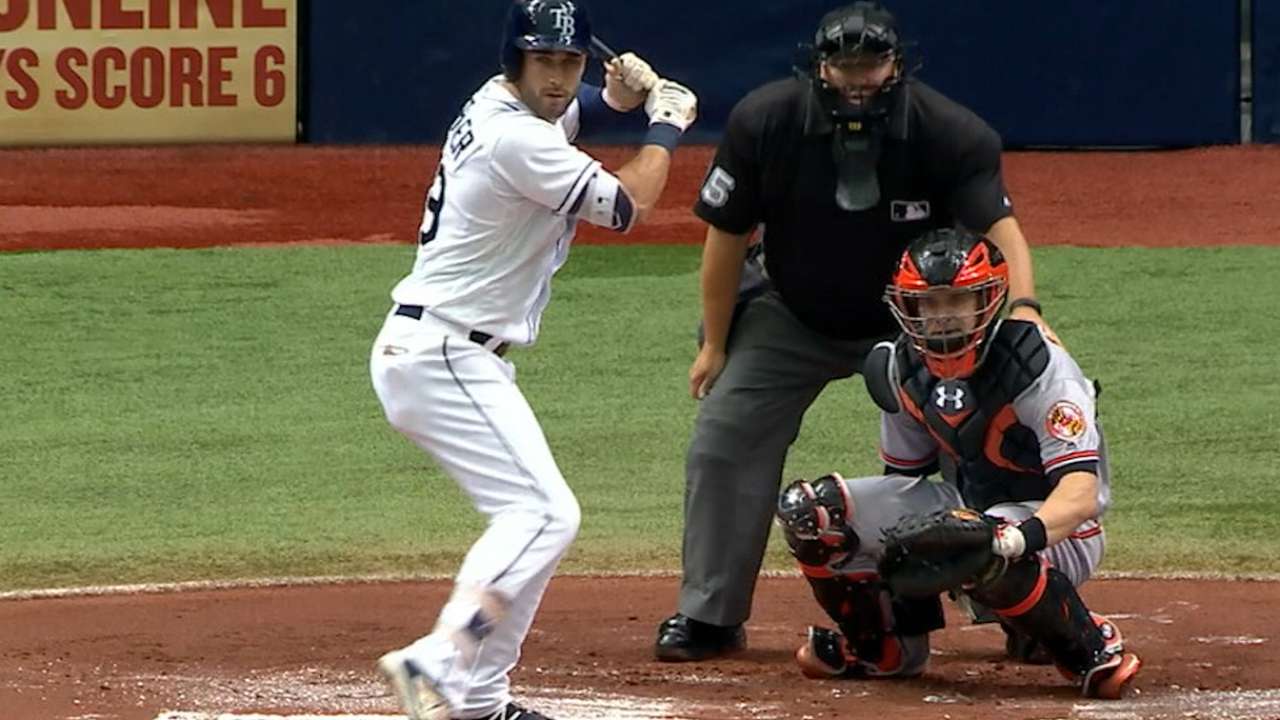 Forsythe began the 2016 season in the leadoff spot and did a nice job. While he's not a speedster, he's a solid player who is a tough out. With Forsythe in the top spot, the opposing pitcher has to get into the game right away or risk giving up a homer. While Forsythe did a nice job in that spot, I believe the Rays would like nothing better than having Kiermaier convince them he can be the leadoff hitter. While he's not as tough of an out as Forsythe, he is an emerging hitter and he can do a lot of different things with his speed. An added benefit of having Kiermaier in the leadoff spot would be moving Forsythe to the middle of the order, which is a role more fitting for a hitter of his skills.
Nobody is talking about Tim Beckham's potential and where he fits in these days. Have the Rays given up on him?
-- Brad W., Tampa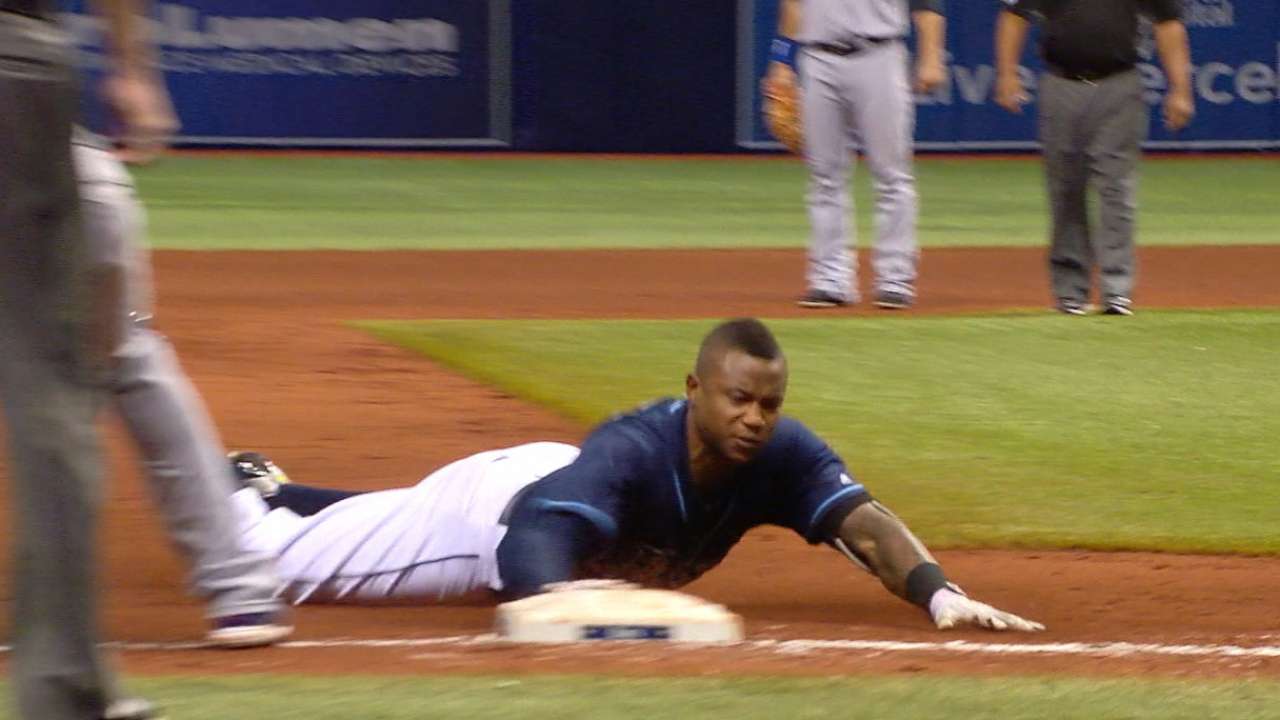 While Beckham appeared to fall out of favor with the team at the end of the season, I still think the Rays believe in him. He has flexibility, power and speed. Finding consistency has been his biggest problem, and finding consistency is harder to do when you're not playing every day. How good can he be? Remember the stretch when he got hits in eight consecutive at-bats? He also played first base for the first time in his baseball career -- at the Major League level -- and did well. I'm interested to see how the Rays use him come Spring Training.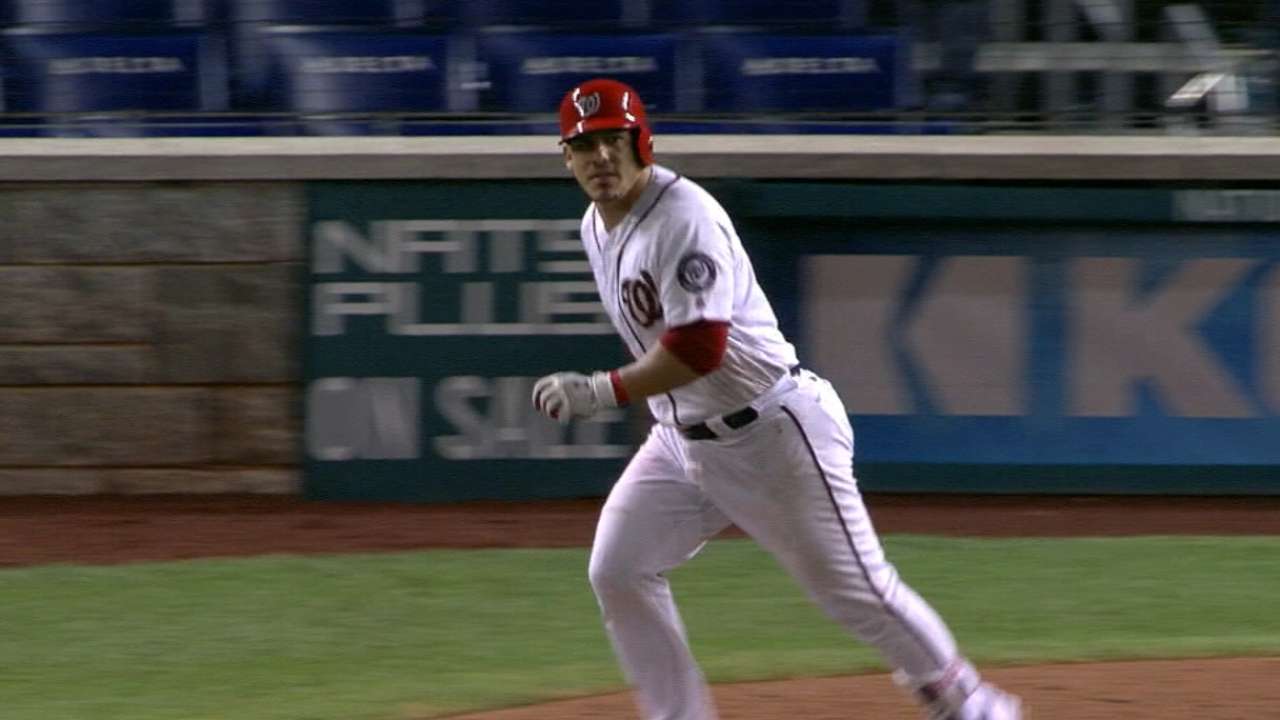 The Rays signed an outstanding catcher in Wilson Ramos for two years, but aren't they likely to only get two half-seasons of service from him? He'll be on the disabled list for the first half of 2017 and, come the middle of 2018, the pressure will be on to trade him since he'll be a free agent again in 2019. Is he really worth $12 million to $18 million for what could be just one year of service?
-- Larry A., Seminole, Fla.
I believe Rays fans should be excited about his signing. To me, it indicates a strong desire to win. Chances are he'll return first as the DH, which would only add to the position. Next, he could finish the year behind the plate. And the nice part about the investment is that if the Rays want to trade him to a contender in 2018 (if they aren't in contention), they would be able to get something decent in return, at least in theory.
Bill Chastain has covered the Rays for MLB.com since 2005. This story was not subject to the approval of Major League Baseball or its clubs.