Tigers need to define roles for Anibal, Pelfrey
Right-handers likely to vie for one rotation spot in Spring Training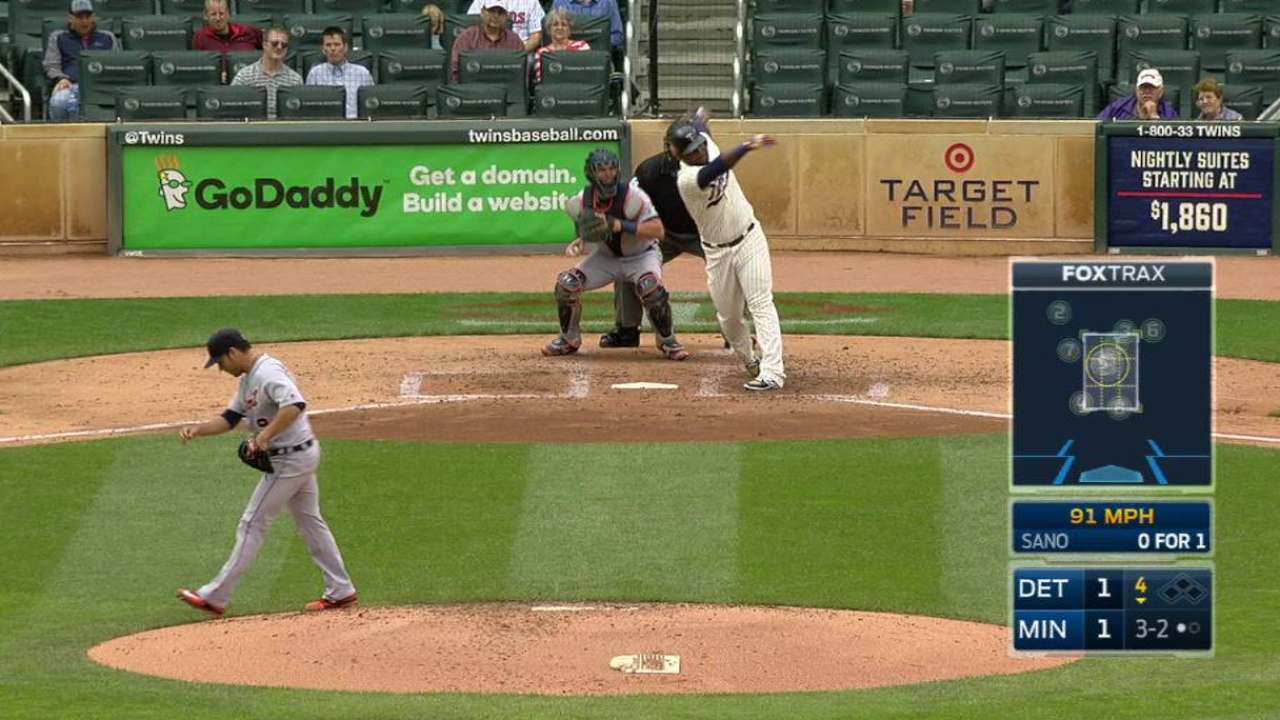 DETROIT -- The offseason for potential of big trades has yet to materialize, leaving J.D. Martinez, Ian Kinsler and other stars still with the Tigers. Unless something surprising happens, Anibal Sanchez and Mike Pelfrey are likely to join them.
What role Sanchez and Pelfrey will pitch remains a serious question. As they enter the final year of their contracts, both are pitchers without a spot. At least one of them, however, is expected to head to Spring Training as a starter.
"I think initially, at least one of them would certainly be preparing as a starter -- possibly both, depending on how things shake down," manager Brad Ausmus said during baseball's Winter Meetings earlier this month. "But we haven't made a final decision."
Sanchez and Pelfrey comprise $24.8 million of payroll on a Detroit squad that paid a luxury tax this year and is currently on track to be over the threshold for next season. Sanchez, who will turn 34 at the end of February, will make $16.8 million in the final guaranteed year of the five-year, $80 million contract he signed after the 2012 season. Pelfrey has $8 million coming on the back end of the two-year, $16 million deal he signed last offseason.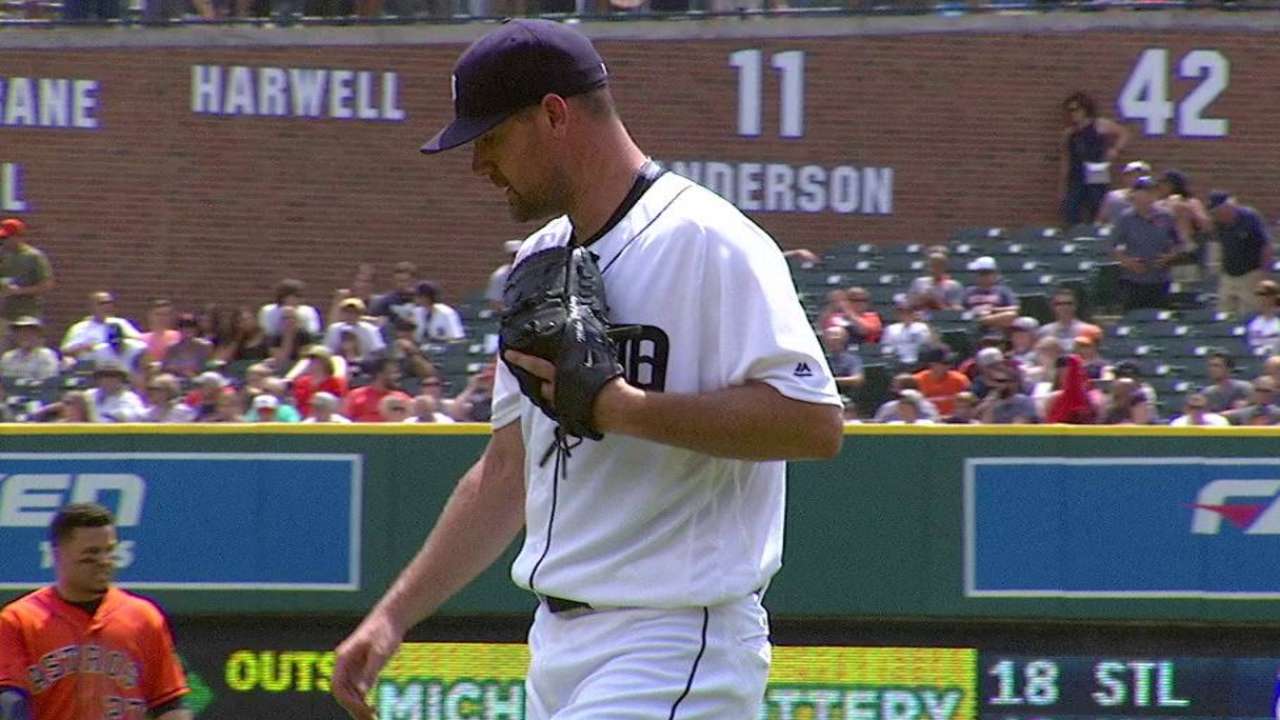 Combined, they went 11-23 with a 5.52 ERA over 59 appearances, 48 of those being starts. Only one of those starts came after Sept. 16, as Ausmus leaned on Justin Verlander, his young starters and a recovering Jordan Zimmermann down the stretch.
Verlander, Zimmermann and Michael Fulmer are set in the rotation, according to Ausmus. Daniel Norris and Matt Boyd have an edge on the remaining two spots, considering how well they pitched down the stretch.
"If you would have asked me last year ... I would have said Norris in Spring Training," Ausmus said. "[Then] Norris gets hurt, all of sudden it changes everything. He ends up being down in the Minor Leagues for half the season."
Stretching out Sanchez and/or Pelfrey isn't simply about giving competition to Norris and Boyd. It's about giving insurance to the Tigers in case of an injury.
Barring injuries and/or inconsistency, the Tigers will have decisions to make with Sanchez and/or Pelfrey. The club could try to put together a trade at the end of camp to a team needing innings, but given the struggles this past season, the Tigers would have to eat a good amount of money to facilitate a deal. They could release one of them and eat the salary, but that could be a difficult call for a club over the luxury tax threshold.
The other option is for one or both to work as relievers. Sanchez did it for a stretch last year as he tried to work on his mechanics, notably his hip turn, and did it during the Tigers' brief postseason run in 2014. Pelfrey did it briefly down the stretch.
Of the two, Sanchez might be more intriguing as a full-time reliever. His ability to shut down opposing lineups the first -- and sometimes second -- trip through the order in starts early last year reinforced the idea that he's more effective before hitters see him for a couple at-bats. Add in the opportunity to throw hard without conserving energy -- his highest average fastball velocity for a month this past season was in June, when he made only one start -- and he could have a chance as a middle reliever.
Meanwhile, speculation about Pelfrey's potential out of the 'pen began as soon as the Tigers signed him, though officials have only briefly referenced it.
Jason Beck has covered the Tigers for MLB.com since 2002. Read Beck's Blog, follow him on Twitter @beckjason and listen to his podcast. This story was not subject to the approval of Major League Baseball or its clubs.