Brewers have creative knack for finding closers
Barnes, Knebel, Torres in the running for role for 2017 season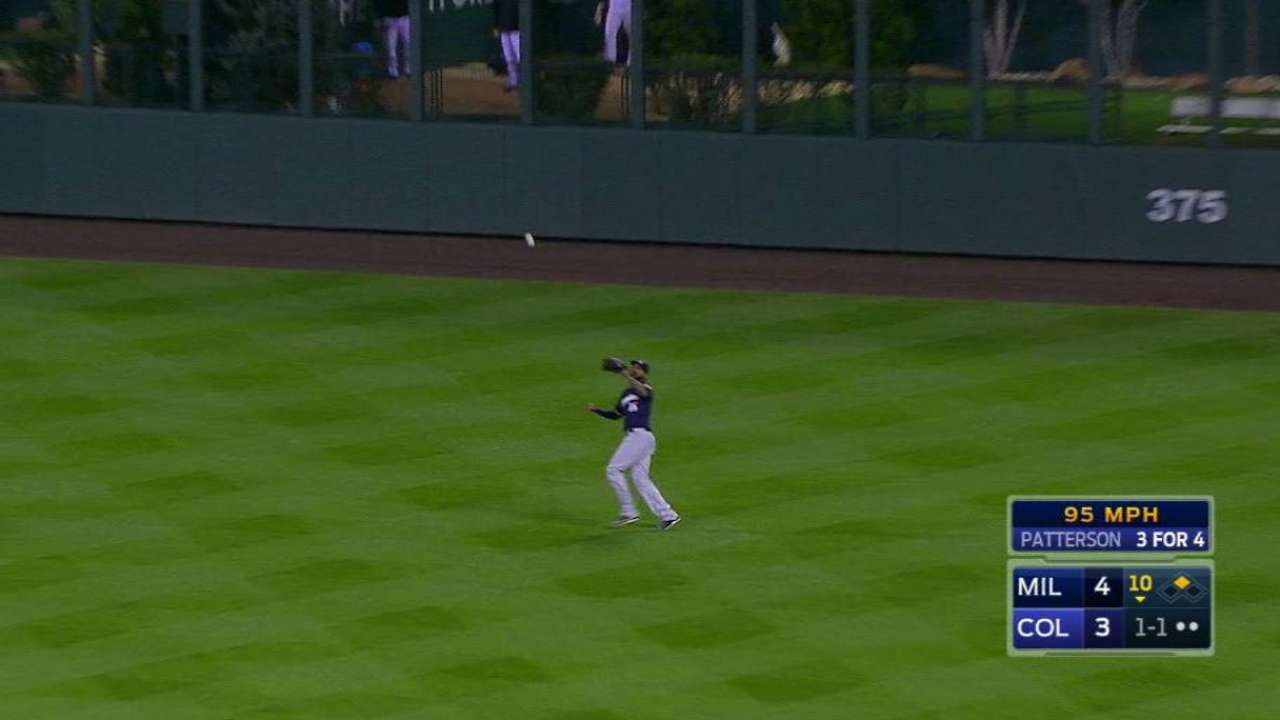 MILWAUKEE -- After trading away Tyler Thornburg at the Winter Meetings and Jeremy Jeffress and Will Smith back in August, the Brewers enter the New Year in need of a closer.
Recent history says they may find one where you least expect it.
"Closers kind of come from all over the place," manager Craig Counsell said. "I think if you look at the last 15 years of Brewers baseball, where the closers have come from, it's a pretty diverse and inventive group. That's how it works in that job a little bit."
For a club that once saw its closer win an American League Cy Young Award (Rollie Fingers in 1981), and later drafted and developed Dan Plesac as a reliever (and sent him to three All-Star Games), the Brewers have been much more creative in recent years with the closer's role.
Thornburg, who logged 13 saves at the end of last season after the Brewers traded Jeffress to Texas and Smith to San Francisco, was the first player to be drafted and wholly developed by the Brewers to log a significant number of saves. Jeffress originally was a Brewers first-round Draft pick, but he was traded to Kansas City and also pitched for Toronto before reviving his career back in Milwaukee.
Before Thornburg, the last player to spend his entire career in Milwaukee's system before assuming closer duties was Doug Henry, who led the team in saves from 1991-93.
Jacob Barnes has a chance to join that group if he emerges as a reliable stopper in 2017. He was Milwaukee's 14th-round Draft pick in 2011 and is among the internal candidates to pitch the ninth inning, with Corey Knebel (acquired via trade) and Carlos Torres (free agent).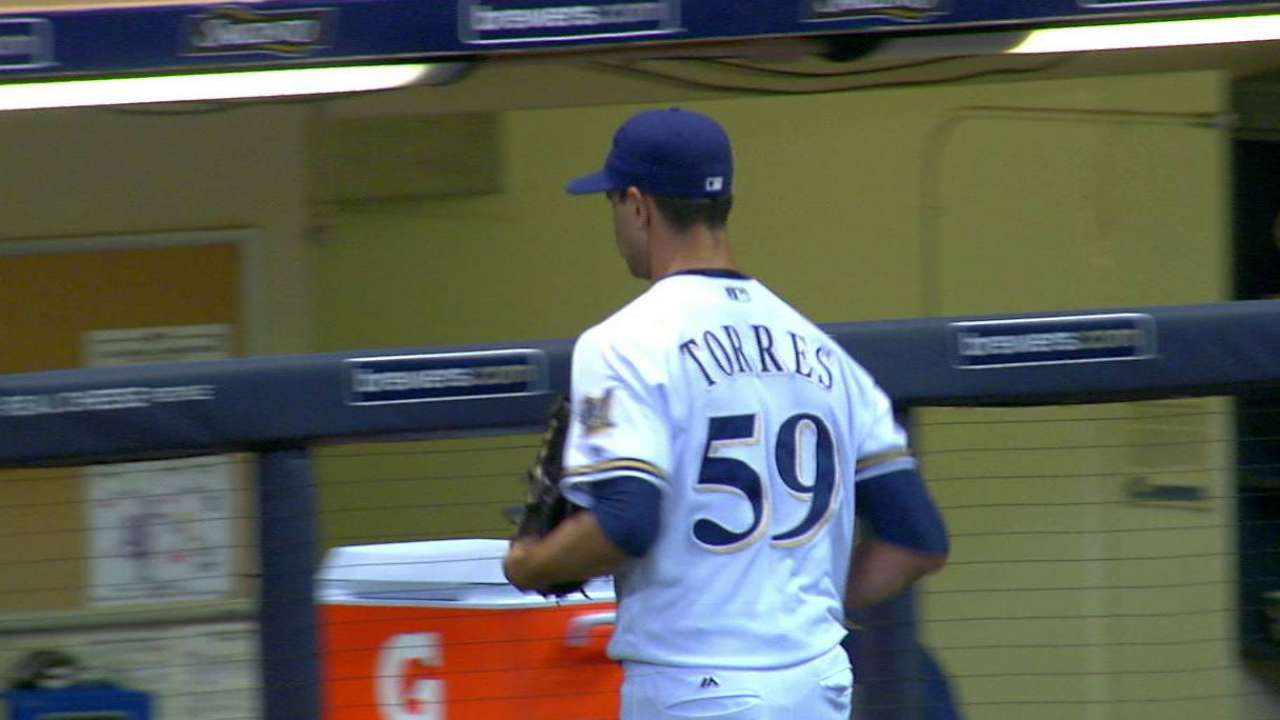 The Brewers have also been negotiating with free agents who have saves on their record, though a number of those players (Brad Ziegler to the Marlins, Koji Uehara to the Cubs) have signed with other teams. If the Brewers sign a free agent specifically for this role (Greg Holland, Neftali Feliz, Sergio Romo, Santiago Casilla, Drew Storen and others are still available), it would be their first such signing since Trevor Hoffman inked a two-year deal with Milwaukee in January 2009.
Hoffman is one of only two instances in the Miller Park era of the Brewers acquiring a player specifically to be the closer (the other was Eric Gagne, who signed a one-year deal in December 2007 and notched 10 saves before losing the role). Francisco Rodriguez was brought in as a setup man for John Axford. Francisco Cordero was brought in to challenge a then-embattled Derrick Turnbow, though he almost immediately grabbed the role. Salomon Torres originally was intended to be a multi-inning relief option.
In the end, they all seized the ninth inning. Who will be next?
Brewers saves leaders in the Miller Park era:
Jeffress
Led Brewers in saves: 2016
Acquired: Minor League free agent
Key number: 1.25 WHIP in 2016 before trade to Texas
Rodriguez
Led Brewers in saves: 2014, '15
Acquired: Trade with Mets, then re-signed as free agent
Key number: 1.081 WHIP ties Fingers for best in Brewers history (min. 150 innings)
Jim Henderson
Led Brewers in saves: 2013
Acquired: Minor League free agent
Key number: 12.1 K/9 best in Brewers history (min. 100 innings)
Axford
Led Brewers in saves: 2010, '11, '12
Acquired: Minor League free agent
Key number: Franchise record 46 saves in '11
Hoffman
Led Brewers in saves: 2009
Acquired: Major League free agent
Key number: Logged 600th career save on Sept. 7, 2010, at Miller Park
Salomon Torres
Led Brewers in saves: 2008
Acquired: Trade with Pirates
Key number: Logged save in Game 3 of 2008 National League Division Series vs. Phillies, then never pitched professionally again
Cordero
Led Brewers in saves: 2007
Acquired: Trade with Rangers
Key number: 44 saves in 2007 was a Brewers record until 2011
Turnbow
Led Brewers in saves: 2005, '06
Acquired: Waivers from the Angels
Key number: 39 saves in 2005 was a Brewers record until '07
Dan Kolb
Led Brewers in saves: 2003, '04
Acquired: Trade with Braves
Key number: Did it without the strikeouts; posted a 5.3 K/9 rate in his Brewers tenure
Mike DeJean
Led Brewers in saves: 2002
Acquired: Trade with Rockies
Key number: Notched saves in 48 percent of Brewers' wins in 2002
Curtis Leskanic
Led Brewers in saves: 2001
Acquired: Trade with Rockies
Key number: Responsible for first Brewers save at Miller Park on April 14, 2001
Adam McCalvy has covered the Brewers for MLB.com since 2001. Follow him on Twitter @AdamMcCalvy, like him on Facebook and listen to his podcast. This story was not subject to the approval of Major League Baseball or its clubs.