MLB.com Columnist
Phil Rogers
8 potential Quintana trade partners for White Sox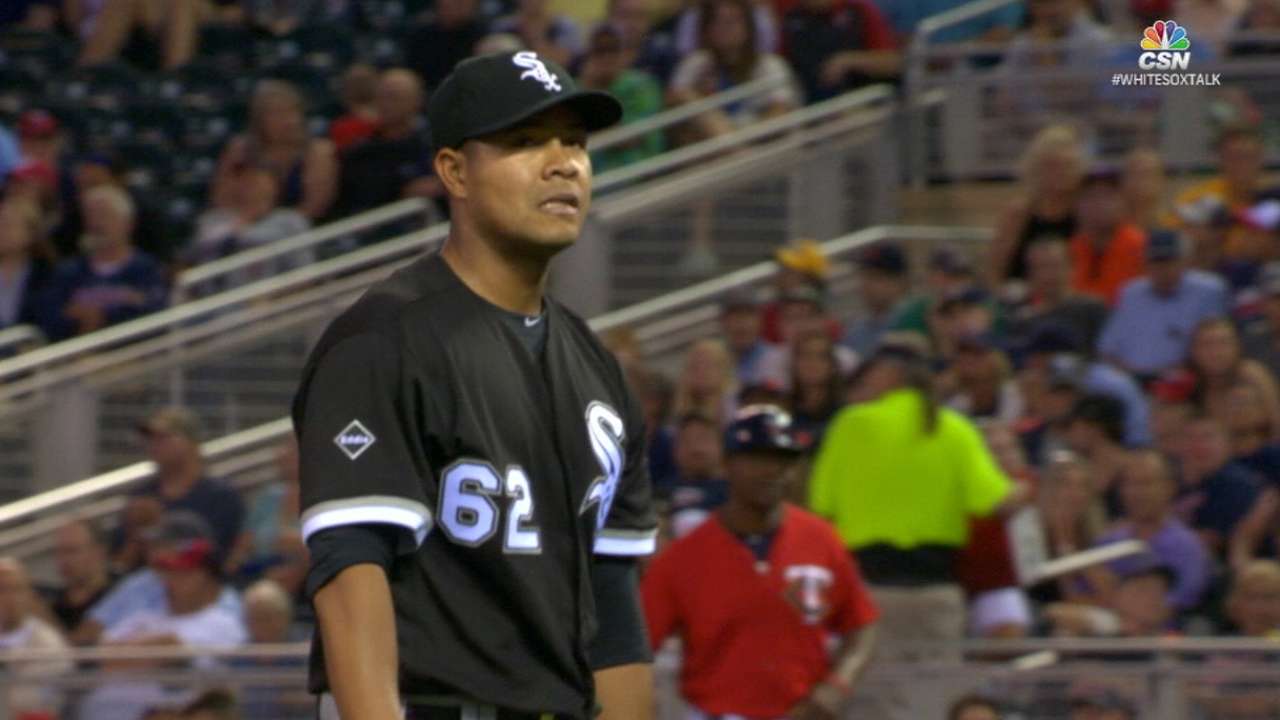 CHICAGO -- Twenty teams reportedly have interest in signing free agent right-hander Tyson Ross. The list of clubs looking to deal for Jose Quintana is almost that long, and why not?
While Quintana has worked in the shadow of Chris Sale, he's pitched more innings than Sale each of the last four years, and had a lower ERA in both of the past two seasons. He was 13-12 with a 3.20 ERA over 208 innings in 2016, his fourth consecutive year throwing at least 200 innings.
Quintana will be 28 next season, and he is under control for four years at a guaranteed $17.85 million (and only $37.85 million if the club options for 2019 and '20 are exercised).
Who wouldn't want some of that?
His talent fits on the roster of any team, and his contract works particularly well on contenders who have to watch their spending, such as the Pirates.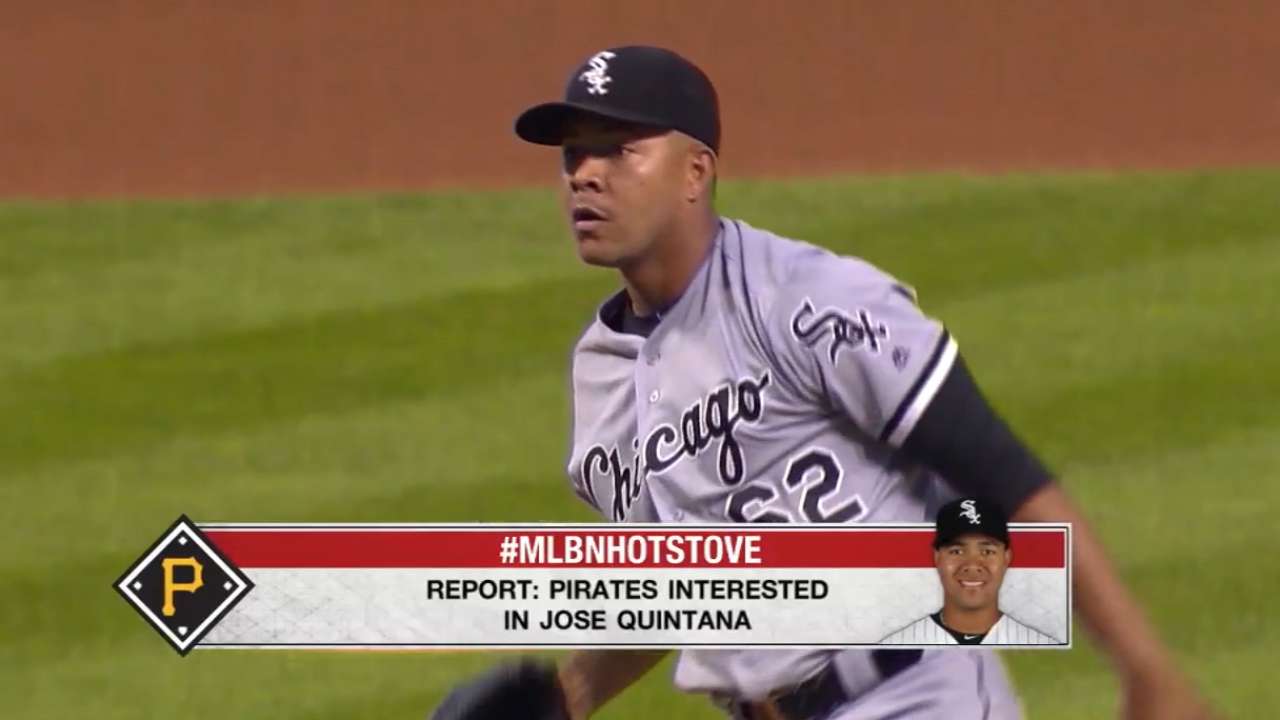 The Bucs are the subject of the latest Quintana rumors. But they're just one of a myriad of teams that White Sox general manager Rick Hahn has remained in conversation with since trading Sale to the Red Sox and Adam Eaton to the Nationals for a stockpile of seven elite prospects at the Winter Meetings.
Those two trades were heavier on arms than bats, so the White Sox are looking more for advanced hitters than pitching prospects at this point.
Here are some possibilities for a Quintana trade that could come to fruition before Spring Training. When a prospect is mentioned, his MLB Pipeline club ranking is listed in parentheses.
CUBS
Proposal: Quintana for 2B Ian Happ (No. 1 prospect), 3B Jeimer Candelario (No. 4), OF Mark Zagunis (No. 5)
During the Sale talks, Hahn went out of his way to say he's looking for the biggest return, even if it came from a crosstown rival. No team is in a better position to deal for Quintana than the Cubs, who have a stockpile of position-player prospects stuck behind the young lineup that looks set for the next three-to-five years.
Happ, who homered from both sides of the plate in the Arizona Fall League championship game, and Zagunis are on-base machines with enough power to hit 15-to-20 home runs. Candelario is a switch-hitter heading into his age-23 season, coming off a year in which he batted .283/.376/.464 between Double-A Tennessee and Triple-A Iowa.
This is a lot to give up for Quintana, but every piece is expendable for the Cubs, who have long prioritized adding pitchers controlled beyond 2017. They are also nearing the end of the Jake Arrieta and John Lackey contracts.
YANKEES
Proposal: Quintana for OF Clint Frazier (No. 1 prospect), RHP Dillon Tate (No. 11), OF Mason Williams (No. 22), 2B Nick Solak
• Yankees' Top 30 Prospects list
While this is drawn up as a 4-for-1 trade, Frazier is the only elite prospect in the deal (No. 15 in MLB). The Yankees landed Frazier and stud left-hander Justus Sheffield from the Indians for Andrew Miller, and don't want to give up Frazier. But if they did, they would get four years of Quintana.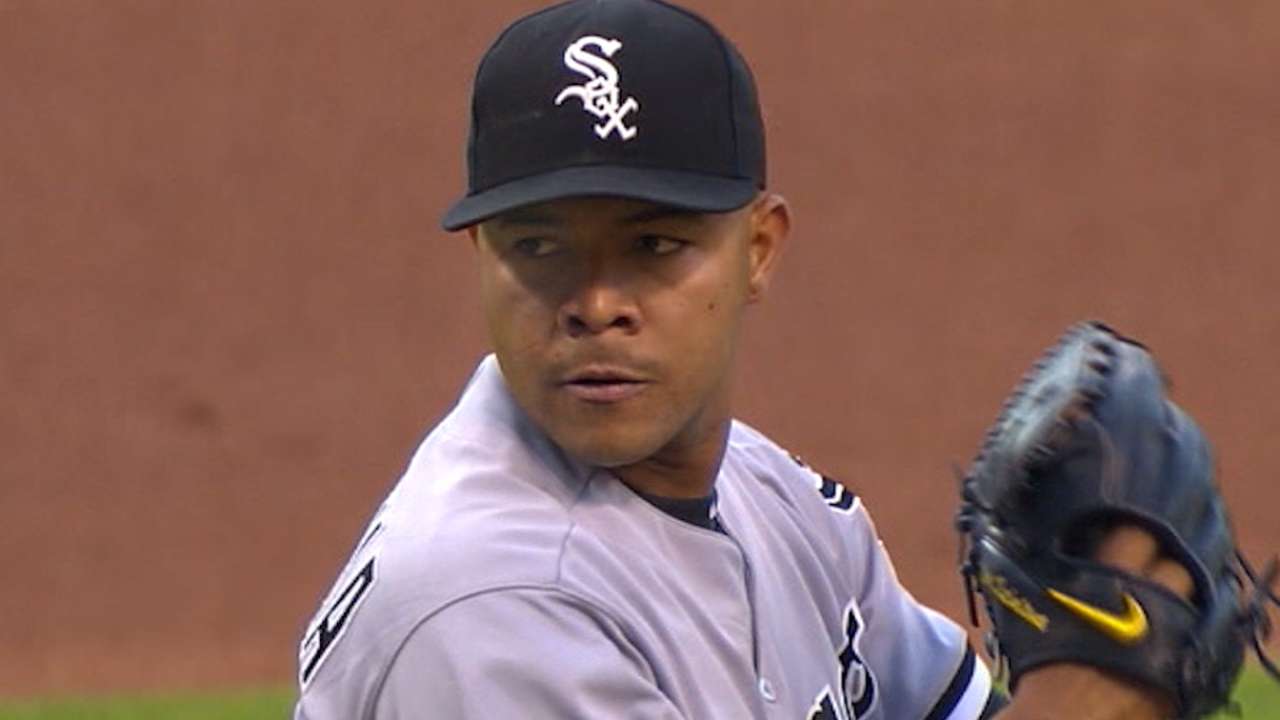 Tate, the No. 4 pick in the 2015 Draft, was acquired this past July from Texas in the Carlos Beltran deal, but his future might be in the bullpen. Williams is a former elite prospect who has lost a bit of luster. Solak, a second-round pick this past June out of Louisville, hit .321 in his pro debut with Class A Short-Season Staten Island.
Quintana was actually once in the Yankees' system, but was granted his free agency in 2011 before catching on with Chicago seven days later.
PIRATES
Proposal: Quintana for CF Austin Meadows (No. 2 prospect), RHP Clay Holmes (No. 11), INF/OF Adam Frazier
• Pirates' Top 30 Prospects list
Meadows (MLB's No. 9 overall prospect) is one of the most complete position players in the Minor Leagues and will continue his education in Triple-A in 2017. He's a tough player to give up, but adding Quintana without dealing Jameson Taillon or Tyler Glasnow gives the Pirates a shot to win big while they still have Andrew McCutchen and Gerrit Cole. An extreme ground-ball pitcher, Holmes would be a good fit for newly renamed Guaranteed Rate Field, and the 25-year-old Frazier is a valuable utility player who has hit .299 over four seasons of pro ball.
• Pirates in the mix for Quintana
ASTROS
Proposal: Quintana for OF Kyle Tucker (No. 2), 1B A.J. Reed, RHP Jandel Gustave (No. 25)
• Astros' Top 30 Prospects list
According to MLB Network's Peter Gammons, the White Sox asked the Astros for Francis Martes (Houston's No. 1 prospect), Joe Musgrove and Tucker in exchange for Quintana, so let's try something different.
Tucker, the fifth player taken in the 2015 Draft, is the clear headliner given how Reed's stock plummeted when he hit .164 when he got to Houston last year. Fisher is a speed-power corner outfielder drafted in 2014 and is already in Triple-A. Gustave can hit 100 mph on the radar gun, but is a high-risk proposition.
RANGERS
Proposal: Quintana for SS/2B Jurickson Profar, 3B Joey Gallo, 2B Andy Ibanez (No. 2 prospect) and C/1B Brett Nicholas (No. 22)
• Rangers' Top 30 Prospects list
Trades for Cole Hamels, Beltran and Jonathan Lucroy have thinned out the Texas system, especially from the pitching side. Having Quintana's controlled salary would help the Rangers add a proven hitter via free agency, maybe even Edwin Encarnacion. Profar's value is hurt by already having three years of service time. Gallo's stock is down, but the White Sox could pencil him in at third -- he really wants a chance there -- and trade Todd Frazier.
ROCKIES
Proposal: Quintana for SS Brendan Rodgers (No. 1 prospect), outfielder Raimel Tapia (No. 4) and catcher Tom Murphy (No. 10)
• Rockies' Top 30 Prospects list
Tapia and Murphy could emerge as regulars for the White Sox out of Spring Training, but Rodgers -- MLB's No. 6 prospect and the third pick in the 2015 Draft -- is the headliner. He's probably two years away from the Majors, however, and Trevor Story has the shortstop position under control in Colorado.
CARDINALS
Proposal: Quintana for RHP Luke Weaver (No. 2), OF Harrison Bader (No. 3), C Carson Kelly (No. 11)
• Cardinals' Top 30 Prospects list
Kelly, the heir apparent to Yadier Molina, might be as big of a piece for the White Sox as Bader and Weaver. However, none of these guys are among MLB's top 75 prospects, with Weaver and Bader coming in at Nos. 81 and 82, respectively. In other words, it might be hard for St. Louis to swing a deal without Alex Reyes, their top prospect, which is something they are unlikely to want to do with Reyes in the Cards' immediate plans.
DODGERS
Proposal: Quintana for RHP Jose De Leon (No. 2), OF Alex Verdugo (No. 3), RHP Walker Buehler (No. 7), C Austin Barnes (No. 10)
• Dodgers' Top 30 Prospects list
Maybe the White Sox can't get four of Los Angeles' top 10 prospects for Quintana. But if first baseman Clay Bellinger, the Dodgers' top prospect, isn't in the deal, it has to be heavy. With so many teams interested in Quintana -- not to mention no urgency to move him -- there's no reason for Hahn to sell short.
Phil Rogers is a columnist for MLB.com. This story was not subject to the approval of Major League Baseball or its clubs.