Inbox: Hot Stove additions on horizon?
Beat reporter Rhett Bollinger answers Twins fans' questions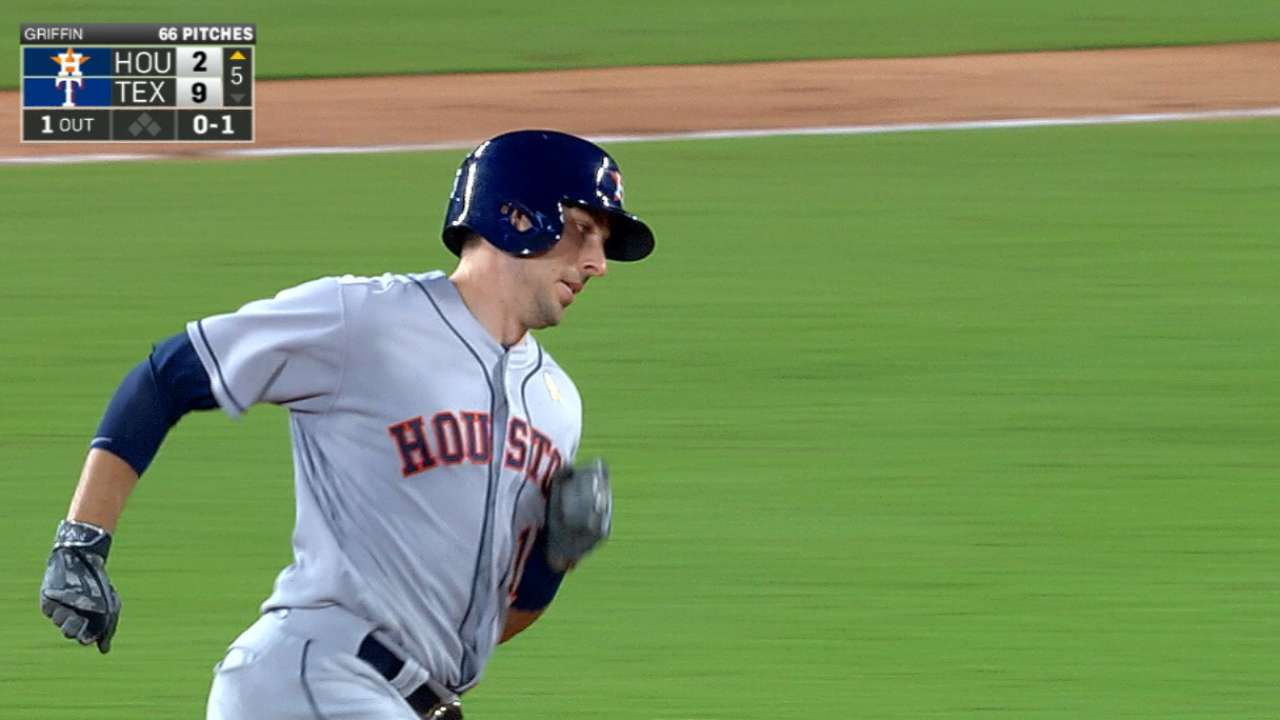 MINNEAPOLIS -- It's almost 2017, and the Twins are ready to turn the page on a disappointing 2016.
But there's optimism about a new front office led by Derek Falvey and Thad Levine, who hope to build the Twins into a consistent winner. So far this offseason, the club hasn't made a big splash outside of signing catcher Jason Castro to a three-year deal. There's still plenty of time before Spring Training for the Twins to make moves, and that leads to the first question of this week's Inbox:
@RhettBollinger do you see the twins signing any free agent veteran pitchers or infielders not spring training invites

— viking780@yahoo.com (@onedrop_780) December 21, 2016
Outside of the addition of Castro, the Twins have so far added depth only with several Minor League deals, signing players such as J.B. Shuck, Ben Paulsen and Matt Hague. It's clear the Twins need to improve their rotation, and signing a veteran starter would make sense, but this is a weak free-agent class, especially for starting pitching.
The Twins still seem more likely to make a trade for pitching help than to sign a free agent. As for signing an infielder, it would be unexpected, considering the club already has Eduardo Escobar and Danny Santana on its roster as backups to shortstop Jorge Polanco and second baseman Brian Dozier.
@RhettBollinger Hi Rhett. If the Twins do trade Dozier, do the Twins have any plans to upgrade SS? Especially if Sano is at 3B?

— Roger Hanover (@wyoming_roger) December 19, 2016
This scenario could lead to the Twins looking to acquire a shortstop, as Polanco is likely to be moved to second base if Dozier is traded. Minnesota could obviously stick with Escobar at short in this situation, but the club might want to go with a defense-first shortstop to help the pitching staff. Still, the Twins don't need a long-term shortstop, with prospects Nick Gordon -- ranked as the game's No. 48 overall prospect by MLBPipeline.com -- and Engelb Vielma on the way.
@RhettBollinger does Kenny Vargas fit into the Twins plans? I never understood the Park signing & Vargas was loser there.

— Ken Reiners (@reinersandassoc) December 19, 2016
Vargas was the odd man out entering last year after the Twins signed Byungho Park to be their regular designated hitter and backup first baseman. Park showed some flashes of his potential but mostly struggled and finished the year at Triple-A Rochester, ultimately undergoing season-ending right hand surgery.
• Submit a question to the Twins Inbox
Despite the Twins' decision to outright Trevor Plouffe, leaving Miguel Sano as their regular third baseman, it could be tough for Vargas to find at-bats this season. Vargas, 26, made strides during his stint in the Majors last year, showing improved patience while hitting .230/.333/.500 with 10 homers and 20 RBIs in 47 games.
Complicating matters is that Vargas is out of Minor League options in 2017, so he can't be sent to Triple-A unless he passes through waivers. At this point, it could make sense for the Twins to trade Vargas for pitching help, but it depends on how much the new front office values Park and his ability to hit for power at the Major League level. Vargas offers the club solid insurance in case Park struggles again.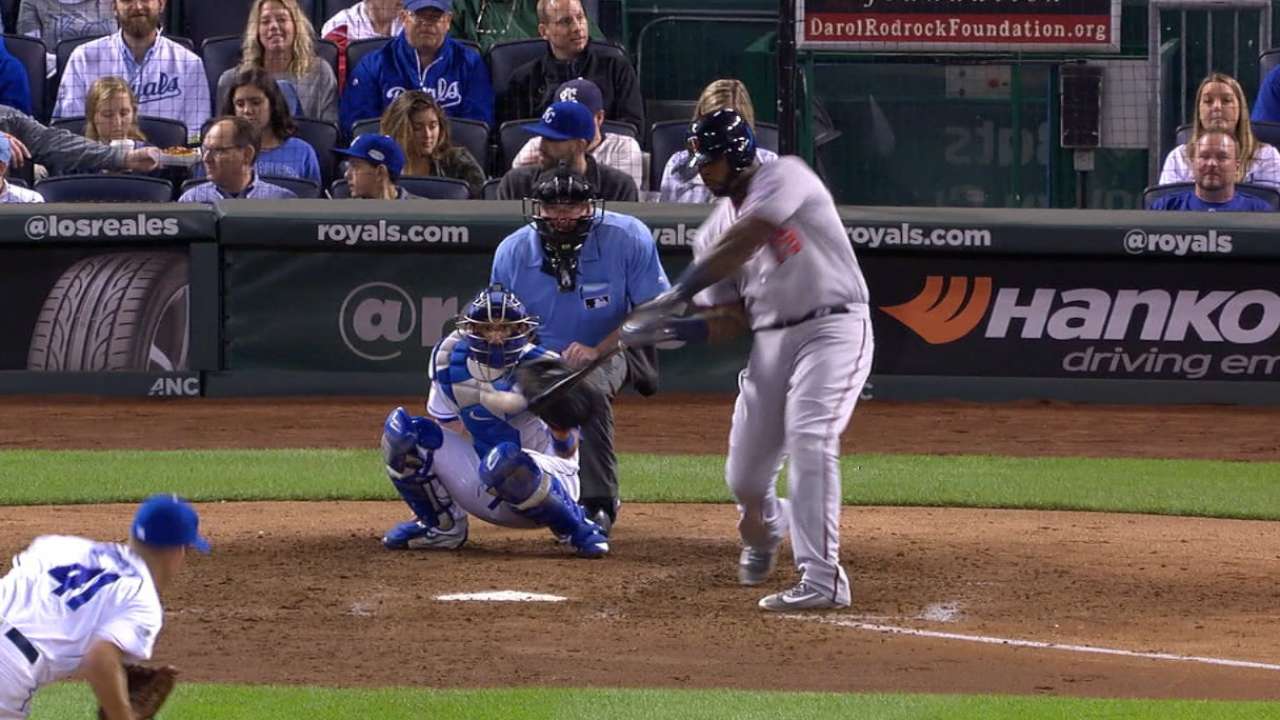 @RhettBollinger At this point, is Eddie Rosario guaranteed the starting Left Field job to open 2017?

— Tim Zieroth (@Twins_guyTJZ) December 19, 2016
Guaranteed is probably a bit strong of a word, but as of now, Rosario does head into Spring Training as the heavy favorite to be the Twins' starting left fielder, joining center fielder Byron Buxton and right fielder Max Kepler. It's a young outfield and Rosario still has plenty to prove, especially with his plate discipline, but he offers value with his defense and baserunning. Barring a surprising roster addition, it's a safe bet to pencil in Rosario in left.
@RhettBollinger what's a reasonable return for Ervin? #twinsinbox

— Cody Warne (@WarneCody) December 19, 2016
It's an interesting question, as Ervin Santana is coming off a strong season that saw him post a 3.38 ERA in 30 starts, and he has two years and $27 million remaining on his deal, plus a $14 million option for '19. Given this year's weak free-agent class, Santana could bring back a decent return.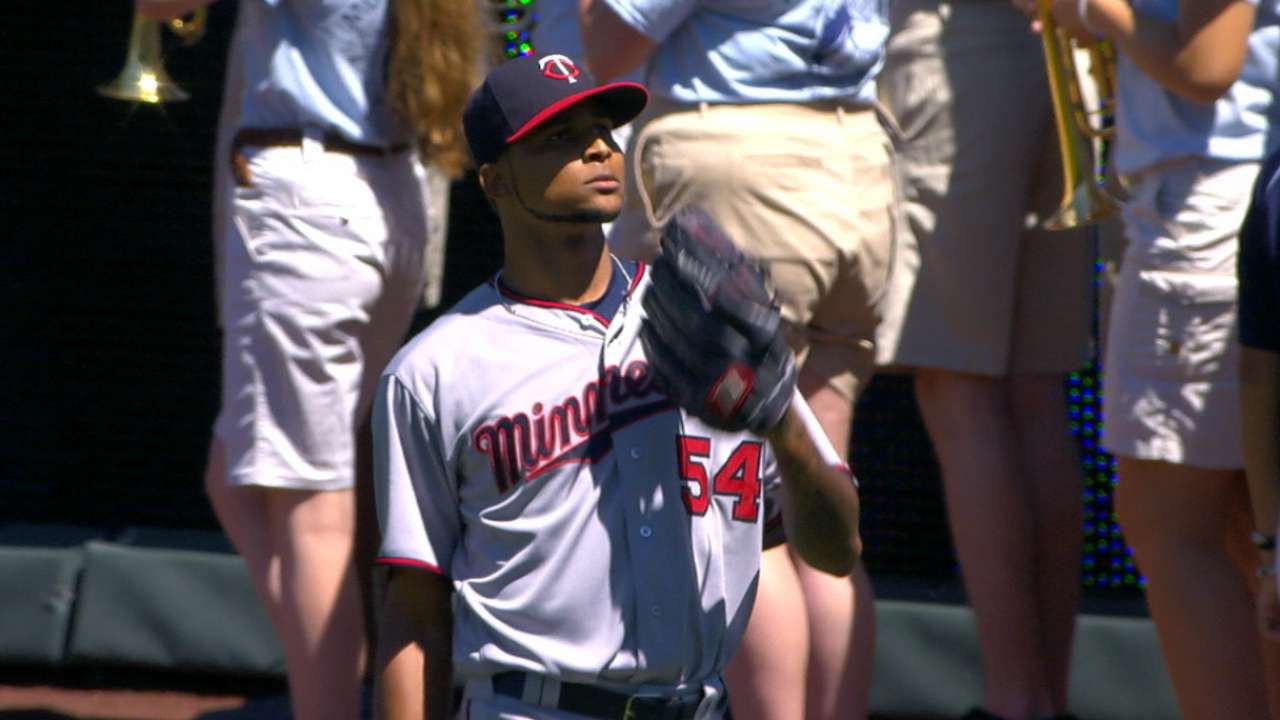 But Santana is also 34 years old, which limits his trade value. Dozier obviously has more value because of his production and lighter contract, with a total of just $15 million due over the next two years.
The issue is that the Twins don't have many consistent rotation options behind Santana and would want young starting pitching in return for the veteran right-hander. The Twins would have to weigh whether it makes sense to hold onto the anchor of their rotation or hope that their young pitching prospects pan out.
Rhett Bollinger has covered the Twins for MLB.com since 2011. Read his blog, Bollinger Beat, follow him on Twitter @RhettBollinger and listen to his podcast. This story was not subject to the approval of Major League Baseball or its clubs.