Inbox: Will roster allow Peraza to play daily?
Beat reporter Mark Sheldon answers questions from Reds fans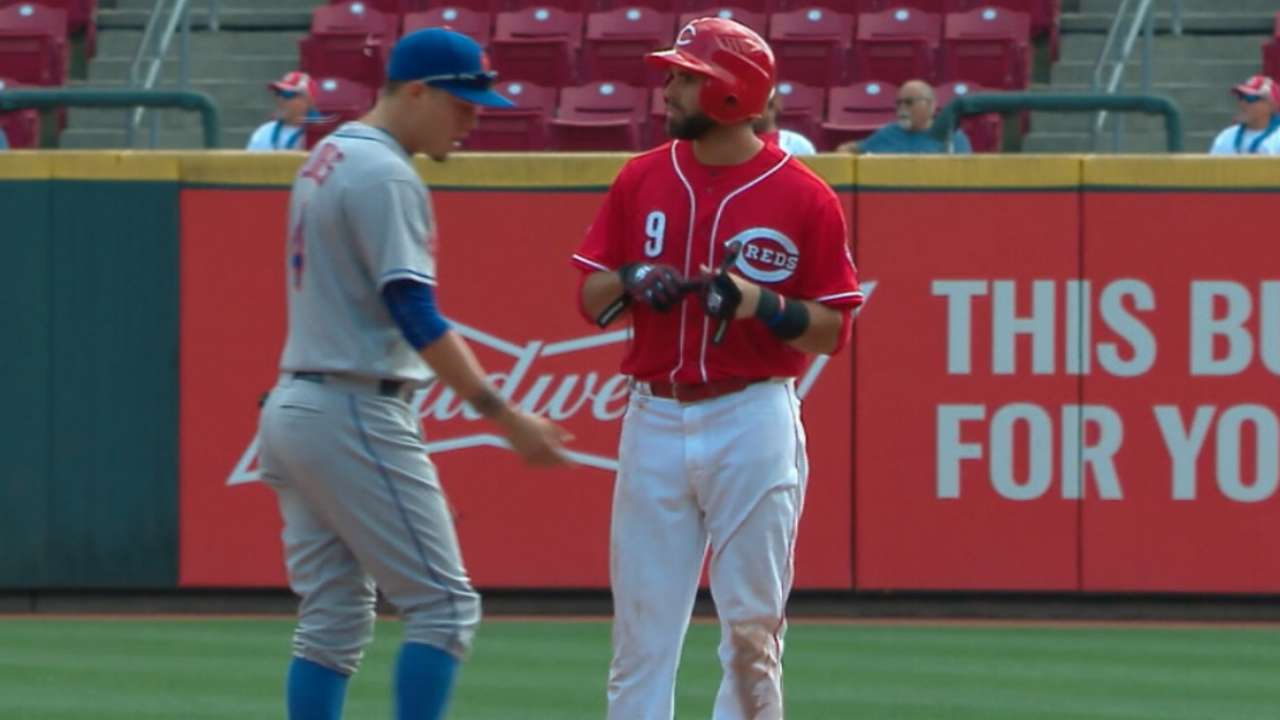 Assuming no trades involving Brandon Phillips or Zack Cozart, would you consider sitting Phillips more often to play Jose Peraza/Dilson Herrera?
-- @handrewmichael
It certainly wouldn't be the ideal situation, but multiple people may have to sit so Peraza can play at least four games per week. That could mean breaks for Phillips and Cozart, or even Billy Hamilton in center field, which Peraza also plays. Herrera would likely begin the season at Triple-A Louisville if no one is dealt. The club would like to use this season to evaluate and develop the talent it expects to contribute beyond 2017, and Peraza and Herrera are certainly two of those players.
• Submit a question to the Reds Inbox
Has Amir Garrett passed Robert Stephenson and Cody Reed from a development standpoint? Does he have a shot at the rotation?
-- @newtonrm
Garrett has soared up the ranks and is now the organization's No. 2 prospect, according to MLBPipeline, passing Stephenson (No. 4) in that regard. But I don't think he will have passed Stephenson and Reed in the club's mind until he goes out and gets it done on the field. Garrett, Stephenson and Reed, among others, all have a shot at the rotation, but I think Reed or Stephenson might have a leg up on the strength of a good spring. As manager Bryan Price recently put it: "Just show up and look like Major Leaguers." Garrett had a half-season of Triple-A, so starting out there in April wouldn't be unexpected.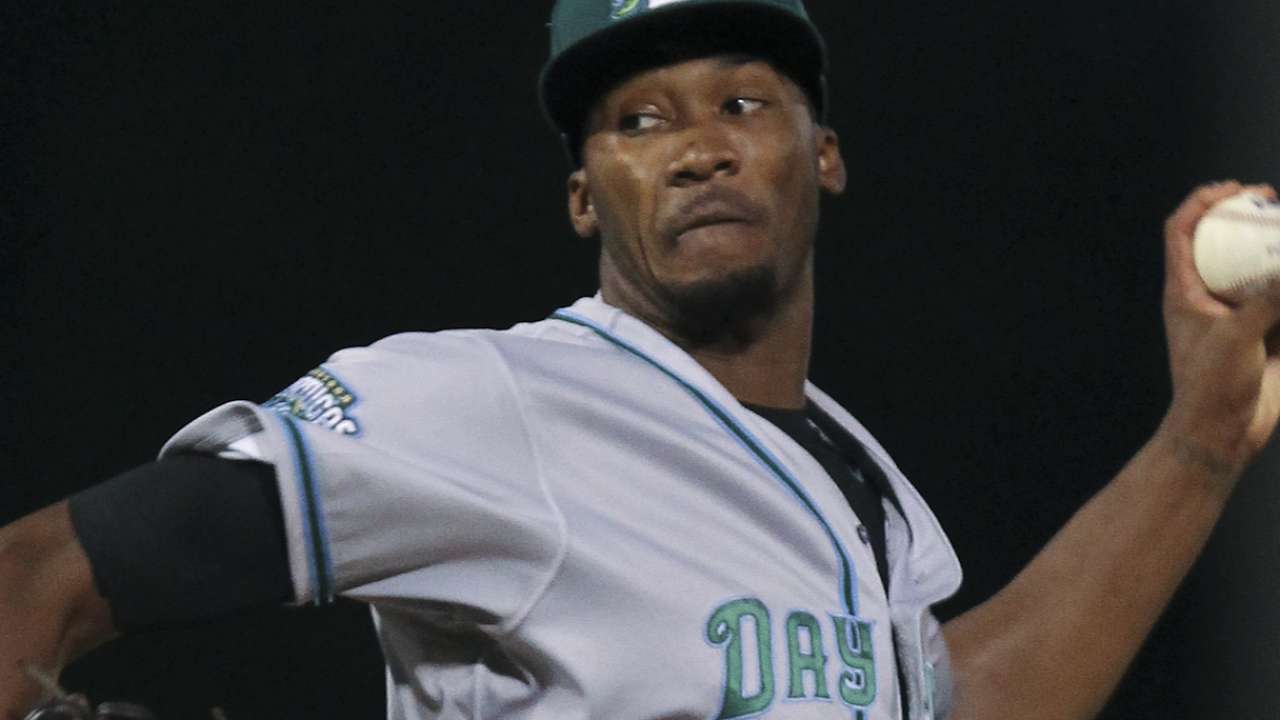 Is Joey Votto's contract really perceived as a handcuff? The guy is an All-Star, and without him, we'd be far worse. Seems reasonable.
-- @himidaddy
Handcuff isn't the word, but Votto's contract -- with seven years and $179 million remaining -- along with the contracts of Homer Bailey and Phillips certainly limit the flexibility of a small-market club to spend freely and keep other homegrown players. The Reds wanted to step up, especially at a time when the club was contending, and keep their stars. After a couple of down years, Votto is producing and earning the value of his deal.
What free agent veteran would you see the Reds bringing in to guide this team?
-- @FloTownYaller
To guide this team? That's not the type of free agent the Reds are seeking, or need right now. If and when they are closer to contending and could use a veteran player with postseason and leadership experience, that's the time to allocate such resources.
With the Reds' rebuild underway, how long of a leash does Devin Mesoraco have, given his two seasons of injuries? Who's behind Tucker Barnhart?
-- @chrisagiddings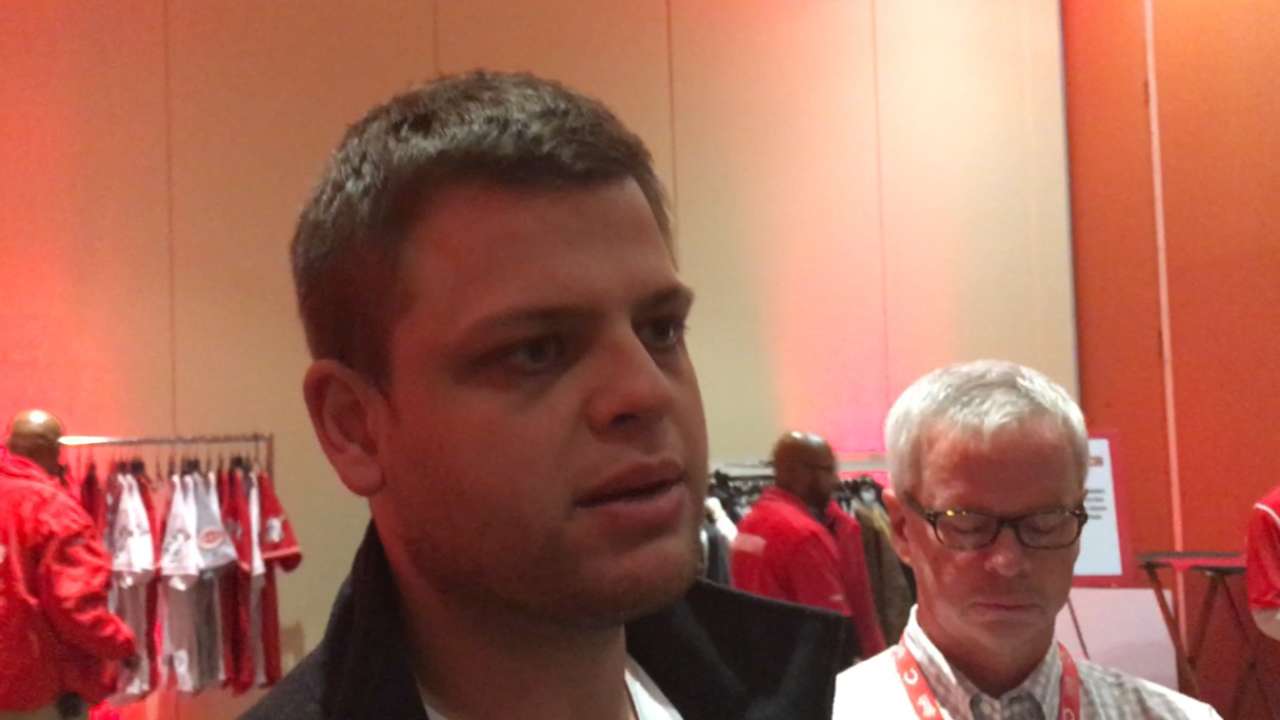 If the Reds weren't taking part in a rebuild, Mesoraco might not get as much leeway after catching 18 games in two years. For next season, his body (namely his surgically repaired hips) will determine what he can do. If he's healthy, he will start, but I wouldn't count on him for 130-140 games. Barnhart is going to catch plenty. Rule 5 pick Stuart Turner is currently behind Barnhart. But the club is keeping an eye on free-agent market.
What are the odds of Disco (Anthony DeSclafani) or Dan Straily getting traded?
-- @redsmccurdygal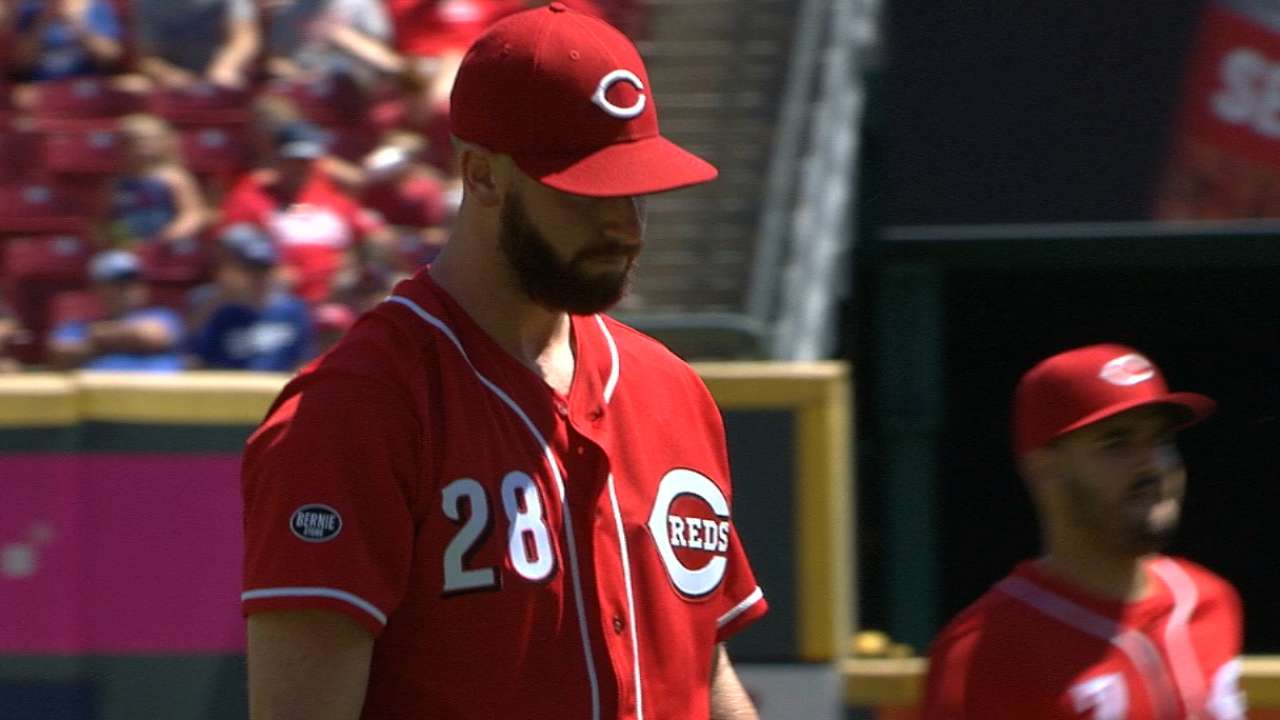 The odds are low because the asking prices for both are high. Plus, the Reds need arms they can depend on -- such as DeSclafani and Straily -- to go deeper in games, or they will face a repeat of 2015 and the first two months of 2016.
Do you think the Reds have any interest in signing Greg Holland? Could he be a potential trade chip and fill a need?
-- @dagcapoli
I asked general manager Dick Williams about Holland recently, and he would not speak specifically about the former Royals closer. But Williams did say this about the types of relievers the Reds are looking for at value prices: "A lot of times it comes from a guy who has missed time from an injury or had a bad year." Holland endured both in 2015, missing 2016 while recovering from Tommy John surgery.
Mark Sheldon has covered the Reds for MLB.com since 2006, and previously covered the Twins from 2001-05. Follow him on Twitter @m_sheldon and Facebook and listen to his podcast. This story was not subject to the approval of Major League Baseball or its clubs.