The Top 10 Youth Stories of 2016
It's a great time to be a kid. When Rob Manfred became Commissioner of Baseball in January 2015, he vowed that reaching more kids would be one of his top goals. Mission accomplished. Since then, hundreds of thousands of boys and girls have gotten the chance to participate in more games, contests and fun activities than ever before. These were just some of the top youth stories of 2016.
1. All's Well in Endwell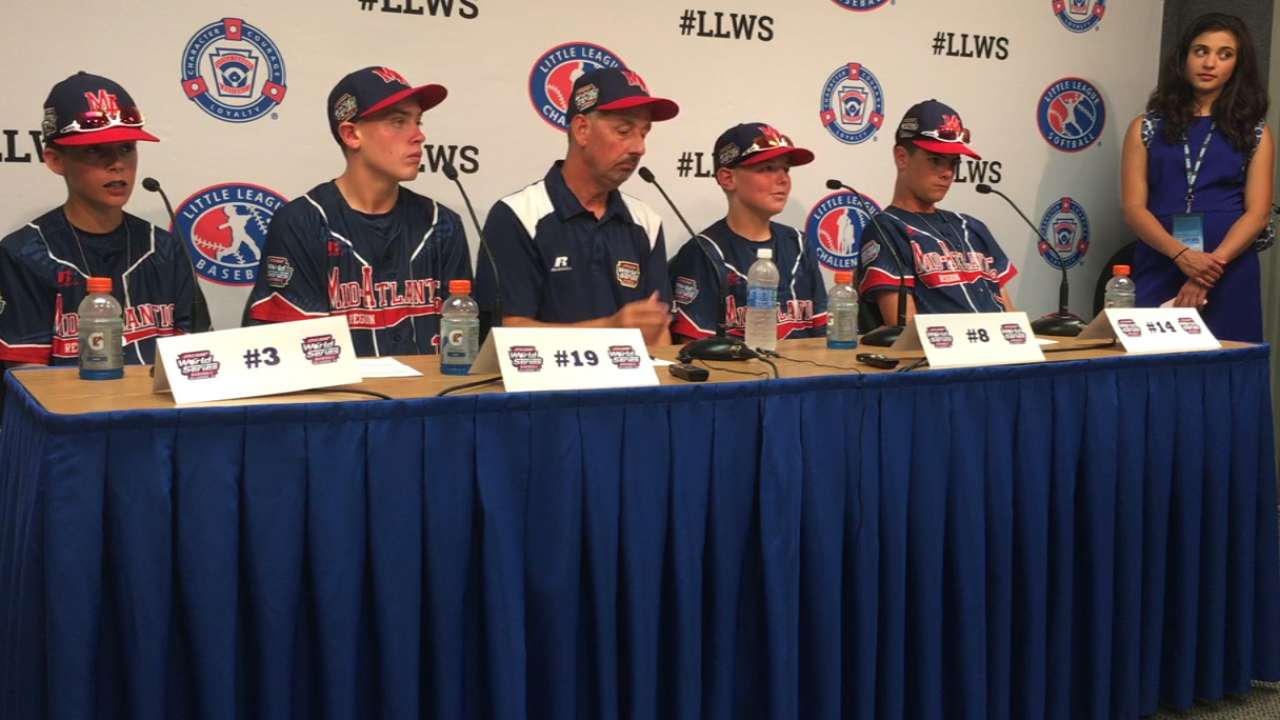 The boys from Endwell, N.Y., capped their undefeated summer with a Little League World Series title, just a few days after Commissioner Manfred -- who's also from upstate New York -- paid them a visit in Williamsport. The Maine-Endwell Little Leaguers brought the U.S. its first LLWS championship since 2011.
2. Play Ball Weekend
After this at bat at the beach @redturn2 is ready for the game tonight #PuigNoPitch pic.twitter.com/5IFRvIm771

— Yasiel Puig (@YasielPuig) May 14, 2016
This year's inaugural Play Ball Weekend included kids-geared events hosted by every club, including the Dodgers playing ball with Los Angeles youth on the sand at Venice Beach.
3. Quick, Draft Mick!
And we're excited to have you here, @MickeyMoniak! pic.twitter.com/KrkMvYLDVs

— Phillies (@Phillies) June 10, 2016
The Phillies used the first overall pick in the 2016 Draft to select La Costa Canyon (Calif.) High School outfielder Mickey Moniak. The 18-year-old names Mickey Mantle as his all-time favorite player, and fittingly plays center field. Follow Moniak and the entire 2016 draft class here.
4. Relighting the Olympic Torch
Last time baseball was an Olympic sport (08) these guys won bronze. Strasburg,Fowler, Cahill, Arrieta. #mlb #Wbsc pic.twitter.com/ZLzpfQDGkU

— John Blundell (@JBMLBPR) August 3, 2016
Just before this year's Summer Games opened in Rio, the International Olympic Committee announced that baseball and softball finally will be back soon. Both sports will return to the Games in 2020 in Tokyo. Current Major Leaguers who have played in past Olympics include Jake Arrieta, Stephen Strasburg, Yu Darvish and Dexter Fowler.
5. Moncada's Future is Now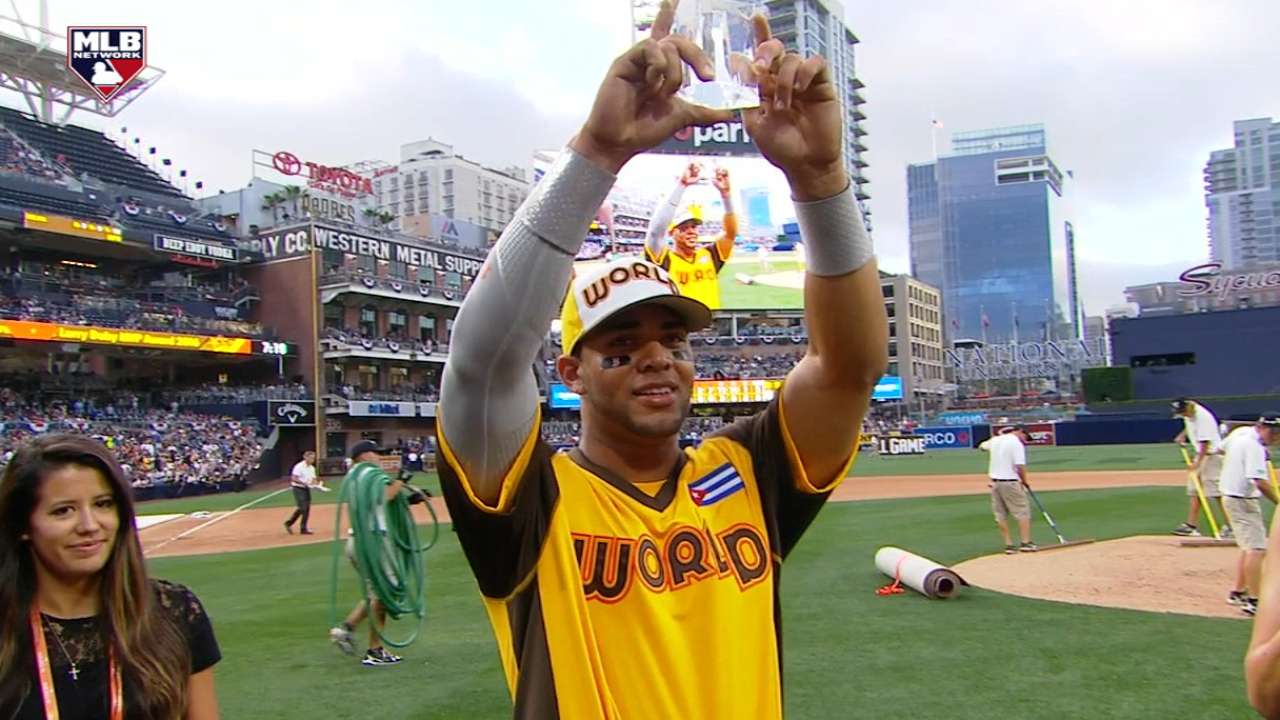 MLB Pipeline No. 1 prospect Yoan Moncada stole the show during the SiriusXM All-Star Futures Game at Petco Park. The 21-year-old switch-hitting slugger from Cuba -- who was then a Red Sox prospect before being traded to the White Sox in early December -- ripped a single and towering home run to earn MVP honors. Astros prospect Alex Bregman also shined, nearly hitting for the cycle with a triple, double and single.
6. Both College World Series Go the Distance
The men's College World Series and the Women's College World Series each went the maximum three games this year. In baseball, Coastal Carolina won its first school title in any sport, while also forcing Jake Arrieta to get this tattoo. On the softball side, Oklahoma knocked out Auburn for the Sooners' third WCWS crown.
7. Child Stars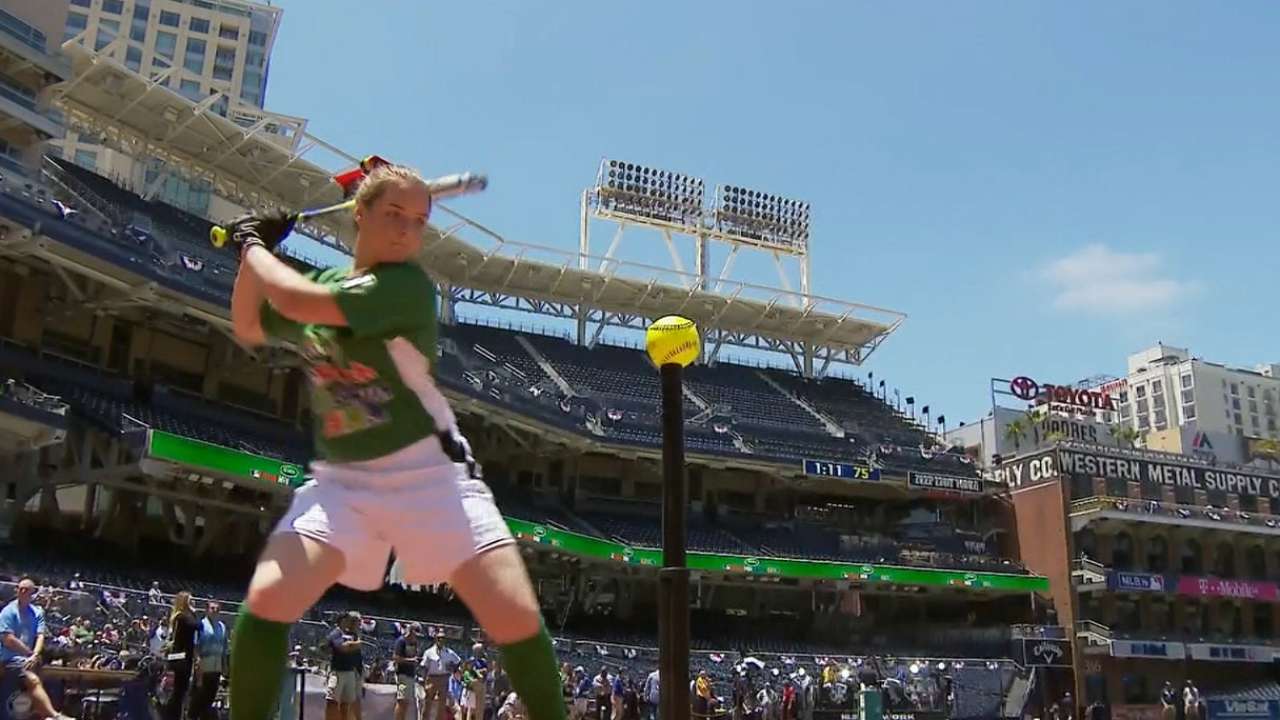 Big Leaguers weren't the only players swinging for the fences during All-Star Week. In the days before the Midsummer Classic, two nationwide kids' skills competitions concluded at Petco Park: the inaugural T-Mobile Jr. Home Run Derby and Scotts Pitch, Hit & Run. Leading up to these national finals, nearly 700,000 kids ages 7-14 got the chance to compete for free in thousands of events across the country.
8. Brazilian Idol
Hitting 94 mph on the gun, 15-year-old Brazilian pitcher Eric Pardinho can straight shove. #WBC pic.twitter.com/yoVEZvPAOY

— WBC Baseball (@WBCBaseball) September 22, 2016
Eric Pardinho, a 15-year-old pitcher for Team Brazil, threw several 94-mph pitches during the World Baseball Classic's Brooklyn qualifier at MCU Park in September, instantly giving the country's youth a new role model.
9. RBI is Clutch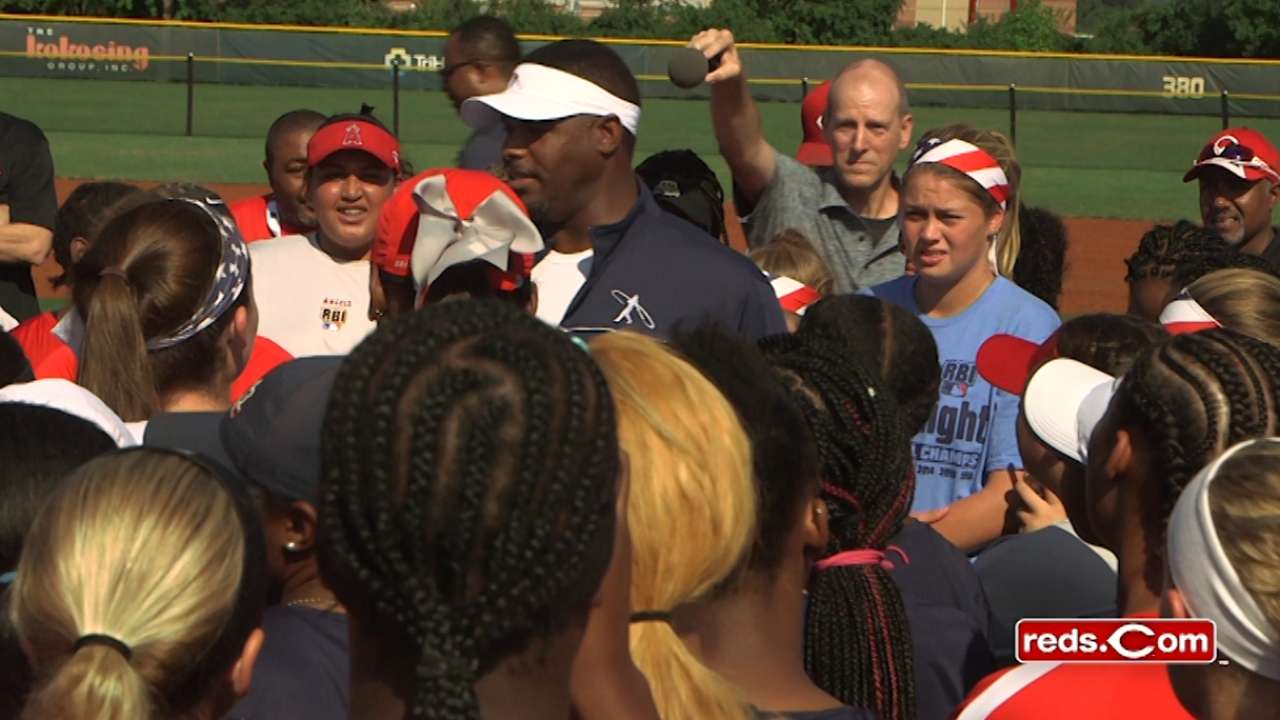 At the 24th annual RBI World Series in Cincinnati, Chicago White Sox RBI won the Junior Division, while Arizona RBI took the Senior Division baseball title. In the softball final, Cleveland lost to the Dominican Republic, 5-3. Each year, the RBI (Reviving Baseball in Inner Cities) program gives young people from underserved and diverse communities the chance to play baseball and softball, while also focusing on academic and team success.
10. Torres Tears Up Arizona Fall League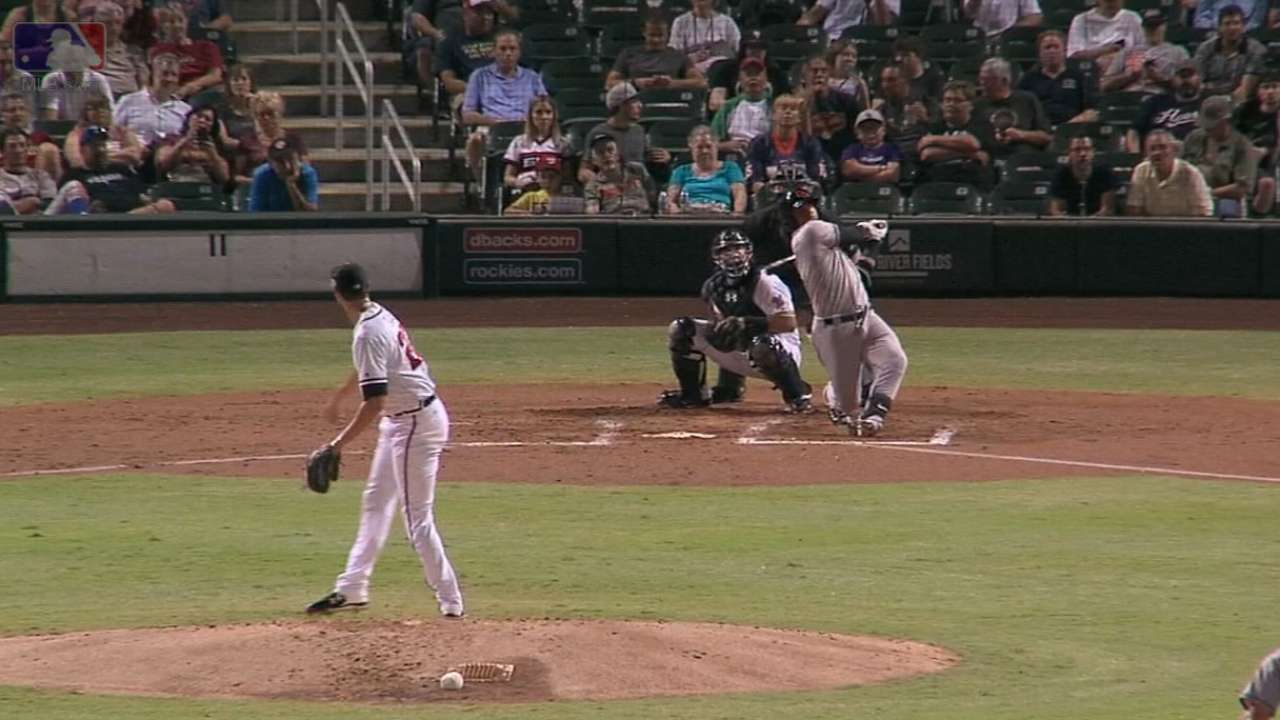 Just before his 20th birthday, Yankees prospect Gleyber Torres batted .403 in Arizona Fall League competition to become the youngest player to win an AFL batting title and the league's MVP award. An infielder, Torres came over to the Yanks' farm system from the Cubs in the Aroldis Chapman trade, and he is expected to advance to Double-A next season.
Mike McCormick is an editorial director for MLB.com and has covered the big leagues for 20 years. For information on ways for kids to play, leagues near you and more, visit playball.org. This story was not subject to the approval of Major League Baseball or its clubs.