MLB.com Columnist
Fred Zinkie
Swing for fences with these first-round options
High-upside picks like Turner, Correa could drive fantasy teams to success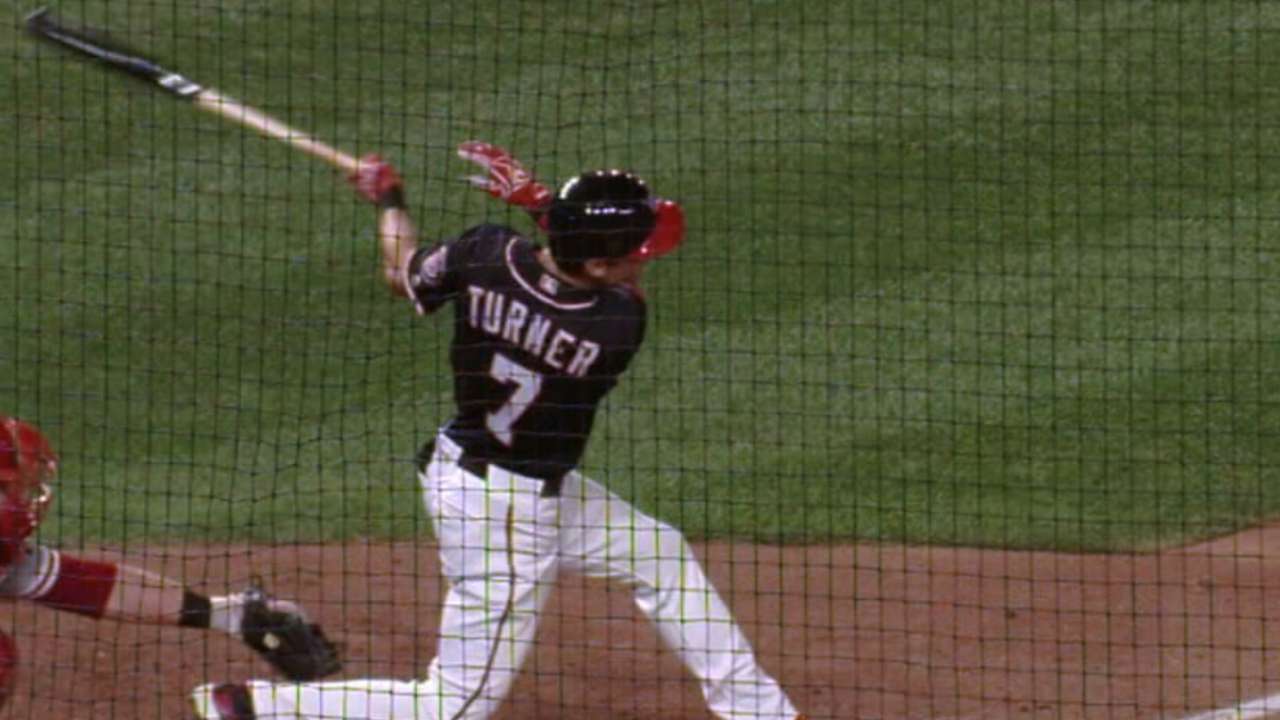 With early fantasy drafts less than two months away, the first round is starting to take shape.
Sure, players such as Mike Trout, Mookie Betts and Kris Bryant are locks to be selected within the first handful of picks. But the options become hard to separate at the back end of Round 1.
Owners who wish to go outside the box with their initial pick may want to take an optimistic stance on one of the following five players:
Trea Turner, 2B/OF (Nationals): Turner made an incredible impact as a rookie in 2016, shattering already lofty expectations by hitting .342 with 13 homers, 33 steals and 53 runs scored across 73 games. True, the youngster benefited from an unsustainable .388 BABIP -- which enabled him to produce a .370 on-base percentage despite drawing only 14 walks. But even with some regression on a per-plate-appearance basis, the 23-year-old has the skills to deliver 20 home runs, 50 stolen bases and 110 runs in '17. With steals likely to be in high demand during '17 drafts, those who select Turner at the tail end in Round 1 could be on their way to building a balanced offense.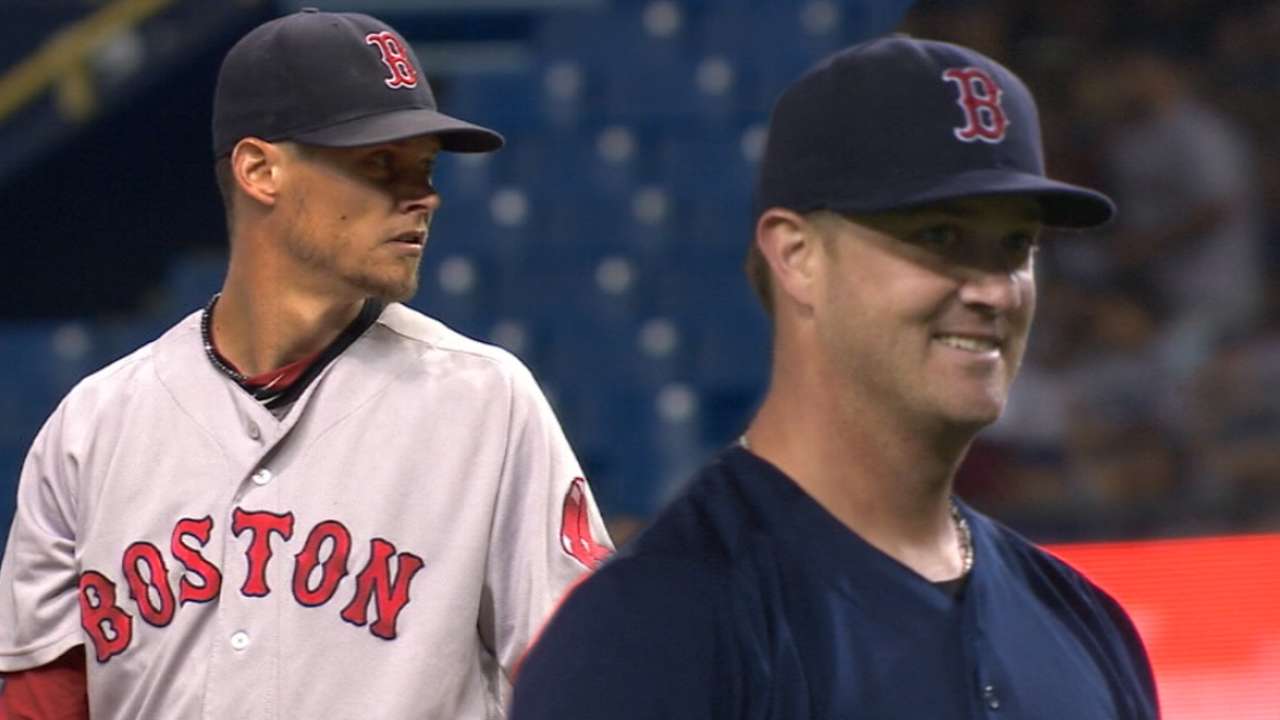 Carlos Correa, shortstop (Astros): In many ways, Correa entered the 2016 season in the same way that Turner will head into '17. Despite playing just 99 big league games as a rookie, the Astros shortstop was selected in the first round of most drafts after delivering 22 homers, 68 RBIs and 14 steals in that span. Though Correa was a disappointment relative to sky-high expectations, he nonetheless showed the potential to be a future fantasy lineup cornerstone by notching 20 homers, 96 RBIs and 13 swipes last year. Still just 22 years old, he could climb back into the first-round thoughts of owners who recognize his vast potential.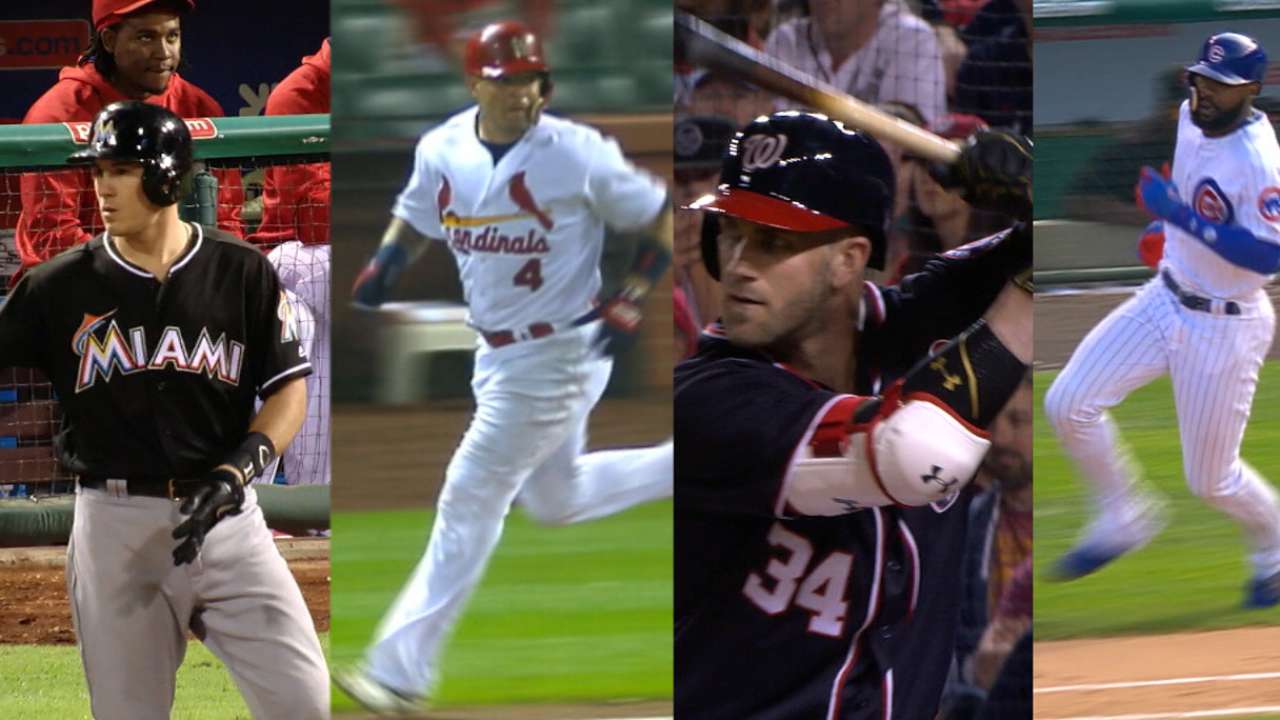 Charlie Blackmon, outfielder (Rockies): While he declined to 17 stolen bases last season (43 in '15), Blackmon became a more valuable offensive asset overall by virtue of a dramatic power surge. The outfielder posted career-best marks in nearly every department despite missing time in April, finishing with 29 homers, 82 RBIs and 111 runs scored. Blackmon also encouragingly maintained his strong contact skills, recording a 15.9 percent strikeout rate with a personal-high .324 average. With a resurgent performance on the bases in '17, Blackmon could produce the Majors' first 30-30 season since Trout and Ryan Braun both accomplished the feat in '12.
Giancarlo Stanton, outfielder (Marlins): Stanton has long been regarded as a first-round caliber player, but his career has been hampered by injuries and inconsistency. Such was the case again in '16, when he missed several weeks with a groin strain and posted a personal-low .815 OPS over 470 plate appearances. While Stanton regularly registers stellar exit velocity marks, according to Statcast™, his propensity to whiff (lifetime 28.5 percent strikeout rate) contributes to lengthy slumps. But despite his flaws, the 27-year-old arguably remains baseball's best candidate to become the first player to reach the 50-homer plateau since Chris Davis went deep 53 times in '13.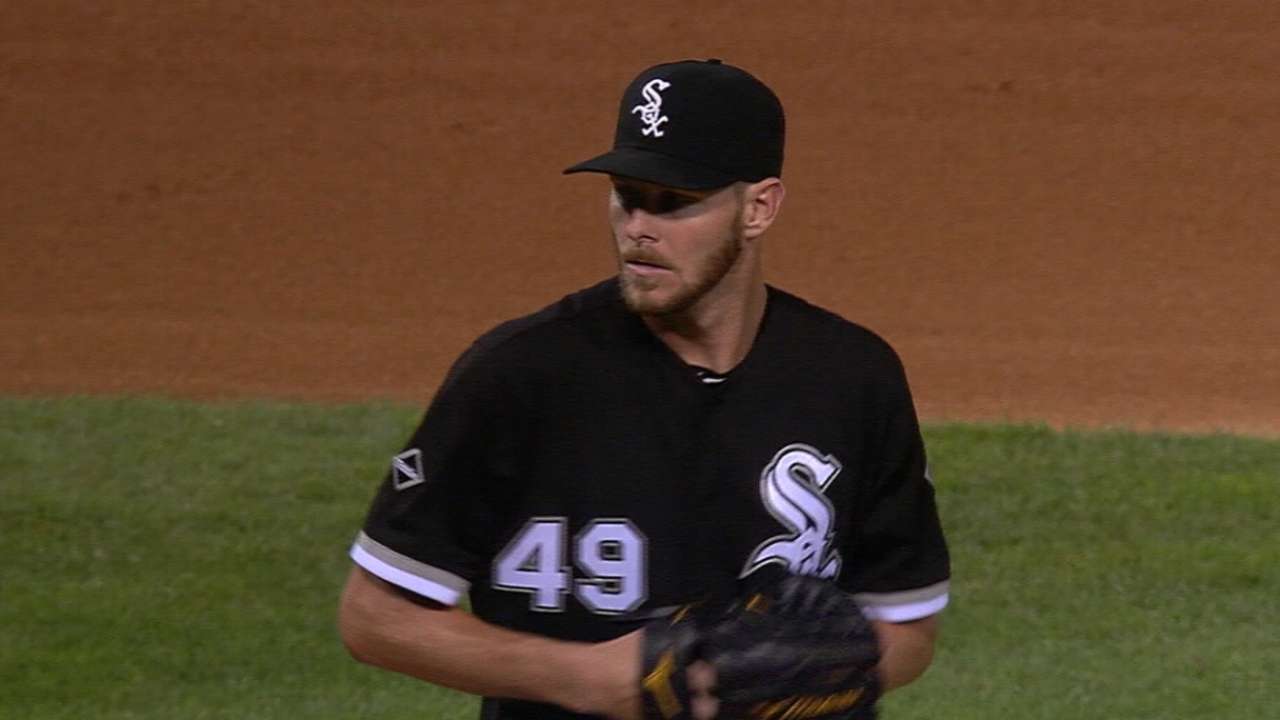 Chris Sale, starter (Red Sox): Sale was again one of the American League's best starters in '16, recording a 3.34 ERA with a 1.04 WHIP over a career-high 226 2/3 innings. While the left-hander experienced a dramatic drop in K/9 rate relative to '14-15 (11.3), he fanned more than a batter per inning (9.3 K/9 in '16) for the seventh straight year and tied for fifth in the Majors with 233 strikeouts as a result. Now set to be supported by Boston's high-scoring offense, Sale could add more than 20 wins to his other terrific stats next season.
Fred Zinkie is the lead fantasy baseball writer for MLB.com. Follow him on Twitter at @FredZinkieMLB. This story was not subject to the approval of Major League Baseball or its clubs.