Could Rays sway Bautista in free-agency game?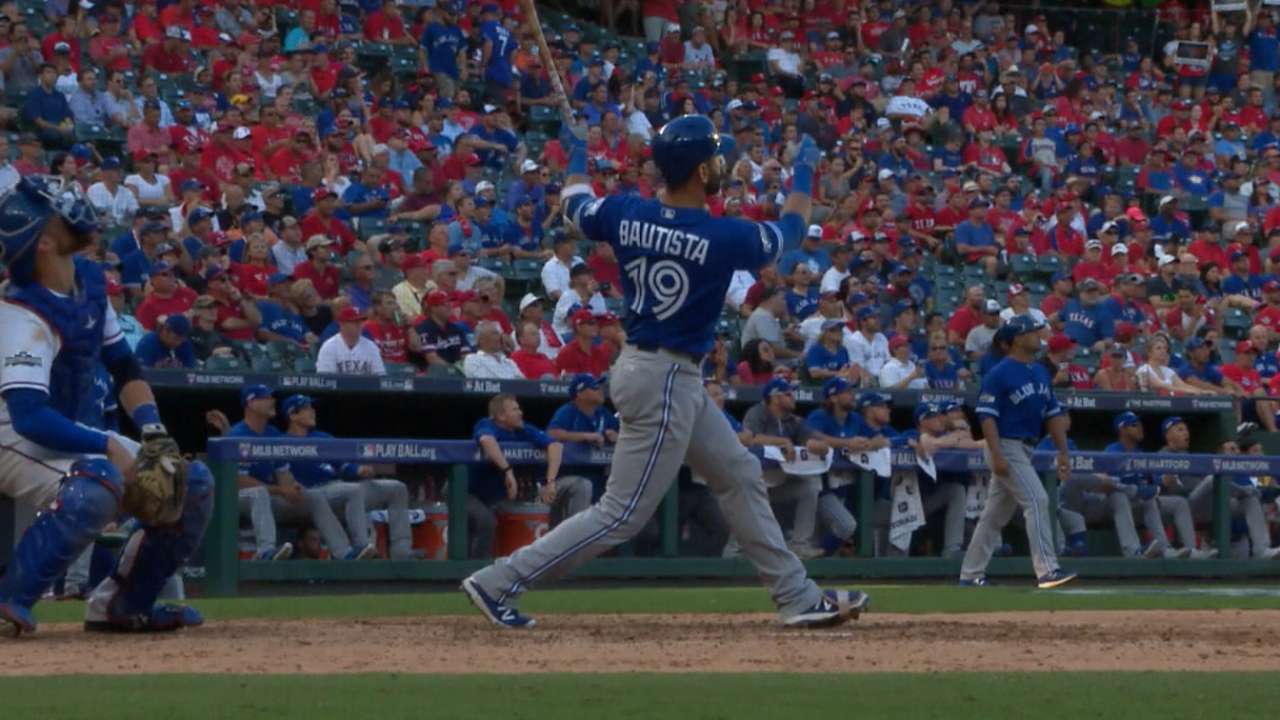 ST. PETERSBURG -- Signing Jose Bautista would be a plus for the Rays.
Though the free-agent slugger did not have a Bautista-like year in 2016, when he hit .234 with 22 home runs and 69 RBIs, and his defense is not what it used to be, he's still got some tread left on the tires.
Bautista is one season removed from a campaign that saw him hit 40 home runs with 114 RBIs. At age 36, he has experience. He's a proven winner, too.
The Rays tentatively have Steven Souza Jr. penciled in to play right field in 2017. The left-field mix looks like a question mark. There's Corey Dickerson, who profiles more as a designated hitter. Mikie Mahtook has had hot stretches at the Major League level, but he's had some ice-cold stretches as well. And Nick Franklin is more of a utility player, though he did earn praises for his outfield efforts in '16.
Thus Bautista would be a major upgrade, even if he finished somewhere between his 2015 and '16 numbers.
Bautista declined the one-year, $17.2 million qualifying offer made to him by the Blue Jays after the 2016 season. So what has to happen for the Rays to entertain thoughts of signing him?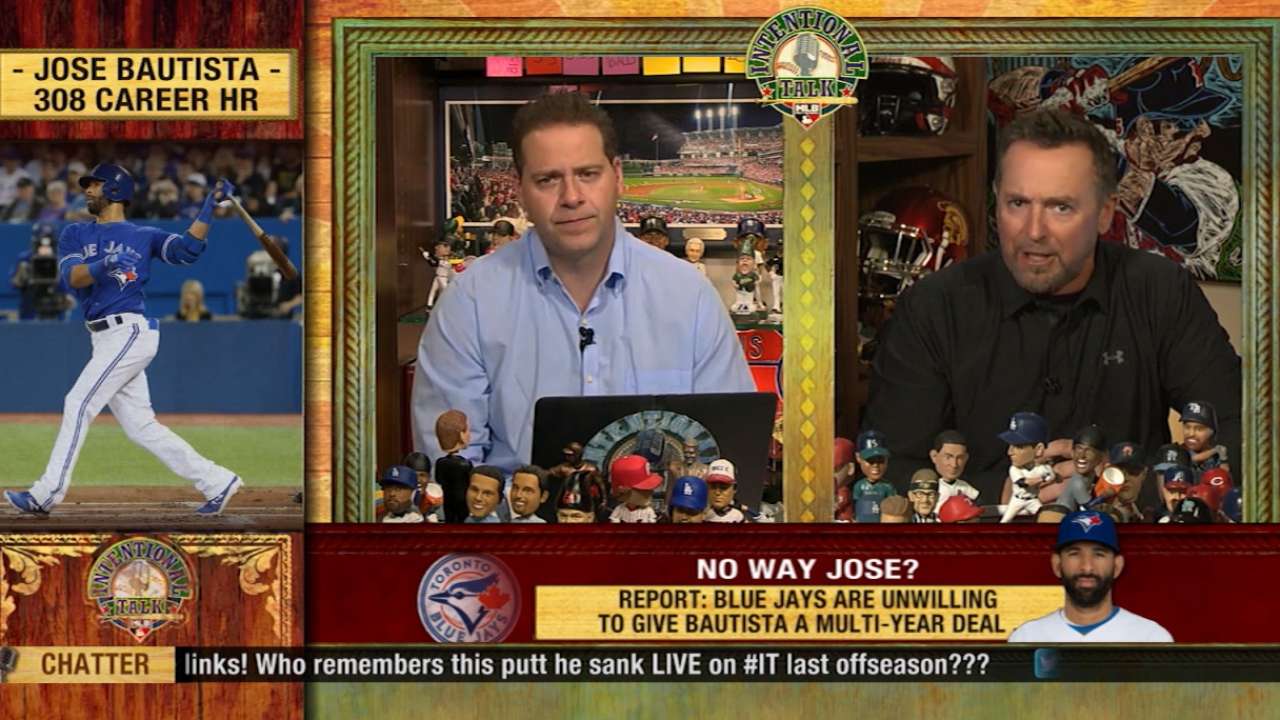 A game of musical chairs will likely dictate whether Bautista ends up in a Rays uniform come February. Basically, the Rays wait until the music stops, and if the high-priced free agent they want to sign is left without a chair -- a decent offer -- they make an offer to him for the coming season.
It wouldn't be the first time the Rays have played this game. In January 2011, the Rays signed Johnny Damon to a one-year, $5.5 million deal, and they brought along Manny Ramirez for the ride for one year at $2.02 million. Damon worked out, but Ramirez didn't. Neither deal would have happened had the pair not run out of options.
The Rays signed shortstop Asdrubal Cabrera to a one-year deal in January 2015 for $7.5 million. He had a good season and parlayed that opportunity into a two-year, $18.5 million deal with the Mets prior to '16.
Last season, the Rays considered signing shortstop Ian Desmond, who turned down a qualifying offer from the Nationals for just under $16 million. Desmond eventually signed with the Rangers for $8 million, and Texas had to surrender a first-round Draft pick to Washington for signing him.
Desmond's $8 million contract would have fit in with the Rays. But Tampa Bay did not like the idea of surrendering its top Draft pick.
So what does that have to do with signing Bautista, who also has Draft-pick baggage?
For starters, if the Rays signed him, they would be able to hold onto their top pick of the 2017 Draft, since they finished in the bottom 10 of the standings in '16. However, they would have to surrender their competitive-balance pick (the 31st selection).
Based on what the Rays have done this offseason by not trading Chris Archer or Evan Longoria, and by signing free-agent catcher Wilson Ramos, the team appears ready to make a run. That run would be further fortified by a Bautista signing.
So start the music, Rays fans, and hope that all the chairs are gone by the time Bautista is ready to sign.
Bill Chastain has covered the Rays for MLB.com since 2005. This story was not subject to the approval of Major League Baseball or its clubs.