Inbox: Who will man second in San Diego?
Beat reporter AJ Cassavell answers questions from Padres fans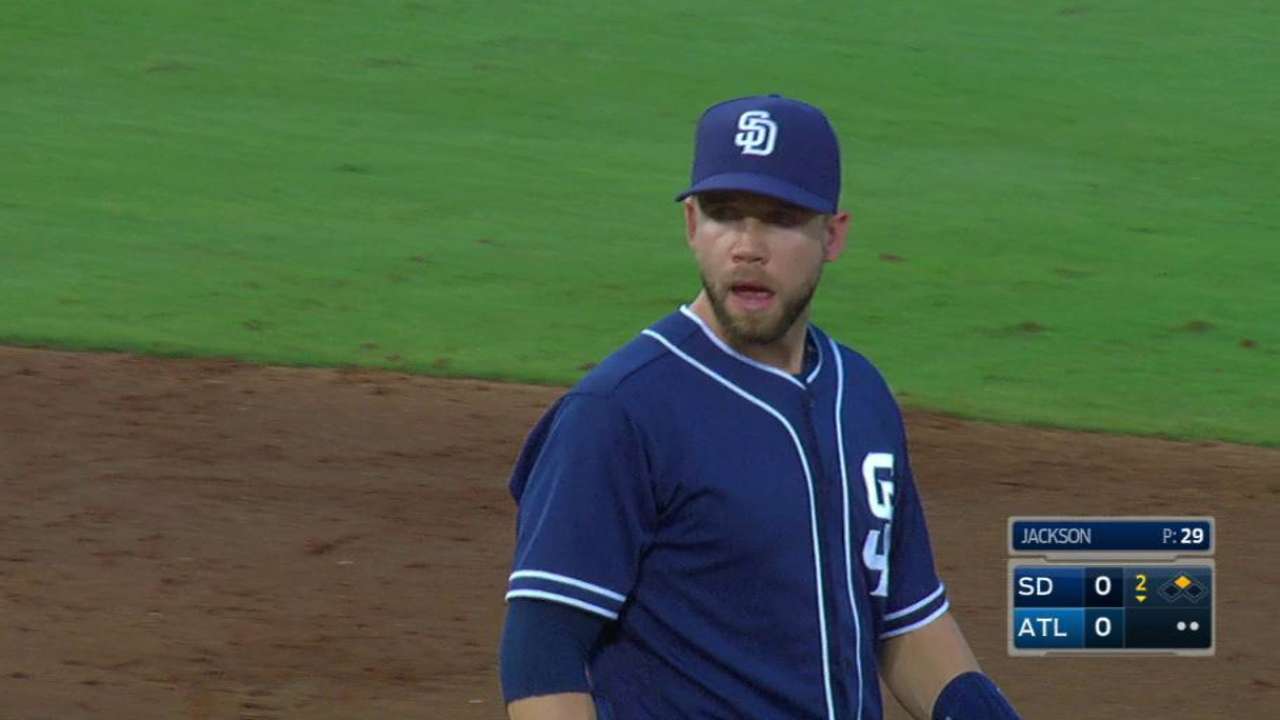 Is there a leader for the second-base job between Cory Spangenberg, Ryan Schimpf and Carlos Asuaje?
-- Matty J., San Diego
The Padres haven't officially announced a leader for the starting job at second base. And every time manager Andy Green has been asked, he's pointed to a spring competition between all three. But no matter what the Padres say publicly, there is an early leader. It's Schimpf.
That's not to say Spangenberg can't win the job back with an impressive spring. (It will be much tougher for Asuaje, a rookie with just 25 career plate appearances.) But after Schimpf posted an .896 second-half OPS last season, he's earned the first crack.
• Submit a question to the Padres Inbox
Obviously, that's unfortunate for Spangenberg, who lost the job last April when he suffered a torn left quad. But Spangenberg will still get plenty of chances to earn playing time now that he's returned to full health.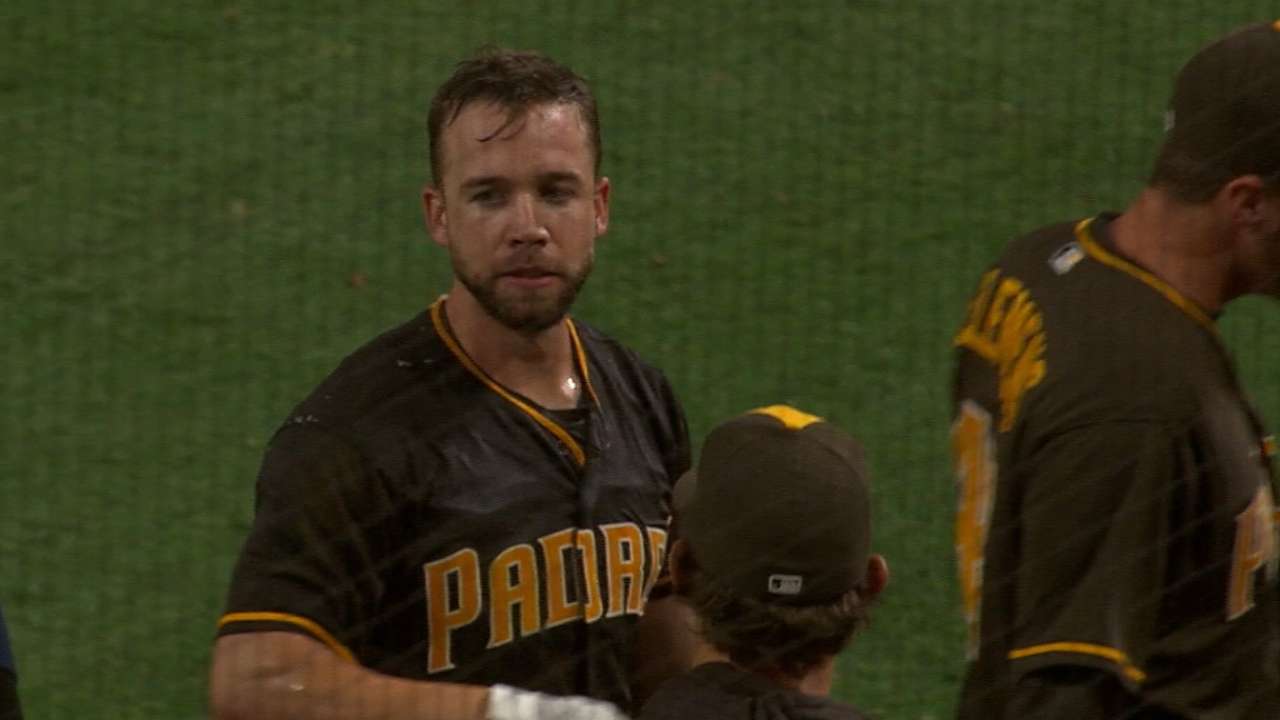 What are the specific things we can look to from Luis Perdomo that would show his advancement and development in the next year (not including ERA)?
-- Chad
Funny you should bring that up. I asked Green a version of the same question at the Winter Meetings earlier this month.
"He gets impressive sink on his fastball, and there's a lot of times he gets arm-side run on his fastball," said Green. "His next level of development is understanding how to harness each one of those and how to use those at the appropriate time. ... At his development cycle where he is -- he's not quite sure which one he's going to get when he throws the baseball. That's going to catapult him into the upper echelon of starters, because he does have that kind of arm."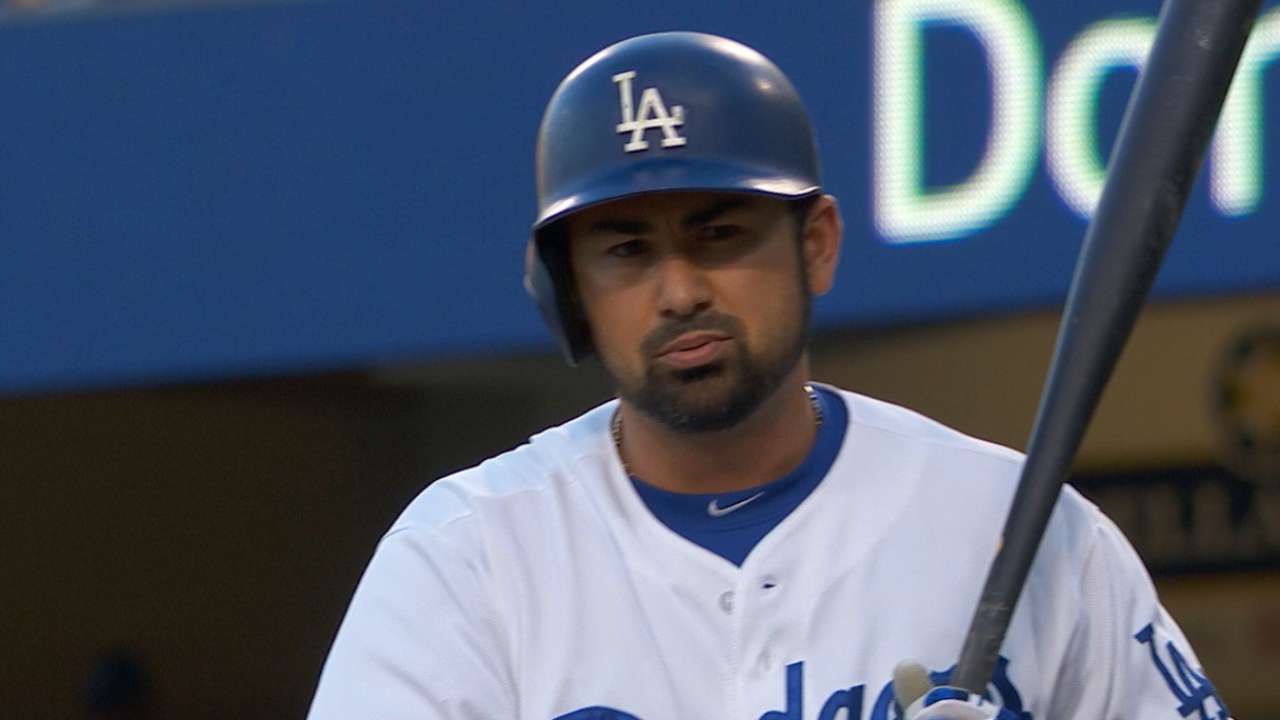 Green's right. Perdomo's sinker is so new, there were times when it looked like he didn't realize how much movement he was going to get. As he develops a better understanding of the pitch, he'll almost certainly grow into better command.
On top of Green's point, I'd add that Perdomo needs to turn his breaking ball into a reliable put-away pitch, which he began to do toward the end of the 2016 season.
Is there any chance Trevor Hoffman gets into the Hall of Fame this year?
-- Woodrow
Of course there's a chance. Hoffman received 67.3 percent of the vote a year ago. Since 2000, eight players have returned to the ballot after receiving at least that high of a percentage. Seven of them reached the Hall the following year, with Jack Morris as the lone exception.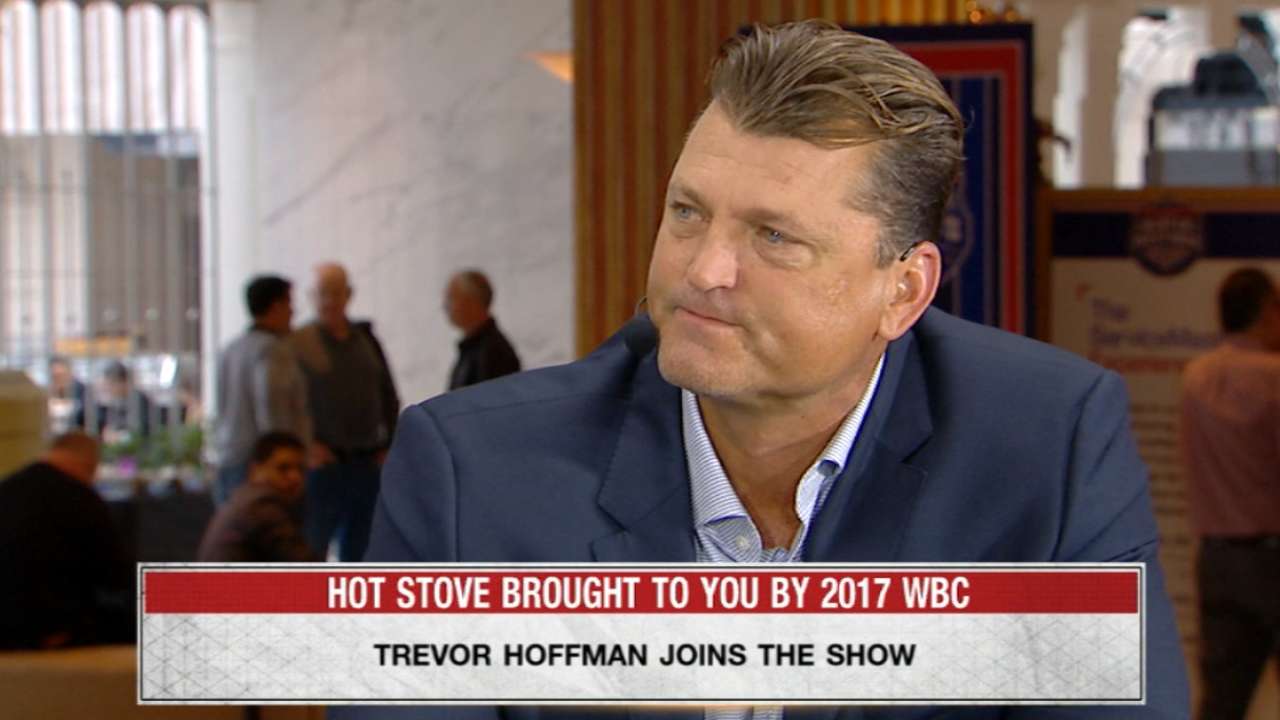 That said, Hoffman's case is a tricky one. As an elite closer, he's not exactly the type of player you'd expect voters to change their minds about. No one questions his dominance. Those who do not vote for him merely question the importance of his position.
If I had to guess, I'd say Hoffman just misses this year, reaching the low 70s but falling just short of the 75 percent required for enshrinement. Still, I'm confident he'll get his Hall call soon enough, and I'd be surprised if he's not inducted by 2018.
Are there any possibilities or rumors the Padres will convert a reliever into a starter for 2017?
-- Rick M., Lihue, Hawaii
For a while, the Padres considered moving Brad Hand to the rotation, and that certainly would've made some sense. Hand has three legitimate weapons in his arsenal, and he's had some mild success in the past as a starter. However, the Friars decided Hand was simply too valuable in the bullpen after his dominant second half last season.
Conversely, however, the Padres are committed to converting Rule 5 Draft right-hander Miguel Diaz to a bullpen role in 2017. They're also open to moving prospect Dinelson Lamet to the bullpen temporarily. In doing so, Lamet could be eased into the big leagues, and many feel his power fastball/slider mix could play well in relief.
Among the infield prospects the Padres have (such as Javier Guerra, Jose Rondon, Asuaje and Luis Urias) is it possible to tell who has the best chance to be the full-time shortstop? Is there a chance the Padres would trade some of these prospects for big league-ready pitching?
-- Garrett N., La Habra, Calif.
In 2017, it's a safe bet none of the four gets a real shot the starting shortstop job. Luis Sardinas will get the first crack, and the Padres are also exploring options on the trade market for some competition in camp.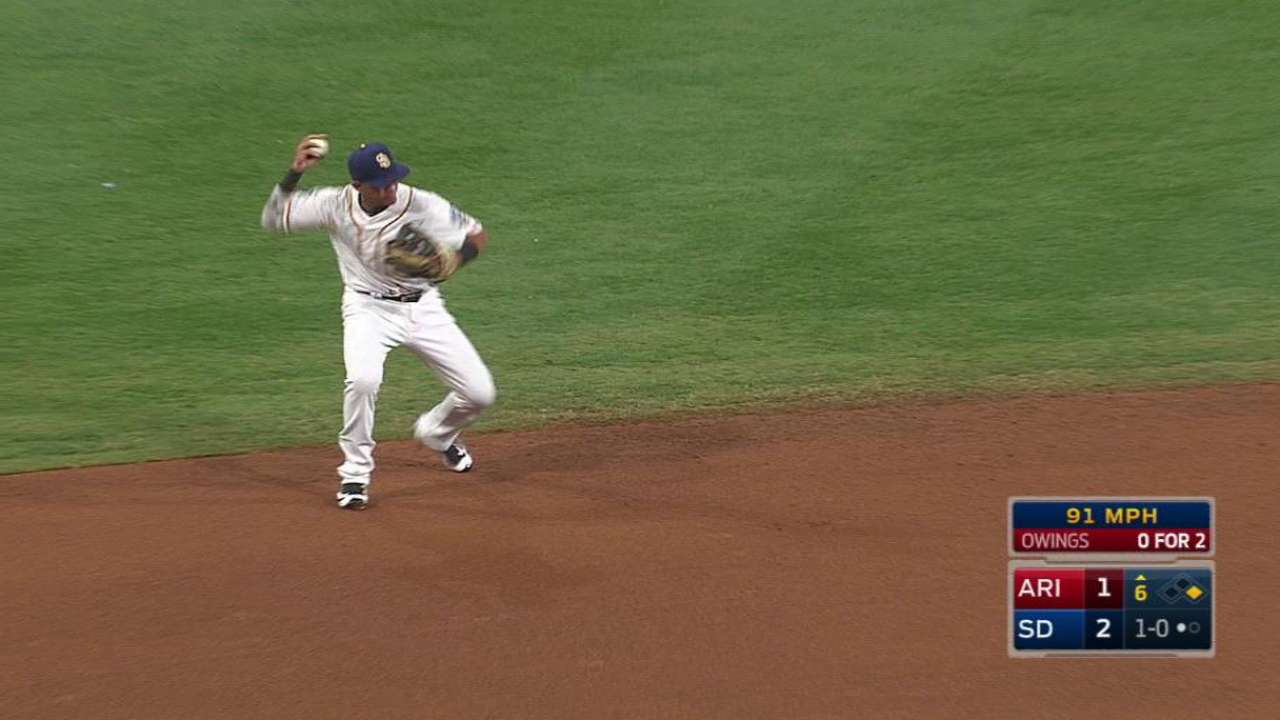 Down the road? Asuaje projects as a second baseman, and Urias might be in the same boat -- but he's still very early in his development. I'd still give Guerra the best chance to become the club's shortstop of the future, but his 2016 numbers -- .202/.264/.325 at Class A Advanced Lake Elsinore -- are certainly troubling. In many ways, '17 will be a critical season in Guerra's development. The raw power is there, and he's a very capable defender. But he needs to cut down on his swings and misses. (In 391 plate appearances, he whiffed 141 times.)
As for whether San Diego might trade one of its young shortstops for some MLB-ready rotation help -- I don't see it. The Padres aren't going to sacrifice the farm for a few wins in 2017. And that's especially true at shortstop, an organizational Achilles' heel for most of the past decade.
AJ Cassavell covers the Padres for MLB.com. Follow him on Twitter @ajcassavell. This story was not subject to the approval of Major League Baseball or its clubs.