Inbox: How does Buchholz deal affect young arms?
Phillies beat reporter Todd Zolecki answers fans' questions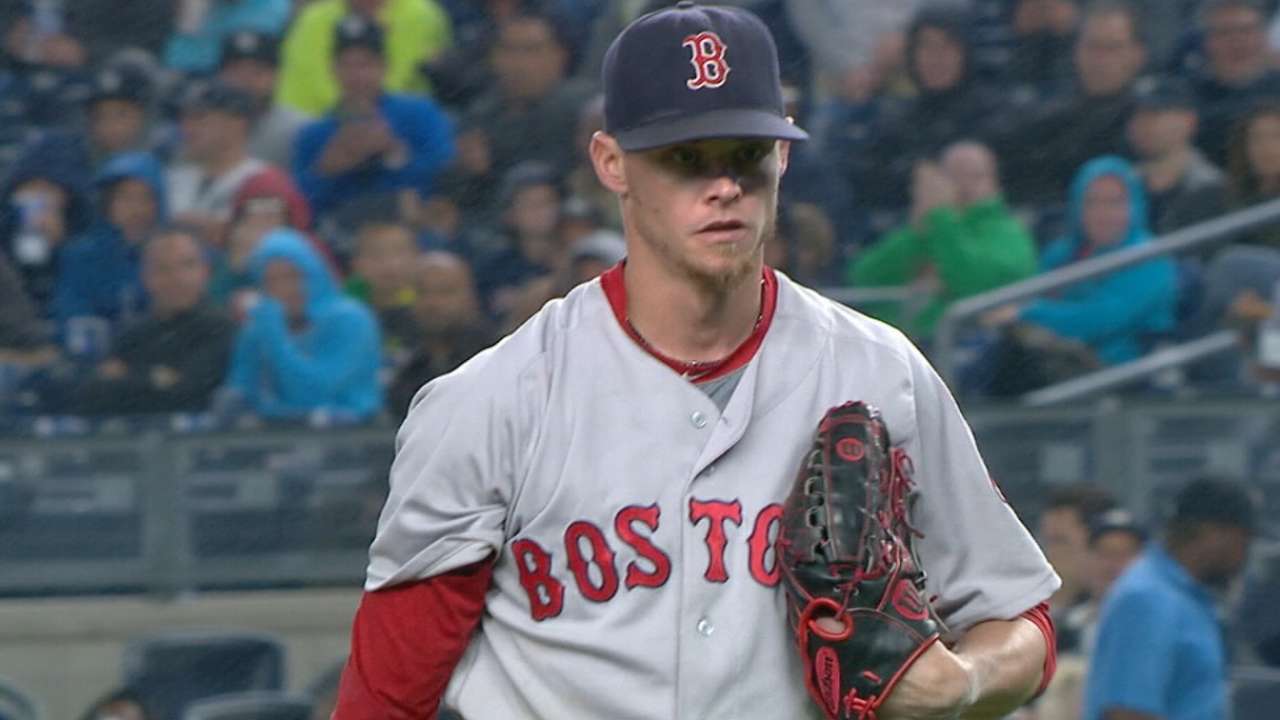 I know the Phillies didn't give up a Top 30 prospect for Clay Buchholz, but why not let one of the young pitchers pitch? Buchholz isn't part of the Phillies' future.
-- Mike D., London
The move surprised me a bit, because Philadelphia general manager Matt Klentak has made a point to say the club doesn't want to take away opportunities from its young players. Certainly Buchholz's arrival means one less opportunity for a starter already in the organization.
The way I see it, four pitchers are either locks or smart bets to make the Opening Day rotation: Jeremy Hellickson, Jerad Eickhoff, Vince Velasquez and Buchholz. Aaron Nola is the favorite for the No. 5 spot, if he is healthy and returns to form. If Nola is healthy and effective, the Phillies will have to figure out what to do with Jake Thompson, Zach Eflin, Alec Asher, Adam Morgan, Ben Lively, Nick Pivetta and Mark Appel.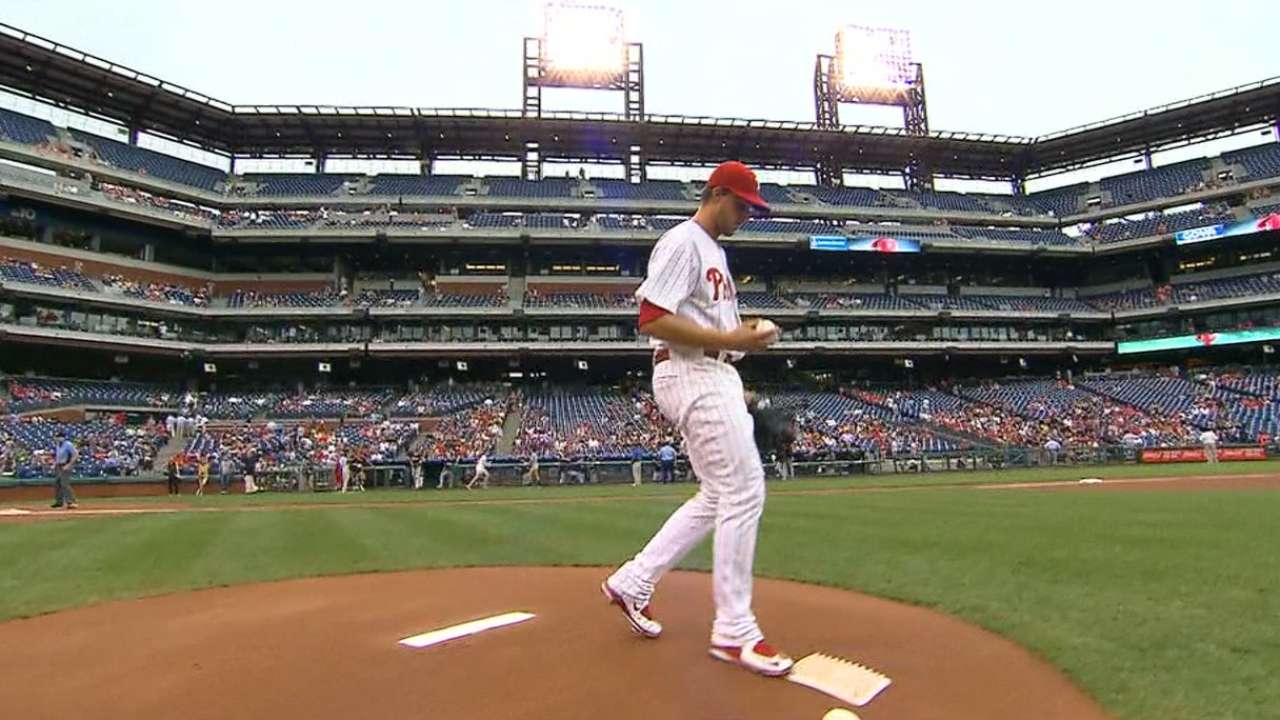 But it could be a short-term issue. If Hellickson repeats his 2016 success and Buchholz bounces back like the Phillies think he will, both are likely to be traded before the end of July. Even if only one is traded, a spot opens up for another starter. And if Buchholz struggles like he did early last season with the Red Sox? Well, then the Phils should have no qualms about bumping him out of the rotation because they have not made a long-term commitment to him.
And remember that the attrition rate for starting pitchers is high. Buchholz has been on the disabled list seven times in his career, including six consecutive seasons from 2010-15. The Phillies used 10 starting pitchers last season, and the average team used 11.1. No team used fewer than seven. So there will be opportunities for the others.
• Submit a question to the Phillies Inbox
"If everybody in the organization is healthy and pitching well, then it's possible that, yes, it might block somebody's growth," Klentak said. "Realistically, going into Spring Training, we value the depth."
In other words, the Phils know it is highly unlikely that everybody stays healthy and pitches well. If that happens, they will have a very nice problem on their hands.
Are the Phillies going to sign an extra hitter?
-- Pete B., Media, Pa.
It is likely, but what kind of hitter will it be? Again, the Phils have made a point to say they do not want to take away a chance from one of their young players. Signing an everyday player to play right field, for example, decreases the opportunities for outfielders such as Roman Quinn and Aaron Altherr, and potentially Nick Williams and Dylan Cozens, who are expected to open the season in Triple-A.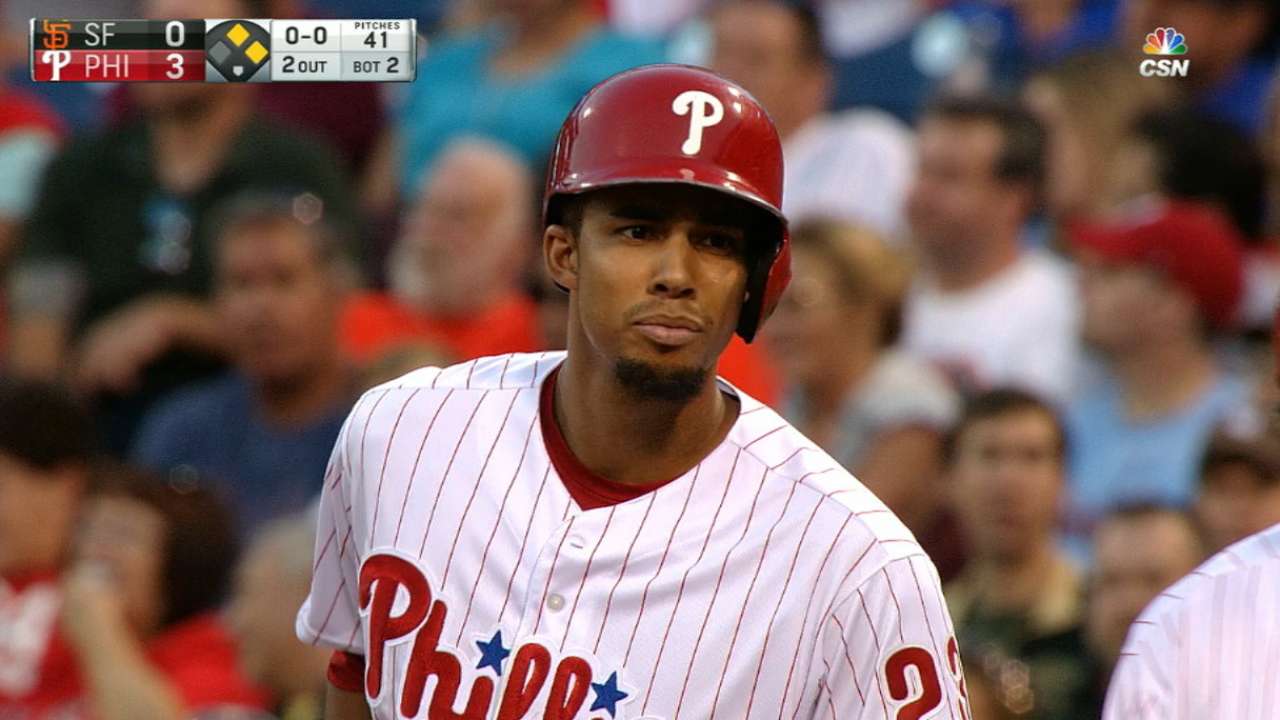 But there is no question manager Pete Mackanin and his coaching staff would love more pop in the lineup. Klentak addressed this topic Tuesday.
"We've had quite a bit of dialogue in the last week to 10 days with agents and with other teams," Klentak said. "There are hitters still available on the market, as you guys all know. We've been involved in a lot of those discussions. We're just trying to see if the right opportunity exists. If it does, we'll likely move on in. And if it doesn't, that's OK and we're happy with the kids we have."
I've been wrong many times before, but I still see the Phillies signing more of a complementary hitter to help the lineup, unless they get an offer they simply cannot refuse (i.e. a team essentially hands Philadelphia a player in a salary dump, etc., or they sign another free agent on a one-year contract).
Todd Zolecki has covered the Phillies since 2003, and for MLB.com since 2009. Follow him on Twitter and listen to his podcast. This story was not subject to the approval of Major League Baseball or its clubs.