MLB.com Columnist
Mike Bauman
Run creators put on ice this offseason
Sluggers readily available with run prevention in high demand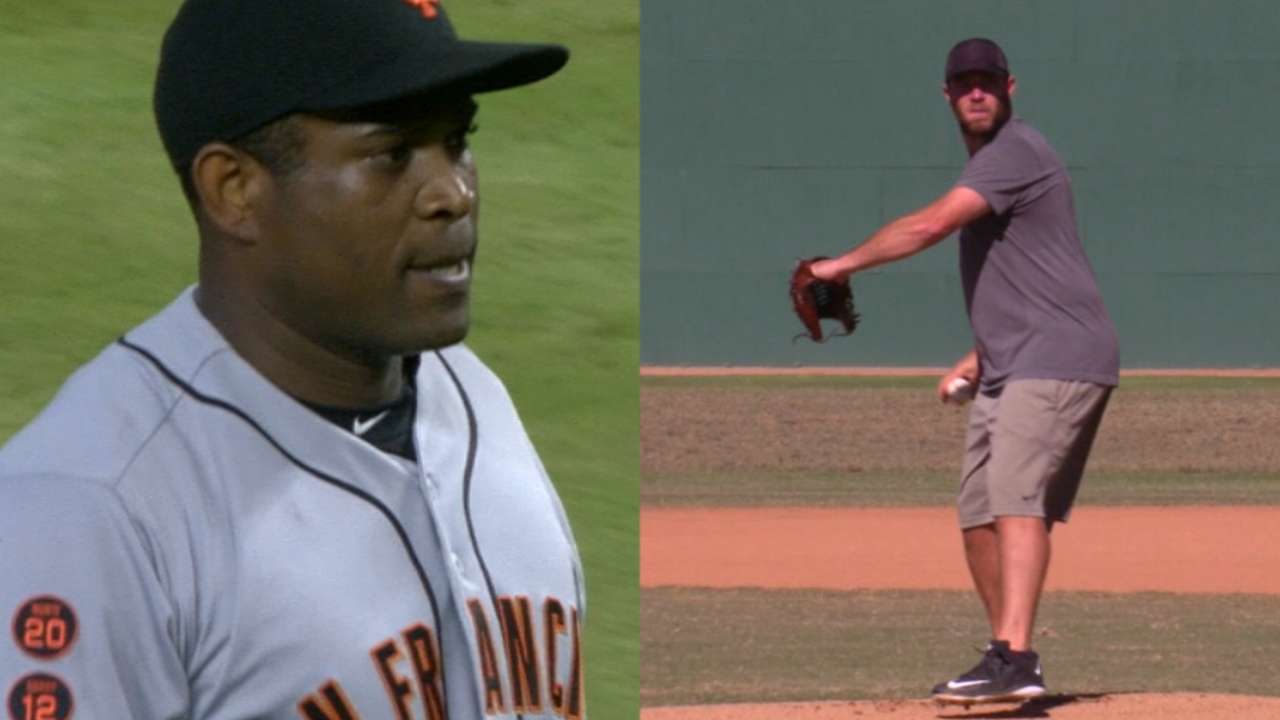 This offseason has so far been about run prevention. Run creation? We'll get back to you later.
The supply of frontline free-agent pitching was particularly thin as the 2016-17 offseason began. The primary early winners were closers -- Mark Melancon, signed by the Giants for $62 million over four years; Aroldis Chapman, receiving $86 million over five years from the Yankees; and Kenley Jansen, returning to the Dodgers for $80 million over five years.
All of these contracts shattered the previous record for relief pitchers' deals, both in total amount and average annual value. There have been some position players cashing in, most notably outfielder Yoenis Cespedes, returning to the Mets for $110 million over four years.
Outfielder Dexter Fowler moved from the Cubs to the Cardinals for a five-year, $82.5 million deal. The previous year, of course, outfielder Jason Heyward had gone in the opposite direction for $184 million over eight years.
The Heyward deal turned out to be indicative of a trend. More detailed and definitive defensive metrics made measuring the contributions of a superior defensive player such as Heyward a more exact determination.
It was subsequently incidental that he had a very disappointing season offensively for the team that became 2016 World Series champions. The notion of a player who might be valued as much or more for defense over offense became established.
So it isn't surprising that players such as Fowler and Cespedes, who are regarded as well-rounded players, were snapped up early in the offseason. Fowler, of course, is a center fielder and leadoff man. Cespedes has considerable pop and is solid defensively, as long as he is not asked to play center on a regular basis.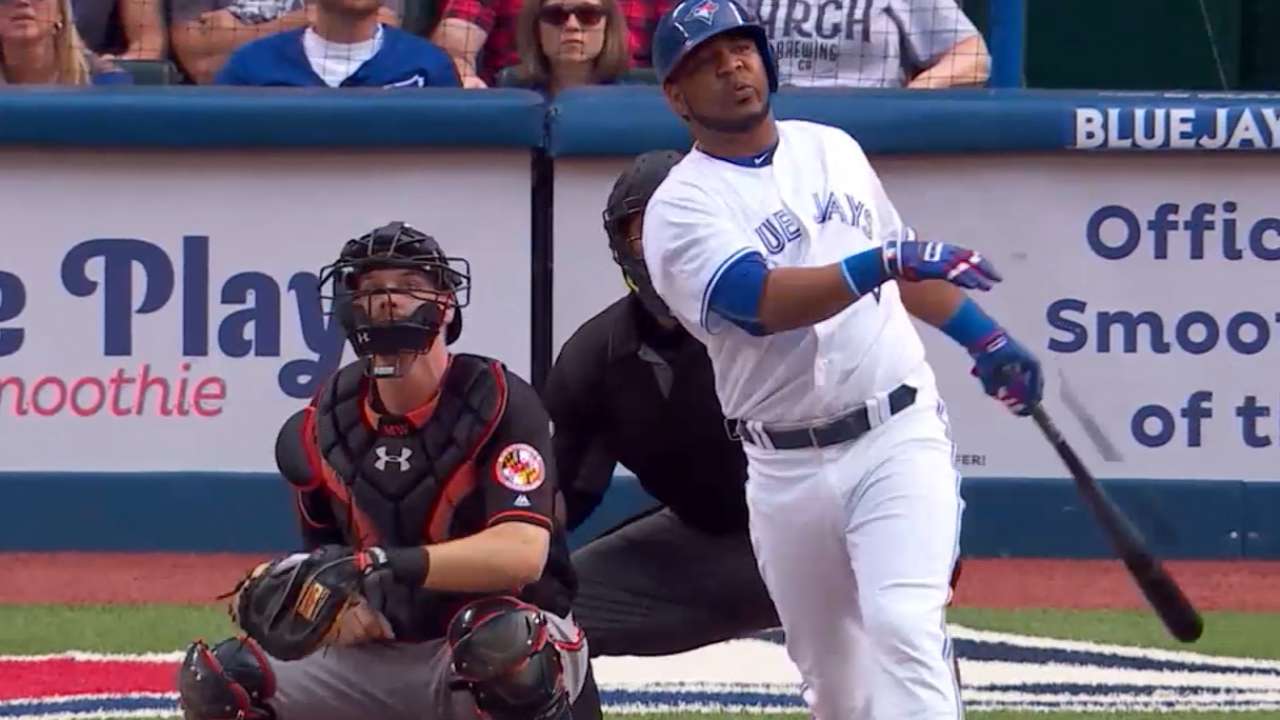 Meanwhile, still out there at large on the market are some genuine sluggers. This is not to say they won't land substantial deals between now and Spring Training, but they have clearly not been at the front of the line.
Mark Trumbo led the Majors with 47 homers in 2016. Chris Carter tied for the National League lead in homers with 41. They're still very available. Carter had 206 strikeouts last season, but there were all those round-trippers.
Mike Napoli hit 34 home runs for the Indians, the American League pennant winners. His OPS (.800) was slightly less than Carter's (.821) but still, that's considerable power.
And Edwin Encarnacion, a proven, productive hitter, coming off a big season in which he had 42 home runs, led the AL in RBIs with 127 and had an OPS of .886, also remains on the market. He reportedly had a four-year, $80 million offer from his previous employers, the Blue Jays, but the club pulled the offer after finding less expensive alternatives.
There are more free-agent sluggers in this situation, and that doesn't even count the big-name power hitters who are being offered as trade bait by teams trying to rein in salary costs. There haven't been miles of movement on that front, either.
Maybe the supply-demand curve works against the sluggers. The numbers that were lacking in pitching are in abundance on the hitting side of free agency.
And some of these players are seen as designated hitters, either now, or sooner rather than later. That tends to eliminate NL alternatives and further reduces potential value.
Finally, after several years of baseball people complaining that the game was suffering from a power outage, 2016 reversed that trend in a big way. There were more home runs hit per game than in any season since 2000. And since that was the season in which the most home runs were hit, that would make '16 the second-biggest home run season in the history of the game.
So when it comes to home runs, many teams may reasonably believe that those are around and can be obtained at relatively reasonable prices. The small supply of top-shelf pitching sold out quickly. The home run hitters, on the other hand, are not finding themselves gifted with any sort of early Christmas.
Mike Bauman is a national columnist for MLB.com. This story was not subject to the approval of Major League Baseball or its clubs.