Braun, Brinson among Brewers' questions
Veteran's destiny and top prospect's callup could determine Crew's success in '17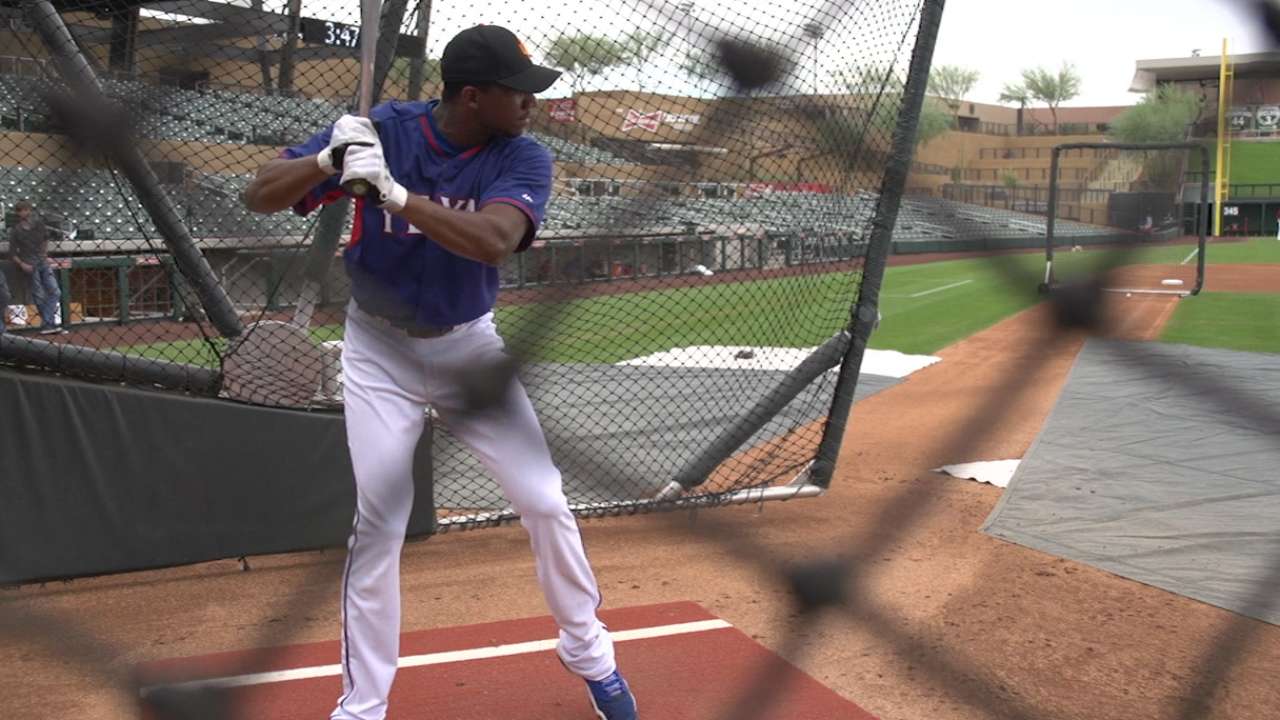 MILWAUKEE -- Chris Carter is out and Eric Thames is in at first base, and Jonathan Villar appears poised for a shift to second as the Brewers move into 2017, the second full year of their top-down rebuild. Whether Thames can make the jump from Korea back to Major League Baseball, and whether Villar can repeat his breakthrough debut with the Brewers are two factors that will determine the fortunes of the team next season.
Here are five more questions facing the Brewers in the year ahead:
1. Will Ryan Braun still be a Brewer on Opening Day?
He is their all-time home run leader, their longest-tenured player and by most measures, their best hitter, coming off a healthy season in which he topped 30 home runs for the first time since 2012. Braun also was nearly traded to the Dodgers in August for a package that included energetic outfielder Yasiel Puig, pitcher Brandon McCarthy and prospects, and spoke openly at season's end about the notion that he might have played his final game in a Brewers uniform.
Braun turned 33 in November and has at least four years and $76 million left on a contract that gives Braun the right to block a trade to all but six teams on a list that changed at the end of the season. That would change if Braun is still a Brewer in May, when he will get full no-trade rights as a player with 10 years of Major League service, five with the same team. Whether he remains professional property of Milwaukee at that time, Braun sees solid seasons ahead.
"I think I could be better than I was this year," Braun said.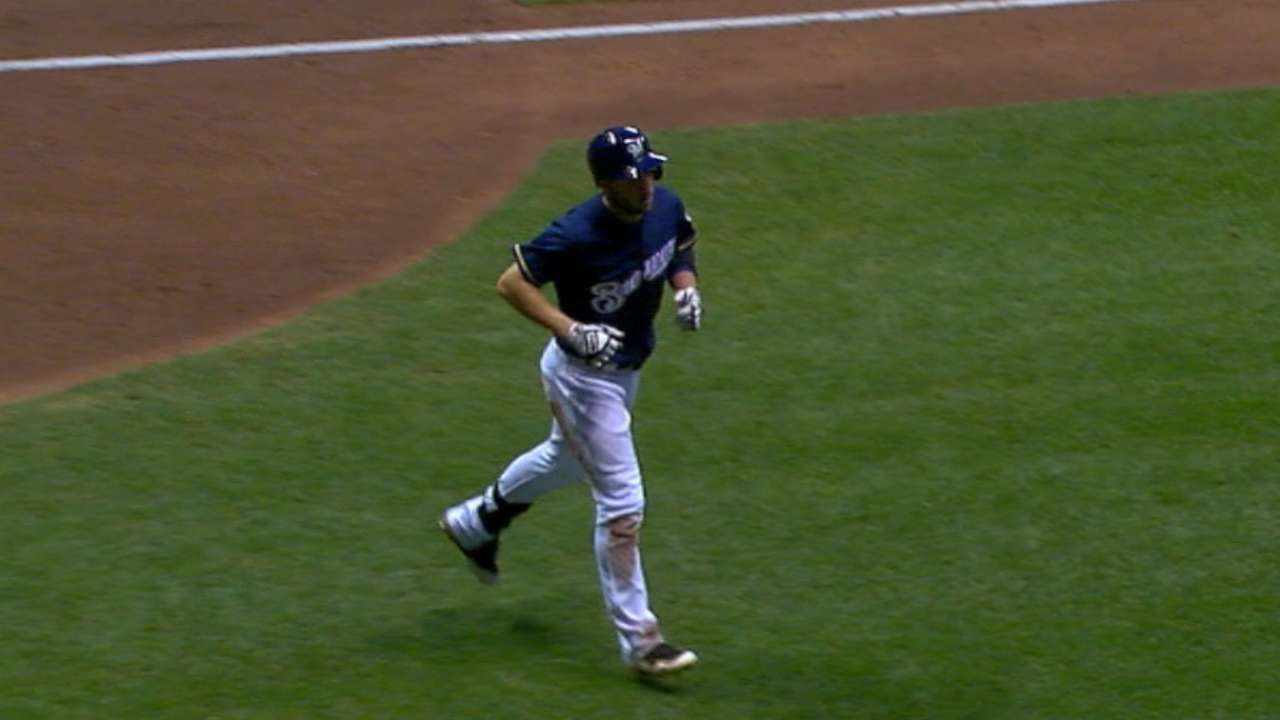 2. How will the starting staff shape up?
The Brewers entered the final week of December with at least seven starting pitchers (in alphabetical order, Chase Anderson, Zach Davies, Matt Garza, Junior Guerra, Tommy Milone, Jimmy Nelson and Wily Peralta), plus former first-round pick Taylor Jungmann, plus three prospects (Josh Hader, Jorge Lopez and Brandon Woodruff) nearing the end of their Minor League development. General manager David Stearns has fielded interest in some of those players, so a trade could help ease the logjam. Or, Stearns and manager Craig Counsell will face some decisions in spring.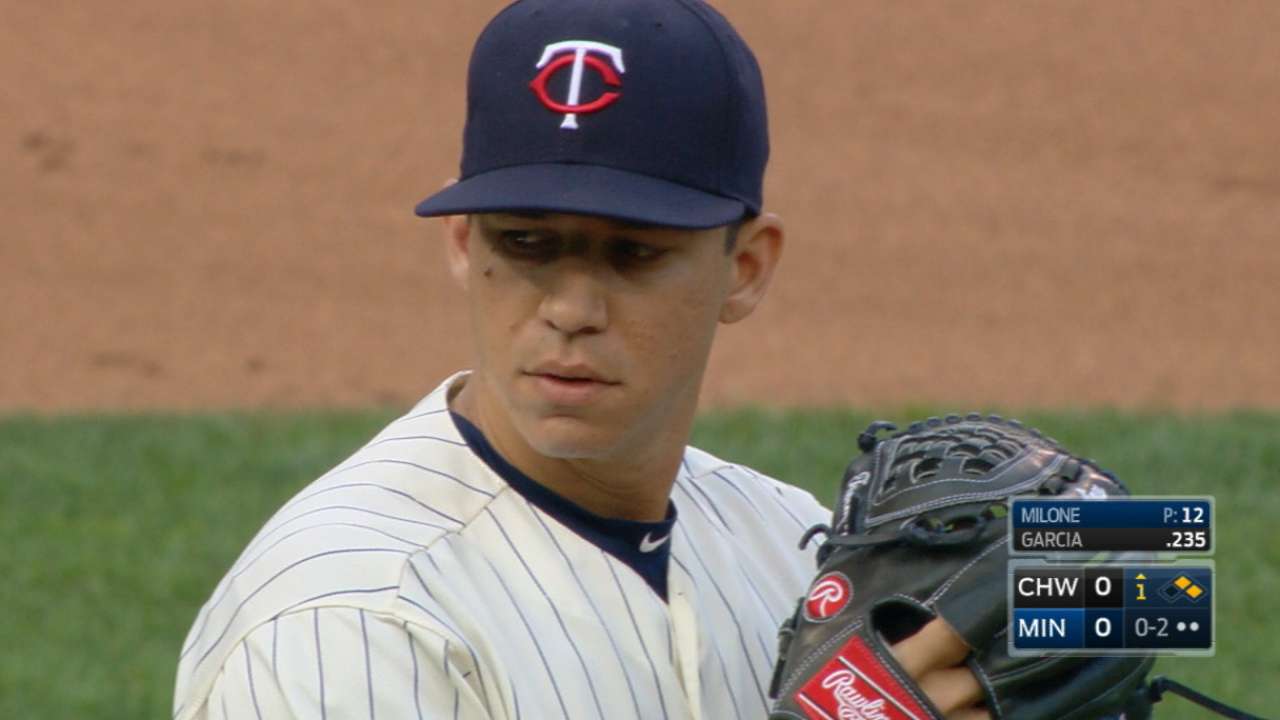 3. Can Orlando Arcia swing it?
The Brewers promoted their top prospect to the Major Leagues on Aug. 2, and while he had his moments, particularly at shortstop, Arcia's debut was inauspicious. His OPS was .631 over 216 plate appearances. He walked only 15 times. He was below replacement level (-0.2 WAR) by both the Fangraphs and Baseball-Reference measure. But he did gain 55 games of MLB experience.
"Everybody thinks that when you get to the big leagues, it's a finished product," said Brewers first base coach Carlos Subero, who managed Arcia in the Minor Leagues and in Venezuela. "But no, what the big leagues do is finish that product. I don't think Triple-A was going to give him what the big leagues have given him, forcing him to make adjustments. Understand that this is the cleanest baseball of any level. The one that has a fruitful career is able to make those adjustments.
"This is the first time Orlando is going through struggles, and he is learning a lot about himself."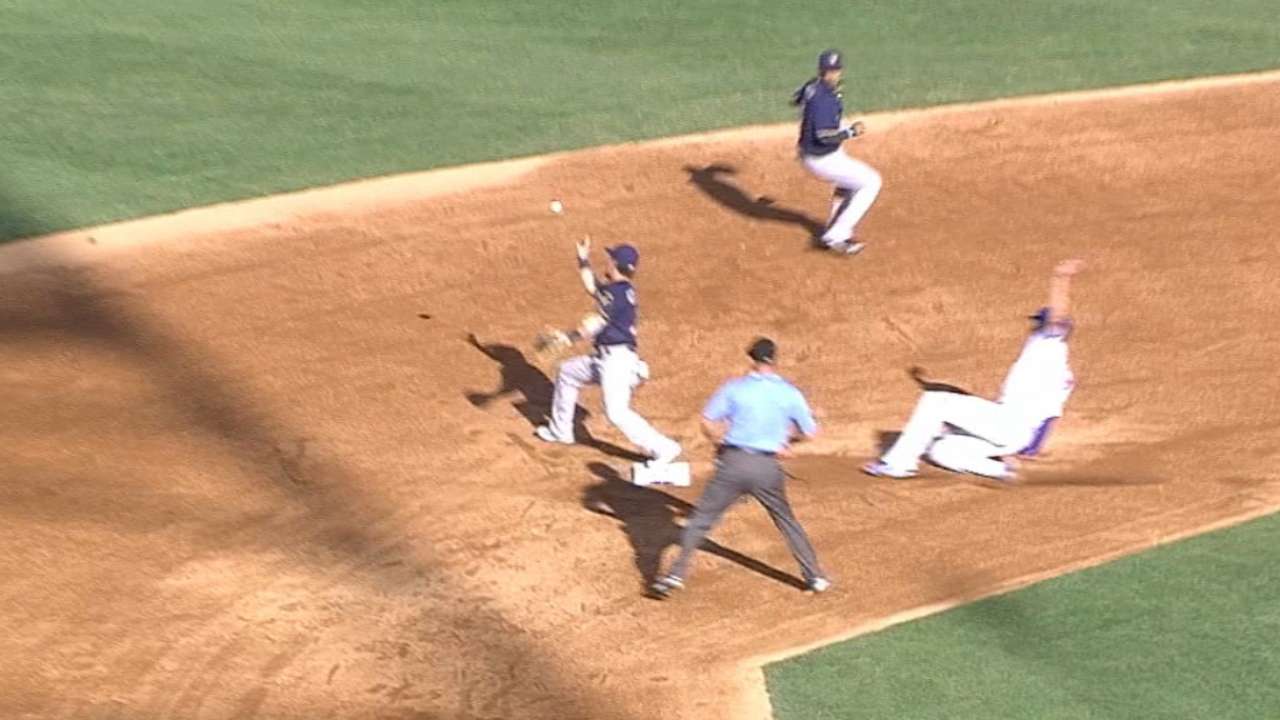 4. Who's next to make the jump?
When Arcia graduated from prospect status, MLBPipeline.com's new No. 1 in Milwaukee's system was outfielder Lewis Brinson, one of three prospects acquired from the Rangers for Jonathan Lucroy and Will Smith. Brinson finished last season at Triple-A Colorado Springs, so he is a candidate to jump to Milwaukee if a spot opens up. The same is true for Hader (No. 3). Both were acquired in trades after the Brewers pivoted toward rebuilding, a process that has transformed a bottom-third farm system into one of baseball's best.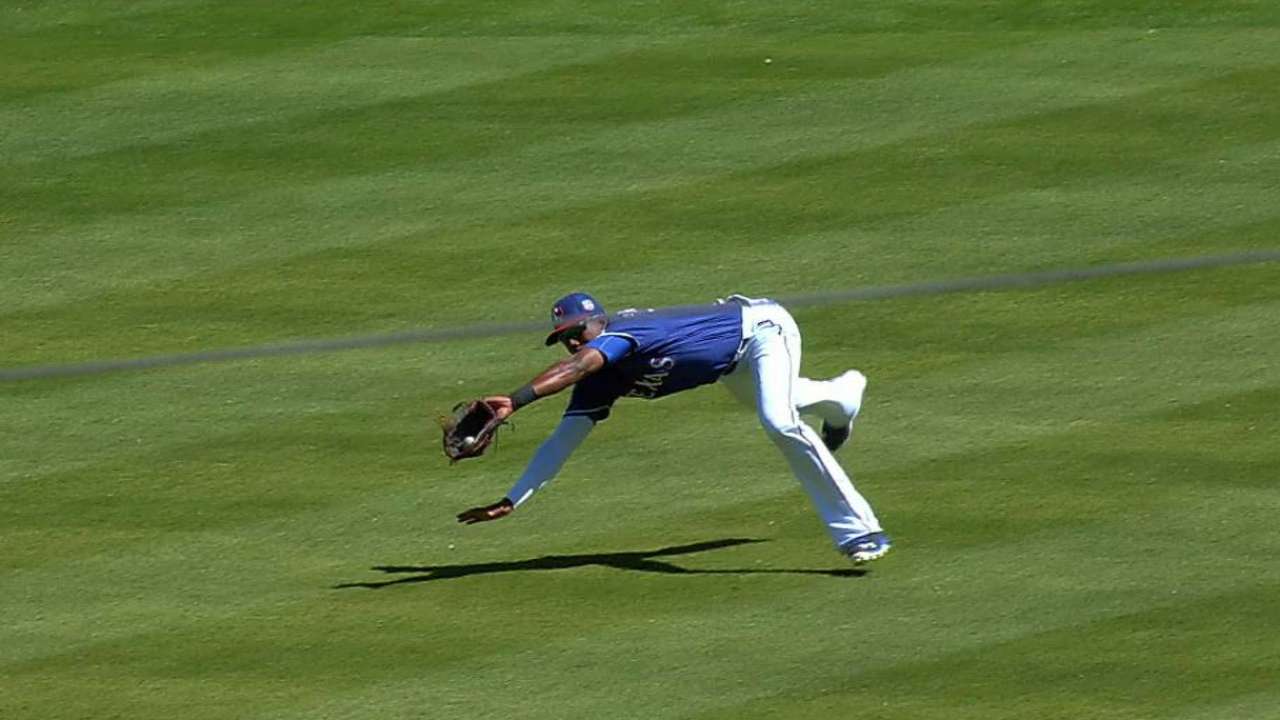 Which brings us to …
5. Is this the year the Crew begins to turn the corner?
This is the question every Brewers fan has been asking, and the one Stearns least likes to answer. He has gone to great pains to resist putting a timetable on the club's rebuild, which began in May 2015 when the Brewers dismissed Ron Roenicke as manager, hired Counsell and began to articulate a long-term plan to fans. Other recent rebuilds have taken longer -- the Astros averaged 104 losses from 2011-14, and the Cubs averaged 94 losses in the same four-year span before each club made the playoffs in 2015. The Brewers went 68-94 in 2015 and 73-89 in 2016. Perhaps their path to contention will look a bit different.
"I think the organizational strategy remains the same," Stearns said. "We need to acquire and develop as much young talent as we possibly can. That's true at the Major League level, that's true at the Minor League level, and we can continue to develop a competitive environment at the Major League level while we're doing that. We were able to do that this year, so the goals remain the same, the goals remain aligned, and those will continue to be the goals going forward."
Adam McCalvy has covered the Brewers for MLB.com since 2001. Follow him on Twitter @AdamMcCalvy, like him on Facebook and listen to his podcast. This story was not subject to the approval of Major League Baseball or its clubs.