Padres re-sign Richard, finalize Chacin deal
Both pitchers are early favorites for rotation spots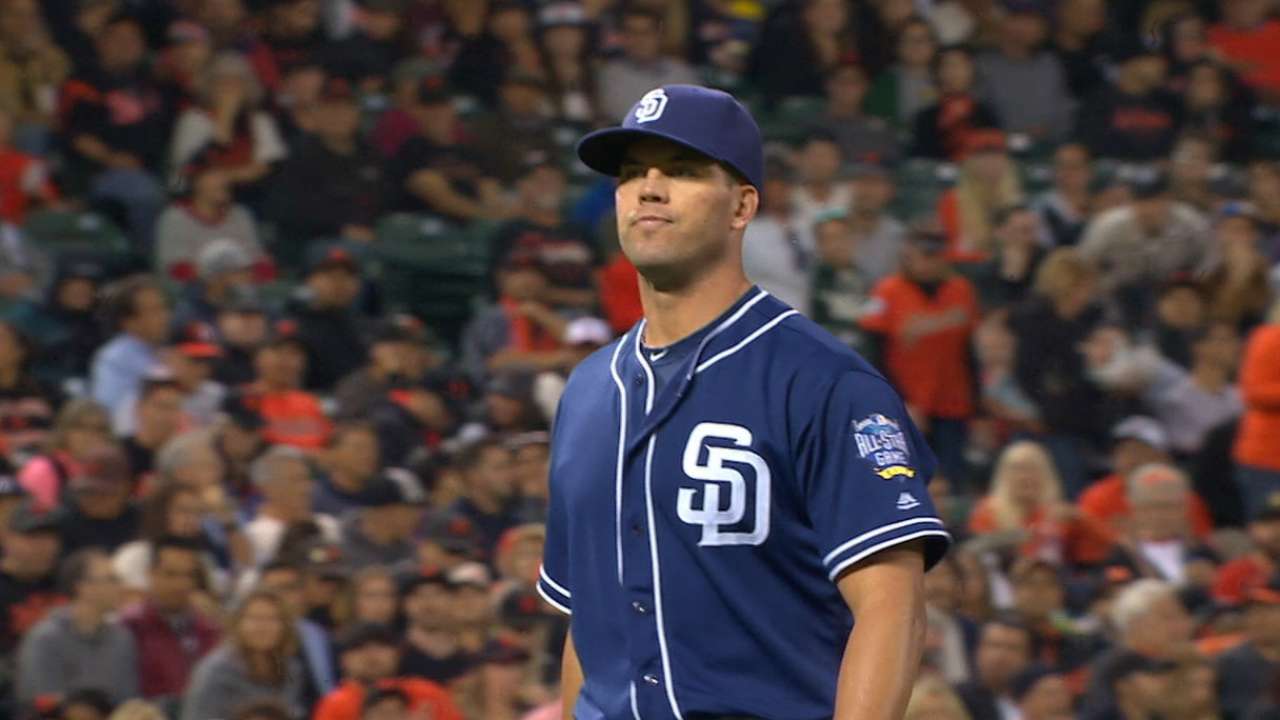 SAN DIEGO -- The Padres' starting rotation received a much-needed boost Tuesday, as the club announced one-year deals for Jhoulys Chacin and Clayton Richard.
Both pitchers appear to be early favorites to win starting jobs in a wide-open rotation race.
Richard, who joined the Padres in August after spending the first four months of the season in the Cubs' organization, posted a 2.52 ERA in 11 outings (nine starts) with San Diego. Among starters with as many innings, no one had a higher ground-ball rate than Richard's 65.1 percent last season.
"Clayton got the opportunity when we brought him in last year, and he went out and made the most of it," said Padres general manager A.J. Preller. "Both on the field and off the field, he's a guy that brings a lot to the table. He's a hard worker; he's a very good competitor."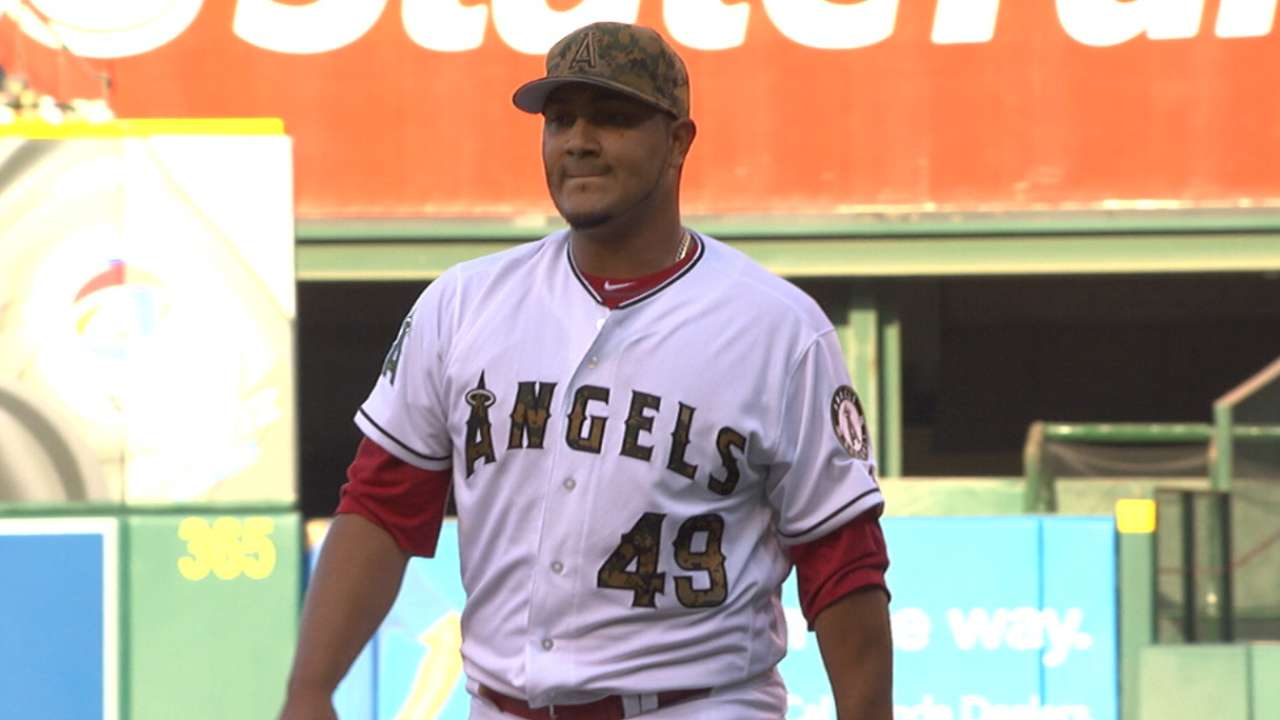 Chacin, meanwhile, opened the 2016 campaign with Atlanta before being dealt to the Angels in May. The 28-year-old right-hander posted a 4.81 ERA in 34 appearances last season, 22 of them starts.
After recording a 3.61 mark in his first five big league seasons, Chacin has largely struggled since 2014. He's pitched for four clubs in that span, notching a 4.81 ERA and a 1.42 WHIP. But there's reason to believe he could rebound in 2017. His 4.01 FIP (fielding-independent pitching) was much lower than his ERA last season, meaning he likely suffered some misfortune on balls in play.
"He's had a little adversity the last couple years, and I think he bounced back with a real good second half in Anaheim," said Preller. "We're looking to build on that second half. ... From our standpoint, he's a guy that I would expect to earn a rotation spot and give us some innings this year."
Preller and the Padres have the same expectation of Richard. Both hurlers have eaten innings in the past, and given the state of the current pitching staff, innings are sorely needed.
As it stands, none of the five rotation spots has been locked up -- though Richard, Chacin, Luis Perdomo and Christian Friedrich are early favorites. The other spot could come down to a competition between Jarred Cosart, Paul Clemens and Cesar Vargas, but the Padres would like to add at least one more candidate to the mix before Spring Training.
Both Chacin and Richard reportedly turned down more lucrative offers elsewhere for a chance to start with the Padres. Chacin is currently pitching for Leones del Caracas in the Venezuelan Winter League. In five outings there, he has posted a 2.54 ERA.
Richard, meanwhile, figures to bring a much-needed veteran presence to a very young Padres clubhouse. The 33-year-old left-hander is the only player on the Padres' 40-man roster older than 29.
"It definitely factored in for us, when we lined up different candidates," Preller said of Richard. "This is going to be a younger roster. We're going to have some younger starting pitching options, some younger guys on staff. Having a guy that has experience, obviously, was a definitely a contributing factor to bringing him back."
AJ Cassavell covers the Padres for MLB.com. Follow him on Twitter @ajcassavell. This story was not subject to the approval of Major League Baseball or its clubs.